Nowa Miara Korporacyjnego Sukcesu
BOSTON - Przez dziesięciolecia światowym przywódcom nie udawało się szybko reagować na zmiany klimatyczne, mimo że wiedza w tej kwestii jest znana od dawna. Teraz problem tak się zaostrzył, że nie można go ignorować, a osoby na stanowiskach władzy znajdują się pod rosnącą presją, aby nadrobić stracony czas.
W przypadku przedsiębiorstw presja nie pochodzi już tylko ze strony protestujących, ale także ze strony akcjonariuszy, klientów, inwestorów, pożyczkodawców, pracowników, decydentów i wszystkich innych interesariuszy, którzy naprawdę rozumieją zagrożenie klimatyczne: zwiększa się ryzyko od zakłóceń w łańcuchu dostaw po śmiertelne warunki dla pracowników zewnętrznych.
Prezesi firm będą musieli odpowiedzieć na czterykluczowepytania: Jak będzie wyglądał mój rynek w świecie o zerowej emisji netto? Jaki jest mój model biznesowy, aby odnieść sukces na tym rynku? Jakie zmiany powinienem teraz wprowadzić, aby przygotować się na sukces? Jakich warunków wsparcia będę potrzebować i jak je znaleźć?
Dyrektorzy generalni, którzy działają wcześnie, mogą zapewnić sobie przewagę konkurencyjną i wykorzystać duże możliwości gospodarcze dla swoich firm. Globalna zmiana w kierunku gospodarki o zerowej wartości netto już się rozpoczęła, zapowiadając całkowitą transformację prawie każdego sektora, przy czym niektórzy czerpią duże korzyści, podczas gdy inni zobowiązują się do znacznych odpisów.
Weź pod uwagę notowania spółek energetycznych, które zobowiązały się do przejścia na czystą energię. Duński międzynarodowy koncern Ørsted przeszedł od dostarczania paliw kopalnych w wysokości 85% swojej energii w 2009 r. do dostarczania 88% energii ze źródeł odnawialnych obecnie. Oczekuje się, że do 2025 r. osiągnie zerową produkcję energii i działalność netto, a do 2040 r. wyeliminuje wszystkie emisje związane z jej działalnością. W trakcie tej transformacji firma zaczęła przynosić stałe zyski, a jej wycena giełdowa poszybowała w górę. "Akcje firmy wzrosły ponad dwukrotnie od jej notowania w 2016 r., co daje Ørsted wycenę na 56 miliardów dolarów," informuje E&E News. "To więcej niż ConocoPhillips i większość amerykańskich przedsiębiorstw użyteczności publicznej."
Ponieważ transformacja energetyczna nadal przyspiesza, zobowiązania klimatyczne będą coraz częściej postrzegane jako podstawa do prowadzenia działalności. Liderzy klimatyczni wyprzedzą maruderów, a ta przewaga wynikająca z pierwszeństwa wpłynie kaskadowo na całą gospodarkę, zaczynając od sektorów o stosunkowo prostej ścieżce do dekarbonizacji: energii elektrycznej, transportu i budynków. Postęp w tym zakresie umożliwi wówczas podobne przekształcenia w branżach trudniejszych do dekarbonizacji, takich jak transport morski, stal, cement i lotnictwo.
Subscribe to Project Syndicate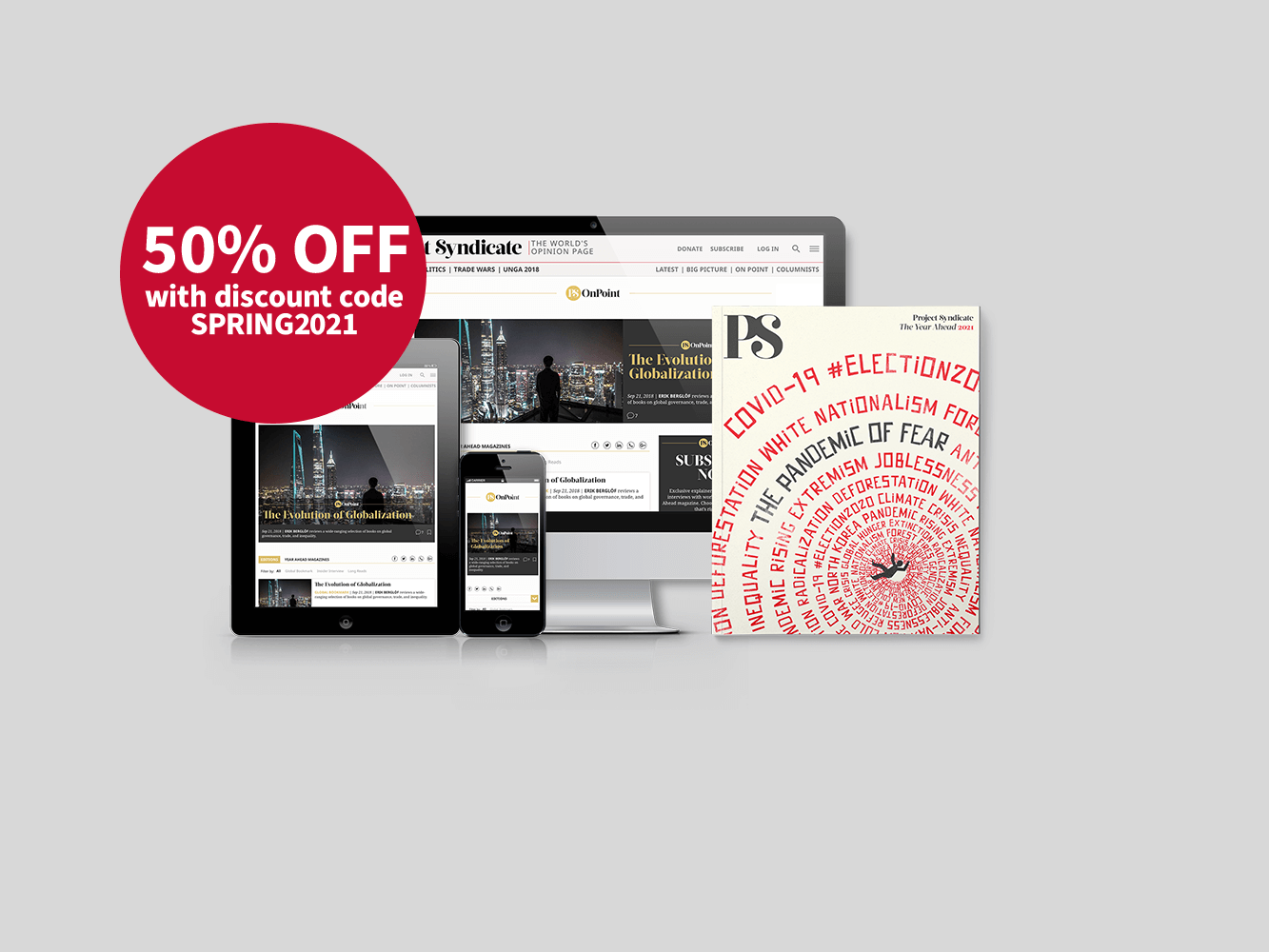 Subscribe to Project Syndicate
Enjoy unlimited access to the ideas and opinions of the world's leading thinkers, including weekly long reads, book reviews, topical collections, and interviews; The Year Ahead annual print magazine; the complete PS archive; and more. All for less than $5 a month.
W rzeczywistości liderzy klimatyczni już się pojawiają, nawet w tych trudniejszych sektorach. W transporcie morskim Maersk zobowiązałsię do wypuszczenia statku neutralnego pod względem emisji dwutlenku węgla do 2023 r. Firma informuje, że "przyspiesza [wcześniej ogłoszone] wysiłki na rzecz dekarbonizacji statków morskich dzięki postępowi technologicznemu i rosnącemu zapotrzebowaniu klientów na zrównoważone łańcuchy."
Podobnie w lotnictwie Airbus jest liderem w planach do używania samolotu napędzanego wodorem neutralnym pod względem emisji dwutlenku węgla do 2035 r. Dyrektor naczelny, Guillaume Faury, uważa to za "historyczny moment dla sektora lotnictwa komercyjnego," który oznacza "najważniejszą zmianę w branży."
Takie ambicje związane z dekarbonizacją w trudnych do powstrzymania sektorach powinny być sygnałem dla prezesów na całym świecie, że przejście na zero netto już następuje. Ernest Hemingway powiedział o osobistym bankructwie, że często dzieje się to "stopniowo, a potem nagle." Podobnie będzie z przejściem na zieloną gospodarkę. Coraz częściej liderzy biznesowi zdają sobie sprawę, że ryzyko pozostania w tyle będzie rosło z dnia na dzień.
Konieczność osiągnięcia zerowej emisji netto polega nie tylko na przygotowaniu firmy do przetrwania; przyda się również biznesowi. Dyrektorzy generalni mogą rozpocząć wdrażanie inicjatyw, które faktycznie pozwolą zaoszczędzić pieniądze, poprzez zmniejszenie ilości odpadów, zwiększenie obiegu zamkniętego i poprawę efektywności energetycznej. Ponadto przyjęcie zrównoważonych systemów i operacji przyniesie znaczące korzyści marce firmy, przyciągając nie tylko klientów, ale także największe talenty. Inwestorzy, członkowie zarządów, decydenci i inni kluczowi interesariusze są coraz bardziej zainteresowani firmami, które mają zrównoważony plan na przyszłość.
Jako liderzy odgrywający ważną rolę w globalnym procesie decyzyjnym, na dyrektorach generalnych spoczywa ogromna odpowiedzialność za pomoc w dążeniu do zerowej emisji netto. Jesteśmy w wyścigu naszego życia (dotyczy to również firm). Każda próba wygrania poprzez powolne poruszanie się zakończy się porażką dla wszystkich. Ale chociaż wszyscy musimy działać, to na tych, którzy mają największe wpływy, spoczywa obowiązek wykorzystania swoich pozycji w interesie szybkich zmian.
Nadal mamy szansę uniknąć prawdziwie katastrofalnych scenariuszy zmiany klimatu, ale tylko wtedy, gdy każdyprzywódca się przyłączy. Ryzyko związane ze zmianami klimatycznymi jest zagrożeniem egzystencjalnym, którego nikt - również żadna firma - nie może uniknąć.
Z angielskiego przetłumaczyła Marz McNamer