Углеродный дивиденд лучше углеродного налога
САРАСОТА – Изменения климата – самая острая проблема в мире. И она наконец-то серьезно воспринимается в США – по крайней мере, левыми. В начале текущего года члены Демократической партии Александрия Окасио-Кортез, входящая в палату представителей США от Нью-Йорка, и Эдвард Марки, сенатор США от штата Массачусетс, представили программу «Новый зеленый курс» (Green New Deal – GND), в которой изложена концепция декарбонизации экономики США. Несмотря на то, что все большее количество демократических кандидатов на пост президента поддерживают их предложение, демократы и республиканцы центристского толка продолжают отстаивать другой подход к решению проблем, связанных с изменениями климата.
Ключевым элементом позиции центристов, в соответствии с получившим широкое распространение неолиберальным отступлением от норм, является налог на выбросы углекислого газа. Идея очень проста. Если облагать налогом углеводородное топливо, поступающее в экономику, при его добыче из скважины, из шахты или в порту, это позволит зафиксировать все социальные последствия от загрязнения окружающей среды. На языке экономистов этот метод известен как «налог Пигу» и предназначен для корректировки влияния на рынок того, что британский экономист Артур Пигу определил как «негативные внешние факторы», – в данном случае, выбросов парниковых газов, основной причины глобального потепления.
В качестве реакции на изменение климата налог на выбросы углекислого газа очень популярен среди экономистов различных политических воззрений и призван сыграть важную роль. Однако этого недостаточно. Для быстрой декарбонизации экономики финансово сбалансированным при этом политически осуществимым способом требуется всеобъемлющий комплекс мер в порядке, предусмотренном программой «Новый зеленый курс». Это означает сочетание политики, основанной на рыночных отношениях, с крупномасштабными инвестициями в частный и государственный секторы экономики и тщательно продуманного экологического регулирования.
Но даже в этом случае введение стандартного налога на выбросы углекислого газа связано с определенными рисками. Достаточно спросить об этом президента Франции Эммануэля Макрона, в стране которого уже долгие месяцы продолжаются демонстрации, которые первоначально были реакцией на новый налог на дизельное топливо. Урок ежедневных протестов «желтых жилетов» очевиден: если экологическая политика не учитывает существующей на сегодняшний день глубокой степени неравенства, она будет отвергнута избирателями.
Те не менее, если левые либералы выступают за увеличение инвестиций в охрану окружающей среды, то они будут рассматривать налог на выбросы углекислого газа в качестве источника дохода. В конечном итоге, в зависимости от размера налога, он мог бы позволить получить почти триллион долларов в год. Однако вместо введения прямолинейного сбора они должны рассматривать введение так называемого «дивиденда на углеводороды», при этом углеводородное топливо облагалось бы налогом, а вырученные средства возвращались бы населению равными долями. Конечно, это привело бы к исключению одного из источников финансирования программы «Новый зеленый курс», но гарантировало бы непрерывное движение к созданию экономики без выбросов парниковых газов, защищая при этом доходы средне- и низкобюджетных домашних хозяйств.
Стандартным возражением против «углеродного дивиденда» является то, что он лишит смысла основную цель повышения цены на углеводородное топливо – поощрение людей к сокращению выбросов углекислого газа. На самом деле это не так. Чтобы понять почему, представьте себя американцем с низким уровнем дохода, расходы которого на бензин в настоящее время составляют 75 долларов США в месяц. Предположим, что ваша установившаяся манера вождения не изменится. Тогда налог на выбросы углекислого газа в размере 230 долларов США за тонну (именно такая сумма необходима для старта продвижения к снижению уровня глобального потепления, на 2,5ºC превышающего температуру периода «до бурного развития промышленности») приведет к увеличению ваших ежемесячных расходов на топливо на 59 долларов США – до 134 долларов – т. е. рост составит 79%. В этом случае люди, несомненно, почувствуют себя беднее. Именно это экономисты называют «эффектом изменения доходов».
Subscribe now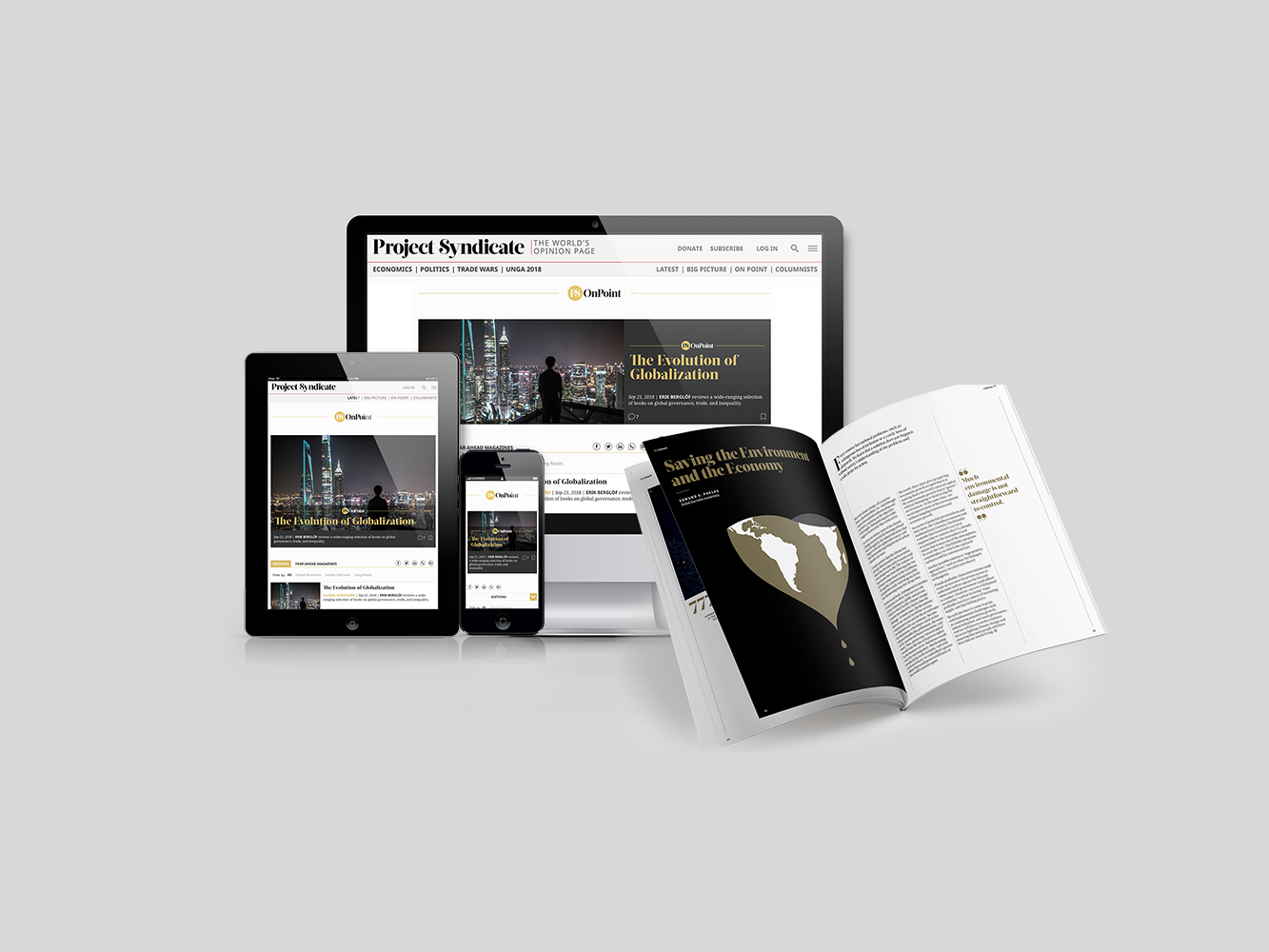 Subscribe now
Get unlimited access to OnPoint, the Big Picture, and the entire PS archive of more than 14,000 commentaries, plus our annual magazine, for less than $2 a week.
А сейчас давайте представим, что действует «углеродный дивиденд». В этом случае ежемесячная выплата составит 187 долларов США, т. е. больше компенсации за увеличение цены на топливо, – и вы почувствуете себя богаче. Но не создаст ли это больше стимулов к использованию бензина? Экономическая теория предполагает, что нет.
Дело в том, что рост цены на бензин не означает, что все остальное в экономике последует этому же примеру. Скорее всего, производство товаров и оказание услуг, связанные со значительными выбросами в атмосферу углекислого газа, станут относительно более дорогими по сравнению с товарами и услугами, не приводящими к выбросам. Таким образом, у людей будет выбор: использовать дополнительные средства для того, чтобы больше ездить на автомобиле, или же увеличить потребление в других сферах жизни, например, обедов с друзьями и покупки новых кроссовок. Встречи друзей и кроссовки станут стимулом для снижения использования углеводородного топлива – это явление экономисты называют «эффектом замещения».
Таким образом, «углеродный дивиденд» постепенно приведет людей, крупные компании и правительства к мысли о снижении потребления углеводородов и подтолкнет к деятельности и инвестициям, направленным на уменьшение выбросов углекислого газа в атмосферу. Здесь не менее важно, что «углеродный дивиденд» позволит защитить бедные слои населения. Прямой налог на выбросы углекислого газа по своей сути является регрессивным, потому что им в одинаковой мере облагаются и бедные, и богатые. Но углеродный дивиденд изменяет этот эффект, потому что каждый возвращаемый доллар будет иметь большее значение для семей с низким уровнем доходов, чем для семей с высоким уровнем.
Кроме того, именно богатые летают по всему миру на самолетах, отапливают и охлаждают огромные дома и ездят на спортивных автомобилях с высоким расходом топлива. Поскольку их стиль жизни связан с намного большим потреблением углеводородов по сравнению со всеми остальными, то их вклад в углеродный дивиденд на душу населения будет гораздо выше. И самое главное, они будут платить намного больше, чем получать, в то время как самые бедные 60% американцев получат больше, чем вложат.
Иными словами, углеродный дивиденд позволит перераспределить деньги от преимущественно богатых и интенсивных «загрязнителей» окружающей среды в пользу преимущественно мало- и среднедоходных неинтенсивных источников загрязнения, при этом снизив выбросы CO2. Сам по себе углеродный дивиденд является продуманным шагом в правильном направлении, который не вызовет отрицательной реакции «желтых жилетов». Но не верьте тому, кто назовет это «палочкой-выручалочкой». Если речь идет об изменении климата, то это не так.
,