Elektrificatie en schoon koken gaan hand in hand
LILONGWE – Bijna een derde van de wereldbevolking – 2,4 miljard mensen – kookt met vaste biomassa, wat verwoestende gevolgen heeft voor hun gezondheid en het milieu. Wereldwijd kost het gebruik van traditionele brandstoffen om te koken naar schatting 2,4 biljoen dollar per jaar, vanwege de daarmee gepaard gaande gezondheidsproblemen, het productiviteitsverlies en de klimaatschade. Maar omdat 733 miljoen mensen nog steeds geen toegang hebben tot elektriciteit, zijn biomassabrandstoffen vaak de enige optie.
Dat hoeft niet zo te zijn. Het bevorderen van schoon koken en het dichten van de elektriciteitskloof zijn twee van de belangrijkste doelstellingen van de zevende VN-doelstelling voor Duurzame Ontwikkeling, die oproept tot ʻtoegang tot betaalbare, betrouwbare, duurzame en moderne energie voor iedereen' tegen 2030. Deze twee pijlers van de toegang tot energie worden echter vaak als afzonderlijke kwesties behandeld, wat tot uiting komt in de uiteenlopende hoeveelheden investeringen die in beide pijlers worden gedaan. Schoon koken en elektrificatie trekken elk een andere groep belanghebbenden aan, die vervolgens afzonderlijke strategieën ontwikkelen om beide kloven te dichten.
Maar het zijn helemaal geen afzonderlijke kwesties. Wanneer mensen toegang hebben tot voldoende elektriciteit (bij voorkeur uit hernieuwbare energiebronnen), kunnen zij gebruik maken van het soort kooktechnologieën (e-cooking) dat in het Mondiale Noorden al op grote schaal wordt gebruikt. Toegang tot zowel elektriciteit als schone kookmogelijkheden zou het Mondiale Zuiden in hoge mate helpen zijn energie-, klimaat- en ontwikkelingsproblemen op te lossen.
Momenteel hebben elektronische fornuizen en kooktoestellen nog geen grote ingang gevonden in de ontwikkelingslanden, voornamelijk door een gebrek aan energie-infrastructuur (zowel on- als off-grid). Maar nu de ontwikkelingslanden en hun partners proberen hun nationale elektriciteitsstelsels uit te breiden en te saneren, hebben zij de kans om ook de invoering van e-cooking op grotere schaal te bevorderen. Zo kunnen zij de vraag naar elektriciteit stimuleren en de business case voor nieuwe on- en off-gridaansluitingen en andere infrastructuurverbeteringen een impuls geven.
Maar om deze kans optimaal te benutten, moeten regeringen geïntegreerde energieplannen (IEP's) ontwikkelen, met duidelijke doelstellingen voor zowel elektrificatie als de toegang tot schoon koken, en middelen effectief inzetten om deze doelstellingen te bereiken. Beleidsmakers moeten het energiesysteem holistisch bekijken wanneer zij in kaart brengen hoe de toegang tot elektriciteit en schoon koken (inclusief e-cooking) voor huishoudens en instellingen kan worden verbeterd.
De regeringen van Nigeria en Malawi hebben de kracht van IEP's al onderkend. In samenwerking met Sustainable Energy for All, de Global Energy Alliance for People and Planet en de Rockefeller Foundation heeft Nigeria een Integrated Energy Planning Tool ontwikkeld dat een cruciale rol zal spelen bij het bereiken van de doelstellingen inzake energie-toegang tegen 2030, op weg naar de doelstelling van een netto-nuluitstoot in 2060. En Malawi heeft deze week een soortgelijk instrument gelanceerd.
Subscribe to PS Digital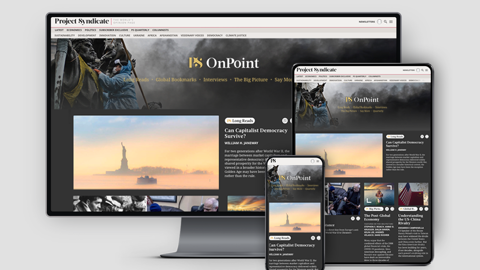 Subscribe to PS Digital
Access every new PS commentary, our entire On Point suite of subscriber-exclusive content – including Longer Reads, Insider Interviews, Big Picture/Big Question, and Say More – and the full PS archive.
Deze interactieve platforms, gevoed door uitgebreide geospatiale modellen en gegevens, leveren bruikbare informatie voor de overheid en de particuliere sector, zodat zij goedkope oplossingen kunnen bieden om de toegang tot elektriciteit en schoon koken uit te breiden. Het IEP van Nigeria schat bijvoorbeeld dat 3,5 miljoen huishoudens zich e-kookoplossingen kunnen veroorloven en deze waarschijnlijk zullen invoeren, wat zou leiden tot een jaarlijkse incrementele vraag naar elektriciteit van 1.100 megawattuur. Om deze kans te benutten is een investering van slechts 83 miljoen dollar nodig, voornamelijk voor kooktoestellen.
Het IEP van Malawi laat zien dat e-cooking het potentieel heeft om 4,1 miljoen huishoudens te bereiken wanneer het land universele elektrificatie verwezenlijkt – en dat cijfer omvat alleen de op het net aangesloten woningen. Naast betere gezondheidsresultaten zou dit niveau van invoering ook de rendabiliteit verbeteren van de netuitbreidingsprojecten die door de Electricity Supply Corporation of Malawi worden uitgevoerd.
IEP's zijn onmisbaar om de potentiële markt van een land voor e-cooking te belichten. Ze identificeren de locatie van klanten op basis van hun huidige en verwachte elektrificatiestatus, wat essentiële informatie is voor bedrijven die zich bezighouden met clean-cooking. Omdat het enige tijd duurt voordat de elektrificatie-inspanningen vruchten afwerpen, geeft een IEP ook een indicatie van waar e-kookoplossingen nog niet haalbaar zijn voor de lokale bevolking. In deze gevallen kan de aandacht worden verlegd naar tussentijdse oplossingen voor schoon koken, zoals verbeterde kooktoestellen of vloeibaar petroleumgas.
In ieder geval onderstreept de minimale vooruitgang bij de verbetering van de toegang tot schoon koken de noodzaak van nieuwe, beter geïnformeerde strategieën. De lancering van het IEP van Malawi deze week markeert het begin van een nieuw hoofdstuk van evidence-based besluitvorming in het land. Het IEP is makkelijk online toegankelijk voor overheidsinstellingen, de particuliere sector, ontwikkelingspartners en het publiek.
Tijdens COP27 dit jaar zullen veel Afrikaanse landen de noodzaak benadrukken van meer internationale financiering en investeringen ter ondersteuning van hun ontwikkeling op het gebied van schone energie. De recente toezegging van de Wereldbank van 1,5 miljard dollar voor de financiering van elektriciteit en schoon koken in Nigeria toont aan dat een IEP een katalysator kan zijn voor het mobiliseren van dergelijke steun.
Alle ontwikkelingslanden zouden het voorbeeld van Malawi en Nigeria moeten volgen door te kiezen voor geïntegreerde energieplanning. Op die manier kunnen zij de dubbele kans grijpen die schoon koken biedt: elektrificatie en een betere gezondheid voor bevolking en milieu.
Vertaling: Menno Grootveld