Waarom de plasticcrisis ertoe doet
MANILA – Plastics zijn een populair onderwerp geworden. Nieuwsverhalen over plastic op stranden en in de oceanen zijn er te over, en beleidsmakers zijn gaan reageren met verboden op plastic tassen en wegwerpplastic.
Maar de plasticindustrie vecht terug en betoogt dat plastics onmisbaar zijn. Het werkelijke probleem zouden de vervuilende consument en slechte afvalverwerkingssystemen zijn. Volgens de industrie zijn bedlegerige ziekenhuispatiënten en ouderen afhankelijk van plastic rietjes, en zal het laten verdwijnen van plasticfolie om groente leiden tot een voedselverkwistingsramp.
Niemand twijfelt eraan dat het afvalbeheer in een groot deel van de ontwikkelingslanden – en zelfs in veel rijkere landen – verbeterd moet worden. Overheden moeten dringend investeren in betere afvalverzamelings- en verwerkingssystemen. Maar de rijke wereld moet ook ophouden waardeloos plasticafval naar ontwikkelingslanden te exporteren voor zogenaamde "recycling." Maar al te vaak eindigt het afval dat Europeanen en Amerikanen sorteren en scheiden in verschillende vuilnisbakken in containers die verscheept worden naar Zuidoost-Azë, waar onderbetaalde werknemers ze in gevaarlijke omstandigheden uitladen. Uiteindelijk komt een groot deel ervan toch op stortplaatsen of in waterwegen terecht.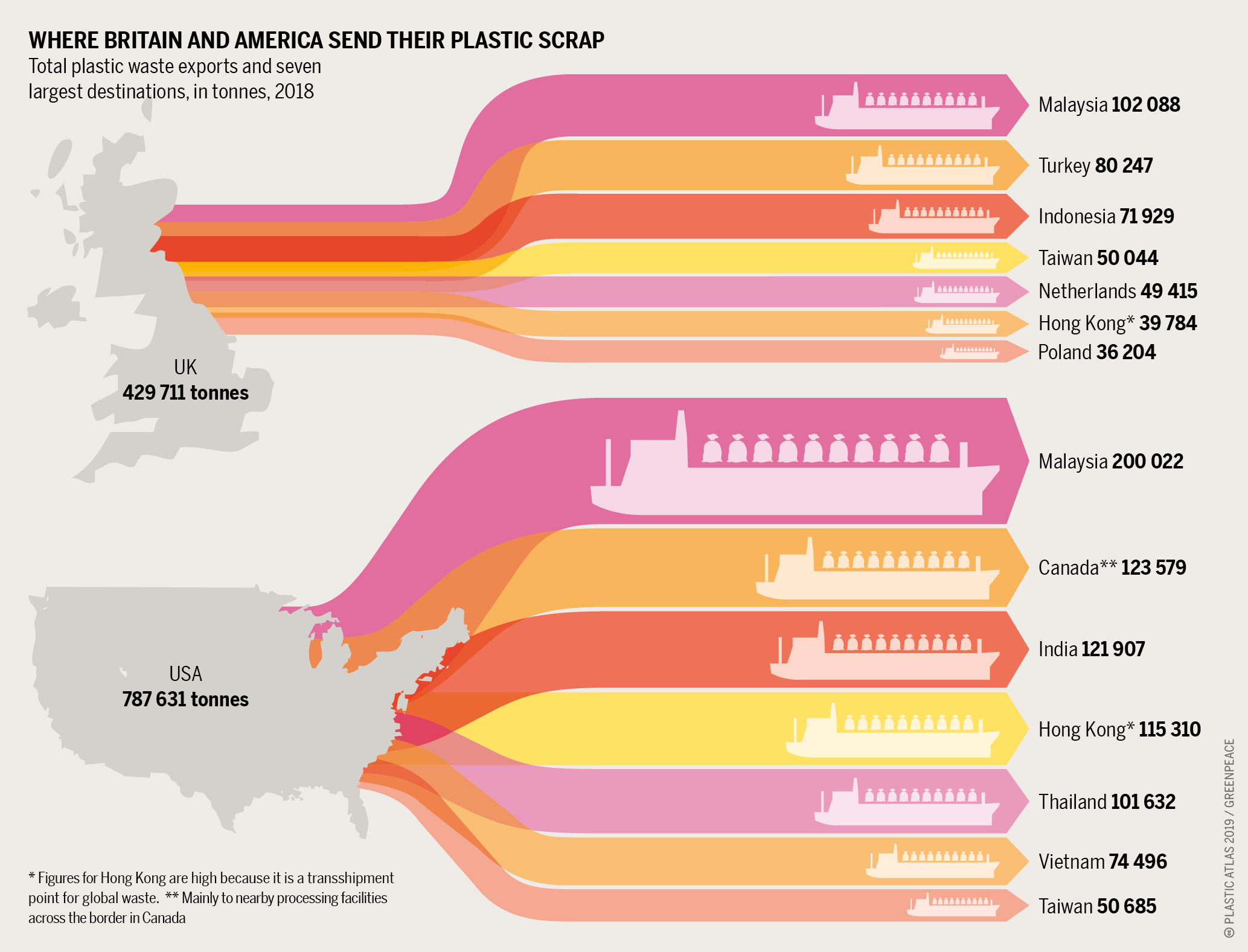 Nauwkeuriger geformuleerd: de toevloed van plastic naar onze natuurlijke systemen staat in rechtstreeks verband met de andere krachten die ons milieu verwoesten, de biodiversiteit decimeren, de klimaatverandering bevorderen en onze natuurlijke hulpbronnen uitputten. Dat is de voornaamste bevinding van de Plastic Atlas, die onlangs werd gepubliceerd door de Heinrich Böll Stiftung en de Break Free From Plastic Movement.
Zoals de Atlas – een compendium van feiten, cijfers en achtergrondinformatie over de synthetische polymeren die de afgelopen zeventig jaar een integraal deel van ons leven zijn geworden – duidelijk maakt, heeft de plasticindustrie ons een onwaar verhaal verteld. De plasticcrisis is veel meer dan een afvalverwerkingsprobleem. Het echte verhaal begint zodra olie en gas uit de bodem worden gehaald, en duurt voort tot lang nadat het plasticafval in de oceaan en andere ecosystemen is beland. De plasticproductie is niet alleen een belangrijke bron van de uitstoot van broeikasgassen; zij laat ook een brede reeks andere chemicaliën in het milieu los, waarvan er vele in onze longen en buik terechtkomen.
Subscribe to PS Digital Now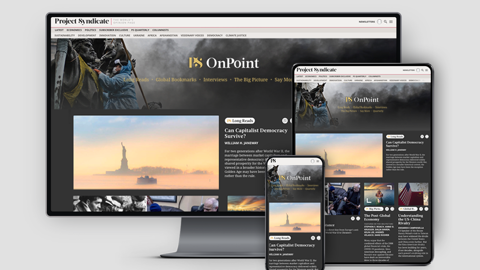 Subscribe to PS Digital Now
Access every new PS commentary, our entire On Point suite of subscriber-exclusive content – including Longer Reads, Insider Interviews, Big Picture/Big Question, and Say More – and the full PS archive.
Hoewel pogingen om het afvalprobleem aan te pakken belangrijk zijn, mogen die de aandacht dus niet afleiden van de voornaamste bron van zorg: dat de wereld in de eerste plaats veel te veel plastic produceert. Tussen 1950 en 2017 werd in de hele wereld zo'n 9.2 mrd ton plastic vervaardigd, wat neerkomt op ruim een ton per levende persoon vandaag de dag. Erger nog, ruim de helft van dat plastic is geproduceerd sinds het jaar 2000, en de productie blijft toenemen, zonder dat er een vermindering in zicht is.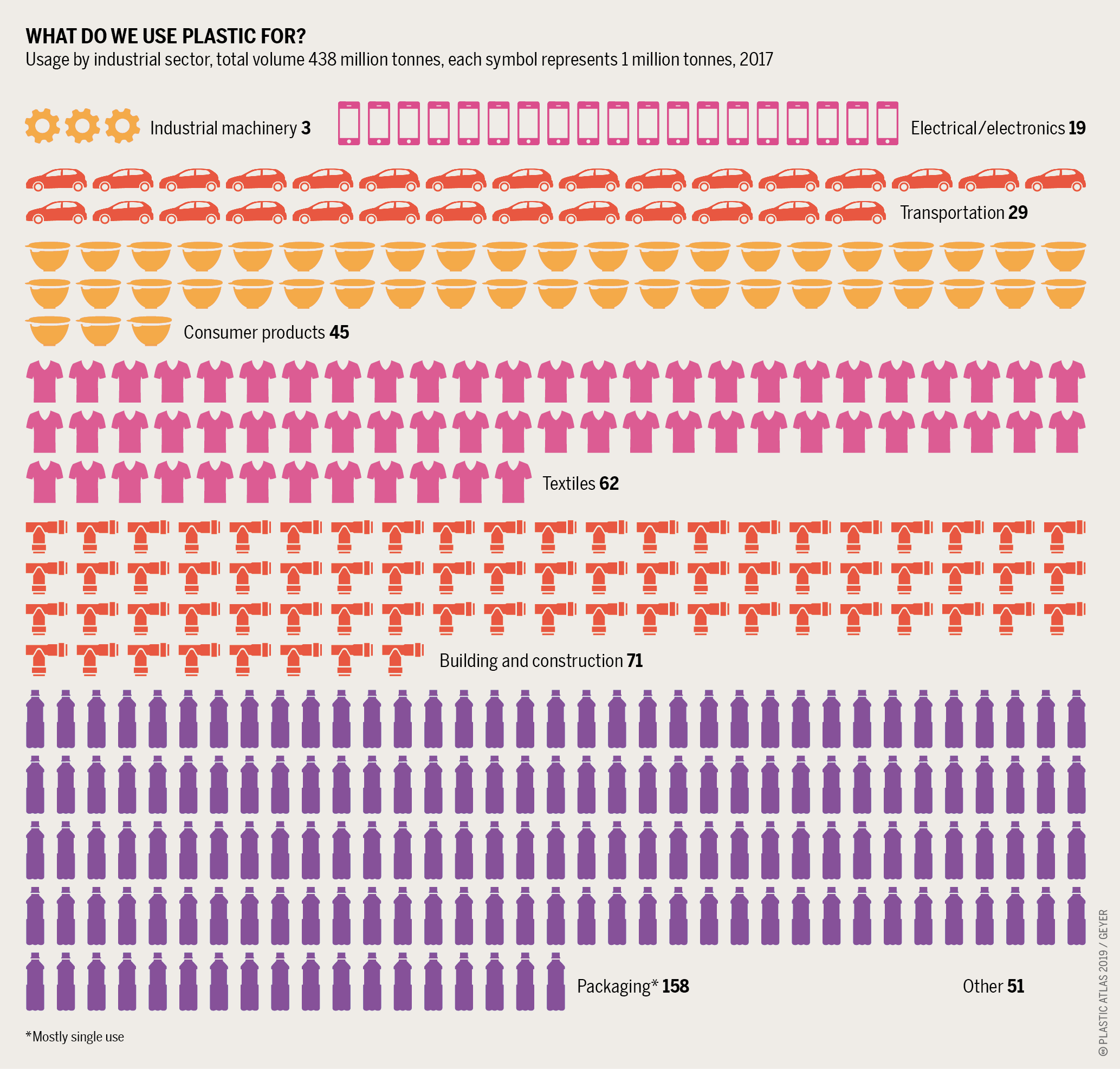 Volgens recente schattingen kan de plasticproductie en -verbranding in 2050 leiden tot een uitstoot van 56 miljard ton koolstofdioxide-equivalenten, wat goed is voor 10 tot 13 procent van het totale koolstofbudget dat we op grond van de huidige emissieafspraken tot het midden van deze eeuw kunnen "uitgeven." Aan het eind van de eeuw zouden met plastic samenhangende emissies zelfs de helft van het totale koolstofbudget voor hun rekening kunnen nemen.
De klimaatcrisis en de plasticcrisis zijn twee kanten van dezelfde medaille. Om de opwarming van de aarde binnen een aanvaardbare marge te houden moeten we beslist de hoeveelheid plastic verminderen die we produceren, consumeren en weggooien. En nee, dit is geen probleem waar we ons via recycling uit kunnen redden. Nog geen 10% van al het ooit geproduceerde plastic is ooit gerecycled. In het geval van de Verenigde Staten wordt minder dan 10% van het plasticafval gerecycled; de rest wordt verbrand of op stortplaatsen gedumpt.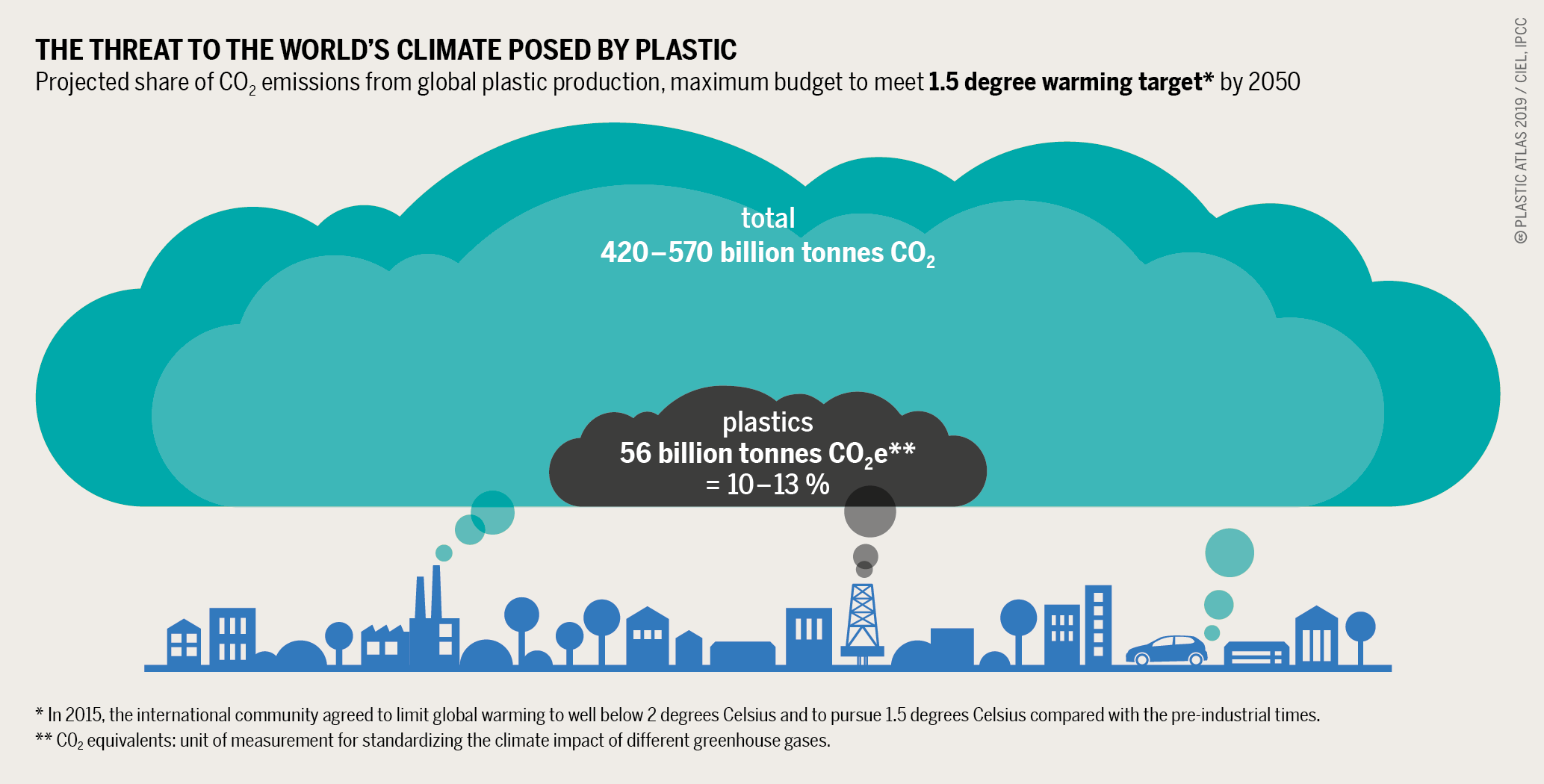 Hoewel betere afvalverwerking en meer recycling allebei broodnodig zijn, is de enige échte, duurzame oplossing het produceren van minder plastic. We moeten beginnen met het verminderen van de plastic verpakkingen die 40% van al het plasticafval voor hun rekening nemen. De eerste stap is het laten verdwijnen van plastics die slechts eenmaal worden gebruikt, zoals plastic verpakkingen van kruidenierswaren en plastic tassen, plastic bestek, en ja, ook die fantastische plastic rietjes.
De mensheid moet manieren zoeken om rond te komen zonder de planeet te verwoesten. Dit betekent dat we, in absolute termen, de hoeveelheid materiaal moeten terugdringen die we in de economie gebruiken. Het betekent ook dat we de ontwikkeling van petrochemische faciliteiten moeten stopzetten die plastics en andere zwaar vervuilende materialen produceren. In bredere zin moeten we producenten dwingen hun distributie- en leveringgssystemen om te zetten in hervulbare en herbruikbare systemen, en verantwoordelijkheid te laten nemen voor de schade die hun producten veroorzaken.
Sommige van deze maatregelen worden al genomen. In Azië bewegen hele steden zich in de richting van oplossingen zonder afval via gedecentraliseerde, door gemeenschappen geleide initiatieven, verboden op wegwerp-plastics, en het lobbyen tegen afvalverbranding. Veel oplossingen moeten nog ontdekt en ontwikkeld worden; maar Azië bewijst de motor der verandering te zijn.
De beweging om de hoeveelheid afval tot nul terug te brengen groeit op mondiaal niveau. De bedrijven worden met naam en toenaam genoemd die de meeste plastics produceren. En overheden worden ertoe aangezet fracking en boren te verbieden, zorg te dragen voor minder productie van plastics, en hergebruik- en hervul-oplossingen te stimuleren.
Als er één ding is dat de toevloed van plastics kan stoppen is het grotere verantwoordelijkheid. En die verantwoordelijkheid berust op haar beurt op goede gegevens en informatie. We moeten de waarheid vertellen over plastics en de misleidende verhalen van de plasticindustrie onderuit halen. De Plastic Atlas vertegenwoordigt een kans om deze bladzijde om te slaan.
Vertaling: Menno Grootveld