Plan Marshalla dla Zdrowia Planety
CAMBRIDGE – Pandemia COVID-19 uwydatniła wady naszej infrastruktury miejskiej i nasz brak uwagi na to, jak zdrowie ludzkie, systemy naturalne i budowane środowisko oddziałują na siebie w celu określenia stanu zdrowia planety. Jest teraz jasne, że nasz system gospodarczy zwiększa brak bezpieczeństwa żywnościowego, na naszych ulicach ruch zmotoryzowany jest ważniejszy niż ćwiczenia fizyczne, a nasze domy zwiększają ryzyko przenoszenia chorób. Możemy i musimy działać lepiej, uruchamiając nowy śmiały program inwestycyjny na rzecz zdrowia planety.
Obecne skupienie na zdrowiu z powodu pandemii stanowi okazję do zmobilizowania wszystkich sektorów społeczeństwa do przyjęcia proaktywnego podejścia do dobrego samopoczucia sprzyjającego włączeniu społecznemu. W tym względzie kluczowe będzie budowanie odpornych i zrównoważonych systemówzdrowotnych, szczególnie w kontekście miast i rozwoju obszarów miejskich.
W najlepszym przypadku niepowodzenie jeśli chodzi o uwzględnienie niekorzystnych skutków dzisiejszego zbudowanego środowiska stanowi straconą szansę na stworzenie zdrowych społeczności. W najgorszym przypadku aktywnie przyczynia się do ryzyka i przenoszenia chorób. Na przykład w Wielkiej Brytanii wyższaśmiertelnośćzpowoduCOVID-19 wśród osób ubogich ilustruje krótkowzroczność polityki mieszkaniowej, która nie skupia się na kwestiach zdrowotnych i ekologicznych.
Jedną z pozytywnych cech obecnego kryzysu było szybkie przyjęcie innowacyjnych środków (w tym wersji dochodu uniwersalnego) w celu złagodzenia bezpośredniego wpływu gospodarczego pandemii. To pokazuje, że możemy szybko rozwiązać problemy systemowe, jeśli tylko chcemy.
Musimy również radykalnie zmienić wyobrażenie o naszych środowiskach budowanych, tak aby zarówno wzmacniały natychmiastową reakcję na pandemię i służyły jako narzędzia do długoterminowej poprawy zdrowia. I chociaż miasta będą głównym poligonem doświadczalnym dla reform promujących zdrowie i dobre samopoczucie, konieczna będzie także zmiana istniejących systemów zarządzania zdrowiem.
Chociaż kilka globalnych inicjatyw filantropijnych miało na celu poprawę zdrowia i odporności miast, co niewątpliwie przyniosło pozytywne rezultaty, dzisiejsze wadliwe systemy wymagają bardziej fundamentalnych zakłóceń. Mówiąc najprościej, świat potrzebuje nowego Planu Marshalla dla zdrowia planety - podobnego do Nowego Ładu dla odbudowy po pandemii.
Introductory Offer: Save 30% on PS Digital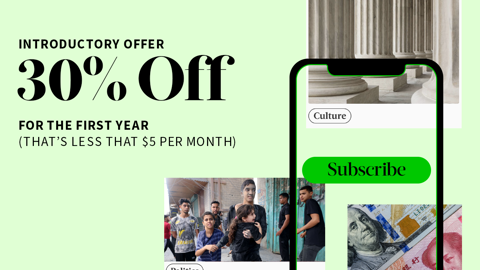 Introductory Offer: Save 30% on PS Digital
Subscribe now to gain greater access to Project Syndicate – including every commentary and our entire On Point suite of subscriber-exclusive content – starting at less than $5 per month.
Taki schemat służyłby jako globalny przewodnik, dostosowując bodźce i zmieniając domyślne zachowania w kierunku wspólnego celu, jakim jest zrównoważony i zdrowy rozwój miast. Będzie to wymagało zgody i udziału władz krajowych i lokalnych, prywatnych deweloperów, inwestorów i organizacji wielostronnych, co zajmie trochę czasu. Ponadto inicjatywa ta przybrała by wiele form, z których część może jeszcze nie istnieć.
Rządy i podmioty sektora prywatnego będą musiały zająć się w szczególności trzema kwestiami.
Po pierwsze, decydenci nie powinni traktować odporności jedynie jako rezultatu końcowego. Wiele wstrząsów i czynników stresogennych, które prowadzą do ostrych i długotrwałych wypadków zdrowotnych wynika z celowych wyborów podmiotów lokalnych i globalnych. Oprócz adaptacji do radzenia sobie z tymi wstrząsami i stresorami, budowanie odporności musi również obejmować podejmowanie decyzji, które osłabiają systemy sprzyjające zakłóceniom ekologicznym i chorobom.
Ponadto decydenci muszą zająć się "ślepotąproblemową," która wynika z czasowej i przestrzennej odległości między narażeniem na zagrożenia dla zdrowia a następstwami, zwłaszcza w przypadku długotrwałych chorób. Na przykład istnieje rozdźwięk między obecnym rozwojem miast a przyszłymi hospitalizacjami z powodu astmy i chorób serca, które mogą się nasilić przez zanieczyszczenie powietrza, narażenie na wilgotne środowisko i brak dostępu do bezpiecznych obszarów do aktywności fizycznej. Jedną z konsekwencji ślepoty problemowej jest osłabienie odpowiedzialności za długoterminowe zdrowie.
Decydenci będą musieli również zająć się "problememniewłaściwejkieszeni," zgodnie z którym sektor korzystający z interwencji może nie być tym, który ponosi koszty jej wdrożenia. Stanowi to wyzwanie dla promowania zdrowia poprzez rozwój miast, szczególnie w kontekście zamkniętych budżetów sektora publicznego i będzie wymagało zmian w tym, jak finansujemy zdrowie.
Istnieją już alternatywy dla obecnego podejścia do rozwoju gospodarczego opartego na PKB. Bhutan opracował indekszadowolenianarodowegobrutto, który ma pomóc decydentom w podejmowaniu decyzji, podczas gdy WellbeingEconomyAlliance opowiada się za systemem gospodarczym opartym na dobrobycie i jest akceptowany przez rządy Nowej Zelandii, Islandii, Szkocji i Walii. Jednak rozwiązanie trzech powyżej wymienionych kwestii będzie wymagało finansowania i inwestycjiwsystemyopiekizdrowotnej.
W tym przypadku mogą pomóc wielostronne instytucje finansowania rozwoju (MDFI), takie jak afrykańskie i azjatyckie banki rozwoju. Jako organizacje niekomercyjne, które zapewniają kapitał na projekty rozwoju gospodarczego w wielu państwach członkowskich, takie instytucje mają wyjątkową pozycję do prowadzenia schematu typu Plan Marshalla.
Po pierwsze, MDFI mają prawo zwoływania zgromadzeń szefów państw członkowskich i liderów sektora prywatnego w celu wspólnego opracowania i ratyfikacji takiego planu z uwzględnieniem regionalnych niuansów. Po drugie, MDFI mogą uzależniać pożyczki na rozwój infrastruktury miejskiej w ramach programu od wyraźnego uwzględnienia wpływu projektu na zdrowie i strategii promocji zdrowia.
Zgodnie z tym planem instytucje pożyczające i udzielające pożyczek decydowałyby, w jaki sposób zmobilizować i rozdzielić kapitał na podstawie tego, gdzie występują najbardziej kosztowne problemy zdrowotne i kto jest najlepiej przygotowany do zapobiegania chorobom. Mogłyby również rozpatrywać kreatywne strategie, aby zachęcić do polityk międzysektorowych i finansować wspólne projekty dla poprawienia zdrowia ludzi i planety. Takie podejście mogłoby jeszcze bardziej katalizować politykę publiczną, na przykład poprzez wyznaczenie głównego wskaźnika wydajności strategii, polityk i inicjatyw rozwoju infrastruktury miejskiej jako ich wkładu w zdrowie.
Niszczycielski wpływ COVID-19 podkreślił pilną potrzebę ambitnych, wszechstronnych reform, a nie stopniowego, fragmentarycznego podejścia. Globalny plan Marshalla dotyczący zdrowia planety może stanowić radykalnie nowe podejście i byłby ważnym krokiem w kierunku zabezpieczenia zdrowia i przyszłości szybko rozwijających się miast. Oprócz finansowania i inwestycji z sektora publicznego i prywatnego, będzie to wymagało ruchu społecznego (kierowanego przez młodych), aby napędzać nieustanny popyt na zdrową regenerację po COVID, wspierany przez badania z zakresu nauk ścisłych, sztuki i nauk humanistycznych. Zapobieganie toksycznymdecyzjom w planowaniu urbanistycznym i rozwoju infrastruktury ma zasadnicze znaczenie dla zmniejszenia podatności na choroby, zmniejszenia potrzeby opieki zdrowotnej oraz stworzenia lepszych miast i lepszego zdrowia dla wszystkich.
Z angielskiego przetłumaczyła Marz McNamer