Schwieriger Besuch aus China
NEW YORK – "Ihre Majestät ist ein nettes Mädchen, aber sie hat nicht viel zu sagen", sang Paul McCartney vor fast fünfzig Jahren. Jetzt, mit neunzig, scheint Königin Elizabeth II plötzlich entschlossen zu sein, diese Ansicht zu widerlegen.
Während einer Frühlingsfeier im Garten des Buckingham Palace – also bei der vornehmsten Gelegenheit, die man sich vorstellen kann – beschwerte sich die britische Monarchin kürzlich über die Entourage, die den chinesischen Präsidenten Xi Jinping 2015 bei seinem Staatsbesuch in London begleitet hatte. In einem dokumentierten Gespräch mit Lucy D'Orsi, einer Londoner Polizeichefin, nannte die Queen die chinesischen Beamten "sehr grob" und zeigte Verständnis für das "Pech" D'Orsis, sich mit ihnen beschäftigen zu müssen.
Zunächst einmal verließen laut D'Orsi chinesische Beamte abrupt ein Treffen mit ihr und Barbara Woodward, der britischen Botschafterin in China, wobei sie drohten, den gesamten Besuch abzubrechen. Und was die Queen selbst betrifft, wäre ihre gemeinsame Ausfahrt mit Xi entlang der Londoner Mall in einer Pferdekutsche offensichtlich beinahe durch einen chinesischen Sicherheitsbeamten gestört worden, der als offizieller Übersetzer auftrat.
Natürlich sind kulturelle Konflikte während hochrangigen internationalen Besuchen keineswegs ungewöhnlich. 2009, als die US-Präsidentengattin Michelle Obama während eines Empfangs kurz ihre Hand auf den Rücken der Queen legte, schimpften die britischen Medien, wenn einem die Herrscherin nicht die Hand reiche, dürfe man sie niemals berühren. George W. Bush wurde 2007 dafür kritisiert, dass er nach einem Fehler bei einer Rede der Königin zugezwinkert habe. (Vielleicht verlangt nur der japanische Kaiser von ausländischen Staatsführern, noch detaillierte Rituale zu befolgen.)
Auf jeden Fall gibt es noch viel ungeheuerlichere Beispiele schlechter Manieren bei Staatsbesuchen. Offenkundig nahm der russische Präsident Wladimir Putin bei seinem ersten Besuch bei der bekanntermaßen hundescheuen deutschen Kanzlerin Angel Merkel seinen großen schwarzen Labrador mit ins Zimmer, der sich freudig auf sie stürzte. Auf Fotos von diesem Ereignis sieht man Putin, wie er bei diesem Einschüchterungsversuch wie ein Schulhoftyrann grinst.
Aber die Unhöflichkeiten sind nicht immer so offensichtlich. Lord Edward Halifax, der sehr hochgewachsene britische Außenminister, gab Adolf Hitler bei einem Besuch beinahe seinen Mantel in die Hand, da er den eher kleinen Führer für einen Diener hielt. US-Präsident George H.W. Bush wurde während eines Staatsbanketts in Japan krank und erbrach sich über die Hose des Ministerpräsidenten Kiichi Miyazawa, bevor er kollabierte. Auch wenn keine böse Absicht dahinter steht, können also bei Treffen von Weltpolitikern diplomatische Katastrophen passieren.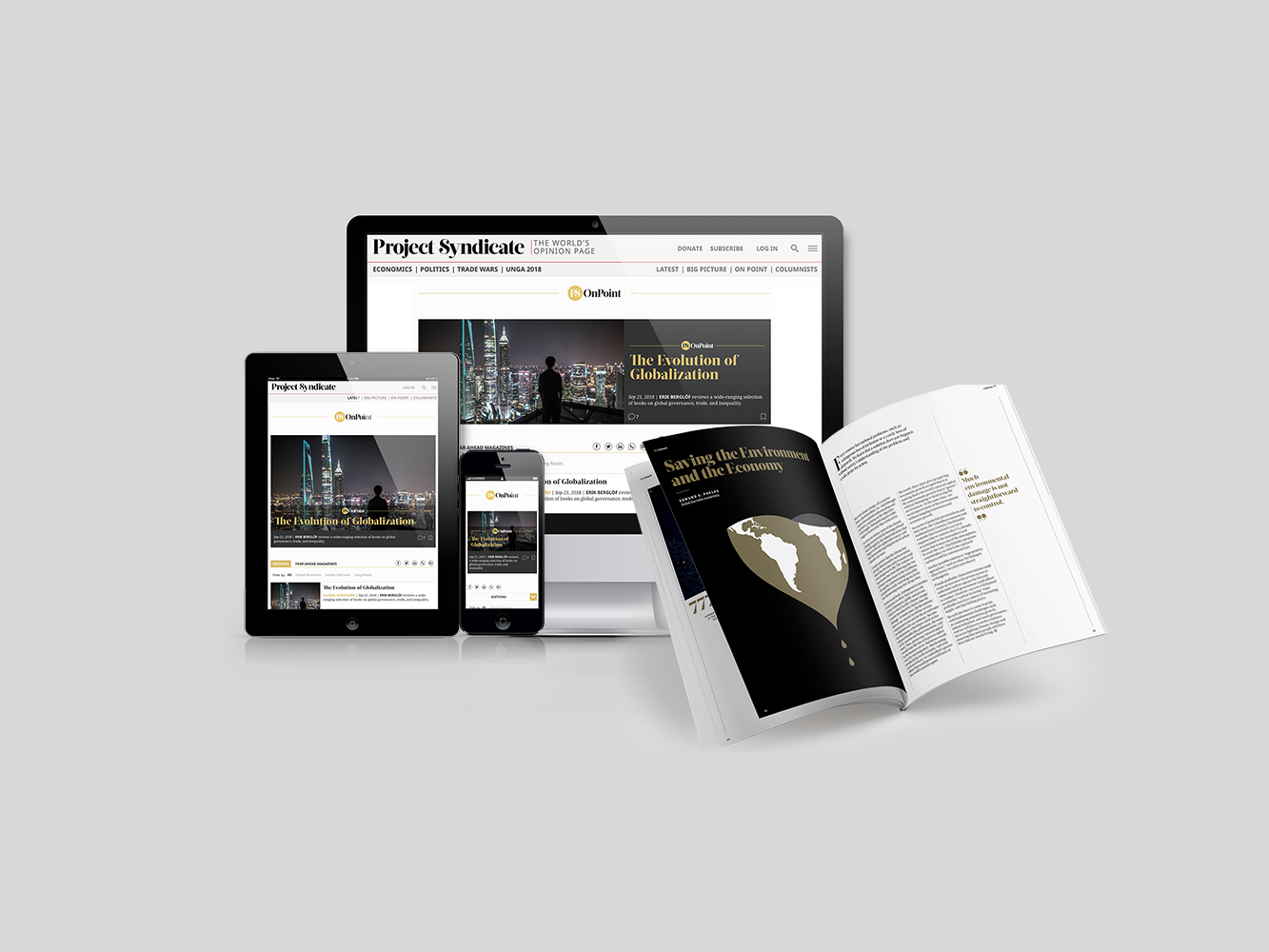 Subscribe now
For a limited time only, get unlimited access to On Point, The Big Picture, and the PS Archive, plus our annual magazine, for less than $2 a week.
Angesichts dessen könnte es am gefährlichsten sein, Weltpolitiker für längere Zeit unter demselben Dach leben zu lassen, auch wenn dies bei Winston Churchill und Franklin D. Roosevelt funktioniert zu haben scheint. Der Amerikaner und der Brite scheinen während Churchills 24-tägigem Aufenthalt im Weißen Haus 1941 enge politische Freundschaft geschlossen zu haben.
Tatsächlich bot dieser Besuch Churchill die Gelegenheit für eine seiner berühmtesten Sticheleien: Während er sich in einem der Badezimmer des Weißen Hauses befand, platzte plötzlich Roosevelt in den Raum herein, um eine mäßig wichtige Angelegenheit zu besprechen. Der US-Präsident bemerkte seinen Fehler und versuchte, schnell wieder hinaus zu kommen. Der nackte Churchill aber stand schnell auf und rief: "Der Premierminister Großbritanniens hat vor dem Präsidenten der Vereinigten Staaten nichts zu verstecken!"
Für die Gastgeber des jungen Zaren Peter I. von Russland liefen die Dinge während seiner berühmten "großen Botschaftstour" durch Europa Ende des 17. Jahrhunderts nicht so gut. Nicht nur verfehlten er und seine Entourage ihr größtes diplomatisches Ziel, Allianzen zu bilden, um Hilfe beim Kampf gegen das Osmanische Kaiserreich zu bekommen, sondern sie ließen auch eine ganze Reihen von Staatsunterkünften in einem Zustand zurück, der selbst Keith Moon hätte erröten lassen.
Einige Leser könnten meinen, die Enkelin von Nikita Chruschtschow, von dem fälschlicherweise behauptet wird, er habe 1960 vor der Generalversammlung der Vereinten Nationen mit seinem Schuh auf den Tisch gehauen, sollte besser nicht über die Manieren der Weltpolitiker schreiben. Aber zu dem oben angesprochenen Verhalten der Chinesen kann noch mehr gesagt werden.
Was die diplomatische Lässigkeit angeht, haben die Chinesen schon seit langem das, was britische Glücksspieler "Form" nennen würden. So weigerte sich Mao Zedong bei einem Besuch in der Sowjetunion, die Wassertoilette seines Zimmers zu verwenden, und er benutzte statt dessen einen Nachttopf, den er aus China mitgebracht hatte. Vielleicht hatte er, wie die BBC im letzten Jahr mutmaßte, den Verdacht, Stalin würde seinen Kot sammeln und analysieren, um dadurch Informationen über das Temperament des Großen Steuermanns zu bekommen.
Trotzdem zeigte das Benehmen der chinesischen Beamten in London bei ihrem letzten Besuch eine besondere Art von Arroganz, die Hinweise darauf gibt, wie die chinesischen Politiker heute die Stellung ihres Landes in der Welt einschätzen. Sie scheinen zu glauben, China sei wieder das "Reich der Mitte", das eine zentrale globale Rolle spielt und die Hochachtung der Welt verdient – ebenso wie die Unterordnung seiner direkten Nachbarn.
Chinas hierarchische Sichtweise der Weltordnung hat tiefe Wurzeln, die Yan Xuetong, vielleicht der führende zeitgenössische strategische Denker des Landes, in seinen Büchern The Transition of World Power (Der Wandel der Weltmacht) und Ancient Chinese Thought, Modern Chinese Power (Alte chinesische Weisheit, moderne chinesische Macht) untersucht. Laut Yan werden die Handlungen Chinas immer als moralisch gerechtfertigt betrachtet, da sie die angemessene "Ordnung" des internationalen Systems widerspiegeln. Jeder, der diese Hierarchie nicht anerkennt – oder, schlimmer noch, direkt herausfordert – hat unrecht.
Diese Einstellung wird auch durch die Aussage Yang Jiechis widergespiegelt, eines ehemaligen chinesischen Außenministers, der heute Mitglied des Staatsrats (des Exekutivorgans der Zentralregierung) ist. 2011 rügte er auf dem ASEAN-Gipfel seine vietnamesischen Gastgeber und andere ASEAN-Mitgliedstaaten dafür, die chinesischen Souveränitätsansprüche im Südchinesischen Meer nicht anzuerkennen, und meinte: "China ist ein großes Land, und andere Länder sind kleine Länder, und das ist einfach eine Tatsache."
In diesem Sinne ist es keine Überraschung, dass die chinesischen Beamten der Königin von Großbritannien nicht mit der zu erwartenden Höflichkeit begegnet sind. So gesehen bekam die Queen genau die Behandlung, die der Herrscherin einer zweitklassigen Staatsmacht gebührt.
Aus dem Englischen von Harald Eckhoff