Patentovaná léčba pro chudé není
CAMBRIDGE: Diskuse o cenách léků a duševního vlastnictví získávají na intenzitě. Mnoho léčiv, která mohou zachránit nebo podstatně prodloužit život, především léky proti chorobě AIDS, je vyráběno pod patenty amerických a evropských farmaceutických společností. Svou cenou, chráněnou patentem, jsou pak tyto medikamenty pro většinu chudých lidí v nejchudších zemích světa zcela nedostupné. A tak zatímco jsou pacienti s AIDS v bohatých zemích udržováni těmito léky při životě, miliony bezejmenných osob v chudých zemích umírají mnohem dříve, než by mohly, zanechávajíce za sebou bídu, sirotky a hospodářskou spoušť.
Typický léčebný režim stojí pacienta s nemocí AIDS v bohatém státě zhruba 10 000 dolarů ročně. Náklady na výrobu těchto léků jsou ovšem podstatně nižší než jejich tržní cena, která činí možná 300 až 500 dolarů ročně za kombinaci tří léků používaných k léčbě AIDS. Někteří kvalitní výrobci generických léčiv, například indická společnost Cipra, přišly v nedávné době s nabídkou těchto léků za cenu jen málo převyšující výrobní náklady. V reakci na tuto nabídku (a negativní publicitu) oznámily tři největší farmaceutické společnosti vlastnící patenty na léky proti AIDS – Merck, Abbott Laboratories a Bristol Myers Squibb –, že hodlají na africký trh dodávat své produkty s "nulovým ziskem", tj. za přibližně pět set dolarů ročně na pacienta.
Tragédie milionů zbídačených lidí umírajících na AIDS na pozadí existujících způsobů léčby této choroby vyvolává řadu zásadních otázek na téma globálních vlastnických práv. Patentová ochrana totiž brání přístupu nejchudších obyvatel světa k základním lékům. Jak ale zkombinovat výhody globálního patentového systému, který financuje další výzkum a garantuje vývoj, se zajištěním toho, že si chudí lidé budou moci dovolit lékařskou péči, kterou zoufale potřebují?
Jedním ze způsobů mohou být různé cenové hladiny léků pro bohaté a chudé země. V bohatých zemích by patentová ochrana měla pokračovat, aby měl farmaceutický průmysl prostředky pro výzkum. To je významné obzvláště v případě AIDS, poněvadž s ohledem na vznik nových, lékům odolných virů a nežádoucí vedlejší účinky dnešních farmaceutik bude lidstvo potřebovat stále nové antiretrovirové látky, bez nichž by léčba přestala být účinná. Farmaceutické podniky tedy musí reinvestovat svůj zisk do oblasti vývoje a výzkumu. Zárukou toho jsou příjmy – příjmy chráněné patenty.
Jenže chudé země – či dárci jednající jménem chudých – nemohou zaplatit tolik, kolik se platí ve vyspělých zemích. Průměrný roční příjem na osobu ve Spojených státech činí 35 000 dolarů; ve větší části Afriky je to méně než 350 dolarů. Chudé země jsou fakticky tak chudé, že si nemohou dovolit léky ani za cenu jejich výrobních nákladů, tj. asi 350 dolarů na osobu, protože i tyto snížené ceny jsou stále vyšší než tamější průměrný roční příjem. Léčbu AIDS pomocí generických léčiv si proto i tak může dovolit jen nemnoho Afričanů.
Jakékoliv schůdné řešení si žádá splnění těchto podmínek:
Subscribe to PS Digital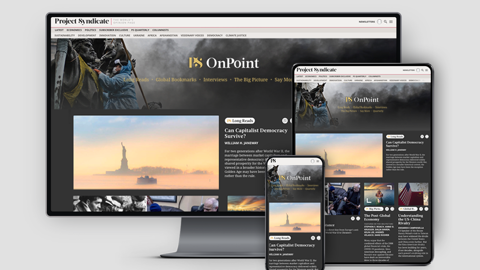 Subscribe to PS Digital
Access every new PS commentary, our entire On Point suite of subscriber-exclusive content – including Longer Reads, Insider Interviews, Big Picture/Big Question, and Say More – and the full PS archive.
- farmaceutické společnosti – ať už držitelé patentů nebo výrobci generických léčiv – musí chudým zemím své produkty nabízet za cenu jen mírně převyšující výrobní náklady;
- ceny farmaceutik v bohatých zemích musí zůstat díky patentové ochraně vysoké, aby se z příjmů mohl financovat výzkum a vývoj;
- bohaté trhy musí být odděleny od chudých tak, aby se levné léky z chudých zemí nepašovaly do zemí bohatých (anebo aby jejich legální dovoz do bohatých zemí byl znemožněn);
- vlády bohatých zemí musí chudým zemím poskytovat pomoc, aby si chudí – kteří jsou chudí natolik, že si nemohou léčbu dovolit ani za snížené ceny – mohli tyto léky dovolit.
Bohaté země by mohly založit jakýsi "fond globálního zdraví", z jehož prostředků by pak méně šťastlivé země mohly pořizovat léčiva a lékařské služby pro boj s vražednými nemocemi, jako je AIDS, tuberkulóza či malárie. Tento fond by zde nebyl jen pro chudé země, ale i pro země se středním národním důchodem, například pro Jihoafrickou republiku, v nichž se nemoci jako AIDS šíří tak bezuzdně, že léky, nutné pro jejich zkrocení, nedokáží tyto země pořídit ani za sníženou cenu.
Ale i voliči v bohatých zemích mají právo požadovat snížení cen léků. Pokud zde politici ustoupí – například tak, že zruší patentovou ochranu, zavedou cenovou regulaci nebo povolí zpětný dovoz léků z chudých zemí –, výzkum nových léků se zastaví. Uživatelé těchto farmaceutik z bohatých zemí se přesto nemusí obávat: rozhodně není důvod domnívat se, že se ceny léků zvýší z důvodu snížení cen v chudých zemích.
V nedávném soudním zápase o léky proti AIDS v Jižní Africe dostaly patenty na frak. Bez nich bych ale do světa nemohl proudit tok nových antiretrovirových produktů pro boj s AIDS, protože by chyběly prostředky pro jejich vývoj. Někteří odpůrci patentů namítají, že pro vývoj a výzkum nových léků stačí vládní dotace. Čas však ukázal, že vládou financovaný výzkum je sice vhodný pro výchozí vědecká zkoumání, ale pro vývoj a zavádění nových substancí je nejpříznivější právě soukromý sektor. Takže ano: reformujme mezinárodní patentový systém, aby i nejchudší spoluobyvatelé naší planety měli přístup k základním lékům; a ne: nezabíjejme rozvracením patentového systému slepici, která snáší zlatá vejce.