Porquê acabar com a crise global dos meios de comunicação?
WASHINGTON, DC – Em praticamente qualquer lugar para onde se olhe hoje em dia, os meios de comunicação social estão em crise. E, infelizmente, embora uma imprensa sólida e livre seja fundamental para uma democracia que funcione bem, os governos democráticos a nível mundial estão a fazer muito pouco para protegê-la.
Em todo o mundo, os meios de comunicação social estão a lutar para adaptar os seus modelos de negócios à era digital, com os jornais locais, em particular, a sucumbir en masse, devido em parte à perda de receitas com a publicidade. Sem publicações locais fidedignas, os leitores tornam-se mais suscetíveis a falsas narrativas e conteúdos sensacionalistas, polémicos ou chamativos (clickbait). À medida que o jornalismo de alta qualidade é marginalizado, os líderes políticos de todo o mundo podem descartar a cobertura pouco lisonjeira como "notícias falsas" e a falta de uma série de factos partilhados desgasta a confiança na democracia e no Estado de direito.
Além disso, da Síria à Eslováquia, os jornalistas estão a ser perseguidos, mantidos reféns, detidos ilegalmente e até assassinados por fazerem o seu trabalho. Seguindo um modelo aperfeiçoado na Hungria, Rússia e Turquia, o modelo dominante de propriedade dos meios de comunicação é agora a "apreensão dos meios de comunicação", em que os líderes políticos e os seus compinchas endinheirados usam os meios de comunicação social para promoverem os seus projetos autoritários e interesses comerciais. Sem meios de comunicação fiáveis a responsabilizar o governo e as empresas, a corrupção floresce. (A esperança de que os vigilantes dos cidadãos que usam o Facebook e o Twitter ficariam inativos ficou categoricamente frustrada).
A frágil reação a esta crise proveniente das democracias do mundo reflete mais uma falta de vontade política do que uma falta de soluções. De facto, apesar da sua extensão e complexidade, a crise nos meios de comunicação social está longe de ser intratável. E por estar a alimentar ameaças crescentes à democracia em todo o mundo, representa um grande desafio estratégico que merece atenção e ação urgentes.
Uma alavanca poderosa para lidar com isso é a política externa e de segurança. Os governos democratas deveriam reconhecer ataques à liberdade de imprensa e aplicar medidas como isolamento diplomático, negação de vistos e sanções diretas para pressionar os autores a cumprir as suas obrigações no âmbito do direito internacional de manter a liberdade de expressão.
A pujança para essa ação já pode estar a ser criada. No passado mês de julho, o Canadá e o Reino Unido lançaram uma iniciativa de liberdade dos meios de comunicação, que apela os países a assinarem um compromisso para tomarem medidas cooperativas quando a liberdade dos meios de comunicação está em risco e para defenderem a causa em todo o mundo. No mês a seguir, França incluiu a questão na agenda da reunião do G7 em Biarritz. Espera-se que isso seja o presságio de um progresso genuíno.
Subscribe now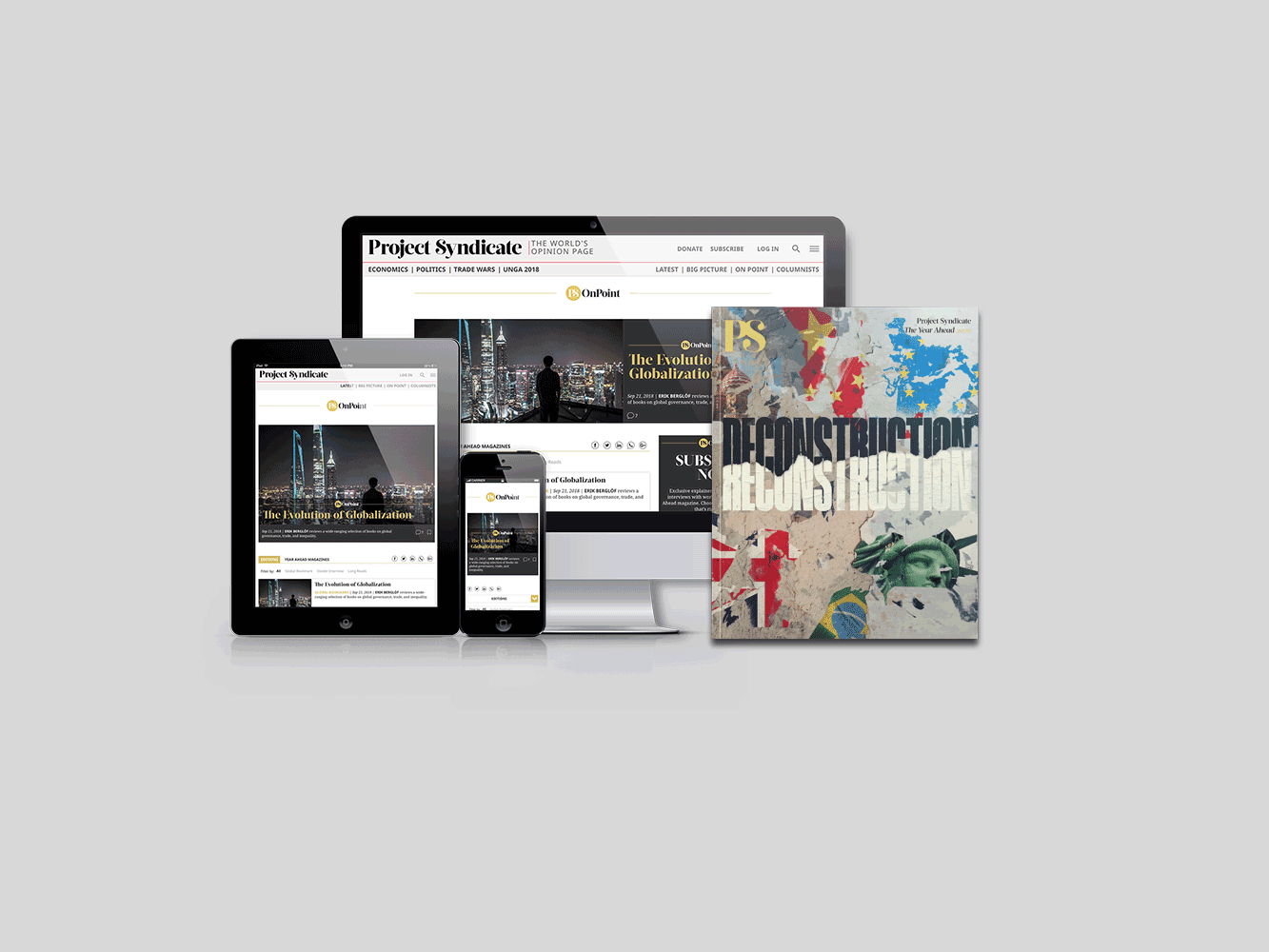 Subscribe now
Subscribe today and get unlimited access to OnPoint, the Big Picture, the PS archive of more than 14,000 commentaries, and our annual magazine, for less than $2 a week.
Uma segunda alavanca para resolver o problema é a assistência oficial ao desenvolvimento (AOD). Em 2018, menos de 0,5% dos 150 mil milhões de dólares que os países mais ricos do mundo gastaram na AOD destinaram-se à liberdade dos meios de comunicação. Essa fatia pode aumentar consideravelmente – digamos, para 1%, tal como um grupo de organizações de apoio aos meios de comunicação tem defendido – sem reduzir significativamente os gastos noutras áreas.
De facto, aumentar a AOD para a assistência aos meios de comunicação pode ajudar a avançar outras metas de desenvolvimento. Uma indústria de meios de comunicação que seja controlada por interesses adquiridos impede a reforma económica, impede o compromisso político e prejudica a coesão social - tudo essencial para o desenvolvimento inclusivo e sustentável. Para os países que lutam para construir ou manter um sistema democrático de governação, uma imprensa sólida e livre é indispensável.
O Sudão enfrenta agora precisamente esses desafios, enquanto tenta construir uma democracia após a ditadura de 30 anos de Omar al-Bashir. Durante essas inquietantes transições políticas, as organizações de meios de comunicação recentemente libertadas geralmente apoiam um partido ou facção em particular, reforçando fissuras profundas e paralisantes. Num país onde a discriminação étnica, cultural e religiosa alimentou guerras civis violentas, os riscos não deveriam ser subestimados.
No entanto, até agora, a comunidade internacional fez muito pouco para ajudar os esforços de reforma e desenvolvimento dos meios de comunicação do Sudão. Tal como o primeiro-ministro sudanês Abdalla Hamdok argumentou na Assembleia Geral das Nações Unidas em setembro, os doadores têm de "rever as suas prioridades" e apoiar as reformas dos meios de comunicação em países como o dele. Estes esforços – juntamente com a construção de um poder judiciário independente, revertendo o declínio da economia e abordando os crimes do regime de Bashir – são essenciais para uma transição bem-sucedida, segundo as suas palavras.
E em relação ao assassinato de jornalistas? "O novo Sudão não irá permiti-lo mais", declarou Hamdok.
Entre as novas prioridades dos doadores, no Sudão e noutros lugares, deve estar a de ajudar a resolver as fraquezas da governação – económica, política e institucional – que deixam os meios de comunicação vulneráveis. Isso significa ajudar os governos a reformar ou fortalecer as leis da comunicação social, criar instituições credíveis e garantir apoio político à governação democrática dos meios de comunicação. As instituições de desenvolvimento como o Banco Mundial e o Programa das Nações Unidas para o Desenvolvimento podem ajudar nesta situação.
As organizações profissionais de desenvolvimento dos meios de comunicação também têm um papel a desempenhar – por exemplo, ajudando as agências locais a fortalecer a gestão da sala de redação e garantir altos padrões jornalísticos. Felizmente, muitas organizações altamente competentes, que operam a nível nacional e internacional, estão prontas para colaborar.
Os governos doadores devem facilitar essas colaborações, usando inclusive a respetiva influência para desencorajar os beneficiários da ajuda de interferirem no trabalho de desenvolvimento dos meios de comunicação. Com investimentos adicionais, eles também poderiam garantir que o trabalho das organizações de desenvolvimento da comunicação social – como o European Journalism Center na Holanda ou a Deutsche Welle Akademie na Alemanha – complementa a agenda de desenvolvimento mais ampla.
Após a Segunda Guerra Mundial, as democracias do mundo uniram-se para criar uma estrutura institucional que sustentaria a paz e a estabilidade global durante as décadas que se seguiriam. Para enfrentar a atual crise dos meios de comunicação, é necessário um esforço semelhante, com governos, organizações de meios de comunicação e cidadãos a trabalharem juntos para fortalecerem um elemento essencial da democracia e do progresso humano.