Mettons fin à la crise mondiale de la presse !
WASHINGTON – Presque partout la presse est en crise. Et malheureusement, alors qu'une presse libre florissante est fondamentale pour le bon fonctionnement d'une démocratie, les pays démocratique ne font pas grand chose pour y remédier.
Partout dans le monde les médias se débattent pour s'adapter à l'ère numérique. Ainsi, du fait de la baisse des revenus tirés de la publicité, les médias locaux sont presque tous en difficulté. En l'absence de journaux locaux auxquels ils peuvent accorder leur confiance, les lecteurs croient plus facilement aux fausses nouvelles ou sont facilement attirés par le sensationnalisme destiné à les faire cliquer sur leur écran. Le journalisme de qualité étant marginalisé, la plupart des dirigeants politiques dans le monde qualifient de "fake news" les informations et les articles qui leur déplaisent, tandis que l'absence de reconnaissance commune d'un socle de faits érode la confiance dans le fonctionnement démocratique et dans l'état de droit.
Par ailleurs, de la Syrie à la Slovaquie, les journalistes sont menacés, persécutés, pris en otage, détenus arbitrairement et parfois tués simplement parce qu'ils font leur métier. A l'image de ce qui se fait en Hongrie, en Russie et en Turquie, par l'intermédiaire de leurs riches propriétaires, les dirigeants politiques et leurs puissants affidés utilisent de plus en plus fréquemment les médias au profit de leurs objectifs autoritaires ou de leur intérêt personnel. En l'absence d'une presse libre qui scrute ce que font l'Etat et les milieux d'affaires, la corruption prospère. L'espoir que des lanceurs d'alerte sur Facebook ou Twitter reprennent le flambeau s'est révélé illusoire.
Le peu de réactions des démocraties traduit davantage le manque de volonté politique que l'absence de solutions. Malgré toute son étendue et sa complexité, la crise des médias est loin d'être insoluble. Menaçant de plus en plus la démocratie, cette crise constitue un défi stratégique majeur auquel il faut répondre de toute urgence.
La politique étrangère et de sécurité pourrait être un moyen efficace pour relever ce défi. Les pays démocratiques devraient reconnaître que la liberté de la presse est en danger et inciter les responsables des atteintes à la liberté de la presse à remplir leurs obligations dans le cadre du droit international - ce qui inclut la liberté d'expression. Pour cela ils pourraient s'appuyer par exemple sur l'isolement diplomatique, le refus de la délivrance de visas ou des sanctions directes
Le défi que constitue la survie d'une presse libre pourrait être bientôt relevé. En juillet dernier, le Canada et le Royaume-Uni ont lancé une initiative en faveur de la liberté de la presse. Elle comporte un appel à signer un engagement à participer à une action commune lorsque la liberté de la presse est menacée et à la défendre partout dans le monde. Et en août la France a ajouté ce sujet au programme du sommet du G7 qui s'est tenu à Biarritz. Espérons que cela annonce un véritable progrès.
Subscribe now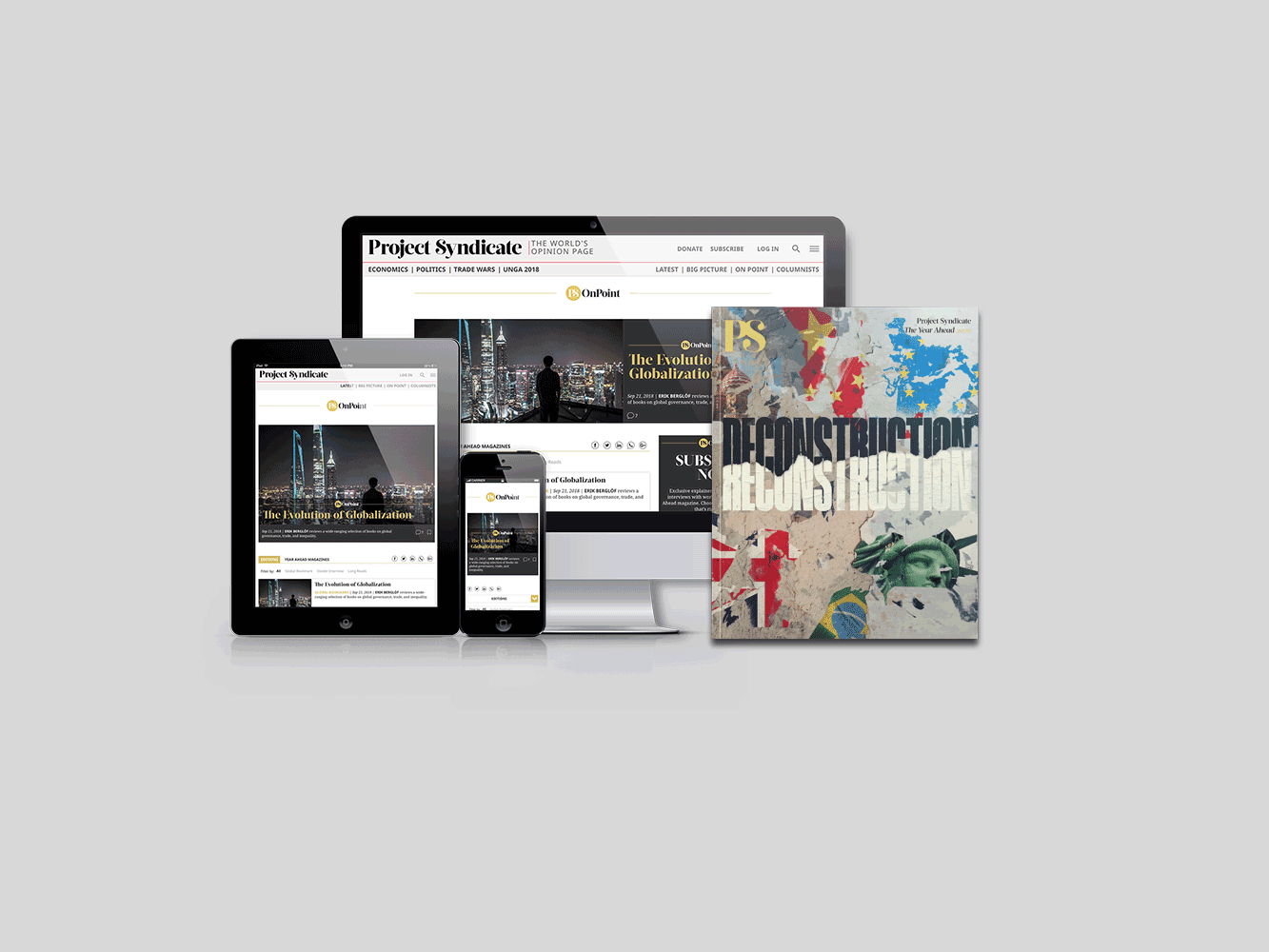 Subscribe now
Subscribe today and get unlimited access to OnPoint, the Big Picture, the PS archive of more than 14,000 commentaries, and our annual magazine, for less than $2 a week.
L'aide au développement constitue un autre outil qui pourrait être utilisé en faveur de la liberté de la presse. Entre 2018, les pays développés n'ont accordé à la défense d'une presse libre que 0,5% des 150 milliards de dollars qu'ils consacrent à la coopération. Cette part mériterait d'être augmentée de manière significative (elle pourrait passer à 1%, ainsi que le demande un ensemble d'organisations qui soutiennent les médias), sans guère réduire les sommes allouées à d'autres secteurs.
Accroître la part de l'aide au développement consacrée aux médias permettrait aussi des progrès dans d'autres domaines. La mainmise des intérêts particuliers sur les médias freine les réformes économiques, s'oppose aux compromis politiques et mine la cohésion sociale – des éléments essentiels à un développement durable et inclusif. Une presse libre est essentielle à la construction ou au maintien d'une gouvernance démocratique.
C'est exactement le problème auquel est confronté aujourd'hui le Soudan qui cherche à construire une démocratie après 30 ans de dictature d'Omar Al-Bachir. Lors d'une transition politique difficile, les médias nouvellement libres ont tendance à s'aligner sur une faction ou un parti politique donné, ce qui renforce des clivages paralysants. Dans un pays où les discriminations ethniques, culturelles et religieuses alimentent des guerres civiles sanguinaires, il ne faut pas sous-estimer les risques.
Néanmoins jusqu'à présent la communauté internationale n'a presque rien fait pour soutenir le développement des médias soudanais et les tentatives de réformes. Ainsi que l'a déclaré le Premier ministre soudanais Abdalla Hamdock lors de l'Assemblée générale de l'ONU en septembre, dans des pays comme le sien, les donateurs doivent "réviser leurs priorités" et soutenir la réforme des médias. Il a ajouté que la réforme de la presse, au même titre que la construction d'une justice indépendante, la remise en route de l'économie et la prise en compte des crimes du régime de Bachir, est cruciale pour que la transition réussisse.
Quant aux assassinats de journalistes, il a affirmé que le nouveau Soudan ne les tolérera plus.
Au Soudan et ailleurs, l'une des nouvelles priorités des donateurs devrait être le soutien à l'amélioration de la gouvernance économique, politique et institutionnelle dont la faiblesse entraîne la vulnérabilité des médias. Cela suppose d'aider les Etats à réformer ou à renforcer le droit de la presse, à construire des institutions crédibles et à veiller au soutien politique d'une gouvernance démocratique des médias. Les institutions qui s'occupent de développement, comme la Banque mondiale et le Programme des Nations unies pour le développement, pourraient y contribuer.
Les organisations spécialisées dans le développement des médias ont aussi un rôle à jouer, par exemple en intervenant pour améliorer la gestion des salles de rédaction et en veillant à la qualité des normes qu'elles appliquent. Heureusement, beaucoup d'organisations très compétentes, actives au niveau national ou international, sont prêtes à s'investir dans cette tâche.
Les pays donateurs doivent aussi utiliser leur influence pour dissuader les bénéficiaires de l'aide d'interférer avec le travail des médias. Avec un investissement supplémentaire, ils pourraient inviter les organisations d'aide au développement des médias comme le European Journalism Center en Hollande ou la Deutsche Welle Akademie en Allemagne à participer à leur programme de développement.
Après la Deuxième Guerre mondiale, les démocraties ont coopéré pour établir un cadre institutionnel destiné à sous-tendre la paix et la stabilité dans les décennies qui allaient suivre. Aujourd'hui, face à la crise de la presse, il faudrait entreprendre quelque chose de semblable. Les Etats, les médias et les citoyens devraient coopérer pour fortifier un élément essentiel de la démocratie et du progrès humain.
Traduit de l'anglais par Patrice Horovitz