Proč ukončit globální mediální krizi?
WASHINGTON, DC – Téměř kamkoli se dnes člověk podívá, zpravodajská média jsou v krizi. A přestože má robustní svobodný tisk pro dobře fungující demokracii zásadní význam, demokratické vlády světa dělají na jeho ochranu příliš málo.
Mediální vydavatelství na celém světě horkotěžko přizpůsobují své podnikatelské modely digitálnímu věku a především místní noviny masově krachují, zčásti v důsledku ztráty příjmů z reklamy. Bez prověřených místních vydavatelů čtenáři snadněji podléhají falešným zprávám a senzacechtivým návnadám. Kvalitní žurnalistika se dostává na okraj, a tak političtí lídři všude na světě mohou nelichotivé zprávy odbýt jako "fake news" a chybějící sdílený soubor faktů narušuje důvěru v demokracii a právní řád.
Od Sýrie po Slovensko jsou nadto novináři kvůli výkonu svého povolání pronásledováni, drženi jako rukojmí, protiprávně zadržováni, a dokonce vražděni. Dominantním modelem vlastnictví médií, opírajícím se o vzor vycizelovaný v Maďarsku, Rusku a Turecku, je dnes "uchvácení médií," kdy političtí vůdci a jejich movití spojenci využívají zpravodajská média k prosazování svých autoritářských úmyslů a podnikatelských zájmů. Bez věrohodných médií, která vedou vládu a byznys k zodpovědnosti, kvete korupce. (Naděje, že uvolněný prostor zaplní hlídací psi občanské společnosti využívající Facebook a Twitter, už se jednoznačně ukázala jako marná.)
Chabá reakce světových demokracií na tuto krizi je spíše odrazem nedostatku politické vůle než chybějících řešení. Krize ve zpravodajských médiích skutečně není, vzdor jejímu rozsahu a složitosti, ani zdaleka bezvýchodná. A protože vyvolává sílící hrozby pro demokracii na celém světě, představuje zásadní strategickou výzvu, která zasluhuje naléhavou pozornost a aktivitu.
Jednou účinnou pákou, jíž lze tuto krizi řešit, je zahraniční a bezpečnostní politika. Demokratické vlády by měly vzít útoky proti svobodě tisku na vědomí a využít opatření, jako jsou diplomatická izolace, upření víz a přímé sankce, aby na pachatele vyvinuly tlak s cílem přinutit je k dodržování povinností plynoucích z mezinárodního práva v oblasti dodržování svobody projevu.
Energie pro takovou aktivitu už se možná shromažďuje. Kanada a Spojené království v červenci zahájily iniciativu na podporu svobody médií, která vyzývá země k podpisu závazku, že budou v případě ohrožení svobody médií koordinovaně jednat a že budou tento cíl prosazovat všude na světě. Měsíc nato Francie zařadila toto téma na program jednání schůzky G7 v Biarritzu. Člověk doufá, že to předznamenává opravdový pokrok.
Subscribe now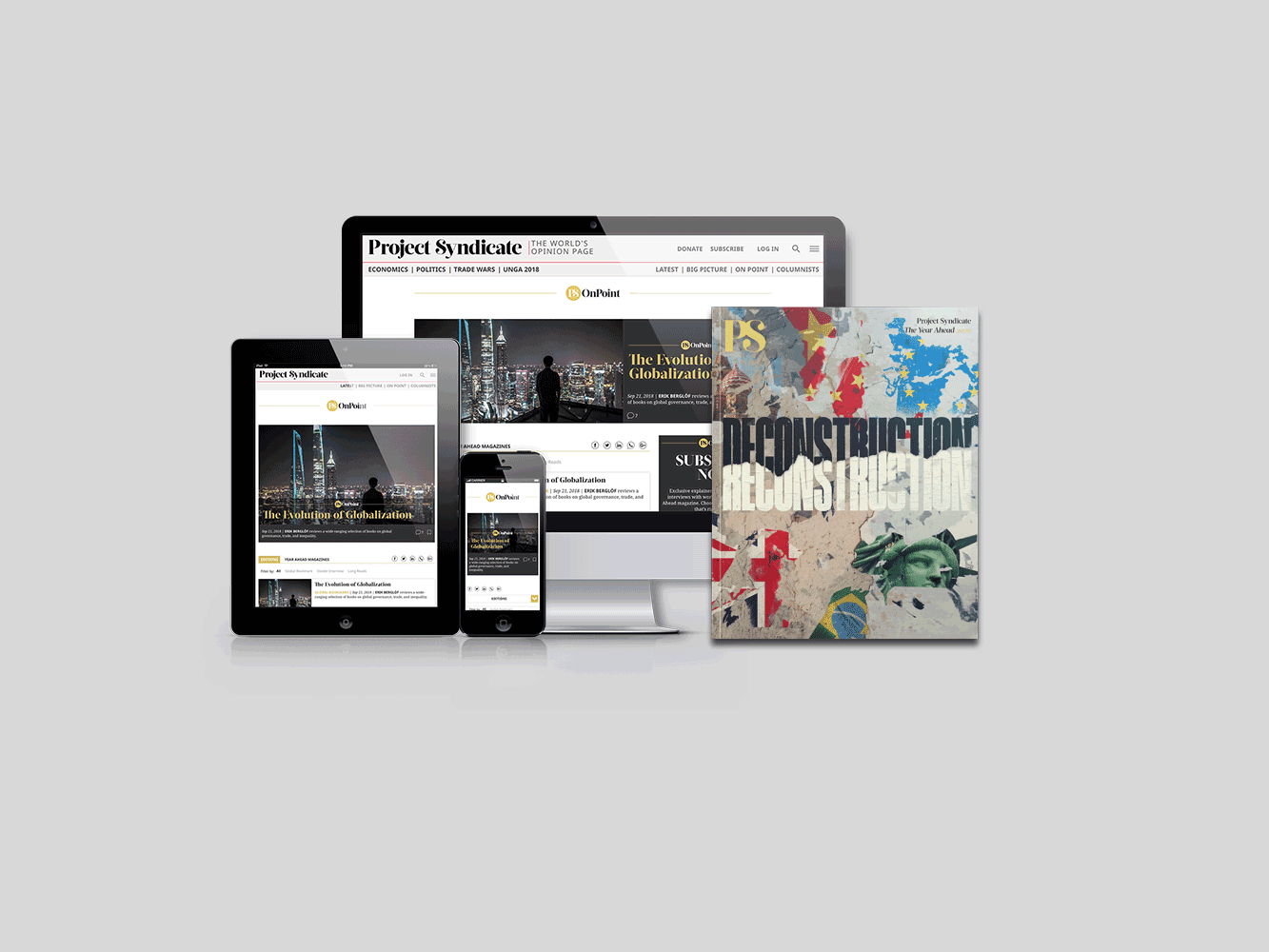 Subscribe now
Subscribe today and get unlimited access to OnPoint, the Big Picture, the PS archive of more than 14,000 commentaries, and our annual magazine, for less than $2 a week.
Druhou pákou, s jejíž pomocí lze problém řešit, je oficiální rozvojová pomoc (ORP). V roce 2018 šlo na řešení svobody médií méně než 0,5 % ze 150 miliard dolarů, jež nejbohatší země světa vynaložily na ORP. Tento podíl by bylo možné smysluplně zvýšit (řekněme na 1 %, jak doporučila skupina organizací podporujících média), aniž by bylo nutné výrazně seškrtávat výdaje v ostatních oblastech.
Zvýšení ORP na pomoc médiím by ostatně mohlo pomoci s naplňováním dalších rozvojových cílů. Mediální odvětví podchycené skrytými zájmy brzdí hospodářské reformy, brání politickým kompromisům a podrývá sociální soudržnost – pro udržitelný a inkluzivní rozvoj je to vše přitom podstatné. Pro země usilující o vytvoření a uchování demokratického systému vlády je robustní svobodný tisk nepostradatelný.
Těmto výzvám v současnosti čelí Súdán, který se po 30 letech diktatury Umara al-Bašíra pokouší vybudovat demokracii. Během takto náročných politických transformací se nově svobodné mediální organizace často sbližují s konkrétní stranou či frakcí, čímž upevňují hluboké a ochromující rozkoly. V zemi, kde etnická, kulturní a náboženská diskriminace vyvolávala brutální občanské války, by se rizika neměla podceňovat.
Přesto zatím mezinárodní společenství udělalo velice málo pro to, aby v Súdánu pomohlo rozvoji médií a reformním snahám. Jak na zářijovém Valném shromáždění OSN prohlásil súdánský premiér Abdalláh Hamduk, dárci musí "revidovat své priority" a v zemích, jako je ta jeho, podpořit mediální reformy. Pro úspěšnou transformaci mají tyto snahy – společně s budováním nezávislého soudnictví, zvrácením hospodářského úpadku a vypořádáním se se zločiny Bašírova režimu – zásadní význam, uvedl.
A co zabíjení novinářů? "Nový Súdán už jej nedovolí," prohlásil Hamduk.
Mezi nové priority dárců by v Súdánu i jinde měla patřit pomoc s řešením slabých míst ve správě státu – ekonomických, politických a institucionálních –, která způsobují zranitelnost médií. Znamená to pomoci vládám reformovat nebo posílit mediální zákony, budovat věrohodné instituce a zajistit politickou podporu pro demokratickou správu médií. Pomoci tady mohou rozvojové instituce jako Světová banka a Rozvojový program OSN.
Svou úlohu mají také profesní organizace pro rozvoj médií – mohou například pomoci místním vydavatelům posílit řízení redakcí a zajistit vysoké žurnalistické standardy. Připraveno přispět je naštěstí mnoho velice schopných organizací, působících na národní a mezinárodní úrovni.
Dárcovské vlády by takovou pomoc měly usnadňovat, mimo jiné využitím svého vlivu k tomu, aby příjemce pomoci odradily od zásahů do práce na rozvoji médií. S dodatečnými investicemi by také mohly zajistit, aby práce organizací zaměřených na rozvoj médií – například Evropského centra žurnalistiky se sídlem v Nizozemsku nebo německé Deutsche Welle Akademie – doplňovala obecnější rozvojovou agendu.
Po druhé světové válce se demokracie světa daly dohromady, aby vytvořily institucionální rámec, který se pro nadcházející dekády stal základem globálního míru a stability. K vyřešení současné krize médií je zapotřebí podobného úsilí, kdy vlády, mediální organizace a občané budou spolupracovat s cílem zpevnit základní stavební kámen demokracie a lidského pokroku.
Z angličtiny přeložil David Daduč