Waarom er een einde moet komen aan de mondiale mediacrisis
WASHINGTON, DC – Vrijwel overal waar je tegenwoordig om je heen kijkt verkeren de nieuwsmedia in crisis. En helaas doen de democratische regeringen van deze wereld ondanks dat een robuuste vrije pers een van de fundamenten van een goed functionerende democratie is te weinig om deze te beschermen.
Mediakanalen wereldwijd worstelen ermee om hun verdienmodellen aan het digitale tijdperk aan te passen, waarbij vooral lokale kranten en massehet loodje leggen, gedeeltelijk door verlies aan advertentie-inkomsten. Zonder vertrouwde lokale uitgaven wordt de lezer vatbaarder voor valse verhalen en sensationele clickbait. Omdat hoogkwalitatieve journalistiek wordt gemarginaliseerd zijn politieke leiders over de hele wereld in de gelegenheid om onflatteuze berichtgeving af te doen als 'fake news', en het gebrek aan gezamenlijke waarheden erodeert het vertrouwen in de democratie en de rechtsstaat.
Bovendien worden journalisten van Syrië tot Slowakije lastiggevallen, gegijzeld, onrechtmatig gevangengenomen, en zelfs vermoord alleen maar omdat ze hun werk doen. Naar een model dat werd geperfectioneerd in Hongarije, Rusland en Turkije is de dominante vorm van mediabezit nu 'mediakaping' geworden, waarbij politieke leiders en hun rijke stromannen de nieuwsmedia gebruiken om hun autoritaire plannen en zakenbelangen te bevorderen. Zonder een betrouwbare media die de regering en het zakenleven ter verantwoording roepen bloeit corruptie. (De hoop dat burgerwaakhonden deze lacune met gebruik van Facebook en Twitter zouden opvullen is categorisch de bodem ingeslagen.)
De slappe reactie op deze crisis door democratieën wereldwijd weerspiegelt meer een gebrek aan politieke wil dan een gebrek aan oplossingen. Het is zelfs een feit dat de crisis in de nieuwsmedia ondanks zijn reikwijdte en complexiteit verre van onoplosbaar is. En omdat deze een groeiende dreiging vormt voor democratieën overal ter wereld is dit een enorme strategische uitdaging die om urgente aandacht en actie vraagt.
Een krachtig middel om deze crisis tegemoet te treden is het buitenlands en veiligheidsbeleid. Democratische overheden moeten aanvallen op de persvrijheid herkennen en maatregelen inzetten zoals diplomatieke isolatie, weigering van visa, en directe sancties om daders onder druk te zetten om aan hun verplichtingen onder het internationale recht te voldoen om de vrijheid van meningsuiting in ere te houden.
Het momentum voor dit soort actie is wellicht al groeiende. Afgelopen juli lanceerden Canada en het Verenigd Koninkrijk een initiatief voor persvrijheid dat een beroep doet op landen om een belofte te ondertekenen om coöperatieve actie te ondernemen wanneer de persvrijheid in het geding is en om deze zaak over de hele wereld uit te dragen. De maand daarop zette Frankrijk de kwestie op de agenda tijdens de G7-top in Biarritz. Laten we hopen dat dit een aankondiging van daadwerkelijke vooruitgang is.
Subscribe now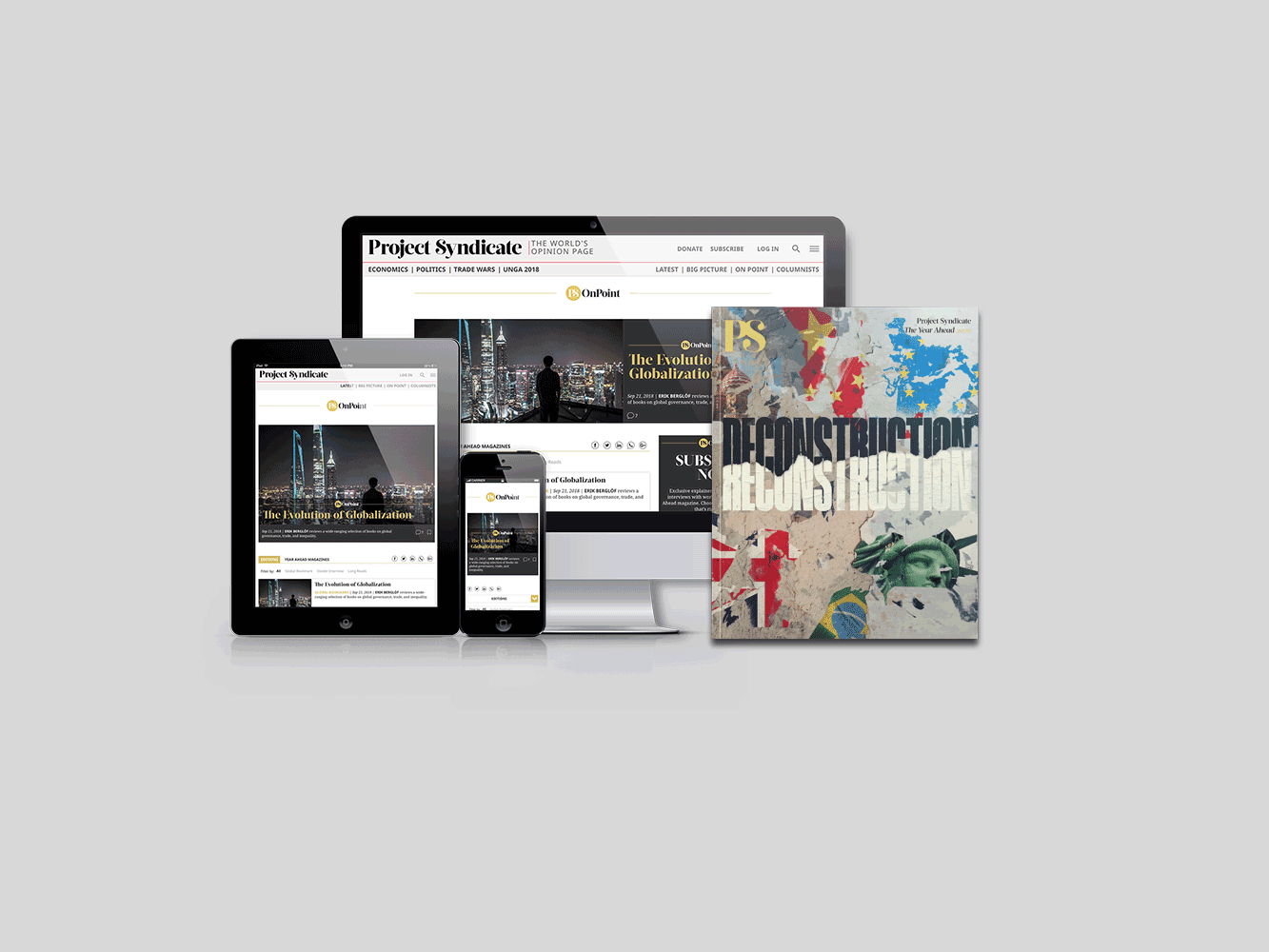 Subscribe now
Subscribe today and get unlimited access to OnPoint, the Big Picture, the PS archive of more than 14,000 commentaries, and our annual magazine, for less than $2 a week.
Een tweede middel om het probleem aan te pakken is officiële ontwikkelingshulp.  In 2018 werd minder dan 0,5% van de 150 miljard dollar die 's werelds rijkste landen aan ontwikkelingshulp uitgaven besteed aan persvrijheid. Dit deel zou significant hoger kunnen – naar bijvoorbeeld 1% zoals een groep organisaties voor mediasteun betoogt – zonder enorm in uitgaven op andere gebieden te hoeven snoeien.
Het verhogen van de ontwikkelingshulp voor mediaondersteuning zou zelfs ook andere ontwikkelingsdoelen kunnen bevorderen. Een mediasector die is gekaapt door gevestigde belangen belemmert economische hervorming, sluit politieke compromissen van te voren uit, en ondermijnt de sociale cohesie; allemaal essentieel voor een duurzame, inclusieve ontwikkeling. Voor landen die worstelen om een democratisch bestuurssysteem op te bouwen of in stand te houden is een robuuste vrije pers onmisbaar.
Sudan is zo een land dat met precies deze uitdagingen te maken heeft terwijl het een democratie probeert op te bouwen na dertig jaar dictatuur onder Omar al-Bashir. Tijdens dit soort precaire politieke transities verbinden nieuw vrijgemaakte mediaorganisaties zich vaak aan een bepaalde partij of factie, waarmee diepe en verlammende schisma's vergroot worden. In een land waar etnische culturele en religieuze discriminatie gruwelijke burgeroorlogen heeft gevoed mogen de risico's hiervan niet onderschat worden.
Toch heeft de internationale gemeenschap tot nu toe veel te weinig gedaan om de mediaontwikkeling en hervormingspogingen van Sudan te ondersteunen. Zoals de Sudanese premier Abdalla Hamdok bij de Algemene Vergadering van de Verenigde Naties van september betoogde moeten donoren hun 'prioriteiten herzien' en mediahervorming in dit soort landen ondersteunen. Deze inspanningen – samen met het opbouwen van een onafhankelijke rechterlijke macht, de teruggang van de economie een halt toe roepen, en afrekenen met de misdaden van het regime van Bashir – zijn cruciaal voor een succesvolle transitie, zo stelde hij.
En het vermoorden van journalisten dan? 'Het nieuwe Sudan zal dit niet langer toestaan,' zo verklaarde Hamdok.
Een van de nieuwe prioriteiten van donoren in Sudan en elders zou hulp moeten zijn om zwakheden binnen het bestuur – economisch, politiek, en institutioneel – aan te pakken die de media kwetsbaar laten. Dat betekent het helpen van regeringen bij het hervormen of versterken van mediawetten, het opbouwen van geloofwaardige instituties, en het veiligstellen van politieke steun voor democratisch mediatoezicht. Ontwikkelingsorganisaties zoals de Wereldbank en het Ontwikkelingsprogramma van de Verenigde Naties kunnen hierbij helpen.
Professionele organisaties voor mediaontwikkeling hebben hier ook een rol te spelen – zoals bijvoorbeeld door lokale kanalen te helpen het redactiemanagement te verbeteren en hoge journalistieke normen te garanderen. Gelukkig staan er op nationaal en internationaal niveau veel zeer competente organisaties klaar om hierin bij te dragen.
Donor-regeringen moeten deze bijdragen faciliteren, inclusief door hun invloed te gebruiken om ontvangers van hulp te ontmoedigen zich te bemoeien met de ontwikkeling van de media. Met extra investeringen kunnen we ook garanderen dat het werk van organisaties voor mediaontwikkeling – zoals het Centrum Europese Journalistiek in Nederland of de Deutsche Welle Akademie in Duitsland –de bredere ontwikkelingsagenda complementeert.
Na de Tweede Wereldoorlog kwamen de democratieën op aarde bijeen om een institutioneel kader te scheppen dat wereldvrede en stabiliteit voor de komende decennia zou ondersteunen. Om de huidige mediacrisis het hoofd te bieden is eenzelfde inspanning nodig, waarbij overheden, mediaorganisaties, en burgers samenwerken om deze essentiële bouwsteen van de democratie en menselijke vooruitgang te verstevigen.
Vertaling Melle Trap