Hay que poner fin a la crisis global de medios
WASHINGTON, DC – Casi en todas partes, hoy el periodismo está en crisis. Y por desgracia, pese al papel fundamental de una prensa libre para el buen funcionamiento de la democracia, los gobiernos democráticos están haciendo muy poco por protegerla.
En todo el mundo, los medios tienen dificultades para adaptar sus modelos de negocios a la era digital; en particular, los periódicos locales están cayendo uno tras otro, lo que se debe en parte a la pérdida de ingresos publicitarios. Pero la falta de publicaciones locales de confianza deja a los lectores más vulnerables a narrativas falsas y titulares "cazaclic" sensacionalistas. La marginalización del periodismo de calidad permite a líderes políticos en todo el mundo desestimar cualquier cobertura desfavorable tildándola de "noticias falsas", y la falta de un conjunto compartido de hechos erosiona la confianza en la democracia y en el Estado de derecho.
Además, de Siria a Eslovaquia, los periodistas son víctimas de hostigamiento, secuestro, detención ilegal e incluso asesinato por hacer su trabajo. Siguiendo un ejemplo perfeccionado en Hungría, Rusia y Turquía, el modelo dominante de propiedad de los medios ha pasado a ser la "captura de medios", por la cual líderes políticos y sus secuaces ricos usan los medios noticiosos para promover sus propios planes autoritarios e intereses económicos. Sin medios confiables que obliguen a los gobiernos y a las empresas a rendir cuentas, florece la corrupción. (La esperanza de que ocuparan su lugar los ciudadanos usando Facebook y Twitter ha sido categóricamente refutada.)
La endeble respuesta a esta crisis por parte de las democracias del mundo refleja más una falta de voluntad política que de soluciones. De hecho, pese a su alcance y complejidad, la crisis de los medios dista de ser intratable. Y puesto que está impulsando amenazas crecientes a la democracia en todo el mundo, es un importante desafío estratégico que merece atención y acción en forma urgente.
Un poderoso instrumento para encarar el tema es la política exterior y de seguridad. Los gobiernos democráticos deben reconocer los ataques a la libertad de prensa y usar medidas como el aislamiento diplomático, la negación de visados y las sanciones directas para presionar a los perpetradores de esos actos a que cumplan sus obligaciones conforme al derecho internacional y respeten la libertad de expresión.
Parece haber ya una tendencia en tal sentido. En julio, Canadá y el Reino Unido lanzaron una iniciativa por la que convocan a la comunidad internacional a comprometerse a tomar medidas conjuntas cuando la libertad de prensa esté en riesgo y defender la causa en todo el mundo. Al mes siguiente, Francia incluyó el tema en la agenda de la reunión del G7 en Biarritz. Ojalá esto sea preanuncio de avances genuinos.
Subscribe now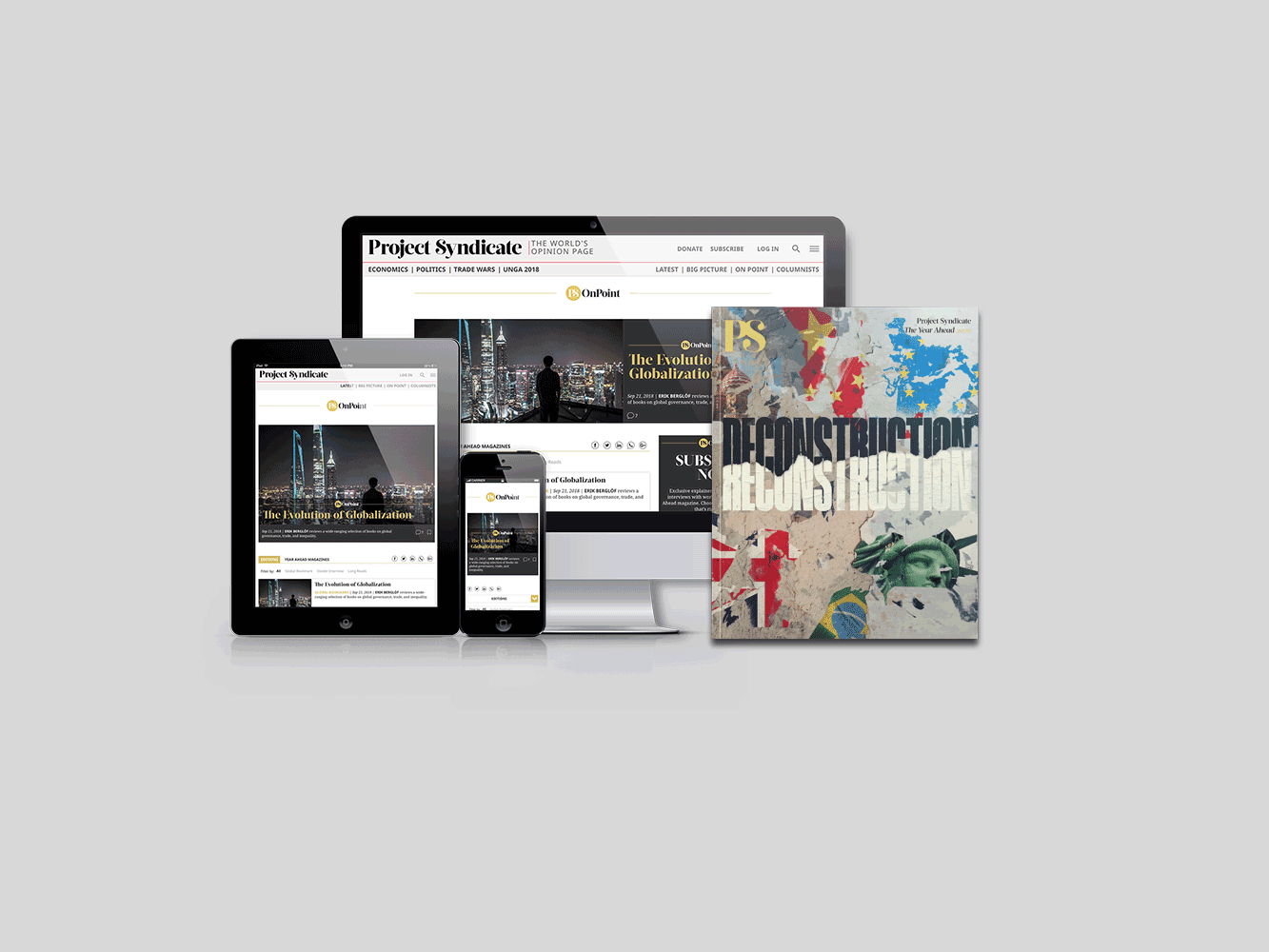 Subscribe now
Subscribe today and get unlimited access to OnPoint, the Big Picture, the PS archive of more than 14,000 commentaries, and our annual magazine, for less than $2 a week.
Un segundo instrumento para encarar el problema son las ayudas oficiales al desarrollo (AOD). En 2018, menos del 0,5% de los 150 000 millones de dólares que los países más ricos del mundo destinaron a AOD se usó para la libertad de prensa. Es posible un aumento sustancial de esa proporción (por ejemplo, al 1%, como promueve un grupo de organizaciones de apoyo a los medios) sin reducir significativamente el gasto en otras áreas.
De hecho, aumentar la AOD destinada a apoyo a los medios puede ayudar a alcanzar otros objetivos de desarrollo. Una industria de medios capturada por intereses arraigados es un obstáculo a la reforma económica, impide la búsqueda de acuerdos políticos y debilita la cohesión social, elementos esenciales para un desarrollo sostenible e inclusivo. Para países que luchan por crear o mantener un sistema democrático de gobernanza, la prensa libre es indispensable.
Sudán enfrenta ahora mismo esos desafíos en su intento de crear una democracia después de los treinta años de dictadura de Omar al-Bashir. Durante transiciones políticas tan complicadas, los medios recién liberados suelen alinearse con un partido o una facción particulares, lo que refuerza profundas y paralizantes fisuras. En un país donde la discriminación étnica, cultural y religiosa ha alentado guerras civiles brutales, no hay que subestimar los riesgos.
Pero hasta ahora, la comunidad internacional hizo muy poco por colaborar con el desarrollo de los medios y las iniciativas de reforma en Sudán. Como sostuvo el primer ministro sudanés Abdalla Hamdok en la Asamblea General de Naciones Unidas en septiembre, los donantes deben "revisar sus prioridades" y apoyar la reforma de los medios en países como el suyo. Señaló que estos esfuerzos son cruciales para una transición exitosa (junto con crear un sistema judicial independiente, revertir la decadencia económica y resolver los crímenes del régimen de Bashir).
¿Y el asesinato de periodistas? Hamdok declaró: "El nuevo Sudán ya no permitirá que suceda".
Las prioridades de los donantes, en Sudán y en otros países, deben incluir brindar ayuda para resolver las falencias de gobernanza (económicas, políticas e institucionales) que vuelven a los medios vulnerables. Eso implica ayudar a los gobiernos a reformar o reforzar la legislación de medios, crear instituciones creíbles y generar apoyo político a la gobernanza democrática de los medios. Instituciones de ayuda al desarrollo como el Banco Mundial y el Programa de las Naciones Unidas para el Desarrollo pueden colaborar en esta clase de iniciativas.
Las organizaciones profesionales dedicadas a promover el desarrollo de los medios también tienen una función que cumplir, por ejemplo, en lo referido a ayudar a los medios locales a mejorar la gestión de las redacciones y adherir a altos estándares periodísticos. Felizmente, hay muchas organizaciones muy competentes, en los niveles nacional e internacional, listas para hacer su contribución.
Los gobiernos donantes deben facilitar esta contribución, lo que incluye usar su influencia para evitar que los receptores de las ayudas interfieran en la labor de organizaciones de esa naturaleza (por ejemplo el European Journalism Centre en Países Bajos o la Deutsche Welle Akademie en Alemania) y aportar inversión adicional para que dicha labor complemente la agenda de desarrollo general.
Después de la Segunda Guerra Mundial, las democracias del mundo se reunieron para crear un marco institucional que sirviera de sostén a la paz y estabilidad global por las décadas siguientes. Para encarar la actual crisis de los medios, se necesita un esfuerzo similar, con la participación conjunta de los gobiernos, las organizaciones de medios y los ciudadanos, unidos en pos de fortalecer un elemento esencial de la democracia y del progreso humano.
Traducción: Esteban Flamini