Rok úspěchů v globálním zdraví
BANGKOK – V oblasti lidského rozvoje byl právě uběhlý rok lepší, než mnoho lidí předpovídalo. Dekádu poté, co začala Velká recese, pokračovalo v roce 2017 ekonomické zotavování a byl učiněn pokrok v tématech, jako je chudoba, vzdělání a globální oteplování.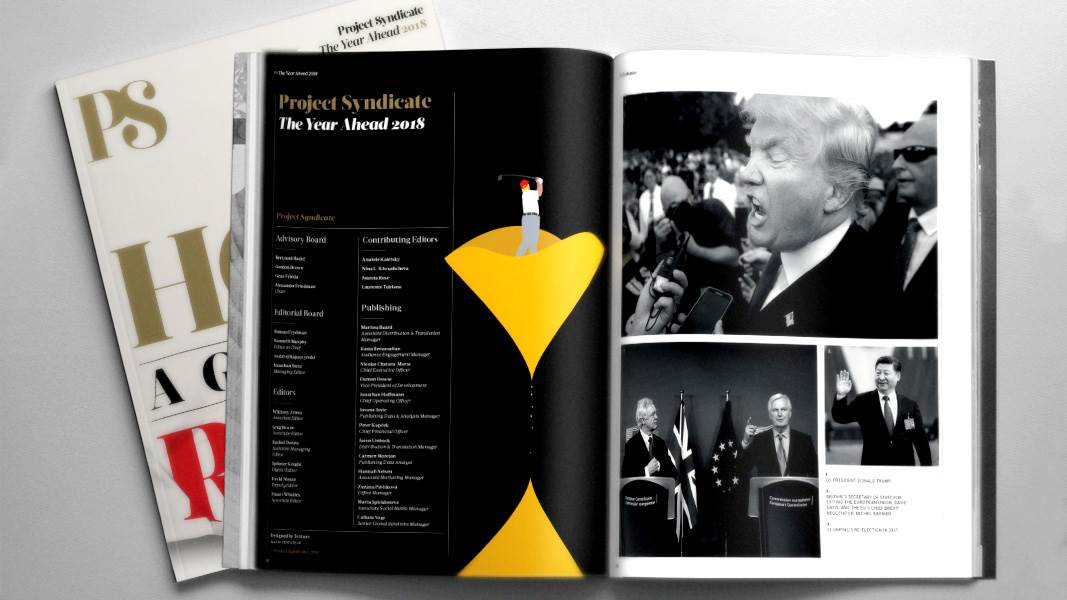 The Year Ahead 2018
The world's leading thinkers and policymakers examine what's come apart in the past year, and anticipate what will define the year ahead.
Ty možná nejpodstatnější pokroky za posledních 12 měsíců však zřejmě proběhly v globálním zdraví. Napočítal jsem 18 unikátních úspěchů roku 2017, z nichž mnoho pomůže vytvořit základy pro pokroky následujících let.
První významný úspěch se objevil počátkem roku, kdy bylo dosaženo zápisu do Guinessovy knihy rekordů v největším počtu darů léků během 24 hodin. 30. ledna bylo darováno více než 207 milionů léků na opomíjené tropické choroby, včetně drakunkulózy, malomocenství a trachomu. Tento výjimečný skutek byl umožněn díky Nadaci Billa & Melindy Gatesových a farmaceutickým firmám zahrnující Bayer, Novartis, Pfizer a mou společnost, Sanofi Pasteur.
Vymýcení aktivního trachomu v Indii bylo dalším milníkem, jelikož znamenalo důležitý zvrat v globálním boji proti přední infekci způsobující slepotu. Minulý rok byl trachom zlikvidován také v Mexiku, Kambodže a Laosu.
Třetí klíčový zdravotní trend roku 2017 byl další pokrok směrem k vymýcení onchocerciázy, která způsobuje slepotu, zhoršené vidění a kožní infekce.
Čtvrté v pořadí je dramatické snížení počtu drakunkulózy. V roce 2017 bylo celosvětově zaznamenáno pouhých 26 případů, v roce 1986 to bylo 3,5 milionu.
Snahy o vymýcení lepry jsem na svém seznamu umístil na páté místo a pokroky v očkování na šesté. Mezi ty hlavní patří nová tyfová vakcína, představená k ochraně nemluvňat a malých dětí a nová vakcína na pásový opar.
Číslo sedm je dramatický pokrok směrem k o vymýcení spalniček. Čtyři země - Bhútán, Maledivy, Nový Zéland a Velká Británie – byly minulý rok prohlášeny za země bez spalniček.
Souboj s virem Zika zaujal na mám seznamu zdravotních úspěchů roku 2017 osmé místo. Díky koordinované globální snaze je nyní většina lidí v Latinské Americe a v Karibiku imunní vůči tomuto komárem přenášenému viru a experti věří, že přenos bude nadále klesat.
Číslo devět má vymýcení obrny. Celosvětově bylo zaznamenáno méně než 20 případů, což je snížení o 99% od roku 1988. Ačkoliv rok končil se zprávami o výskytu v Pákistánu, experti na zdraví zůstávají optimističtí a předpokládají, že obrna může být v roce 2018 zcela vymýcena.
To ten uzavírá vytvoření Koalice pro inovace připravenosti na epidemie (CEPI), která byla založena k vytváření vakcín proti hrozícím infekčním chorobám. CEPI byla spuštěna s téměř 600 miliony dolarů od Německa, Japonska, Norska, britské charitativní organizace Welcome Trust a od Nadace Billa & Melindy Gatesových, a má za cíl ostře snížit čas, který je zapotřebí k vývoji a produkci vakcín.
Minulý rok došlo k velkým pokrokům v kontrole nemocí a prevenci a dalších několik bodů mého seznamu (11 až 16) ukazuje pokrok u specifických onemocnění. Kupříkladu, úroveň předčasného úmrtí se snížila u nepřenosných chorob jako je kardiovaskulární choroba, rakovina, diabetes a chronické respirační obtíže. Dalším významným bodem bylo historické schválení sofistikované léčby rakoviny, CAR T-cell terapie, která využívá vlastní imunitní buňky pacienta k napadení nádoru.
Ke zlepšení došlo i v léčbě HIV. Klinická testování vakcíny proti HIV začala na konci roku 2017, zatímco lékaři v Jihoafrické republice hlásili vyléčení malého chlapce, kdy dostal léčbu jako kojenec. Tyto a další iniciativy dávají novou naději mnohým, kdo stále trpí touto chronickou nemocí.
Pokroky v léčbě kapavky, běžné sexuálně přenosné infekce, u níž narostla rezistence vůči antibiotikům, také stojí za to zmínit. Můj seznam specifických pokroků u nemocí v roce 2017 uzavírá obnovený závazek ministrů zdravotnictví k vymýcení tuberkulózy do roku 2030.
Finální dva úspěchy jsou připomínkou toho, jak moc práce zbývá. V srpnu představil gigant McDonald's Global Vision for Antimicrobial Stewardship in Food Animals. Ačkoliv je pochopení etické odpovědnosti potravního průmyslu pro veřejné zdraví vítané, reprezentuje tento závazek také opatrnou zprávu o tom, jak těsně je propojeno jídlo se zdravím.
No a konečně, můj seznam uzavírá historické Universal Health Coverage Forum, které se konalo v Tokiu, kde se globální lídři setkali k diskuzi nad zlepšením přístupu ke zdravotní péči. Světová banka a WHO argumentují, že polovina světové populace stále nedosahuje na základní zdravotní služby. Já proto považuji prosinec za "úspěch," ne pro to čeho dosáhl, ale protože to byla připomínka mezinárodní komunitě, že zlepšování přístupu ke zdravotní péči zůstává dlouhodobým úsilím.
S tím, jak si globální komunita resetuje své roční hodiny – a já začínám katalogizovat velké zdravotní příběhy roku 2018 – bychom si měli dát čas a přemítat nad nedávno skončenými 12 měsíci. I v průměrném roce zachránila globální zdravotní komunita miliony životů. Představte si, čeho dosáhneme ve výjimečném roce.