El debate sobre desigualdad que necesitamos
CAMBRIDGE – Mientras los habitantes de las economías más ricas del mundo debaten sobre el destino y la fortuna de la clase media, más de 800 millones de personas en todo el mundo no tienen acceso a la electricidad. Y más de 2.000 millones de personas carecen de instalaciones de cocina no contaminantes, lo que las obliga a utilizar alternativas tóxicas como los desperdicios animales como su principal combustible para cocinar. Es más, las emisiones de dióxido de carbono per capita en Europa y Estados Unidos todavía soy muy superiores que en China y la India. ¿      Qué derecho tienen, en particular, los norteamericanos de quejarse cuando China aumenta la producción en industrias de chimeneas para contrarrestar la desaceleración económica causada por su guerra comercial con Estados Unidos? Para muchos en Asia, el debate introspectivo en Occidente muchas veces parece sordo e irrelevante.
Aún si Europa y Estados Unidos apagan deliberadamente sus motores de crecimiento capitalista –como podrían hacer algunas de las propuestas de políticas más radicales si se las implementara-, no bastaría para contener el calentamiento global si las economías emergentes se mantienen en su actual trayectoria de crecimiento del consumo.
Los datos más recientes de las Naciones Unidas sugieren que el mundo ya ha alcanzado un punto de inflexión donde existen pocas posibilidades de limitar el aumento de la temperatura global a lo que los científicos climáticos consideran el umbral seguro de 1,5°C por encima de los niveles preindustriales. De hecho, es probable que se registre un incremento significativamente mayor. Según un informe reciente del Fondo Monetario Internacional, limitar el calentamiento global inclusive a 2°C exigiría un precio del carbono global de por lo menos 75-100 dólares por tonelada de CO2 –más del doble de su nivel actual- en 2030.
Cualquier solución al problema requiere dos partes interconectadas. La primera y más importante es un impuesto global a las emisiones de CO2, que disuadiría las actividades que exacerban el calentamiento global y fomentaría la innovación. Igualar el precio de las emisiones de CO2 a nivel global eliminaría las distorsiones por las cuales, por ejemplo, una empresa radicada en Estados Unidos podría optar por reubicar su producción con los mayores niveles de emisiones de carbono en China. Es más, un impuesto mundial al carbono lograría de un plumazo lo que un sinnúmero de medidas de mando y control no pueden replicar fácilmente.
El segundo componente crítico es un mecanismo que impulse a las economías emergentes y menos desarrolladas a aceptar una reducción de las emisiones, lo que puede ser muy costoso en términos de crecimiento desaprovechado. En los últimos años, quien más contribuyó al incremento global de las emisiones de CO2 ha sido Asia, con su rápido crecimiento y donde se construye una nueva planta de carbón por semana. Para las economías avanzadas, donde la planta de carbón promedio tiene 45 años, eliminar gradualmente esas instalaciones es una oportunidad fácil en términos de reducir las emisiones de CO2. Pero en Asia, donde la edad promedio de las plantas de carbón es de apenas 12 años, el costo de que las plantas pasen al olvido se torna prácticamente inviable sin ayuda externa.
Es verdad, Europa y Estados Unidos pueden aplicarles impuestos más amplios al carbono a los países en desarrollo que no cumplan con sus estándares. Pero, más allá de los desafíos técnicos asociados, esto plantearía cuestiones de justicia, dada la profunda desigualdad energética global. Una idea prometedora, que he sugerido previamente, sería crear un Banco de Carbono Mundial que se especializara en cuestiones de transición energética y ofreciera asistencia técnica y financiera a los países pobres y de ingresos medios.
Subscribe now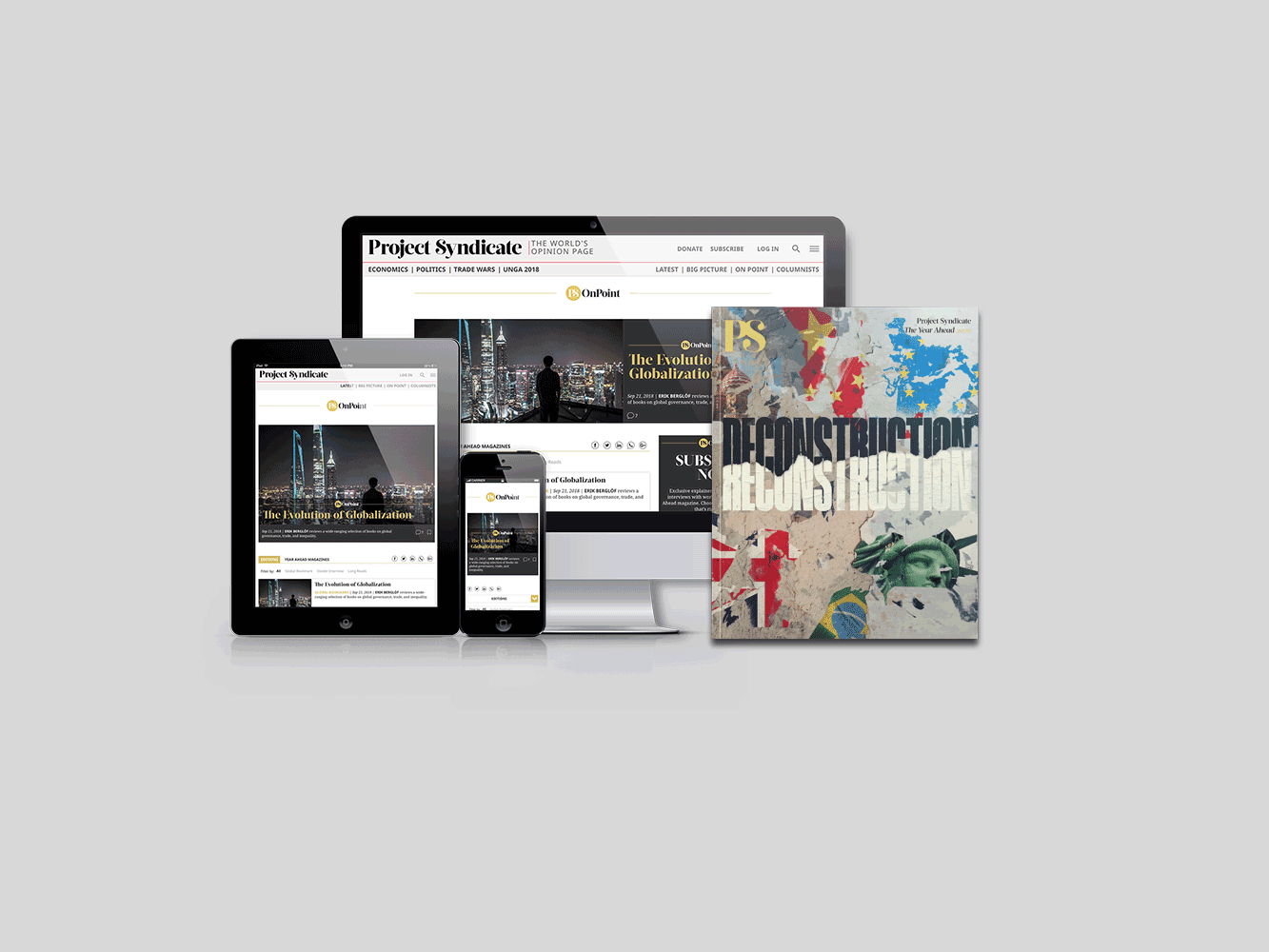 Subscribe now
Subscribe today and get unlimited access to OnPoint, the Big Picture, the PS archive of more than 14,000 commentaries, and our annual magazine, for less than $2 a week.
En principio, un impuesto al carbono o un sistema de cuotas, como el que ha instituido Europa, pueden funcionar. Pero, como demostró el difunto economista Martin Weitzman en un trabajo innovador a comienzos de los años 1970, hay sutilezas importantes que dependen de la naturaleza de la incertidumbre. Por ejemplo (y para simplificar las cosas de manera excesiva), si los científicos tienen una idea bastante precisa de la cantidad de emisiones acumuladas de CO2 que el planeta puede tolerar entre hoy y 2100, y si los economistas no están tan seguros de qué trayectoria de precios induciría a los países y a las empresas a adherir a esos límites, entonces el argumento a favor de las cuotas (comerciables) es fuerte. Con otras presunciones sobre la naturaleza de las incertidumbres en torno a costos y beneficios, es preferible un impuesto al carbono.
Una cuestión que Weitzman no consideró es que los acuerdos sobre un impuesto al carbono probablemente sean más transparentes y más fáciles de monitorear que las cuotas; esto es de especial importancia en el comercio internacional. Existe buenas razones por las que una sucesión de acuerdos de reducción de aranceles entre múltiples países después de la Segunda Guerra Mundial intentó eliminar restricciones regulatorias y de cantidad, y reemplazarlas por programas arancelarios relativamente simples. Por otra parte, los impuestos al carbono podrían generar ingresos significativos para respaldar la investigación verde, compensar a los hogares de bajos ingresos en los países por los costos de transición (por ejemplo, dándoles a los propietarios de automóviles incentivos para vender las "chatarras" viejas y comprar vehículos más eficientes en términos de combustibles) y financiar transferencias de los países ricos a los países pobres a través de un mecanismo como el Banco de Carbono Mundial. Las cuotas, en principio, podrían subastarse para alcanzar el mismo objetivo; pero muchas veces se las regala.
En la práctica, casi todos los 40 países que han establecido precios del carbono nacionales lo han hecho de manera indirecta, a través de cuotas. Los responsables de las políticas europeos son particularmente entusiastas de esta estrategia, y dicen que es mucho más digerible políticamente que introducir un impuesto al carbono. Pero no está del todo claro que pase lo mismo con un sistema global, donde la transparencia conlleva una prima. En la medida que aumenta el costo de distorsionar impuestos y cuotas, tiene sentido alinearse en el sistema más eficiente posible.
Cada vez más, la evidencia científica indica que el mundo pronto puede alcanzar un punto de no retorno con respecto al cambio climático. De manera que, en lugar de preocuparse casi exclusivamente por la desigualdad económica y política, los ciudadanos de los países ricos tienen que empezar a pensar en cómo lidiar con la desigualdad energética global antes de que sea demasiado tarde.