Jak zajistit bezpečnost digitální revoluce
BRUSEL – Masivně investovat do vodních kanálů těsně před zprovozněním železnice by asi nebyl dobrý nápad. Asi bychom chápali, proč se například správce kanálu Bridgewater (pravděpodobně prvního průplavu v Anglii) důrazně stavěl proti plánované železniční trati mezi Liverpoolem a Manchesterem.
Tento technický pokrok však již nešlo zastavit, stejně jako nové výzvy, které s sebou přinesl. Totéž platí i pro dnešní digitální inovace. Zahájení vlakové dopravy mezi uvedenými anglickými městy v roce 1830 znamenalo fenomenální úspěch, jenž odstartoval věk páry a změnil svět způsobem, který nebylo možné předvídat.
S rozvojem železnice, kdy se kolejnice brázdící průmyslový svět začaly větvit do všech stran jako žilky v listu, bylo dosaženo nové úrovně konektivity, které začaly velice rychle využívat kriminální živly. Aby byl jejich náskok smazán, bylo třeba vytvořit zcela nové policejní síly.
Svět nyní stojí na prahu další revoluce konektivity. Jde zejména o infrastrukturu, která podstatně změní způsob, jakým jsme vzájemně propojeni. Ponaučení z dřívějších zkušeností bychom proto neměli ignorovat. Na rozdíl od vzniku železnice totiž v nynější revoluci půjde o mnohem více než jen o dopravu.
Zapomeňme na internet věcí. To, o čem je zde řeč, je "internet všeho": decentralizovanější digitální budoucnost, ve které jsou lidé, data a věci propojeni jako nikdy předtím.
Pokud jde o bezpečnost, musíme zajistit, abychom nezůstali sedět na prámu, který líně pluje po říčním kanálu, zatímco kolem nás profrčí ranní vlak do Manchesteru. Musíme pozorně sledovat strategická slabá místa, která tyto technologie přinesou, a předpovídat, jak by se nepřátelské subjekty mohly pokoušet využít novou digitální infrastrukturu k vlastnímu prospěchu nebo ji použít jako zbraň.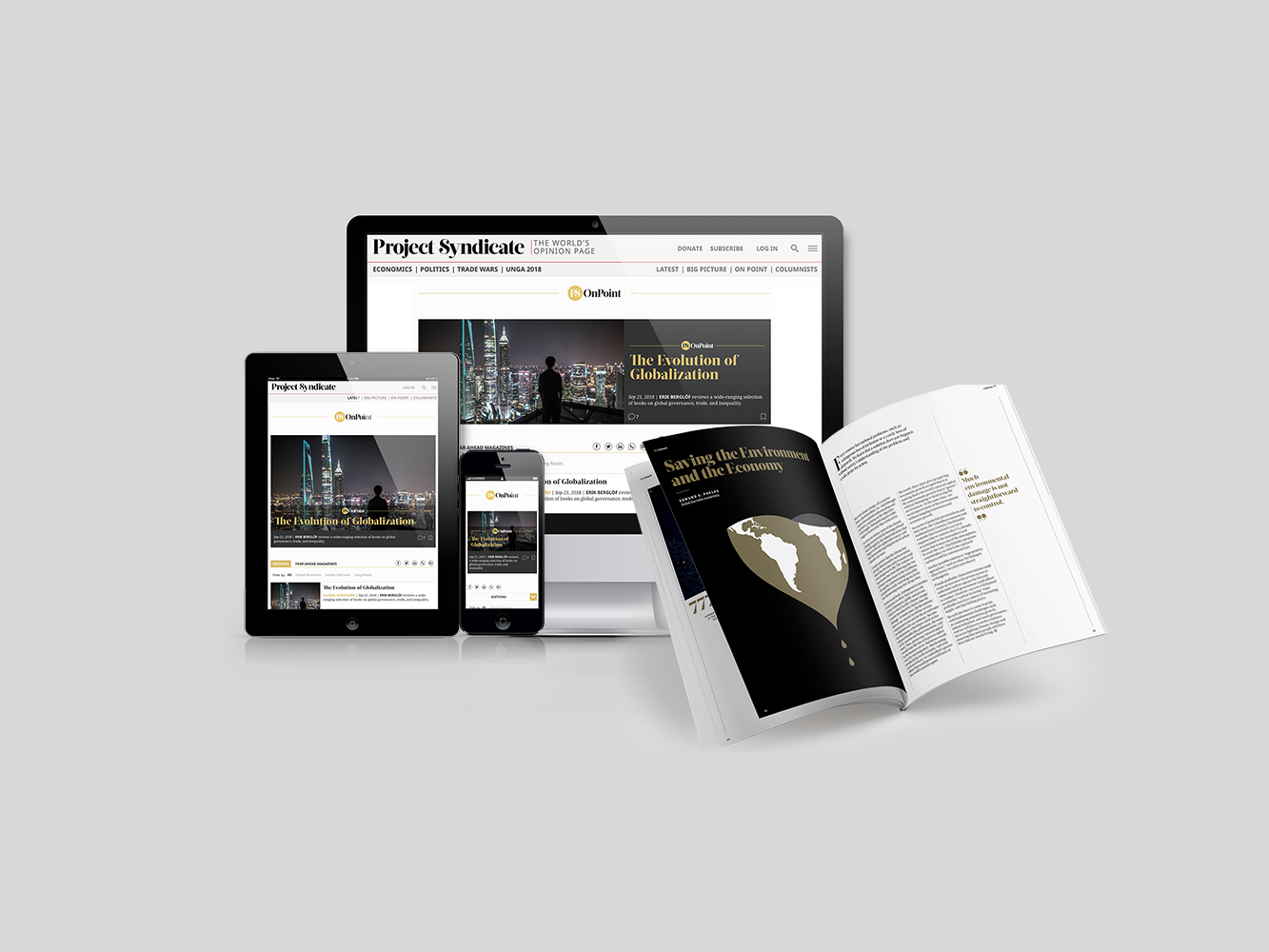 Subscribe now
For a limited time only, get unlimited access to On Point, The Big Picture, and the PS Archive, plus our annual magazine, for less than $2 a week.
Některé problémy, jako je například zneužívání sociálních médií k šíření dezinformací –  a to i pomocí nejmodernějších nástrojů typu realistických videomontáží nebo umělé inteligence – jsou již jasné.
Řeč je ale také především o infrastruktuře samotné. Zvláštní výzvu představuje zavádění páté generace mobilní komunikační technologie neboli 5G, protože právě tato technologie bude páteří celosvětové konektivity. S tím jsou spojeny strategické a bezpečnostní otázky ohledně bezpečnosti dodavatelského řetězce a původu.
Jak si můžeme být jisti, že komponenty používané v budoucích generacích evropských technologií – nejen 5G – budou zabezpečené? Již nyní má bezpečnost digitálního dodavatelského řetězce trhliny – viz například nedávné zprávy o společnostech, které našly na svých serverových základních deskách záhadné čipy, jež se tam podle všeho dostaly při výrobě.
Britská vláda doporučuje telekomunikačním společnostem, aby si velmi rozvážně vybíraly své dodavatele. Spojené státy zase usilují o omezení některých typů přímých zahraničních investic do klíčových technologií, jako jsou polovodiče a robotika.
Pro zabezpečení dodavatelského řetězce v rámci digitální infrastruktury potřebujeme větší transparentnost ohledně původu technologických komponent. Zásadní význam má rovněž zachování různorodosti dodavatelů.
Kromě toho jsou zapotřebí společné normy a pravidla, aby byla zajištěna důvěryhodnost mezinárodních partnerů. Na tomto základě staví nedávný návrh francouzského prezidenta Emmanuela Macrona představený v Pařížské výzvě k zajištění důvěry a bezpečnosti v kyberprostoru.
Podle Macrona se internet stal místem konfliktu, kde nepřátelské subjekty využívají zranitelnosti digitálních produktů a služeb. Navrhuje, aby Evropa vytvořila internet důvěry založený na zákonnosti a spolupráci. S tím souhlasím. Evropané by měli mít nadále možnost bezpečně se pohybovat v online prostředí s vědomím, že jejich základní hodnoty a práva, jako je svoboda projevu, jsou chráněny.
Potřebujeme strategii, která vyváží naši potřebu využívat technologické inovace pro zajištění naší hospodářské budoucnosti a nutnost nedopustit v rámci tohoto procesu rozsáhlé bezpečnostní slabiny. 
Je třeba urychleně jednat, protože technologický vlak se řítí plnou parou vpřed. Musíme se tudíž zaměřit na zmírňování rizik a zároveň položit základy pro to, aby se v budoucnu již neopakovala situace, ve které se nacházíme nyní.
Při zápase s touto nesporně obrovskou výzvou se musíme vyvarovat krátkozrakých opatření, jako je protekcionismus a další kroky, které nepřejí inovacím. Je třeba zmapovat rozsah rizika a rozhodnout, co je skutečně strategické. Pro Evropu z toho nevyplývá pouze nutnost chránit dodavatelské řetězce, ale také potřeba provádět rozsáhlé a koordinované investice do našich technologických odvětví. Evropská komise má jedinečné předpoklady k tomu, aby toto úsilí napříč sektory posouvala dál.
Protože ještě není příliš pozdě na to, aby si Evropa zajistila svou digitální budoucnost. I vlastník kanálu Bridgewater nakonec viděl, kterým směrem vítr vane, a začal mohutně investovat do konkurenční železnice.