Chceme-li podpořit klimatické úsilí, podpořme starosty
BRUSEL – Na letošní klimatické konferenci Organizace spojených národů (COP26) v Glasgowě se velká část pozornosti zaměří na otázku, co mohou národní vlády učinit pro to, aby rychleji snižovaly emise a dodržely svůj předchozí závazek poskytovat nízkopříjmovým a středněpříjmovým zemím klimatické finance v objemu 100 miliard dolarů ročně.
Jsou to klíčové otázky. Existuje však další skupina lídrů, jejichž počiny jsou pro boj s klimatickými změnami neméně důležité a kteří společně ukazují, co všechno je možné: starostové a primátoři světových měst. Závazky větší podpory a uzavírání partnerství s městy usilujícími o adaptaci na změny klimatu a jejich zmírnění patří mezi nejdůležitější kroky, které mohou národní vlády na COP26 učinit.
Města jsou domovem stále výraznější většiny světové populace a jako taková jsou zodpovědná za přibližně tři čtvrtiny globální spotřeby energie a 70% emisí oxidu uhličitého. Naštěstí mají starostové značnou pravomoc řešit největší zdroje těchto emisí, mimo jiné dopravu a rostoucí spotřebu energie.
Zároveň starostové disponují silnými pobídkami k činu. Toxické znečištění ovzduší v důsledku spalování fosilních paliv se často koncentruje právě do měst, kde způsobuje nemoci a předčasná úmrtí, a místní vlády jsou mnohdy první obrannou linií proti přírodním katastrofám. Intervence typu budování veřejné dopravy, zakládání většího množství parků a zelených ploch, zlepšování energetické účinnosti budov a nahrazování fosilních paliv čistou energií navíc mohou znamenat bezprostřední a měřitelnou změnu v životech městských obyvatel.
Starostové a vedoucí představitelé měst už dokázali, že jsou ochotní a schopní jednat. Italský Milán přestavuje všechny vozy veřejné hromadné dopravy na elektrický pohon. Město Pittsburgh v Pensylvánii zavádí plán využívat 100% obnovitelné energie. Ghanská Accra má nakročeno ke snížení emisí o více než 25% do konce tohoto desetiletí, přestože počet obyvatel města stále roste. Peruánská Lima vysadí do roku 2022 dva miliony stromů. Korejské hlavní město Soul poskytuje energeticky nulovým budovám úvěry na nízký úrok. Filipínské Quezon City reagovalo na pandemii nouzovým programem zaměstnanosti, který dává lidem práci v oblasti ochrany a obnovy životního prostředí. A malajsijská Putrajaya přechází na sluneční energii coby základní variantu pro všechny budovy státní správy.
Města však nemohou zachránit planetu sama. Dnes více než kdy jindy potřebují podporu. Ekonomická devastace spojená s pandemií zasáhla města obzvlášť tvrdě a zdecimovala obecní rozpočty. Vedoucí představitelé měst vědí, že boj s klimatickými změnami a zelené hospodářské zotavení jdou ruku v ruce, protože opatření snižující emise CO2 zároveň podněcují růst, generují pracovní místa a vytvářejí podmínky, které lákají nové rezidenty a firmy. Čím více toho na podporu měst učiníme, tím rychlejší bude náš pokrok v boji proti klimatické krizi i COVID-19.
Subscribe to PS Digital Now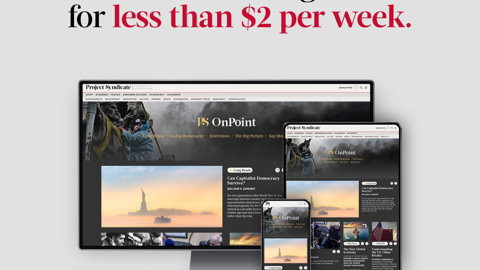 Subscribe to PS Digital Now
Access every new PS commentary, our entire On Point suite of subscriber-exclusive content – including Longer Reads, Insider Interviews, Big Picture/Big Question, and Say More – and the full PS archive.
Od roku 2017 spolupracujeme prostřednictvím Globálního paktu starostů a primátorů pro oblast klimatu a energetiky – aliance čítající více než 11 000 měst, v nichž žije přes miliardu lidí. Každé z těchto měst učinilo smělý závazek snížit emise a adaptovat se na klimatické změny, přičemž všechna města prostřednictvím aliance sdílejí své strategie a řešení. Ačkoliv se mezinárodní jednání o klimatu často nesou ve znamení sporů o to, kdo by měl dělat víc, spolupráci měst provází duch společného cíle a sdíleného osudu. Města spolupracují, protože chápou přínosy společného postupu.
Globální pakt jako takový umožňuje městům přístup ke zdrojům – včetně technické pomoci s cílem identifikovat příležitosti, vytvářet novátorské projekty a zajišťovat financování od široké palety partnerů –, takže města mohou dělat více a postupovat rychleji. Aliance zároveň poskytuje městům platformu, kde mohou vystupovat jako jeden celek a prosazovat politiku, která jim umožní mířit ještě výš a i nadále stát v čele boje proti klimatickým změnám.
Jako projev uznání za práci, kterou města odvádějí, získal Globální pakt druhou výroční Gulbenkianovu cenu za lidskost. Obdržené peníze poputují formou přímé podpory do akutně zranitelných afrických měst, jimž pomohou reagovat na klimatickou krizi způsoby, které zároveň podpoří jejich hospodářské zotavení po pandemii. Rozdělíme se o poznatky, které jsme prostřednictvím globální sítě získali, a budeme podněcovat města v celé Africe i ve světě, aby činila podobné kroky.
Národní vlády mají pádné důvody, aby svým městům v tomto ohledu pomohly. Města koneckonců generují tři čtvrtiny globálního HDP. Jsou motorem ekonomické mobility, průmyslu a technologických inovací. Silná a prosperující města dávají vzniknout silným a prosperujícím státům – a chytrá klimatická akce na úrovni měst pomáhá všem jejich obyvatelům žít lepší a zdravější životy.
V době, kdy konference COP26 začíná, představují města nejlepší důvod k naději v boji proti klimatickým změnám. Jsou připravená dělat více a Globální pakt, Evropská komise i organizace Bloomberg Philanthropies jsou na oplátku připravené jim pomoci. Budeme dál pěstovat všeobecnou veřejnou podporu a angažmá, zpřístupňovat nové finance a nabízet nástroje, které městům pomohou zajišťovat smělejší a ctižádostivější klimatická řešení.
Města sdružená v Globálním paktu a jejich miliarda obyvatel však zároveň volají po větší podpoře ze strany národních vlád. Jakmile miliarda lidí hovoří jedním hlasem, měli by vedoucí představitelé naslouchat. Konference COP26 je pro ně příležitostí dát najevo, že to skutečně dělají.
Z angličtiny přeložil Jiří Kobělka