La Chine sur la voie d'une économie Zéro carbone
PEKIN – Premier émetteur de CO2 de la planète, la Chine veut mettre fin à l'augmentation de ses émissions de dioxyde de carbone avant 2030 et atteindre la neutralité carbone avant 2060.
La Chine est loin d'être le seul pays à avoir déclaré son intention d'atteindre des émissions nettes de CO2 en moins de 40 ans - plus de 120 pays discutent de la possibilité d'atteindre cet objectif plus tôt, d'ici 2050 - mais l'engagement de l'Empire du milieu est d'une importance cruciale. L'engagement chinois annoncé par le président Xi Jinping lors de la récente Assemblée générale de l'ONU est doublement significatif, car certains grands Etats remettent en cause l'accord de Paris sur le climat de 2015, et d'autres font preuve d'inaction, en partie à cause de la pandémie de COVID-19.
Mais l'objectif de la Chine est-il crédible ? Bien que Xi n'ait pas précisé dans son discours quels seront les moyens mis en œuvre, son pays a fait ses preuves dans la réalisation d'objectifs importants tels que la réduction de la pollution, l'amélioration de l'efficacité énergétique, le développement des énergies renouvelables et la lutte contre la pauvreté. Mais l'engagement de Xi en matière de neutralité carbone est d'une toute autre ampleur et doit être tenu dans un tout autre contexte mondial.
Le Groupe des trente ou G30, une association internationale d'intellectuels réputés, vient de publier un rapport destiné à faciliter la transition vers une économie Zéro carbone (à bilan carbone nul). Le G30 souligne le rôle central des politiques publiques pour parvenir à la neutralité carbone, ainsi que la nécessité d'une participation active du secteur privé. Invoquant les récentes innovations en matière de politique budgétaire et monétaire, le rapport indique qu'une communication efficace et un regard tourné vers l'avenir peuvent diminuer les incertitudes politiques.
Plus précisément, le G30 appelle les Etats à supprimer progressivement les subventions explicites et implicites aux combustibles fossiles, et préconise des taxes d'ajustement aux frontières pour empêcher une concurrence au moins-disant qui exclurait le coût du carbone de la fixation des prix. Bien que l'on ne sache pas exactement dans quelle mesure ces taxes seront appliquées, une partie des recettes devrait aller aux pays à faible revenu pour les aider à tirer tous les avantages de la transition vers la neutralité carbone. La création d'emplois résultant d'une croissance verte et durable doit aussi leur profiter.
En outre, les entreprises doivent avoir des plans de transition écologique clairs et publier des rapports d'étape réguliers que les conseils d'administration examinent réellement. Des investissements importants sont nécessaires pour renforcer la capacité des institutions financières à évaluer l'impact des investissements sur le climat et à transférer les ressources des entreprises retardataires vers celles qui mènent la transition vers une économie décarbonée. Dans tous les secteurs, les mesures d'incitation en direction et au sein des entreprises doivent refléter l'objectif Zéro carbone.
Subscribe to PS Digital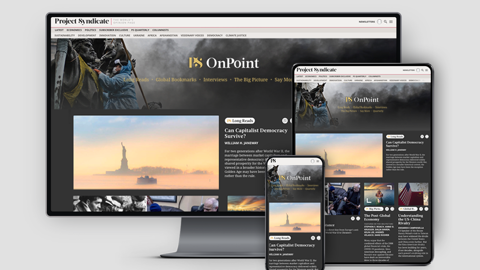 Subscribe to PS Digital
Access every new PS commentary, our entire On Point suite of subscriber-exclusive content – including Longer Reads, Insider Interviews, Big Picture/Big Question, and Say More – and the full PS archive.
La gouvernance est essentielle. Comme le G30 et d'autres l'ont suggéré, les Etats doivent mettre en place des mécanismes tels que les Conseils du carbone (à l'image des conseils de politique fiscale et monétaire) afin de garantir l'examen indépendant des politiques Zéro carbone. De même, des commissions spécifiques pourraient veiller à ce que les décisions de prêt et d'investissement du secteur privé tiennent véritablement compte des risques climatiques. La transparence des entreprises concernant ces risques encouragera l'examen public de leurs mesures Zéro carbone et permettra aux marchés d'identifier les entreprises leaders et celles qui sont à la traîne. L'élaboration en cours de normes comptables appropriées devrait contribuer à améliorer la qualité et donc la valeur de la transparence.
Les entreprises qui seront les premières à agir, avant que leurs concurrents n'aient mis en place des prix tenant compte du carbone et que le prix des énergies de substitution n'ait baissé, auront à en supporter le coût ; mais elles seront finalement gagnantes. Effectivement, beaucoup d'investisseurs institutionnels subissent déjà des pressions pour intégrer la politique climatique des entreprises dans leurs critères d'investissement et les régulateurs tiennent de plus en plus compte des risques climatiques. Cette tendance bénéficiera aux entreprises pionnières.
Le même principe s'applique aux Etats. Avec le temps, la pression qu'ils exercent les uns sur les autres pour parvenir à l'objectif Zéro carbone augmentera, et les stratégies des différents pays convergeront. Les premiers à agir disposeront de plus de temps pour effectuer la transition et pourront éviter le coût des changements perturbateurs de dernière minute. Néanmoins tous les acteurs économiques doivent agir ensemble, les Etats auront besoin du secteur privé pour effectuer la transition. Une fois que le prix du carbone sera établi clairement, chaque jour de retard sera pénalisant pour tous.
Les banques multilatérales de développement devraient être en pointe. Nombre d'entre elles donnent l'exemple. La récente déclaration du président de la Banque asiatique d'investissement pour les infrastructures (BAII), Jin Liqun, selon laquelle il refusera de financer la construction de nouvelles centrales à charbon, constitue un signal important dans une région où les émissions de CO2 continuent d'augmenter. La BAII veut également que d'ici 2025 ses investissements représentent au moins la moitié des sommes consacrées à la lutte contre le réchauffement climatique. Les banques multilatérales de développement peuvent utiliser encore davantage leur influence et leur capital commun pour réduire les risques, veiller à l'utilisation de technologies vertes de pointe et accélérer le changement de politique en faveur de la lutte contre le réchauffement climatique et l'adaptation à la hausse des températures.
Nous ne connaissons pas encore la meilleure voie et la moins chère pour parvenir à une économie décarbonée, mais les solutions potentielles ne manquent pas. Xi a lancé l'une des initiatives politiques majeures de ces 40 dernières années. Sa stratégie reflète une caractéristique essentielle des réformes chinoises depuis les années 1970 : annoncer un objectif audacieux et ensuite trouver le moyen d'y parvenir par des expérimentations parfaitement structurées et des répétitions minutieuses - autrement dit, "traverser la rivière en tâtant chaque pierre sous son pied", selon la fameuse formule de Deng Xiaoping.
Comme les dirigeants chinois en sont parfaitement conscients, les rivières et les terres de leur pays souffrent déjà du changement climatique, tandis que d'autres pays, dont les USA, luttent contre des incendies historiques en pleine pandémie. Pour réduire le risque de nouveaux ravages, il n'y a pas d'alternative : la Chine et le monde doivent de toute urgence passer à la neutralité carbone.