Solange Bandiaky-Badji is President of Rights and Resources Group. She has published and contributed extensively to research in relation to natural resource management, decentralization, local forest tenure reforms, and women's participation in climate solutions and peacebuilding.

Francis Bator, Professor of Political Economy Emeritus at Harvard's Kennedy School of Government, was Deputy National Security Adviser under US President Lyndon B. Johnson, and has consulted for the US Treasury, State, and Defense Departments. He is a member of the Council on Foreign Relations, a fellow of the American Academy of Arts and Sciences, and a recipient of the US Treasury Department's Distinguished Service Award.

Inés Berniell, Professor of Economics at Universidad Nacional de La Plata, is a fellow senior researcher at the Center for Distributive, Labor, and Social Studies.

Laurence Black is Founder of The Index Standard.

Dan Blaustein-Rejto is Director of Food and Agriculture at the Breakthrough Institute.

Kojo Boakye is Vice President of Africa, Middle East, and Turkey Public Policy at Meta.

Jason Bordoff is Founding Director of the Center on Global Energy Policy at Columbia University's School of International and Public Affairs.


Alex Bornyakov, Head of the Diia City project, is Deputy Minister of Digital Transformation of Ukraine.

Jules Boykoff, a former professional soccer player, teaches political science at Pacific University in Oregon. He is the author, most recently, of NOlympians: Inside the Fight Against Capitalist Mega-Sports in Los Angeles, Tokyo, and Beyond.

Erik Brattberg is a visiting fellow at the Center for Transatlantic Relations at the Johns Hopkins University's Nitze School of Advanced International Studies (SAIS).

Jerry Brown is a former governor of California.

Matthew Brown is Africa Director at The Nature Conservancy.

Jessica Bruder is a journalist and the author of Nomadland. She teaches narrative storytelling at Columbia Journalism School.

Thomas Buberl is the CEO of AXA.
Our Pick
The Rage of the Outsiders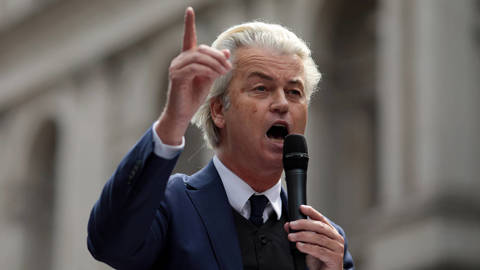 Ian Buruma
shows what Geert Wilders has in common with other ultra-nationalist politicians, past and present.