Hat Trump die Fed vereinnahmt?
NEW YORK – Eines der wichtigsten Befugnisse eines US-Präsidenten ist die Ernennung von Mitgliedern und Leitern der vielen Behörden, die für die Umsetzung der Gesetze und Verordnungen des Landes zuständig sind und, in vielen Fällen, die Wirtschaft regulieren. Möglicherweise keine andere Institution ist in dieser Hinsicht wichtiger als die US Federal Reserve.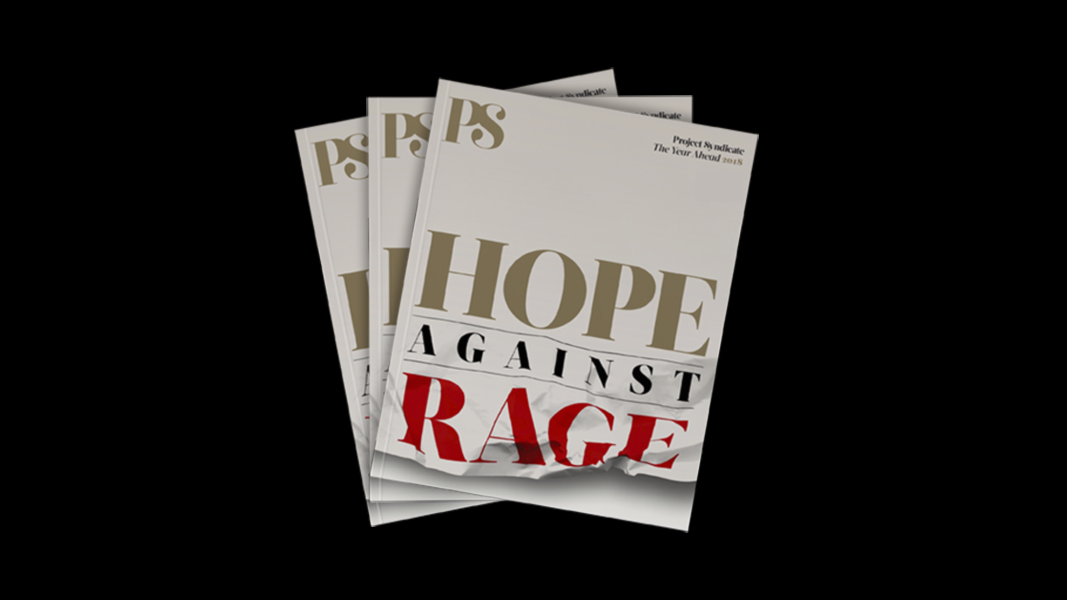 The Year Ahead 2018
The world's leading thinkers and policymakers examine what's come apart in the past year, and anticipate what will define the year ahead.
Bei der Ausübung dieser Befugnisse hat Donald Trump mit einem langjährigen, fast ein halbes Jahrhundert bestehenden Muster gebrochen, wonach der Präsident (auf parteiunabhängiger Basis) den jeweils amtierenden Notenbankchef in seinem Amt bestätigt, sofern sich gezeigt hat, dass dieser gute Arbeit leistet. Und vermutlich kein Notenbankchef hat in einer besonders schwierigen Zeit bessere Arbeit geleistet als Janet Yellen.
Während ihre beiden unmittelbaren Vorgänger den Ruf der Fed stark beschädigten, indem sie wegsahen, während sich im Finanzsektor massive Risiken aufbauten – und enorme Betrügereien stattfanden –, hat Yellen den Ruf der Notenbank wiederhergestellt. Ihre ruhige und ausgewogene Hand förderte einen breiten Konsens in einem durch divergierende Wirtschaftsphilosophien gekennzeichneten Notenbankrat. Und in einer Phase, in der der Fiskalpolitik unnötige Fesseln angelegt wurden, weil doppelzüngige Republikaner die Gefahren von Defiziten übertrieben, steuerte sie die Volkswirtschaft durch eine langsame Erholung. Wie oberflächlich das Bekenntnis der Republikaner zu einer soliden Haushaltsführung ist, zeigt sich derzeit in ihren Plädoyers für riesige Steuersenkungen für Konzerne und Milliardäre, die das Defizit im Verlauf des kommenden Jahrzehnts um anderthalb Billionen Dollar erhöhen werden.
Der Fairness halber sei erwähnt, dass Trump einen gemäßigten Kandidaten ausgewählt hat, während viele in seiner Partei auf einen Extremisten drängten. Trump, der nie Hemmungen vor Interessenkonflikten hat, hat eine geradezu unheimliche Fähigkeit, sich eine Wirtschaftspolitik, wie in diesem Fall die vorgeschlagenen Steuersenkungen, zu eigen zu machen, von der er persönlich profitiert. Er hat erkannt, dass ein Extremist die Zinssätze erhöhen würde – ein absoluter Alptraum für jeden Immobilienentwickler.
Trump hat auf eine andere Weise mit der Tradition gebrochen: Er wählte einen Nichtökonomen. Die Fed wird in den nächsten fünf Jahren bei der Normalisierung ihrer Politik vor großen Herausforderungen stehen. Höhere Zinssätze könnten angesichts einer deutlichen "Korrektur" der Vermögenspreise Marktturbulenzen auslösen. Und viele erwarten in den nächsten fünf Jahren einen deutlichen Konjunkturabschwung; andernfalls würde die Konjunktur eine nahezu beispiellose Expansionsphase von anderthalb Jahrzehnten erleben. Obwohl das Instrumentarium der Fed im Laufe des letzten Jahrzehnts enorm ausgeweitet wurde, würden die niedrigen Zinssätze und die enorme Bilanz der Fed – und, falls Trump seine Steuersenkungen durchbringt, der massive Anstieg der Staatsverschuldung – selbst den bestgeschulten Ökonomen vor Herausforderungen stellen.
Am allerwichtigsten ist, dass es bisher überparteiliche (und weltweite) Bemühungen zur Entpolitisierung der Geldpolitik gab. Die Fed verfügt aufgrund ihrer Kontrolle über die Geldmenge über eine enorme wirtschaftliche Macht, die sich leicht für politische Zwecke missbrauchen lässt – etwa, um kurzfristig mehr Arbeitsplätze zu schaffen. Doch schwächt in einer Welt deckungslosen Geldes (in der die Notenbanken nach Belieben Geld schöpfen können) ein mangelndes Vertrauen in die Notenbanken, unter anderem bedingt durch Inflationsängste, die langfristige Wirtschaftsleistung.
Selbst ohne eine direkte Politisierung sieht sich die Fed immer dem Problem einer "kognitiven Vereinnahmung" durch die Wall Street ausgesetzt. Dies war etwa unter der Leitung von Alan Greenspan und Ben Bernanke der Fall. Wir alle kennen die Folgen: die größte Krise in einem Dreivierteljahrhundert, die nur durch massive staatliche Interventionen abgemildert werden konnte.
Und doch scheint die Trump-Regierung irgendwie vergessen zu haben, was vor nicht einmal einem Jahrzehnt passiert ist. Wie anders lassen sich ihre Bemühungen zur Rücknahme der Dodd-Frank-Regulierungsreform von 2010 erklären, die verhindern soll, dass sich etwas Derartiges wiederholt? Der Konsens abseits der Wall Street ist, dass die Dodd-Frank-Reform nicht weit genug ging. Wir werden regelmäßig (etwa durch Berichte über die zunehmende Menge an Automobilkrediten schlechter Bonität) daran erinnert, dass überzogene Risikobereitschaft und Raffgier nach wie vor Probleme darstellen. Bei einem der heimtückischeren Fälle von Fehlverhalten der jüngsten Zeit eröffneten Bankmitarbeiter von Wells Fargo ohne Wissen ihrer Kunden einfach Konten für diese, um zusätzliche Gebühren erheben zu können.
Natürlich stört sich Trump, der sich als Geschäftsmann selbst auf ruchlose Weise verhalten hat, nicht daran. Zum Glück scheint es, dass Powell sich der Wichtigkeit gut konzipierter Finanzregeln bewusst ist.
Doch sollte man die Politisierung der Fed lediglich als weiteren Aspekt von Trumps Kampf gegen das betrachten, was sein früherer Chefstratege Steve Bannon als "Verwaltungsstaat" bezeichnet hat. Diesen Kampf wiederum sollte man als Bestandteil eines umfassenderen Krieges gegen das Erbe der Aufklärung – Wissenschaft, demokratische Regierungsführung und Rechtsstaatlichkeit – ansehen. Dieses Erbe zu wahren erfordert den bedarfsgerechten Einsatz von Know-how und, wie Edward Stiglitz von der Cornell Law School betont hat, die Schaffung von Vertrauen in die öffentlichen Institutionen. Umfangreiche Forschungsarbeiten stützen inzwischen die Vorstellung, dass sich Gesellschaften ohne ein derartiges Vertrauen schlechter entwickeln.
Trump tut alle paar Tage etwas, um das Gefüge der US-Gesellschaft in Stücke zu reißen und ihre schon jetzt tiefgreifenden gesellschaftlichen und parteilichen Spaltungen weiter anzuheizen. Die eindeutige, akute Gefahr ist, dass das Land sich so an Trumps alarmierendes Verhalten gewöhnt, dass es dies inzwischen als "normal" betrachtet. Amerika hat mehr als sieben Jahrzehnte – wenn auch zugegeben häufig in unbeständiger Weise – darum gekämpft, seine erklärten Werte einzuhalten und Bigotterie, Faschismus und Nativismus in all ihren Formen zu bekämpfen. Nun hat es einen frauen- und fremdenfeindlichen Rassisten zum Präsidenten, dessen Politik durch eine profunde Verachtung für die Menschenrechte gekennzeichnet ist.
Man mag für oder gegen die Steuervorschläge der Republikaner, ihre Bemühungen zur "Reform" des Gesundheitswesens (die keine Notiz von den dutzenden von Millionen Menschen nehmen, die ihren Versicherungsschutz verlieren könnten) und ihr Bekenntnis zur Deregulierung des Finanzsektors sein (das die Folgen der Krise von 2008 ignoriert). Doch auch wenn die Fed für den Moment in Sicherheit sein mag, verblassen alle denkbaren wirtschaftlichen Vorteile dieser Agenda neben den politischen und gesellschaftlichen Risiken, die von Trumps Angriffen auf Amerikas am höchsten geschätzte Institutionen und Werte ausgehen.
Aus dem Englischen von Jan Doolan