¿Tiene Trump capturada a la Reserva Federal?
NUEVA YORK – Una de las facultades más importantes que tiene cualquier presidente de los Estados Unidos es el poder para designar miembros y jefes de las muchas agencias que son responsables de implementar las leyes y reglamentos del país y, en muchos casos, de gobernar la economía. Quizás, ninguna otra institución es más importante en ese sentido que la Reserva Federal.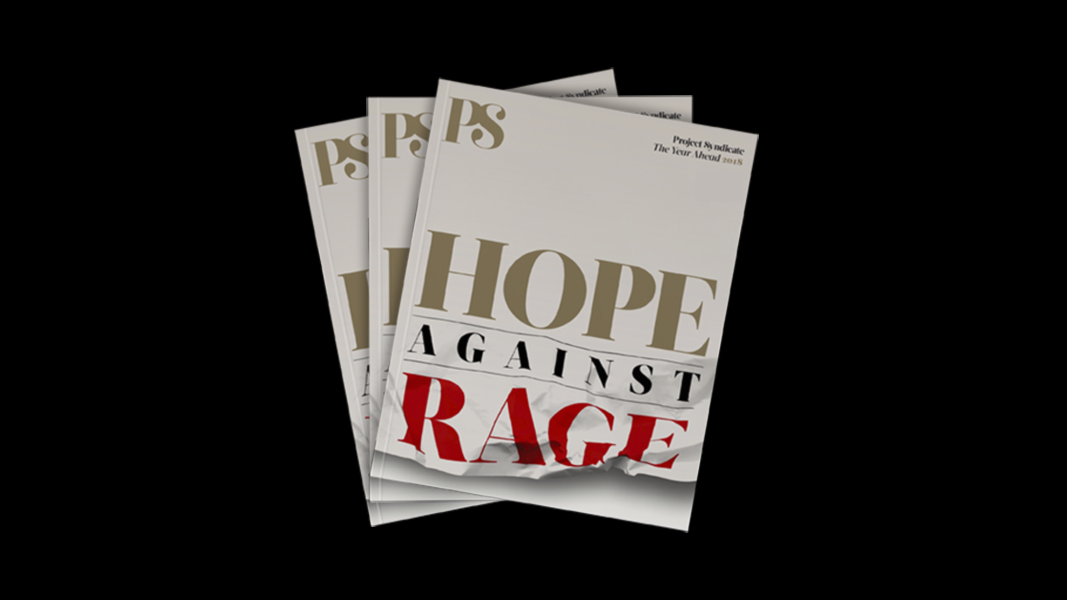 The Year Ahead 2018
The world's leading thinkers and policymakers examine what's come apart in the past year, and anticipate what will define the year ahead.
En el ejercicio de esta facultad, Donald Trump ha roto un patrón de larga data, que se remonta a casi medio siglo atrás, según el cual el presidente renueva el mandato (de manera no partidista) del director ejecutivo del Banco de la Reserva Federal, si se ha visto que dicho director o directora ha estado realizando un buen trabajo. Es muy probable que ningún otro director se haya desempeñado mejor en su trabajo, durante un momento particularmente difícil, que Janet Yellen.
Teniendo presente que sus dos predecesores inmediatos empañaron de gran manera la reputación de la Fed al hacerse de la vista gorda cuando se acumulaba un riesgo masivo – y se producía un fraude masivo – dentro del sector financiero, se puede afirmar que Yellen restauró la reputación de la Fed. Su mano tranquila y equilibrada nutrió un amplio consenso dentro de una Junta de la Reserva Federal que se caracteriza por tener dentro de ella filosofías económicas divergentes, y ella navegó la economía a través de una lenta recuperación en un período en el que la política fiscal se restringía innecesariamente, ya que republicanos hipócritas exageraban los peligros de los déficits. El compromiso superficial de los republicanos con la rectitud fiscal ahora sale a luz, ya que ellos propugnan recortes impositivos masivos para corporaciones y multimillonarios que agregarán uno y medio millón de millones de dólares al déficit durante el transcurso de la próxima década
Para ser justos, Trump eligió a una persona moderada, cuando muchos en su partido presionaban por un extremista. Trump, que nunca se avergüenza de los conflictos de intereses, tiene una extraña habilidad para adoptar políticas económicas, como las reducciones de impuestos propuestas, que lo benefician personalmente. Trump se dio cuenta de que un extremista elevaría las tasas de interés – lo que se constituye en la peor pesadilla de cualquier desarrollador de bienes raíces.
Trump rompió, también, con la tradición de otra manera: eligió como director de la Fed a una persona que no es un economista. La Fed enfrentará grandes desafíos en los próximos cinco años, a medida que se desplaza hacia políticas más normales. Las tasas de interés más altas podrían dar lugar a una turbulencia en el mercado, ya que los precios de los activos sufrirán una "corrección" significativa. Y, muchos esperan una caída económica importante durante los próximos cinco años; de lo contrario, la economía experimentaría una década de expansión prácticamente sin precedentes. Si bien el conjunto de herramientas de la Fed se ha expandido enormemente en la última década, las tasas de interés bajas y el enorme balance de la Fed –  así como el posible aumento masivo de la deuda, en caso de que Trump obtenga los recortes de impuestos que quiere – se constituirían en un reto, incluso para el economista mejor capacitado.
Lo que es más importante, ha habido un esfuerzo bipartidista (y mundial) a favor de despolitizar la política monetaria. La Reserva Federal, a través de su control de la oferta monetaria, tiene un enorme poder económico, y ese poder puede ser fácilmente utilizado con fines políticos – podemos decir, por ejemplo, que podría ser usado para generar más empleos en el corto plazo. Sin embargo, la falta de confianza en los bancos centrales, en un mundo de dinero fiduciario (donde los bancos centrales pueden crear dinero a voluntad), debilita el desempeño económico a largo plazo, en parte debido a temores a la inflación.
Pero, incluso en ausencia de una politización directa, la Fed siempre enfrenta un problema de "captura cognitiva" por parte de Wall Street. Eso es lo que sucedió cuando Alan Greenspan y Ben Bernanke estaban a cargo. Todos conocemos las consecuencias: la mayor crisis en tres cuartos de siglo, mitigada sólo por la intervención masiva del gobierno.
No obstante, de alguna manera, la administración Trump parece haber olvidado lo que sucedió hace menos de una década. ¿De qué otro modo se podría explicar sus esfuerzos para revocar las reformas normativas Dodd-Frank del año 2010, mismas que se diseñaron para evitar una recurrencia? El consenso más allá de Wall Street es que Dodd-Frank no fue lo suficientemente lejos. La toma de riesgos excesiva y el comportamiento predatorio siguen siendo problemas reales, como se nos es recordado con frecuencia (por ejemplo, por los informes sobre el creciente volumen de préstamos de alto riesgo para compra de automóviles). En uno de los casos recientes más insidiosos de hechos delictivos, los banqueros de Wells Fargo simplemente abrieron cuentas en nombre de clientes, sin que dichos clientes tengan conocimiento de ello, con el propósito de cobrar cargos adicionales.
Nada de esto molesta a Trump, por supuesto, quien en su calidad de hombre de negocios no ha sido ajeno a prácticas nefastas. Afortunadamente, parece que Powell reconoce la importancia de las regulaciones financieras bien diseñadas.
Sin embargo, la politización de la Fed debería verse simplemente como una parte más de la batalla que libra Trump contra lo que su ex-estratega en jefe, Steve Bannon, denominó como el "Estado administrativo". Esa batalla, a su vez, debería verse como parte de una guerra de mayores proporciones, una guerra contra el legado de la ilustración de la ciencia, la gobernabilidad democrática y el estado de derecho. Defender ese legado implica emplear la experiencia necesaria, y crear, como ha enfatizado Edward Stiglitz de la Facultad de Leyes de la Universidad Cornell, confianza en las instituciones públicas. Hoy en día una gran cantidad de investigaciones respaldan la idea de que las sociedades funcionan más deficientemente sin dicha confianza.
Cada cierto número de días, Trump hace algo para desgarrar el tejido de la sociedad estadounidense e inflamar sus ya profundas divisiones sociales y partidistas. El peligro claro y presente es que el país está tan acostumbrado a los atropellos de Trump que ahora los mismos aparentan ser hechos "normales". Durante más de siete décadas, Estados Unidos ha batallado – a menudo de forma esporádica, sin lugar a duda – para rescatar sus valores establecidos, luchando contra la intolerancia, fascismo y nativismo en todas sus formas. Ahora, el presidente de Estados Unidos es un misógino, racista y xenófobo cuyas políticas encarnan un profundo desprecio por la causa de los derechos humanos.
Uno puede aprobar o desaprobar las propuestas fiscales de los republicanos, sus esfuerzos para "reformar" la atención médica (mismos que no toman conciencia de las decenas de millones de personas que podrían perder su cobertura de seguro) y su compromiso con la desregulación financiera (que ignora las consecuencias de la crisis del año 2008). Pero, si bien la Reserva Federal puede que esté a salvo por el momento, todos los posibles beneficios económicos que esta agenda pudiese traer consigo empalidecen cuando se los compara con la magnitud de los riesgos políticos y sociales planteados por los ataques de Trump a las instituciones y valores más preciados de Estados Unidos.
Traducción del inglés: Rocío L. Barrientos.