Trump capturou a Fed?
NOVA IORQUE – Uma das competências vitais de qualquer presidente dos EUA consiste na nomeação dos membros e chefias das várias agências responsáveis pela implementação das leis e regulamentos do país e, em muitos casos, por governarem a economia. Nesse aspecto, talvez nenhuma instituição seja mais importante que a Reserva Federal.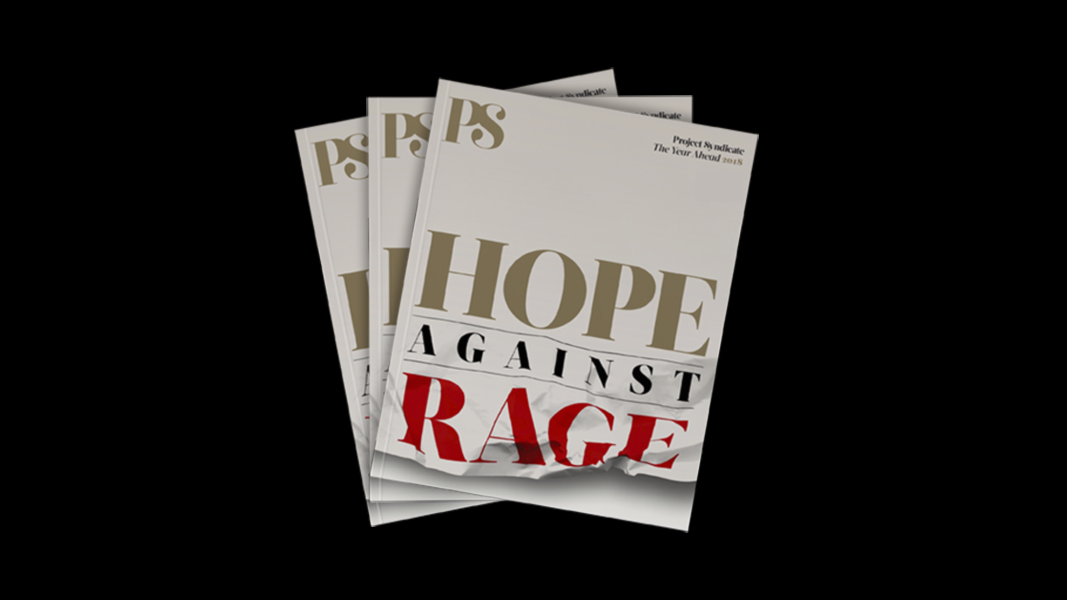 The Year Ahead 2018
The world's leading thinkers and policymakers examine what's come apart in the past year, and anticipate what will define the year ahead.
Ao exercitar essa competência, Donald Trump quebrou um padrão de longa data, que tinha quase meio século, em que o presidente reconduz (de uma forma apartidária) o presidente titular da Fed, caso se considere que tenha feito um bom trabalho. Talvez nenhum presidente tenha feito um melhor trabalho, num momento especialmente difícil, do que Janet Yellen.
Enquanto os seus dois antecessores imediatos mancharam consideravelmente a reputação da Fed, ao olharem para o lado enquanto se acumulava um risco enorme (e ocorriam enormes fraudes) no sector financeiro, Yellen restaurou a reputação da Fed. A sua liderança calma e equilibrada fomentou um consenso alargado num Conselho da Reserva Federal caracterizado por filosofias económicas divergentes, e ela conduziu a economia através de uma lenta recuperação, num período em que a política fiscal foi desnecessariamente pressionada, já que os ambíguos Republicanos exageravam os perigos do défice. O compromisso superficial dos Republicanos com a rectidão fiscal está agora a ser exposto, ao defenderem enormes benefícios fiscais para as empresas e bilionários, que adicionarão um bilião e meio de dólares ao défice durante a próxima década.
Deve reconhecer-se que Trump escolheu um moderado, quando muitos no seu partido insistiam num extremista. Trump, que nunca teve pudores sobre conflitos de interesse, tem uma capacidade incrível de adoptar políticas económicas, como os cortes fiscais propostos, que o beneficiam pessoalmente. Ele apercebeu-se de que um extremista aumentaria as taxas de juro – o pior pesadelo de qualquer promotor imobiliário.
Trump quebrou com o passado de outra forma: escolheu um não-economista. A Fed enfrentará grandes desafios nos próximos cinco anos, à medida que for regressando a políticas mais normais. Taxas de juro mais altas poderiam originar perturbações no mercado, com os preços dos activos a sofrerem "correcções" significativas. E muitos esperam uma recessão importante nos próximos anos; de outra forma, a economia experienciaria uma quase inédita década e meia de expansão. Apesar do conjunto de ferramentas da Fed ter sido grandemente alargado durante a última década, as baixas taxas de juro e o enorme balanço da Fed (e o possivelmente enorme aumento da dívida, caso Trump consiga os seus cortes fiscais) desafiariam até o economista mais bem treinado.
De forma mais importante, tem havido um esforço bipartidário (e global) para despolitizar a política económica. A Fed, através do seu controlo da oferta de moeda, tem um poder económico enorme, e esse poder pode facilmente ser indevidamente exercido para fins políticos (por exemplo, para criar mais empregos no curto prazo). Mas a falta de confiança nos bancos centrais num mundo de moeda fiduciária (onde os bancos centrais podem criar moeda à vontade) enfraquece o desempenho económico no longo prazo, em parte devido aos receios com a inflação.
Mesmo na ausência de uma politização directa, a Fed enfrenta sempre um problema de "captura cognitiva" em Wall Street. Foi o que aconteceu quando Alan Greenspan e Ben Bernanke estavam no comando. Todos conhecemos as consequências: a maior crise em três quartos de século, atenuada apenas por enormes intervenções governamentais.
E, contudo, a administração Trump parece ter esquecido o que aconteceu há menos de uma década. De outra forma, como explicar os seus esforços para rescindir as reformas regulamentares Dodd-Frank de 2010, concebidas para impedir uma recorrência? O consenso em Wall Street é que as reformas Dodd-Frank não foram suficientemente longe. A tomada excessiva de risco e o comportamento predatório ainda são problemas reais, como nos é frequentemente relembrado (por exemplo, pelos relatórios sobre o volume crescente de empréstimos de alto risco para a compra de automóvel). Num dos mais recentes e insidiosos exemplos de prevaricação, os banqueiros do Wells Fargo abriram contas em nome dos seus clientes, sem que estes o soubessem, para poderem cobrar comissões adicionais.
Evidentemente, nada disto preocupa Trump que, como homem de negócios, não é estranho a práticas desonestas. Felizmente, Powell parece reconhecer a importância das regulamentações financeiras bem-concebidas.
Mas a politização da Fed deve ser encarada como apenas mais uma parte da batalha de Trump contra aquilo a que o seu antigo estratega-chefe, Steve Bannon, se referia como o "estado administrativo". Essa batalha, por sua vez, deve ser vista como parte de uma guerra maior contra o legado Iluminista da ciência, da governação democrática e do estado de direito. A defesa desse legado implica a utilização da competência sempre que necessária, e o desenvolvimento, como salientou Edward Stiglitz da Cornell Law School, da confiança nas instituições públicas. Um grande conjunto de investigações apoia hoje a ideia de que as sociedades funcionam pior na ausência dessa confiança.
A cada poucos dias, Trump faz algo para rasgar o tecido da sociedade dos EUA e inflamar as suas já profundas divisões sociais e partidárias. O perigo claro e eminente é que o país esteja a ficar tão acostumado às afrontas de Trump que estas comecem a parecer "normais". Durante mais de sete décadas, a América lutou (de forma frequentemente irregular, é certo) para salvar os seus valores declarados, combatendo a intolerância, o fascismo e o nativismo em todas as suas formas. Agora, o presidente da América é um xenófobo misógino e racista, cujas políticas personificam um desprezo profundo pela causa dos direitos humanos.
Podemos aprovar ou reprovar as propostas fiscais, os esforços para "reformar" a saúde (alheios às dezenas de milhões de pessoas que podem perder a sua cobertura de assistência) e o compromisso com a desregulamentação financeira (ignorando as consequências da crise de 2008) dos Republicanos. Mas embora a Fed possa parecer segura por enquanto, quaisquer possíveis benefícios económicos criados por esta agenda empalidecem em comparação com a magnitude dos riscos políticos e sociais representados pelas investidas de Trump sobre as instituições e valores mais acarinhados pela América.