Uchvátil Trump Fed?
NEW YORK – Jednou z významných pravomocí každého prezidenta USA je jmenovat členy a šéfy mnoha orgánů, které jsou zodpovědné za uskutečňování zákonů a předpisů země a mnohdy řídí ekonomiku. V tomto ohledu není snad žádná instituce důležitější než Federální rezervní systém.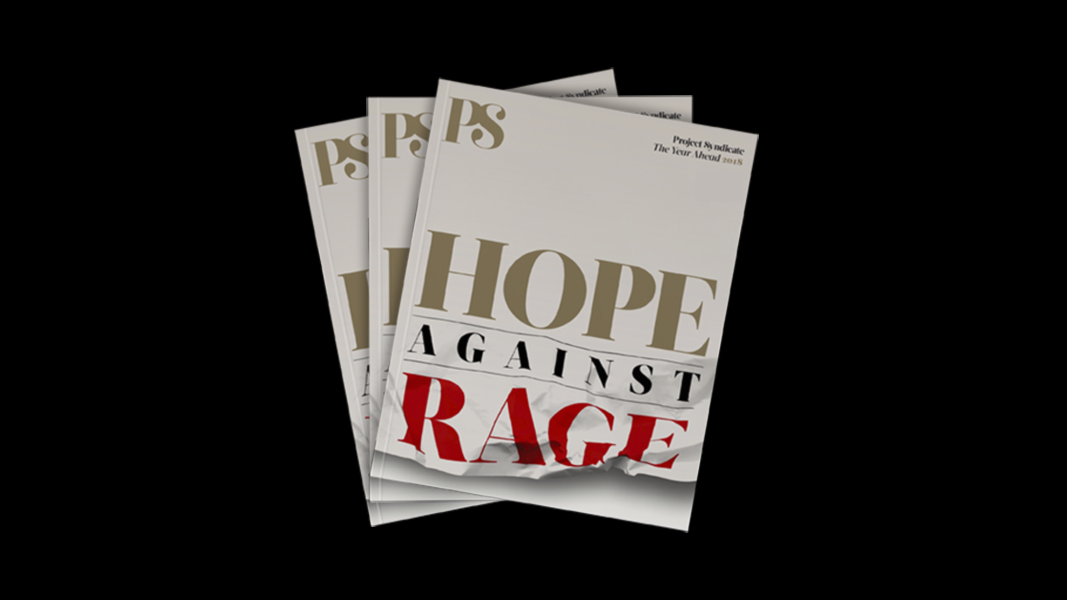 The Year Ahead 2018
The world's leading thinkers and policymakers examine what's come apart in the past year, and anticipate what will define the year ahead.
Donald Trump při výkonu této pravomoci porušil dlouhotrvající pravidlo, dodržované už téměř půlstoletí, podle něhož prezident (na nestranickém základě) znovu jmenuje úřadujícího předsedu Fedu, je-li vnímán tak, že odvádí dobrou práci. Zřejmě žádný předseda neodvedl lepší práci, obzvlášť v těžké době, než Janet Yellenová.
Zatímco její dva bezprostřední předchůdci citelně poskvrnili pověst Fedu přimhuřováním očí, když se ve finančním sektoru hromadila obrovská rizika a docházelo k rozsáhlým podvodům, Yellenová ji očistila. V Radě Federálního rezervního systému, typické rozmanitými filozofickými přístupy k ekonomice, svým klidným a vyváženým vedením tříbila široký konsensus a v období, kdy byla fiskální politika zbytečně upjatá, neboť licoměrní republikáni zveličovali nebezpečí schodků, dokázala ekonomiku provést pomalým zotavováním. Povrchnost oddanosti republikánů vůči fiskální poctivosti dnes vychází najevo, poněvadž prosazují obří daňové škrty pro firmy a miliardáře, které v příštích deseti letech rozšíří deficit o jeden a půl bilionu dolarů.
Abychom byli spravedliví, Trump zvolil umírněnce, třebaže mnozí v jeho straně prosazovali extremistu. Trump se nikdy nestydí střetu zájmů a má podivuhodnou schopnost klonit se k hospodářským politikám, třeba navrhovaným daňovým škrtům, které mu přinesou osobní prospěch. Uvědomil si, že extremista by zvýšil úrokové sazby – což je nejhorší noční můra každého realitního developera.
S precedenty se Trump rozešel jinak: vybral si neekonoma. Fed bude v příštích pěti letech čelit velkým výzvám, neboť se bude vracet k normálním politikám. Vyšší úrokové sazby by mohly na trhu vyvolat pozdvižení, až ceny aktiv projdou významnou "korekcí". Mnozí přitom v příštích pěti letech očekávají výrazný pokles; ekonomika by jinak zažila téměř neslýchanou dekádu a půl rozmachu. Sada nástrojů, již má Fed po ruce, se sice v posledních deseti letech výrazně rozšířila, ale nízké úrokové sazby a obrovská bilance Fedu – a eventuálně masivní nárůst dluhu, kdyby Trump prosadil své daňové škrty –, by byly zkouškou i pro ekonoma s nejlepším vzděláním.
Vůbec nejdůležitější ovšem je, že v obou amerických partajích (a globálně) doposud převládalo úsilí o odpolitizování měnové politiky. Prostřednictvím kontroly peněžní zásoby má Fed obrovskou ekonomickou moc a takovou moc lze snadno zneužít k politickým účelům – řekněme k tvorbě pracovních míst v krátkodobém výhledu. Nedostatečná důvěra v centrální banky ve světě nekrytých peněz (kde centrální banky mohou vytvářet peníze dle libosti) však oslabuje dlouhodobou hospodářskou výkonnost, částečně kvůli obavám z inflace.
I bez přímé politizace se Fed vždy potýká s problémem "kognitivního uchvácení" ze strany Wall Street. Právě to se stalo, když u kormidla byli Alan Greenspan a Ben Bernanke. Všichni známe důsledky: největší krizi za tři čtvrtě století, již zmírnila jen rozsáhlá vládní intervence.
Přesto, zdá se, Trumpova administrativa nějak zapomněla, co se před necelými deseti lety přihodilo. Jak jinak vysvětlit její snahy o zrušení Doddovy-Frankovy regulatorní reformy z roku 2010, navržené tak, aby bránila opakování? Konsenzus mimo Wall Street je ten, že Dodd-Frank nešel dostatečně daleko. Nadměrné přijímání rizik a predátorské chování jsou stále reálné problémy, jak se nám často připomíná (například ve zprávách o rostoucím objemu podřadných úvěrů na nákupy aut). Při jednom ze zákeřnějších projevů protiprávního jednání v poslední době bankéři ve Wells Fargo jednoduše otevřeli účty na jména svých klientů, bez jejich vědomí, aby mohli vybírat další poplatky.
Trumpa, jemuž jako podnikateli nebyly nekalé praktiky cizí, nic z toho samozřejmě netrápí. Naštěstí se zdá, že Jerome Powell chápe význam dobře navržené finanční regulace.
Politizaci Fedu je však třeba nahlížet jen jako další součást Trumpova boje proti tomu, co jeho někdejší hlavní stratég Steve Bannon označoval za "administrativní stát". Tento boj je dále třeba vnímat jako součást obecnějšího tažení proti osvícenskému dědictví vědy, demokratického vládnutí a vlády práva. Předpokladem zachování tohoto odkazu je uplatňování potřebných odborných znalostí, a jak zdůraznil Edward Stiglitz z právnické fakulty Cornellovy univerzity, vytváření důvěry ve veřejné instituce. Myšlenka, že se společnostem bez takové důvěry daří hůř, se dnes už opírá o rozsáhlý soubor důkazů.
Každých pár dní provede Trump něco, co rozrušuje předivo americké společnosti a rozdmýchává v ní beztak už hluboké sociální a stranické rozpory. To, že si země na Trumpovy nehoráznosti zvyká natolik, že se dnes už jeví jako "normální", představuje zřetelné a bezprostřední nebezpečí. Už víc než sedm desetiletí Amerika bojuje – ovšemže často přerušovaně – za naplnění svých hodnot a potírá fanatismus, fašismus a nativismus ve všech jejich podobách. Americkým prezidentem je teď misogynní, rasistický xenofob, jehož politiky ztělesňují hluboké pohrdání tématem lidských práv.
S republikánskými daňovými návrhy, s jejich snahami "reformovat" zdravotnictví (lhostejně k desítkám milionů těch, kdo mohou přijít o pojistné krytí) a věrností finanční deregulaci (ignorující důsledky krize roku 2008) lze souhlasit či nesouhlasit. Avšak třebaže je snad Fed prozatím v bezpečí, všechny eventuální ekonomické přínosy této agendy blednou vedle rozsahu politických a sociálních rizik plynoucích z Trumpových útoků na nejváženější americké instituce a hodnoty.
Z angličtiny přeložil David Daduč