Pressefeindliche Präsidenten
CARACAS – US-Präsident Donald Trump hat die Nachrichtenmedien als "Volksfeinde" tituliert. Der brasilianische Präsident Jair Bolsonaro hat Journalisten als "verdorben" und "unmoralisch" bezeichnet und sie "sensationslüsterner Angriffe" auf ihn beschuldigt. Der (als AMLO bekannte) mexikanische Präsident Andrés Manuel López Obrador hat sie als "Niemande, Konservative, Besserwisser, Pharisäer" sowie als "fifí" (bourgeois, anmaßend) und "chayoteros" (ein Begriff, der impliziert, dass sie sich bestechen lassen) etikettiert.
Populistische Führer lieben die Massenmedien, die sie in die Lage versetzen, ihre eigenen Ideen zu verbreiten. Doch sie hassen den Journalismus, der schwierige Fragen stellt und darauf zielt, sie zur Rechenschaft zu ziehen. Und das ist genau der Grund, warum wir diesen verteidigen müssen.
Trump, Bolsonaro und AMLO – die trotz ihrer Unterschiede nationalistische Ansichten, populistische Taktiken und demokratiefeindliche Neigungen teilen – beschränken sich dabei durchaus nicht auf Verbalattacken. Die Trump-Regierung hat den Zugang der Presse zum Weißen Haus stark eingeschränkt. Sie hat zudem die Presse-Akkreditierungen vieler Journalisten unter Angabe derart fehlerhafter oder undurchsichtiger Gründe widerrufen oder ausgesetzt, dass die Gerichte die Neuausstellung dieser Akkreditierungen angeordnet haben.
Trump hat jetzt erneut auf ominöse Art mit der Tradition gebrochen. Bisher wurde täglich ein breites Spektrum an Zeitschriften und Zeitungen – von der Financial Times bis hin zur New York Post –ans Weiße Haus ausgeliefert, und das schon seit langem. Das ist in einer Demokratie so üblich: Die Zentren der Macht müssen gut informiert sein, und das bedeutet, unterschiedlichste Medien unabhängig von ihrer redaktionellen Linie zu abonnieren.
Trump jedoch entschied im Oktober, dass weder die Washington Post noch die New York Times – die er beide des Öfteren der Voreingenommenheit und Unehrlichkeit bezichtigt hat – weiter ans Weiße Haus ausgeliefert werden sollen. "Sie sind Fake", erklärte er in dem Interview mit Fox News, in dem er seine Absicht ankündigte. Die Trump-Regierung drängt zudem andere Bundesbehörden, ihre Abonnements ebenfalls zu kündigen.
Eine Woche nach Trumps Entscheidung folgte Bolsonaro dessen Beispiel und stornierte alle Regierungsabonnements von Folha de São Paulo, einer der angesehensten Zeitungen Brasiliens. "Ich will von Folha de São Paulo nichts wissen", erklärte Bolsonaro, denn die Lektüre dieser Zeitung "vergiftet meine Regierung". Regierungsberater, so fügte er hinzu, könnten jederzeit zum Nachrichtenkiosk gehen und sich ein Exemplar kaufen – "Ich hoffe, sie beschuldigen mich nicht der Zensur" –, aber es würden keine öffentlichen Gelder mehr dafür ausgegeben. "Und", so schloss er drohend, "wer in Folha de São Paulo inseriert, passt hoffentlich auf!"
Subscribe now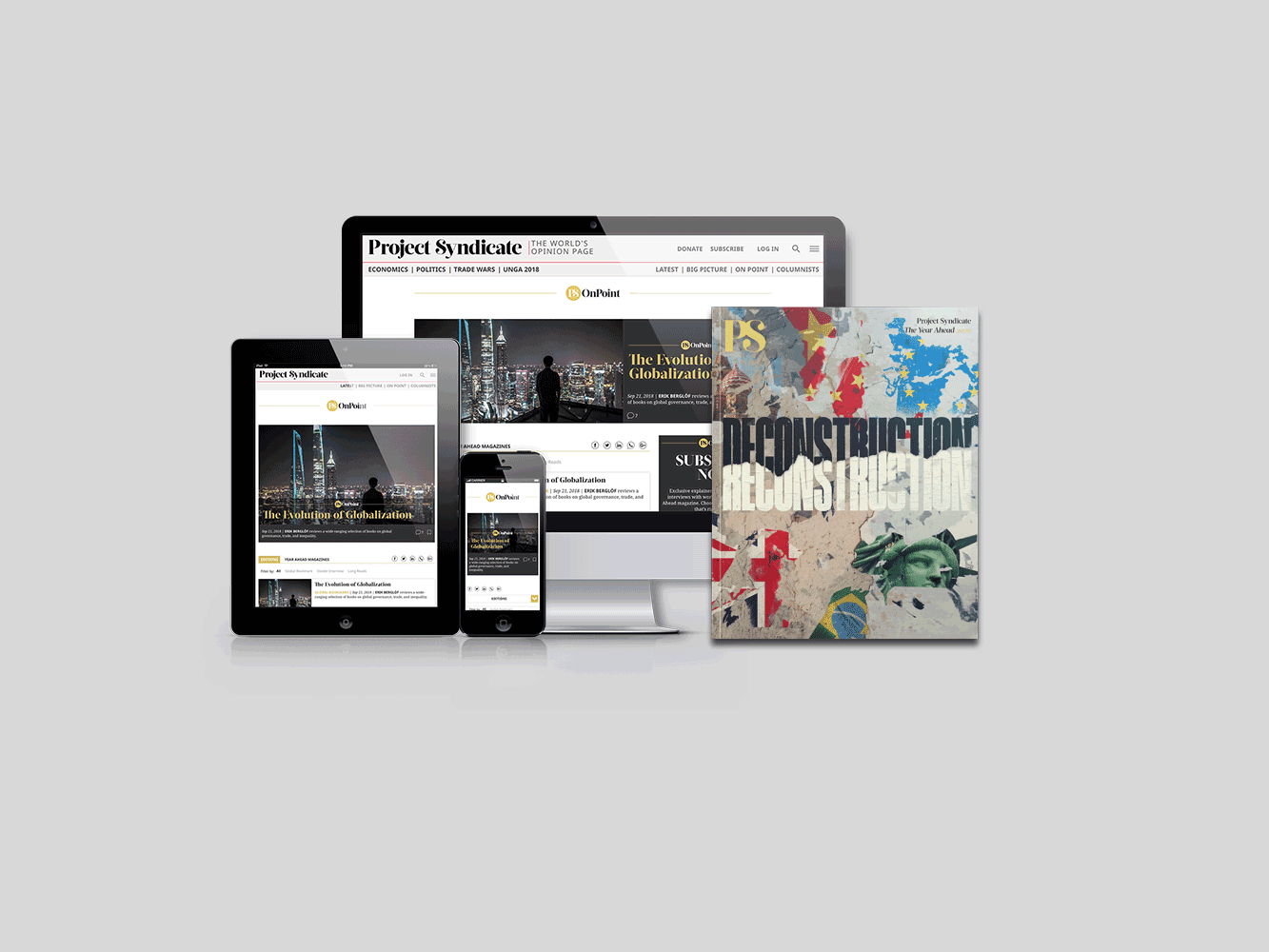 Subscribe now
Subscribe today and get unlimited access to OnPoint, the Big Picture, the PS archive of more than 14,000 commentaries, and our annual magazine, for less than $2 a week.
In Mexiko hat derweil AMLO das Regierungsbudget für Medienwerbung stark gekürzt und die Kürzungen auf regierungskritische Zeitungen wie etwa Reforma ausgerichtet. AMLO hat unbelegte Anschuldigungen gegen Reforma erhoben, wonach diese frühere Regierungen begünstigt habe und für geheime Interessen arbeite. Die Auswirkungen dieses Schritts sind in Mexiko, wo die Medien häufig von Anzeigen der Regierung abhängig sind, besonders bedeutsam.
Mexiko gehört zudem zu den für Journalisten gefährlichsten Ländern weltweit. Es ist unwahrscheinlich, dass ein Präsident, der Journalisten als Feinde betrachtet, es sicherer machen wird.
Die Staatsmacht zu nutzen, um einzelne Medien abzustrafen, weil sie eine regierungskritische redaktionelle Linie verfolgen, ist das Verhalten von Diktatoren. Zeitungsabonnements, Medienwerbung und journalistischen Zugang in eine Waffe zu verwandeln läuft auf einen Anschlag auf die Pressefreiheit, die freie Meinungsäußerung und die Informationsfreiheit hinaus, was offensichtlich eine ernste Bedrohung der Demokratie darstellt.
So hat etwa Hugo Chávez, der Venezuela 14 Jahre lang regierte, die Presse unermüdlich attackiert und versucht, ihre Glaubwürdigkeit zu untergraben und sie als Feind des Volkes darzustellen. Indem er seine eigene Version der Ereignisse forcierte und ein feindseliges Umfeld für unabhängige Nachrichtenmedien schuf, erreichte er eine "Kommunikationshegemonie".
Chávez' Nachfolger Nicolás Maduro verfolgt dieselbe Taktik. In den letzten Jahren haben mehr als 50 Zeitungen ihre Druckausgaben eingestellt, ihre Erscheinenshäufigkeit (von täglich auf wöchentlich) verringert oder Seitenzahl und Auflagehöhe drastisch gesenkt, unter anderem, weil die Devisenbewirtschaftung die Einfuhr von Druckertinte verhindert hat. Hierdurch sowie durch direkten Druck der Regierung (etwa durch Gerichtsverfahren) und den wirtschaftlichen Zusammenbruch (einschließlich Hyperinflation) wurden Venezuelas freie Medien praktisch völlig dezimiert.
Die katastrophale Wirtschaftspolitik, weit verbreitete Korruption und allgegenwärtige Vetternwirtschaft in Venezuela unter Chávez und Maduro ist kein Zufall. Heute ist Venezuela eine ausgewachsene Diktatur, in der die politischen Gegner der Regierung inhaftiert werden und Demonstranten brutaler Repression ausgesetzt sind.
Venezuela ist daher ein Musterbeispiel dafür, warum Trumps, Bolsonaros und AMLOs Angriffe auf die Medien ernstgenommen werden müssen. Alle Medien, egal, ob sie Zielscheibe sind oder begünstigt werden, sollten dagegen ankämpfen, und zwar u. a. durch Bemühungen um Unterlassungsverfügungen vor nationalen und internationalen Gerichten. Journalisten und andere – etwa wissenschaftliche Vereinigungen – können auf lokaler Ebene auf die Verteidigung der Rechte und Freiheiten von Bürgern und Medien ausgerichtete Initiativen verfolgen.
Auch NGOs können Hilfe leisten, und zwar nicht nur, indem sie unmissverständlich ihre Ablehnung zum Ausdruck bringen, sondern auch, indem sie Daten zur Medienfreiheit erheben und veröffentlichen. Die Zivilgesellschaft ihrerseits sollte lautstark zur Verteidigung der Medien beitragen, indem sich die Bürger an gemeinsamen Initiativen mit den Medien und ihren Verteidigern beteiligen.
Ein Feind der freien Presse ist ein Feind der Demokratie. Wir können nicht sagen, wir wären nicht gewarnt gewesen.
Aus dem Englischen von Jan Doolan