Ces présidents qui haïssent la presse
CARACAS – Le président américain Donald Trump considère les médias comme « l'ennemi du peuple ». Le président brésilien Jair Bolsonaro parle de journalistes « putrides » et « immoraux », qu'il accuse de fomenter des « offensives sensationnalistes » contre lui. Quant au président mexicain Andrés Manuel López Obrador (le président AMLO), il les décrit comme des « inexistants, conservateurs, hypocrites qui prétendent tout savoir », ou encore comme des « fifi » (bourgeois, prétentieux) et des « chayoteros » (terme qui sous-entend une corruption).
Les dirigeants populistes aiment les médias de masse, qui leur permettent de propager leurs idées. Ils haïssent en revanche le journalisme, qui soulève des questions dérangeantes, et qui les confrontent à leurs responsabilités. C'est précisément la raison pour laquelle nous devons le défendre.
Trump, Bolsonaro et AMLO – qui en dépit de leurs différences partagent une vision nationaliste, des stratégies populistes, et des penchants antidémocratiques – ne se limitent pas à des attaques verbales. L'administration Trump a sérieusement limité l'accès de la presse à la Maison-Blanche. Elle a également révoqué ou suspendu les accréditations de presse de nombreux journalistes, sur la bases de motifs si infondés ou opaques que plusieurs juges ont ordonné leur rétablissement.
Trump a également rompu tristement avec une tradition ancienne. Pendant des années, les exemplaires de divers journaux et magazines, du Financial Times au New York Post, étaient distribués chaque matin à la Maison-Blanche. Ce fonctionnement est habituel dans une démocratie : les centres de pouvoir doivent être informés de l'actualité, ce qui implique de consulter toutes sortes de journaux, quelle que soit leur ligne éditoriale.
Trump a néanmoins décidé au mois d'octobre que le Washington Post et le New York Times – qui tous deux l'accusent souvent de partialité et de malhonnêteté – ne seraient plus distribués à la Maison-Blanche. Ces journaux seraient remplis de « fake news », a-t-il expliqué à Fox News en annonçant sa décision. L'administration Trump encourage par ailleurs d'autres agences fédérales à en faire de même.
Une semaine après la décision de Trump, Bolsonaro a suivi l'exemple américain, en annulant tous les abonnements du gouvernement au Folha de São Paulo, l'un des journaux les plus respectés au Brésil. « Je ne veux rien savoir du Folha de São Paulo », dont la lecture « empoisonne mon gouvernement », a déclaré Bolsonaro. Ses conseillers pourront toujours en acheter un exemplaire chez le marchand de journaux, a-t-il ajouté, et « j'ose espérer qu'ils ne m'accuseront pas de censure », mais plus aucun argent public ne sera dépensé pour l'acquérir. « Et que ceux qui font de la publicité dans le Folha de São Paulo entendent bien mon message », a-t-il conclu sur un ton menaçant.
Subscribe now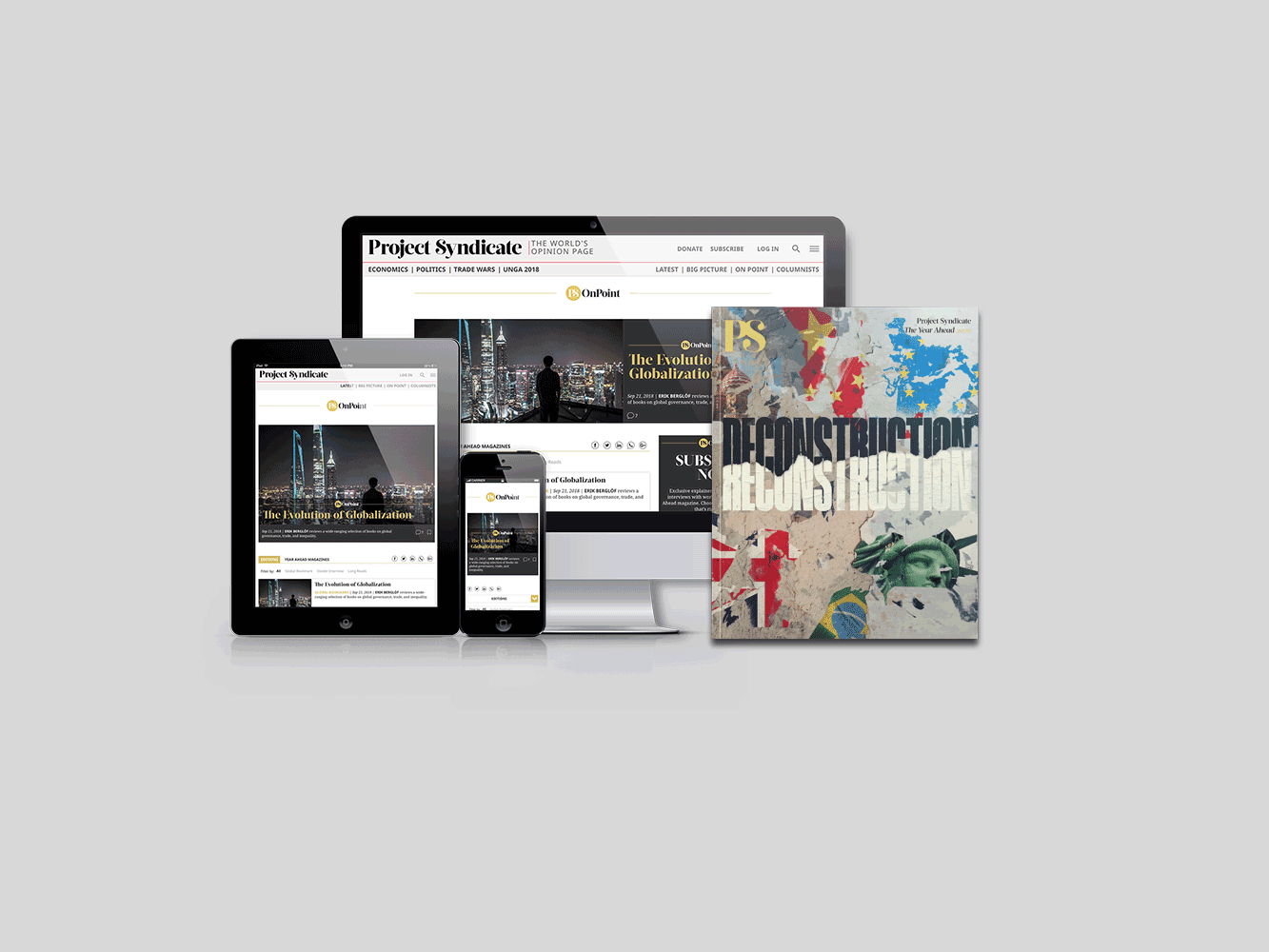 Subscribe now
Subscribe today and get unlimited access to OnPoint, the Big Picture, the PS archive of more than 14,000 commentaries, and our annual magazine, for less than $2 a week.
Pendant ce temps, au Mexique, le président AMLO réduit significativement le budget gouvernemental de publicité dans les médias, en ciblant les journaux critiques à l'égard du gouvernement, tels que le Reforma. AMLO accuse dans une mesure sans précédent le journal Reforma de défendre les gouvernements antérieurs, et de travailler aux fins d'intérêts secrets. Cette décision revêt des conséquences particulièrement importantes au Mexique, où les médias sont souvent dépendants des dépenses publicitaires de l'État.
Le Mexique figure parmi les pays les plus dangereux au monde pour les journalistes. Il est peu probable que le pays deviennent pour eux plus sûr, sous le règne d'un président qui les considère comme ses adversaires.
Le fait d'user de l'État pour sanctionner des médias spécifiques, au motif d'une ligne éditoriale peu flatteuse, constitue la marque des dictateurs. Le fait de transformer les abonnements de presse, la publicité dans les journaux, et l'accès des journalistes en une arme dirigée contre la liberté de la presse, d'expression et d'information, représente incontestablement une menace sérieuse pour la démocratie.
Hugo Chávez, qui a régné sur le Venezuela pendant 14 ans, s'attaquait ainsi régulièrement à la presse, en s'efforçant de mettre à mal sa crédibilité, et de la dépeindre comme l'ennemie du peuple. En promouvant sa propre version des événements, et en créant un environnement hostile pour les médias indépendants, Chávez est parvenu à instaurer une « hégémonie communicationnelle ».
Le successeur de Chávez, Nicolás Maduro, opère selon le même manuel. Ces dernières années, plus de 50 journaux ont été contraintes de cesser d'imprimer, de diminuer la fréquence de leur publication (désormais hebdomadaire plutôt que journalière), ou de réduire significativement leur nombre de pages et de tirages, notamment en raison de contrôles de change qui font obstacle aux importations de papier journal. Ajoutez à cela une pression directe de la part du gouvernement (au travers par exemple de procès) et l'effondrement économique (notamment l'hyperinflation), et vous aboutissez à une liberté des médias vénézuéliens pour ainsi dire décimée.
Ce n'est pas une coïncidence si le Venezuela sous Chávez et Maduro a souffert de politiques économiques catastrophiques, d'une corruption généralisée, et d'un clientélisme omniprésent. Le Venezuela est aujourd'hui une dictature à part entière, dans laquelle les opposants politiques au gouvernement sont incarcérés, et les protestataires exposés à une répression brutale.
Le Venezuela produit ainsi un enseignement majeur quant aux raisons pour lesquelles les attaques opérées par Trump, Bolsonaro et AMLO contre les médias doivent être prises au sérieux. Tous les médias, pris pour cible ou épargnés, doivent contre-attaquer, notamment en sollicitant des injonctions devant les tribunaux nationaux et internationaux. Les journalistes et autres acteurs de type associations universitaires peuvent mener localement des initiatives consistant à défendre les droits et libertés des citoyens et des médias.
Les ONG peuvent participer à la démarche, non seulement en exprimant sans équivoque leur opposition, mais également en collectant et en publiant des données autour de la liberté des médias. La société civile doit elle aussi apporter sa contribution totale à la défense des médias, les citoyens prenant part à des initiatives conjointes avec les médias et leurs défenseurs.
Tout ennemi de la presse est un ennemi de la démocratie. Nous ne pourrons pas dire que nous ne le savions pas.
Traduit de l'anglais par Martin Morel