Presidentes contra a imprensa
CARACAS – O presidente dos EUA, Donald Trump, rotulou as agências noticiosas de "inimigos do povo". O presidente brasileiro, Jair Bolsonaro chamou aos jornalistas "nojentos" e "imorais", e acusou-os de organizarem "ataques sensacionistas" contra ele. O presidente mexicano, Andrés Manuel López Obrador (conhecido como AMLO) rotulou-os de "zé-ninguéns, conservadores, sabichões, hipócritas", para além de "fifi" (burgueses, pretensiosos) e "chayoteros" (um apodo aplicado a quem recebe subornos).
Os líderes populistas adoram os meios de comunicação, que lhes permitem divulgar as suas próprias ideias. Mas detestam o jornalismo, que coloca questões difíceis e visa responsabilizá-los. É precisamente por isso que temos de defendê-lo.
Trump, Bolsonaro e AMLO – que, apesar das suas diferenças, partilham perspectivas nacionalistas, tácticas populistas e inclinações antidemocráticas – não se limitaram a ataques retóricos. A administração Trump restringiu grandemente o acesso da imprensa à Casa Branca. Também revogou ou suspendeu as credenciais de imprensa de muitos jornalistas, com base em raciocínios tão viciados ou opacos que a sua restauração já foi ordenada pelos tribunais.
Agora, Trump avançou para mais uma tenebrosa quebra com a tradição. Há muito tempo que um conjunto diversificado de revistas e jornais, do Financial Times ao New York Post, é entregue diariamente na Casa Branca. Este procedimento é normal em democracia: os centros do poder têm de estar bem informados, e isso significa subscrever todos os tipos de meios de comunicação, independentemente das suas linhas editoriais.
Trump, porém, decidiu em Outubro que nem o Washington Post nem o New York Times – ambos por ele frequentemente acusados de enviesamento e desonestidade – continuarão a ser entregues na Casa Branca. "São falsos", afirmou durante a entrevista à Fox News durante a qual anunciou as suas intenções. A administração Trump está a insistir com outras agências federais para também cancelarem as suas assinaturas.
Uma semana após a decisão de Trump, Bolsonaro seguiu o seu exemplo, ao cancelar todas as assinaturas governamentais da Folha de São Paulo, um dos jornais mais respeitados do Brasil. "Não quero ouvir falar da Folha de São Paulo", declarou Bolsonaro, porque a leitura desse jornal "envenena o meu governo". Os assessores, acrescentou, podiam comprar uma cópia do jornal nas bancas – "Espero que não me acusem de censura" – mas não seriam gastos fundos públicos nisso. "E quem anuncia na Folha de São Paulo presta atenção, não é verdade?", concluiu de forma ameaçadora.
Subscribe now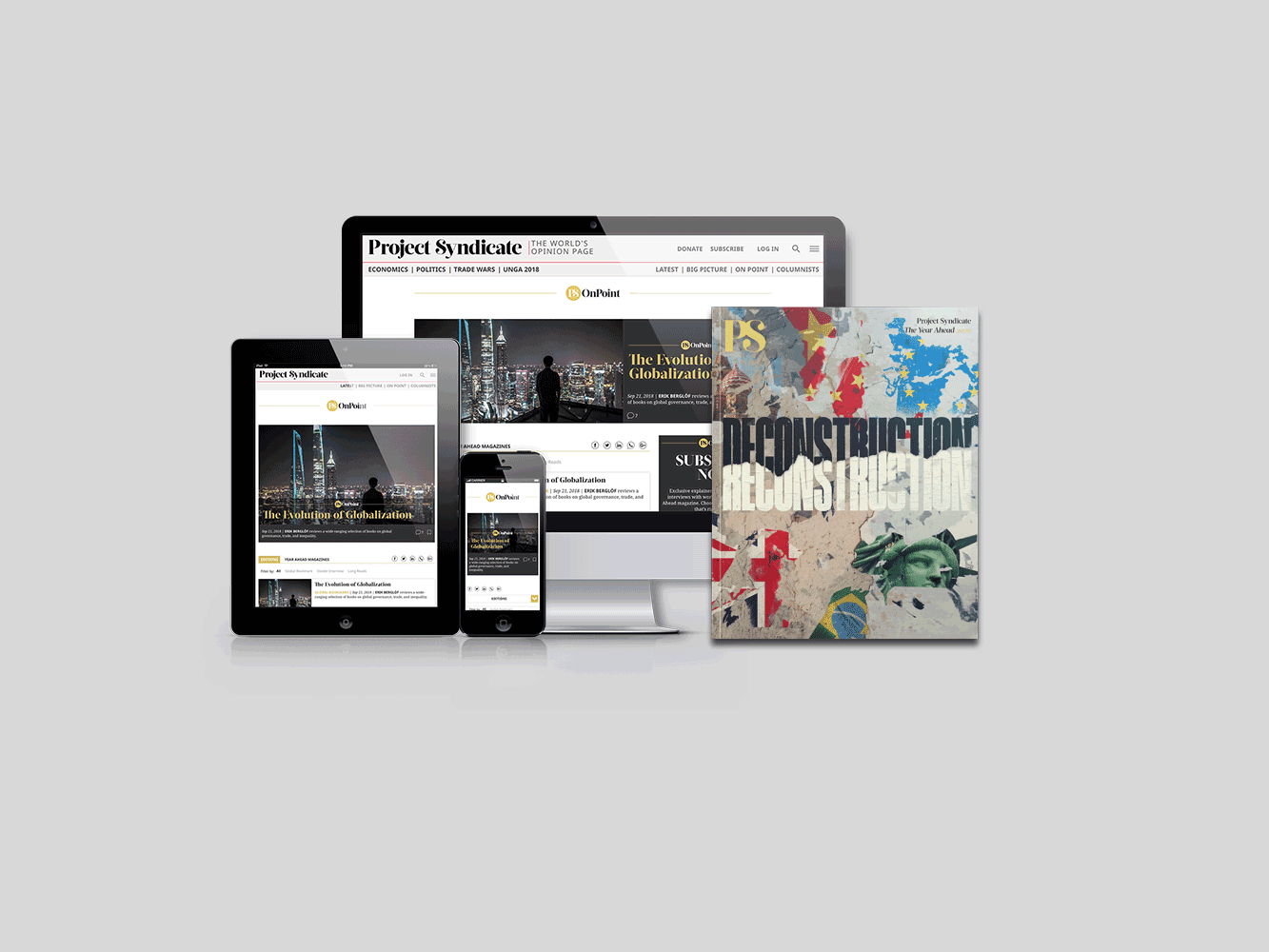 Subscribe now
Subscribe today and get unlimited access to OnPoint, the Big Picture, the PS archive of more than 14,000 commentaries, and our annual magazine, for less than $2 a week.
Entretanto, no México, AMLO reduziu o orçamento do governo para a publicidade na comunicação social, direccionando os cortes para jornais que são críticos do governo, como o Reforma. AMLO apresentou acusações infundadas contra o Reforma, de que favoreceria as anteriores administrações e que serviria interesses ocultos. As implicações desta medida são especialmente significativas no México, onde os meios de comunicação social estão muitas vezes dependentes da publicidade governamental.
O México também está entre os países do mundo mais perigosos para os jornalistas. É improvável que venha a tornar-se mais seguro com um presidente que os encara como adversários.
Usar o estado para punir agências noticiosas específicas por adoptarem uma linha editorial pouco lisonjeira é típico dos ditadores. Transformar assinaturas de jornais, publicidade na comunicação social e o acesso de jornalistas em armas equivale a um assalto à liberdade de imprensa, de expressão e de informação, o que obviamente representa uma ameaça séria à democracia.
Por exemplo, Hugo Chávez, que governou a Venezuela durante 14 anos, atacava implacavelmente a imprensa, tentando comprometer a sua credibilidade e pintá-la como inimigo do povo. Ao forçar a sua versão própria dos acontecimentos e criar um ambiente hostil para os meios de comunicação independentes, alcançou a "hegemonia na comunicação".
O sucessor de Chávez, Nicolás Maduro, seguiu a mesma cartilha. Nos últimos anos, mais de 50 jornais deixaram de publicar edições impressas, diminuíram a frequência da sua publicação (de diária para semanal), ou reduziram drasticamente o seu número de páginas e tiragens, em parte porque os controlos cambiais bloquearam as importações de papel de jornal. Acrescentem-se a pressão governamental directa (por exemplo, com processos legais) e o colapso económico (nomeadamente, a hiperinflação), e a imprensa livre da Venezuela foi praticamente dizimada.
Não é coincidência que a Venezuela de Chávez e Maduro tenha sido vítima de políticas económicas catastróficas, corrupção em grande escala e clientelismo generalizado. Hoje, a Venezuela é uma ditadura plena, onde os opositores políticos do governo são detidos e os manifestantes enfrentam uma repressão violenta.
Assim, a Venezuela é um exemplo prático do motivo para que os ataques à comunicação social de Trump, Bolsonaro, e AMLO sejam levados a sério. Todos os meios de comunicação social, tanto os visados como os favorecidos, deveriam ripostar, nomeadamente através da apresentação de injunções em tribunais nacionais e internacionais. Os jornalistas e outros intervenientes, como as associações académicas, podem organizar iniciativas a nível local que visem a defesa dos direitos e liberdades dos cidadãos e dos meios de comunicação.
As ONG também podem ajudar, não só através da expressão inequívoca do seu desacordo, mas também através da recolha e da publicação de dados sobre a liberdade de imprensa. A sociedade civil deve contribuir com a sua própria defesa vigorosa da comunicação social, com o envolvimento de cidadãos em iniciativas conjuntas com os meios de comunicação social e os seus defensores.
Um inimigo da imprensa livre é um inimigo da democracia. Não podemos dizer que não fomos avisados.