Prezidenti versus tisk
CARACAS – Americký prezident Donald Trump dal mediálním domům nálepku "nepřítele lidu". Brazilský prezident Jair Bolsonaro označil novináře za "prohnilé" a "nemravné" a obvinil je, že proti němu pořádají "senzacechtivé útoky". Mexický prezident Andrés Manuel López Obrador (známý jako AMLO) je prohlásil za "nýmandy, konzervy, všeználky, pokrytce" a také "fifí" (buržoazní, snobský) and "chayoteros" (pojem naznačující, že jsou uplacení).
Populističtí lídři milují masmédia, která jim umožňují šířit jejich ideje. Nesnášejí ale žurnalistiku, která jim klade dotěrné otázky a snaží se je vést k zodpovědnosti. Právě proto ji musíme bránit.
Trump, Bolsonaro a AMLO – jimž jsou navzdory odlišnostem společné nacionalistické názory, populistické taktiky a protidemokratické sklony – se neomezují na rétorické útoky. Trumpova administrativa výrazně ořezala přístup tisku do Bílého domu. Mnoha novinářům také zrušila nebo pozastavila tiskové akreditace, na základě natolik chybných či neprůhledných důvodů, že soudy nařídily jejich obnovení.
Teď se Trump dopustil dalšího zlověstného odklonu od tradice. Do Bílého domu jsou denně doručovány výtisky široké škály časopisů a novin, od FinancialTimes po TheNewYorkPost. To je v demokracii standardní postup: centra moci musejí být dobře informovaná a to znamená předplatit si všechny druhy médií, bez ohledu na jejich redakční zaměření.
Trump však v říjnu rozhodl, že Bílý dům přestane odebírat The Washington Post a The New York Times – oba tyto deníky často obviňuje z podjatosti a nepoctivosti. "Jsou to fake news," prohlásil v rozhovoru pro televizi FoxNews, kde své záměry oznámil. Trumpova administrativa naléhá na další federální agentury, aby svá předplatná zrušily.
Týden po Trumpově rozhodnutí následoval jeho vzoru Bolsonaro a zrušil veškerá vládní předplatná listu Folha de São Paulo, jedněch z nejuznávanějších brazilských novin. "Nechci o Folha de São Paulo nic vědět," prohlásil Bolsonaro, protože čtení deníku "napouští mou vládu jedem". Poradci, dodal, si vždycky můžou zajít ke stánku a koupit si výtisk – "doufám, že mě neobviní z cenzury" –, ale nebudou se za něj utrácet žádné veřejné finance. "A ti, kdo si ve Folha de São Paulo zadávají reklamu," uzavřel výhrůžně, "dávají dobrý pozor, viďte?"
Subscribe now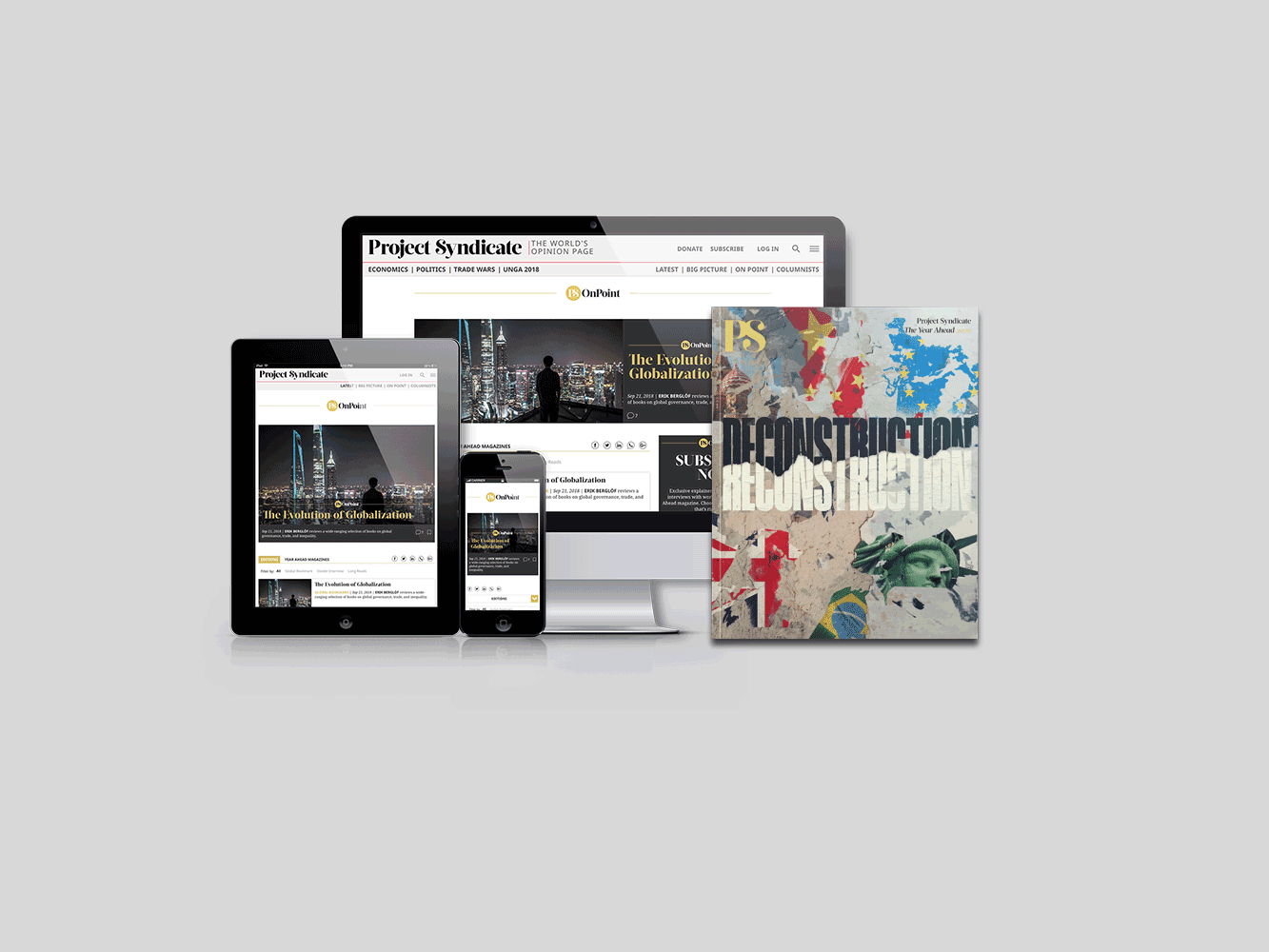 Subscribe now
Subscribe today and get unlimited access to OnPoint, the Big Picture, the PS archive of more than 14,000 commentaries, and our annual magazine, for less than $2 a week.
V Mexiku zase AMLO osekal rozpočet vlády na inzerci v médiích, přičemž škrty namířil na noviny kritické vůči vládě, například deník Reforma. AMLO proti Reformě vznesl nepodložená nařčení, že stranila dřívějším vládám a že pracuje pro skryté zájmové skupiny. V Mexiku, kde jsou média na inzerci z veřejných rozpočtů často závislá, jsou důsledky tohoto kroku obzvlášť významné.
Mexiko patří k nejnebezpečnějším zemím pro novináře na světě. Je nepravděpodobné, že by se o zlepšení jejich bezpečí zasadil prezident, který je považuje za nepřátele.
Využívat státu k trestání konkrétních mediálních domů za vyjadřování nelichotivého redakčního postoje je pravomoc diktátorů. Proměnit ve zbraň předplatná, mediální inzerci a akreditace novinářů se rovná útoku na svobodu tisku, projevu a informací, což zjevně představuje vážné ohrožení demokracie.
Například Hugo Chávez, který vládl Venezuele 14 let, neúnavně útočil na tisk ve snaze podlomit jeho věrohodnost a vykreslit jej jako nepřítele lidu. Protlačováním vlastní verze událostí a vytvářením nepřátelského prostředí pro nezávislá zpravodajská média dosáhl "komunikační hegemonie".
Chávezův nástupce Nicolás Maduro pokračuje podle téhož scénáře. V posledních letech víc než 50 novinových titulů přestalo vycházet tiskem, snížilo publikační četnost (z denní na týdenní) nebo drasticky omezilo počet listů a náklad, zčásti proto, že devizová regulace znemožnila dovoz novinového papíru. K tomu si připočtěme přímý vládní tlak (například žaloby) a hospodářský propad (včetně hyperinflace) a svobodná venezuelská média jsou už téměř zdecimovaná.
Není náhodou, že Venezuela za Cháveze a Madura trpěla a trpí v důsledku katastrofálních hospodářských politik, rozsáhlé korupce a všudypřítomných kamarádšoftů. Venezuela je dnes plně rozvinutou diktaturou, kde jsou političtí odpůrci vlády zadržováni a demonstranti čelí brutální represi.
Venezuela je tak názorným příkladem toho, proč je nezbytné útoky na média ze strany Trumpa, Bolsonara a AMLO brát vážně. Bránit by se měla veškerá média, ostřelovaná i protěžovaná, mimo jiné cestou návrhů na příkazy národních a mezinárodních soudů.  Novináři a další, například akademická sdružení, mohou na místní úrovni uskutečňovat iniciativy zaměřené na obranu práv a svobod občanů a médií.
Také nevládní organizace mohou pomoci, nejen jednoznačným vyjádřením nesouhlasu, ale také shromažďováním a zveřejňováním údajů o mediální svobodě. Vlastní hlasitou obranou médií by měla přispět občanská společnost, občané by se měli zapojovat do společných iniciativ s médii a jejich obránci.
Nepřítel svobody tisku je nepřítelem demokracie. Nemůžeme říct, že nás nevarovali.
Z angličtiny přeložil David Daduč