Een wereldwijde kruistocht tegen de vrije pers
CARACAS – De Amerikaanse president Donald Trump heeft nieuwsmedia de "vijand van het volk" genoemd. De Braziliaanse president Jair Bolsonaro heeft journalisten "ranzig" en "immoreel" genoemd, en ze beschuldigd van het lanceren van "sensationalistische aanvallen" op hem. De Mexicaanse president Andrés Manuel López Obrador (kortweg AMLO) heeft ze "niemanden, conservatieven, betweters en hypocrieten" genoemd, evenals "fifí" (bourgeois, pretentieus) en "chayoteros" (een term die impliceert dat ze steekpenningen aannemen).
Populistische leiders houden van de massamedia, die hen in staat stellen hun ideeën te verspreiden. Maar ze haten de journalistiek, die hen uitdagende vragen stelt en erop uit is om ze ter verantwoording te roepen. Dat is precies de reden waarom we de journalistiek moeten verdedigen.
Trump, Bolsonaro en AMLO – die ondanks hun verschillen nationalistische ideeën, populistische tactieken en anti-democratische neigingen delen – hebben zich niet bepaald beperkt tot retorische aanvallen. De regering-Trump heeft de toegang van de pers tot het Witte Huis aanzienlijk aan banden gelegd. Zij heeft ook de perskaarten van veel journalisten ingetrokken of opgeschort, op basis van redeneringen die zó gebrekkig of ondoorzichtig waren dat rechters opdracht hebben gegeven om de rechten van journalisten in ere te herstellen.
Nu heeft Trump opnieuw een onheilspellende breuk veroorzaakt met de traditie. Van oudsher werden exemplaren van een uiteenlopende reeks tijdschriften en kranten, van de Financial Times tot The New York Post, dagelijks bij het Witte Huis bezorgd. Dit is de normale gang van zaken in een democratie: de machtscentra moeten goed geïnformeerd zijn, en dat betekent dat je je moet abonneren op allerlei soorten media, ongeacht hun redactionele lijn.
Maar Trump heeft in oktober besloten dat noch The Washington Post noch The New York Times – die hij allebei dikwijls heeft beticht van vooringenomenheid en oneerlijkheid – nog langer bij het Witte Huis bezorgd mogen worden. "Het is fake news," beweerde hij in het interview bij Fox News waarin hij zijn bedoelingen kenbaar maakte. De regering-Trump dringt er bij andere federale instellingen op aan hun abonnementen eveneens op te zeggen.
Een week na Trumps besluit volgde Bolsonaro zijn voorbeeld door alle overheidsabonnementen op Folha de São Paulo, een van de meest gerespecteerde kranten van Brazilië, op te zeggen. "Ik wil niets weten van Folha de São Paulo," verklaarde Bolsonaro, omdat het lezen van die krant "mijn regering vergiftigt." Hij voegde eraan toe dat adviseurs altijd naar de kiosk konden gaan om een exemplaar te kopen – "ik hoop dat ze me niet zullen beschuldigen van censuur" – maar er zouden geen publieke middelen meer aan worden uitgegeven. "En," zo besloot hij dreigend, "wie adverteert in Folha de São Paulo moet maar eens goed oppassen."
Subscribe now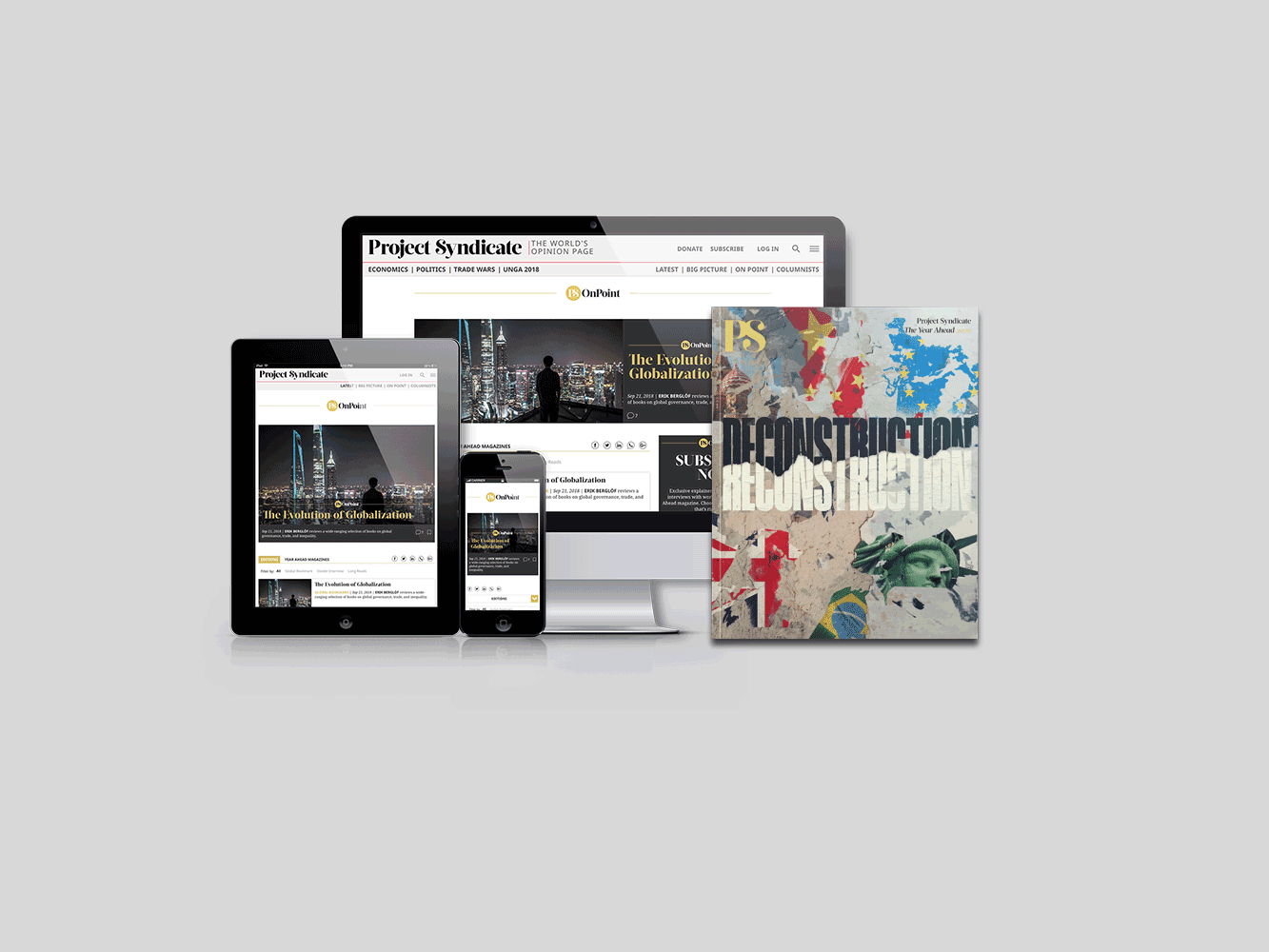 Subscribe now
Subscribe today and get unlimited access to OnPoint, the Big Picture, the PS archive of more than 14,000 commentaries, and our annual magazine, for less than $2 a week.
Intussen heeft AMLO in Mexico het budget voor overheidsadvertenties in de media gekortwiekt, waarbij het leeuwendeel van de bezuinigingen ten koste is gegaan van kranten die kritisch tegenover de regering staan, zoals Reforma. AMLO heeft ongefundeerde beschuldigingen gericht aan het adres van Reforma, namelijk dat het blad de voorkeur zou geven aan eerdere regeringen en werkt voor geheime belangengroepen. De implicaties van deze stap zijn groot in Mexico, waar de media dikwijls afhankelijk zijn van overheidsadvertenties.
Mexico behoort tevens tot de gevaarlijkste landen ter wereld voor journalisten. Het is onwaarschijnlijk dat het veiliger zal worden gemaakt door een president die hen als zijn tegenstanders beschouwt.
Het gebruiken van de staat om specifieke nieuwsmedia te straffen, omdat ze een onafhankelijke redactionele koers varen, is een voorrecht van dictators. Het veranderen van abonnementen, overheidsadvertenties en de toegang voor journalisten in een wapen om de pers- en informatievrijheid in te perken vormt uiteraard een ernstige bedreiging voor de democratie.
Hugo Chávez, die veertien jaar over Venezuela heeft geheerst, viel de pers bijvoorbeeld meedogenloos aan, en trachtte de geloofwaardigheid ervan te ondermijnen en de pers af te schilderen als een vijand van het volk. Door zijn eigen versie van de gebeurtenissen naar voren te schuiven en een vijandige omgeving te creëren voor onafhankelijke nieuwsmedia heeft hij  "communicatie- hegemonie" verwezenlijkt.
De opvolger van Chávez, Nicolás Maduro, heeft hetzelfde recept gevolgd. De afgelopen jaren zijn ruim vijftig kranten gestopt met het publiceren van print-edities, hebben ze hun verschijningsfrequentie teruggedraaid (van dagelijks naar wekelijks), of hun aantal pagina's drastisch omlaag gebracht, deels omdat valutacontroles de import van papier hebben beperkt. Tel daarbij de rechtstreekse druk van de overheid op (via rechtszaken) en de economische ineenstorting (onder meer in de vorm van hyperinflatie), en de vrije media van Venezuela zijn allemaal nagenoeg gedecimeerd.
Het is geen toeval dat Venezuela onder Chávez en Maduro geleden heeft onder een catastrofaal economisch beleid, grootschalige corruptie en wijdverbreide vriendjespolitiek. Vandaag de dag is Venezuela een regelrechte dictatuur, waar de politieke tegenstanders van de regering worden vastgezet en betogers te maken hebben met meedogenloze repressie.
Venezuela is daarom een goede reden om de aanvallen op de media door Trump, Bolsonaro en AMLO serieus te nemen. Alle media, zowel de gewenste als de ongewenste, moeten terugvechten, onder meer door te proberen dwangbevelen te verkrijgen bij nationale en internationale gerechtshoven. Journalisten en anderen, zoals wetenschappelijke organisaties, kunnen plaatselijke initiatieven nastreven die zijn gericht op het verdedigen van de rechten en vrijheden van burgers en de media.
NGO's kunnen ook helpen, niet alleen door duidelijk uiting te geven aan hun verzet, maar ook door gegevens te verzamelen en te publiceren over mediavrijheid. De civil society moet haar eigen volmondige verdediging van de media bijdragen, in de vorm van burgers die deelnemen aan gezamenlijke initiatieven met media en hun verdedigers.
Een vijand van de vrije pers is een vijand van de democratie. We kunnen niet zeggen dat we niet gewaarschuwd waren.
Vertaling: Menno Grootveld