O seu motorista está à espera – de um aumento
TORONTO – No passado mês de Maio, logo antes da oferta pública inicial da Uber de 82,4 mil milhões de dólares, os motoristas da empresa, juntamente com os motoristas da sua plataforma congénere de transporte Lyft (muitos deles trabalham para ambas), participaram num dia internacional de acção laboral, realizando manifestações em 24 cidades, de Londres a Melbourne e a Nova Iorque, para exigir salários mais elevados e melhores condições de trabalho. Mas as queixas com empresas de transporte que cobram preços baixos aos passageiros e que extraem comissões chorudas aos motoristas não se limitam às economias ricas.
Em Julho, associações de motoristas em Nairobi, no Quénia, incitaram à paralisação dos que trabalham em serviços de transporte de base digital, nomeadamente na Uber, na empresa estónia Bolt (anteriormente Taxify), e na empresa local Little Cab, precisamente devido a tais reclamações. Embora os principais intervenientes tenham chegado a acordo no ano passado sobre um conjunto de princípios de pagamento, na prática pouco mudou.
A ascensão do trabalho baseado em plataformas (prestação de serviços mediados digitalmente) cria um dilema político. Por um lado, beneficia os consumidores ao proporcionar-lhes serviços a um custo baixo e a pedido, e pode beneficiar os trabalhadores ao permitir-lhes aceder a esses consumidores. No Quénia, pelo menos 6000 pessoas trabalham como motoristas para plataformas de transporte.
Por outro lado, a qualidade destas novas oportunidades laborais é ainda pouco clara. Embora os trabalhadores valorizem a flexibilidade de agendamento frequentemente disponibilizada pelas plataformas, os preços são definidos por algoritmos e estratégias empresariais opacas. As empresas não respondem aos seus trabalhadores. É difícil saber com exactidão quantos motoristas existem, para não falar do que realmente ganham, embora a nossa investigação inicial no Quénia sugira que existem motivos para crer que não seja suficiente.
Quando as empresas de transporte apareceram pela primeira vez, atraíram os motoristas com preços altos. Mas, num esforço para aumentar o número de passageiros, têm vindo a reduzir preços ao longo do tempo. Como as viagens adicionais não foram suficientes para compensar a descida nas taxas por quilómetro, os rendimentos horários dos motoristas caíram a pique.
Esta prática foi visível em toda a parte, mas foi especialmente dolorosa para os motoristas em mercados de rendimento baixo, onde, ao contrário dos Estados Unidos ou do Canadá, normalmente adquirem um veículo especificamente para a função, usando as suas poupanças ou contraindo empréstimos. Também podem alugar veículos a proprietários de automóveis, denominados "parceiros", em condições semanais fixas.
Subscribe now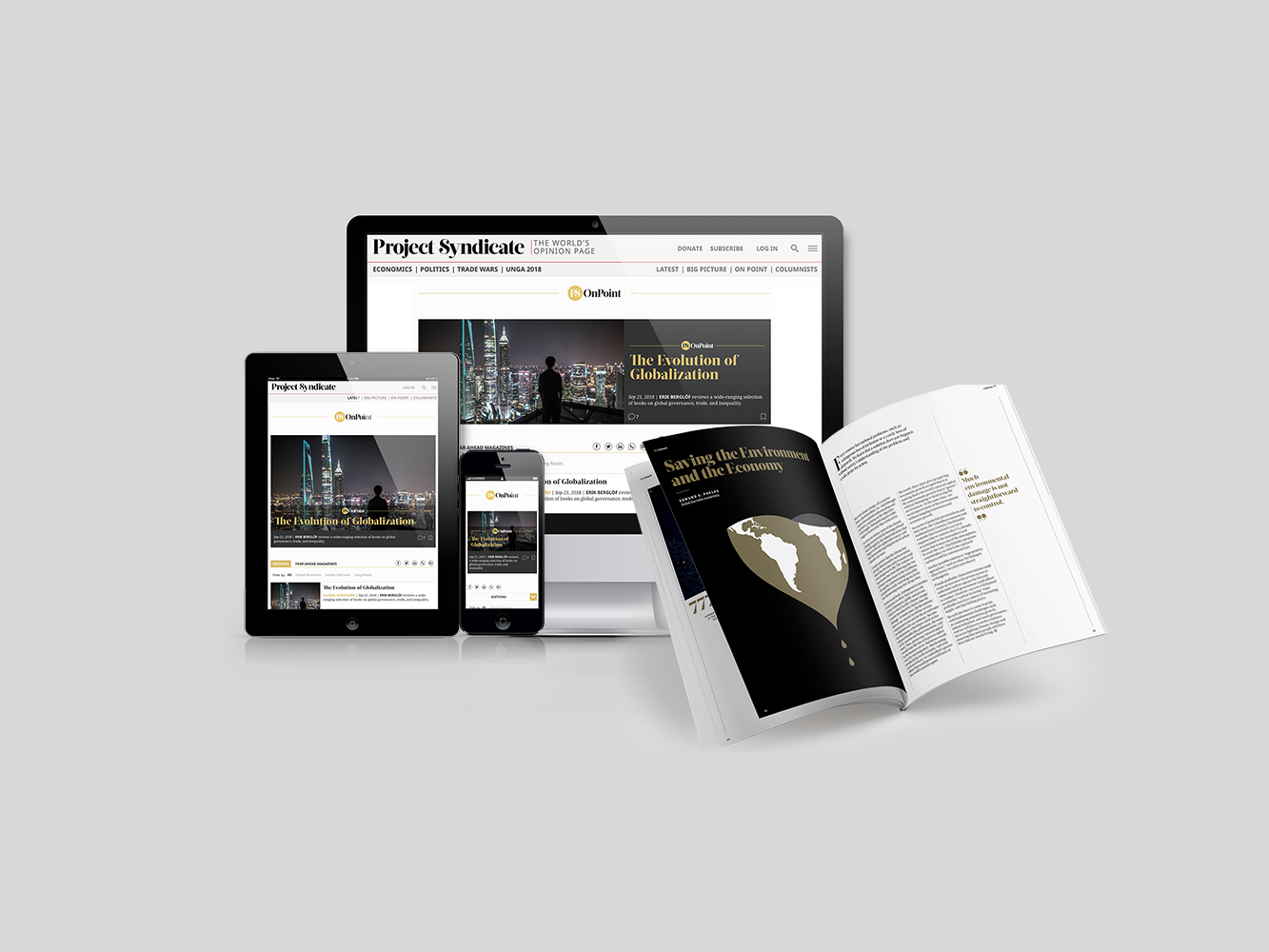 Subscribe now
Subscribe today and get unlimited access to OnPoint, the Big Picture, the PS archive of more than 14,000 commentaries, and our annual magazine, for less than $2 a week.
Com a queda das suas receitas, os motoristas debateram-se para cobrir os seus custos fixos. Obrigados a trabalhar mais horas, alguns envolveram-se em acidentes provocados pelo cansaço, segundo os motoristas e as seguradoras locais. Como resposta, a Uber impôs novos limites aos motoristas: poderiam fazer períodos de trabalho com duração máxima de 12 horas, intercalados por uma pausa mínima de seis horas.
Para muitos motoristas no Quénia, o simples abandono do sector não é opção, devido ao seu endividamento pendente, à depreciação dos activos produtivos e à falta de alternativas de geração de rendimento, num país onde apenas 16% dos trabalhadores têm empregos formais. Desesperados para pagarem as contas, muitos foram forçados a maximizar as suas horas de trabalho, usando várias aplicações. A nossa investigação inicial sugere que um motorista médio no Quénia trabalha 12 horas por dia, seis dias por semana.
Mesmo assim, nem todos os motoristas apoiam as greves. Alguns – especialmente quem adquiriu os seus próprios automóveis ou que tem alguns clientes off-line – estão relativamente satisfeitos com as plataformas. Embora preferissem práticas mais justas para a determinação dos preços, afirmam que as greves frequentes não compensam a perda de receitas. Estes motoristas sentem-se pessimistas relativamente a uma intervenção governamental a seu favor. Alguns dos motoristas que entrevistámos acreditam que os líderes das associações de motoristas organizam greves por motivos egoístas.
Mas a escolha de não participar numa greve acarreta riscos significativos. Durante as greves de Maio, os participantes usaram o WhatsApp para se dividirem em grupos, cabendo a cada grupo uma zona geográfica. A sua função consistia em interceptar os motoristas que, na sua perspectiva, estariam a enfraquecer a causa. Por vezes, danificavam os veículos dos relapsos ou confiscavam os seus telemóveis. Como nos disse a Benson, um dos primeiros operadores no negócio dos táxis on-line, "a maioria dos motoristas não trabalha durante as greves para salvaguardar a sua segurança e a segurança dos seus automóveis, e não por também estarem a fazer greve".
Só existe uma forma para garantir que as plataformas de transporte sejam simultaneamente benéficas para passageiros e motoristas: melhor regulação governamental. Para esse efeito, os governos têm primeiro de clarificar a quem cabe a autoridade regulamentar relevante.
No Quénia, os motoristas recebem licenças da Administração Nacional da Segurança nos Transportes. Mas as plataformas como a Uber, que estão registadas como empresas tecnológicas, não estão sob a jurisdição da ANST. O Secretário do Gabinete para as Questões Laborais e o Director-Geral da Autoridade para a Concorrência do Quénia também referiram que a intervenção nos salários pagos pelas plataformas excedia as suas respectivas competências. Isto deixa os motoristas sem opções caso os seus interesses sejam negligenciados, e aumenta o risco de que as plataformas sejam alvo, no futuro, de intervenções estatais mais radicais.
Depois de escolhida uma autoridade regulamentar, esta necessitará de conceber políticas eficazes, um processo que exige dados. Actualmente, as plataformas não controlam apenas os preços, mas também detêm um manancial de dados sobre passageiros e motoristas, criando desse modo assimetrias de informação significativas entre as plataformas e os motoristas, e entre as plataformas e os legisladores. Os reguladores devem insistir no acesso às informações de que necessitam para a tomada de decisões políticas adequadas.
As plataformas que afirmam ser mercados devem funcionar mais como os mercados competitivos, e menos como os monopólios. As greves podem chamar a atenção para o problema. Mas somente regulamentos bem concebidos podem resolvê-lo.
,