Votre chauffeur attend… une augmentation
TORONTO – En mai dernier, juste avant qu'Uber ne soit introduite en bourse, pour une valorisation de 82,4 milliards de dollars, les chauffeurs de la compagnie, accompagnés par ceux de sa concurrente Lyft (beaucoup travaillant pour l'une et l'autre), participaient à une journée d'action internationale, défilant dans 24 villes – de Londres à Melbourne ou New York – pour demander une hausse de leur rémunération et de meilleures conditions de travail. Mais les griefs adressés aux compagnies de courses à la demande, qui facturent aux passagers des tarifs avantageux et prélèvent sur les chauffeurs d'importantes commissions, ne se limitent pas aux pays riches.
En juillet, les associations professionnelles de Nairobi, au Kenya, ont appelé à un débrayage des chauffeurs travaillant pour les services de courses à la demande gérés par des plateformes numériques – dont Uber, la compagnie estonienne Bolt (ancienne Taxify) et Little Cab, leur concurrent local – et leurs revendications étaient les mêmes. Si les principaux acteurs se sont accordés sur certains principes de rémunération, les choses ont peu changé en pratique.
Le développement du travail de plateforme – c'est-à-dire d'emplois de service gérés par une interface numérique – pose une question politiquement difficile à résoudre. D'un côté, il bénéficie aux consommateurs en leur fournissant des services à la demande peu onéreux et peut profiter aux employés en leur donnant accès aux dits consommateurs. Au Kenya, 6 000 personnes au moins travaillent comme chauffeurs pour des plateformes de courses à la demande.
D'un autre côté, la qualité de ces nouvelles opportunités d'emploi est incertaine. Si les conducteurs apprécient la flexibilité horaire souvent offerte par les plateformes, les prix sont déterminés par des algorithmes opaques en fonction de stratégies d'entreprise. Les compagnies ne sont pas responsables devant leurs employés. Il est difficile de connaître le nombre exact de chauffeurs, sans parler de ce qu'ils gagnent réellement – quoique nous aurions de de bonnes raisons de croire, selon nos premières recherches, que les rémunérations sont insuffisantes.
Lorsque sont apparues les premières compagnies de courses à la demande, elles ont attiré les chauffeurs avec des tarifs avantageux. Mais afin d'augmenter le nombre de passagers, elles ont avec le temps diminué les prix. Comme les courses supplémentaires ne suffisent pas à combler le manque à gagner sur le prix au kilomètre, les gains horaires des chauffeurs se sont effondrés.
Cette pratique est commune, mais sur les marchés à faible revenu, elle est particulièrement dévastatrice pour les chauffeurs qui, à la différence de leurs homologues des États-Unis ou du Canada, achètent généralement leur véhicule pour pouvoir travailler, dépensant à cette fin leur épargne ou recourant à des emprunts. Il arrive aussi qu'ils louent leur outil de travail à des propriétaires de voitures, nommés « partenaires », pour un prix fixé à la semaine.
Subscribe now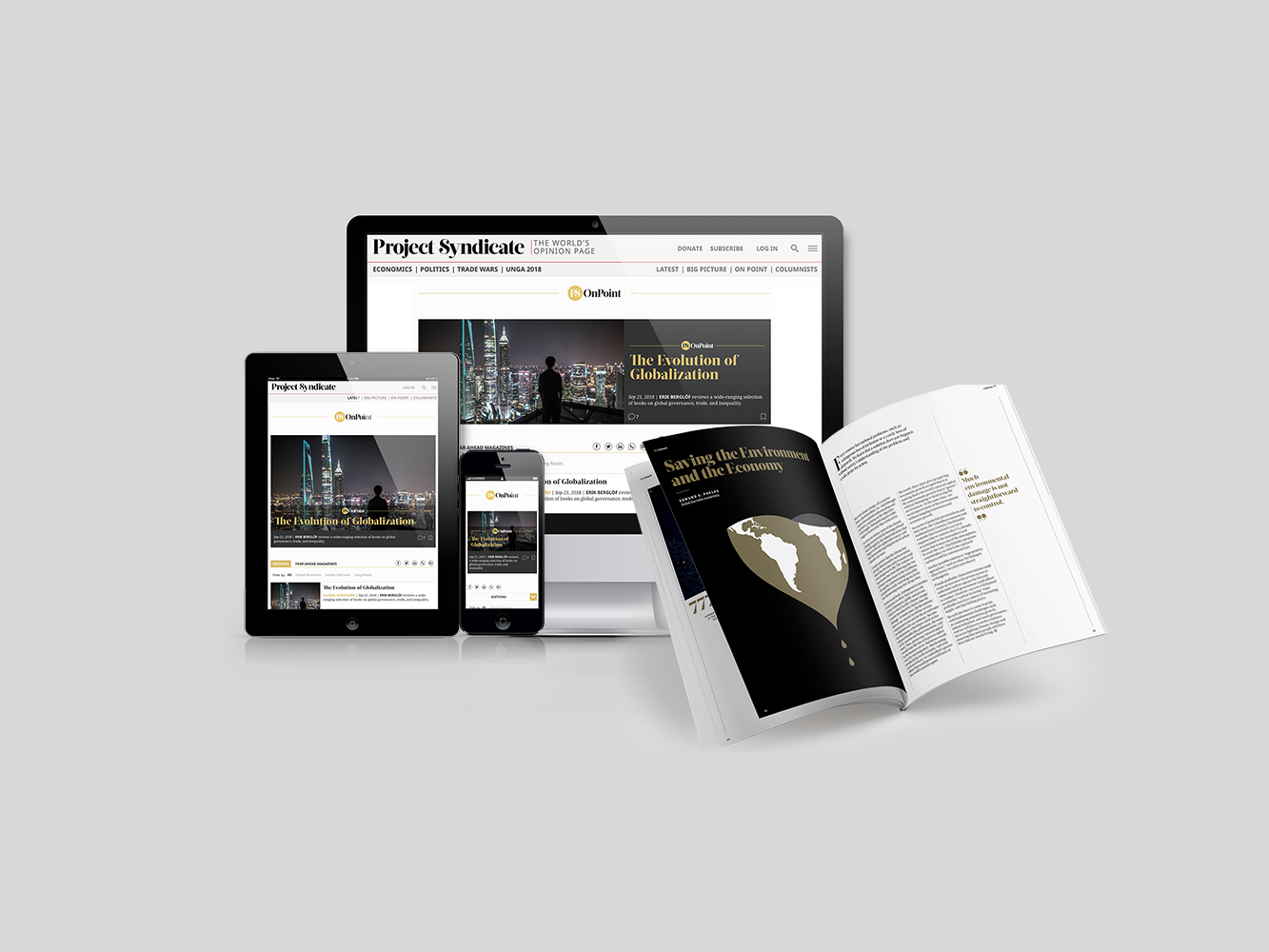 Subscribe now
Subscribe today and get unlimited access to OnPoint, the Big Picture, the PS archive of more than 14,000 commentaries, and our annual magazine, for less than $2 a week.
Plus leurs revenus baissent, moins les chauffeurs parviennent à supporter leurs frais fixes. Contraints de travailler plus longtemps, certains ont même des accidents imputables à la fatigue, selon des informations obtenues auprès des chauffeurs eux-mêmes et des assureurs locaux. En réponse, Uber a imposé de nouvelles limites horaires : les chauffeurs ne peuvent désormais travailler plus de douze heures d'affilée et doivent faire une pause d'au moins six heures entre deux services.
Au Kenya, de nombreux chauffeurs, en raison de l'importance des dettes qu'ils ont contractées et de la dépréciation de leur capital productif, n'ont d'autre choix que de se maintenir dans leur activité – les éventuelles solutions de rechange, dans un pays où le travail déclaré ne concerne que 16 % de la main-d'œuvre, ne sont en outre pas légion. Beaucoup, pour parvenir à joindre les deux bouts, doivent maximiser leurs heures de travail en utilisant plusieurs applications. Les premières recherches que nous avons effectuées au Kenya indiquent que les chauffeurs travaillent en moyenne douze heures par jour et six jours sur sept.
Pour autant, tous ne soutiennent pas les grèves. Certains – notamment ceux qui ont acheté leur propre voiture ou dispose de leur propre réseau de clientèle – se satisfont, bon an mal an, des plateformes. S'ils préféreraient que les tarifs soient fixés plus équitablement, ils affirment que les grèves fréquentes ne valent pas les pertes de revenu qu'elles engendrent. Ces chauffeurs se montrent pessimistes quant aux mesures que l'État pourrait prendre pour les défendre. Certains, parmi ceux avec lesquels nous nous sommes entretenus, pensent même que les dirigeants des associations organisent les grèves pour servir leur propre agenda.
Mais décider de ne pas faire grève, c'est s'exposer à de sérieux risques. Durant les manifestations du mois de mai, les grévistes avaient constitué des groupes sur WhatsApp afin de mieux couvrir les secteurs géographiques. Ils interceptaient les chauffeurs qui, à leurs yeux, brisaient le mouvement, allant parfois jusqu'à endommager les véhicules des non-grévistes et à confisquer leur téléphone portable. Comme nous l'a dit Benson, l'un des premiers à s'être engagé dans cette activité de taxi en ligne : « Si la plupart des chauffeurs ne travaillent pas durant les grèves, ce n'est pas tant parce qu'ils font véritablement la grève que par crainte de se voir eux-mêmes, ou leur voiture, menacés. »
Il n'y a qu'une seule solution pour que les plateformes de courses à la demande satisfassent aussi bien passagers et chauffeurs : une réglementation publique mieux adaptée. À cette fin, les pouvoirs publics doivent clarifier l'attribution de l'autorité réglementaire.
Au Kenya, c'est la National Transport Safety Administration, l'administration de la sécurité des transports nationaux, qui délivre leur permis aux chauffeurs. Mais les plateformes comme Uber sont déclarées comme entreprises de technologie et ne relèvent pas de la compétence de la NSTA. Le Cabinet Secretary for Labor and Director General of the Competition Authority of Kenya (secrétaire d'État au Travail et directeur général de l'autorité de concurrence du Kenya) a par ailleurs déclaré qu'il n'entrait pas dans ses prérogatives d'intervenir sur les rémunérations consenties par les plateformes. Ainsi les chauffeurs n'ont-ils personne vers qui se tourner lorsque leurs intérêts sont menacés, et les plateformes courent-elles le risque de voir l'État intervenir dans l'avenir d'une façon d'autant plus radicale.
Dès lors qu'une autorité de régulation aura été désignée, il faudra concevoir des mesures efficaces, qui exigent des données. Actuellement, les plateformes décident non seulement des prix, mais disposent d'un trésor de données, concernant aussi bien les passagers que les chauffeurs, ce qui crée une considérable dissymétrie d'information entre les plateformes et les chauffeurs mais aussi entre celles-ci et les décideurs politiques. Les régulateurs doivent insister sur l'accès à l'information, dont ils ont besoin pour établir des jugements appropriés sur les politiques à mener.
Les plateformes qui assurent représenter le marché ne devraient pas tant fonctionner en monopoles qu'en marchés concurrentiels. Les grèves peuvent attirer l'attention sur le problème. Mais seule une réglementation bien pensée peut le résoudre.
Traduit de l'anglais par François Boisivon
Julie Zollmann est doctorante à la Fletcher School de la Tufts University. Olga Morawczynski est senior program manager à la Fondation Mastercard.
,