Ihr Fahrer wartet – auf mehr Geld
TORONTO – Im vergangenen Mai, kurz vor dem 82,4-Millionen-Dollar-Börsengang von Uber, organisierten die Fahrer des Unternehmens, zusammen mit ihren Kollegen von Lyft (viele fahren für beide), einen internationalen Tag der Arbeitskampfmaßnahmen und demonstrierten in 24 Städten – von London über Melbourne bis New York City –, für höhere Löhne und bessere Arbeitsbedingungen. Aber der Kummer mit Unternehmen für Transportvermittlung, die Fahrern niedrige Tarife berechnen und ihnen gleichzeitig kräftige Provisionen berechnen, ist nicht auf reiche Volkswirtschaften beschränkt.
Im Juli forderten Fahrerverbände in Nairobi aus genau diesen Gründen Fahrer, die für diese Unternehmen fahren, zum Streik auf. Betroffen waren Uber, die estnische Firma Bolt (ehemals Taxify) sowie das lokale Little Cab. Zwar haben sich die wichtigsten Akteure im vergangenen Jahr auf eine Reihe von Zahlungsgrundsätzen geeinigt, aber dennoch hat sich in der Praxis wenig geändert.
Der Erfolg der über Apps, also digital vermittelten Dienstleistungsarbeit stellt für den Gesetzgeber eine Herausforderung dar. Einerseits kommt diese Praxis den Verbrauchern zugute, weil On-Demand-Dienste kostengünstig angeboten werden, und andererseits können die Arbeitnehmer davon profitieren, weil sie Zugang zu diesen Verbrauchern erhalten. In Kenia arbeiten mindestens 6.000 Menschen als Fahrer mit Transport-Apps dieser Art.
Andererseits ist die Qualität dieser neuen Arbeitsmöglichkeiten unklar. Während die Mitarbeiter die Flexibilität der Planung schätzen, die von den Plattformen oft angeboten wird, werden die Preise durch undurchsichtige Algorithmen und Unternehmensstrategien festgelegt. Unternehmen sind ihren Mitarbeitern gegenüber nicht rechenschaftspflichtig. Es ist schwierig zu wissen, wie viele Fahrer es gibt, geschweige denn, was sie tatsächlich verdienen – obwohl unsere frühen Untersuchungen in Kenia vermuten lassen, dass es nicht genug ist.
Anfangs waren die Mitfahr-Apps attraktiv für Fahrer, weil die Vergütung hoch war. Aber um die Fahrgastzahlen zu erhöhen, wurden im Laufe der Zeit die Tarife gesenkt. Da die zusätzlichen Fahrten nicht ausreichten, um die niedrigeren Preise pro Kilometer auszugleichen, sank der Stundenlohn der Fahrer.
Diese Praxis konnte überall beobachtet werden, aber sie war besonders schmerzhaft für Fahrer in Märkten mit niedrigem Einkommen, wo sie – anders als in den Vereinigten Staaten oder Kanada – ein Fahrzeug extra für den Job anschaffen und dafür ihre Ersparnisse verwenden oder Kredite aufnehmen. Alternativ können sie auch Fahrzeuge von Autobesitzern, den sogenannten "Partnern", zu festen wöchentlichen Konditionen leasen.
Subscribe now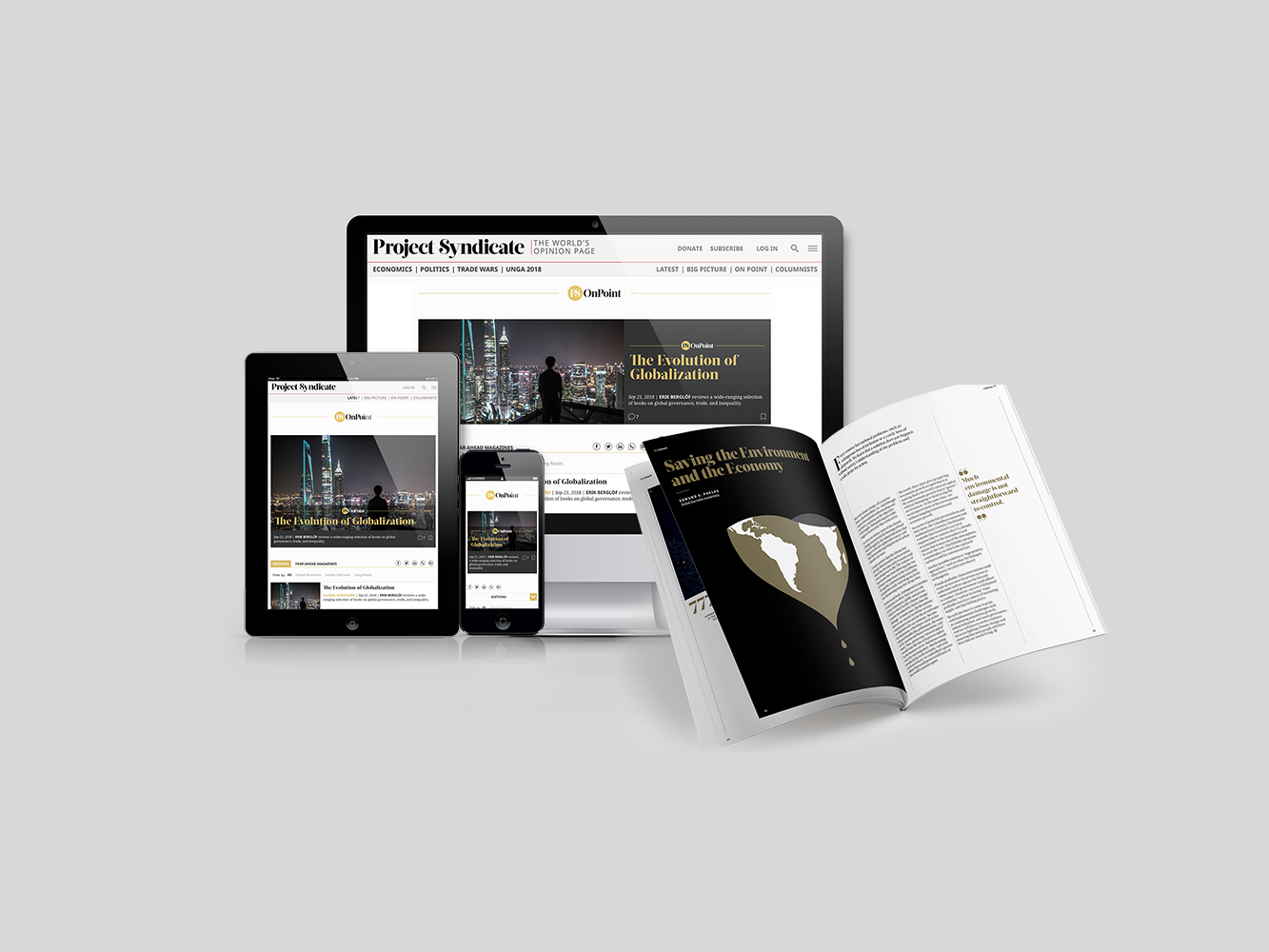 Subscribe now
Subscribe today and get unlimited access to OnPoint, the Big Picture, the PS archive of more than 14,000 commentaries, and our annual magazine, for less than $2 a week.
Mit stetig sinkenden Einnahmen wurde es immer schwieriger für die Fahrer, ihre Fixkosten zu decken. Viele verlängerten die tägliche Arbeitszeit, was das Risiko von Unfällen aufgrund von Müdigkeit birgt, das sehen sowohl die Fahrer selbst als auch die lokalen Versicherer. Über Schreibt den Fahrern mittlerweile eine maximale tägliche Arbeitszeit von 12 Stunden vor, mit einer Pause von jeweils mindestens sechs Stunden.
Viele Fahrer in Kenia können nicht einfach etwas anderes machen, Grund dafür sind ausstehende Schulden, die laufende Abschreibung der Fahrzeuge und ein Mangel an alternativen Einkommensmöglichkeiten in einem Land, in dem nur 16% der Arbeitnehmer einen formalen Arbeitsplatz haben. In ihrer existentiellen Verzweiflung sahen sich viele dazu gezwungen, die Arbeitszeiten durch die Verwendung mehrerer Apps zu maximieren. Unsere frühen Untersuchungen in Kenia deuten darauf hin, dass ein Fahrer in Kenia durchschnittlich 12 Stunden pro Tag hinter dem Steuer sitzt und das sechs Tage pro Woche.
Dennoch unterstützen nicht alle Fahrer die Streiks. Einige – vor allem diejenigen, die ihre eigenen Autos gekauft haben oder einige Offline-Kunden haben – sind mit den Plattformen relativ zufrieden. Obwohl sie fairere Praktiken zur Festsetzung der Tarife bevorzugen würden, sind sie der Meinung, die häufigen Streiks seien die verlorenen Einnahmen nicht wert. Sie glauben nicht daran, dass die Regierung in ihrem Namen intervenieren wird. Einige der von uns befragten Fahrer glauben, dass die Anführer der Fahrerverbände Streiks aus eigennützigen Gründen organisieren.
Aber die Entscheidung, sich nicht an einem Streik zu beteiligen, birgt erhebliche Risiken. Während der Streiks im Mai teilten sich die Teilnehmer per WhatsApp in Gebietsgruppen auf, um Fahrer abzufangen, die sich dem Streik nicht angeschlossen hatten. Manchmal beschädigten sie sogar die Fahrzeuge der "Streikbrecher" oder nahmen ihre Mobiltelefone an sich. Benson, ein früher Einsteiger in das Online-Taxigeschäft formulierte das so: "Die meisten Fahrer arbeiten während eines Streiks nicht, zu ihrer eigenen Sicherheit und um ihre Autos nicht zu gefährden, und nicht, weil sie auch streiken."
Es gibt nur einen Weg, um sicherzustellen, dass die Mitfahrer-Apps sowohl für Fahrgäste als auch für Fahrer funktionieren: eine bessere staatliche Regulierung. Zu diesem Zweck müssen die Regierungen zunächst klären, welche Regulierungsbehörde zuständig sein soll.
In Kenia erhalten die Fahrer ihre Transportgenehmigung von der National Transport Safety Administration. Plattformen wie Uber, die als Technologieunternehmen registriert sind, fallen jedoch nicht unter die Zuständigkeit der NTSA. Auch der Kabinettssekretär für Arbeit und Generaldirektor der kenianischen Wettbewerbsbehörde erklärte, eine Einflussnahme auf die Plattformpreise liege außerhalb seines Zuständigkeitsbereichs. Das heißt, dass sich die Fahrer keine Interessenvertretung haben, und dass die Plattformen selbst in Zukunft radikale staatliche Eingriffe befürchten müssen.
Sobald eine Regulierungsbehörde benannt ist, muss sie wirksame Strategien entwickeln, was wiederum Daten erfordert. So wie es aussieht, kontrollieren die Plattformen nicht nur die Preise, sondern halten auch eine Vielzahl von Fahrer- und Fahrdaten bereit, wodurch erhebliche Informationsasymmetrien zwischen Plattformen und Fahrern sowie zwischen Plattformen und Politikern entstehen. Die Regulierungsbehörden sollten auf den Zugang zu diesen Daten bestehen, die sie benötigen, um fundierte politische Entscheidungen zu treffen.
Plattformen, die behaupten, Marktplätze zu sein, sollten eher wie Wettbewerbsmärkte und weniger wie Monopole funktionieren. Streiks können die Aufmerksamkeit auf das Problem lenken. Aber nur gut durchdachte Vorschriften können das Problem beheben.
Aus dem Englischen von Eva Göllner.
,