Uw chauffeur wacht – op opslag
TORONTO – In mei dit jaar, net voor de beursgang van Uber ter waarde van $82,4 mrd, hebben de chauffeurs van het bedrijf, evenals degenen die rijden voor Ubers zusje Lyft (velen rijden voor beide platforms), deelgenomen aan een internationale actiedag. Ze demonstreerden in 24 steden – van Londen tot Melbourne en New York City – om hogere vergoedingen en betere arbeidsomstandigheden te eisen. Maar de grieven tegen taxi-platforms die hun chauffeurs lage tarieven en hoge commissies opleggen beperken zich niet tot de rijke economieën.
In juli hebben verenigingen van chauffeurs in Nairobi, Kenia, erop aangedrongen dat degenen die werkten voor digitale taxiplatforms, zoals Uber, het Estse Bolt (voorheen Taxify) en het plaatselijke Little Cab – het werk zouden neerleggen op grond van soortgelijke klachten. Hoewel de belangrijkste spelers in deze branche vorig jaar hebben ingestemd met een reeks betalingsprincipes is er in de praktijk weinig veranderd.
De opkomst van platformarbeid – werk dat wordt uitbesteed en aangenomen via digitale apps – heeft geleid tot een beleidsprobleem. Enerzijds profiteren consumenten ervan doordat ze "on demand" gebruik kunnen maken van goedkope diensten, en kunnen werkers ervan profiteren doordat ze toegang krijgen tot deze klanten. In Kenia werken minsten zesduizend mensen als chauffeur voor dit soort taxiplatforms.
Aan de andere kant blijft de kwaliteit van deze nieuwe werkmogelijkheden onduidelijk. Hoewel werkers de flexibiliteit die de platforms dikwijls bieden waarderen, worden de prijzen vastgesteld aan de hand van ondoorzichtige algoritmen en bedrijfsstrategieën. Bedrijven zijn geen verantwoording verschuldigd aan hun werkers. Het is lastig om er precies achter te komen hoeveel chauffeurs er zijn, laat staan wat ze eigenlijk verdienen – hoewel ons onderzoek in Kenia erop duidt dat er redenen zijn om aan te nemen dat dit niet genoeg is.
Toen de taxiplatforms voor het eerst opkwamen, trokken ze chauffeurs aan met hoge tarieven. Maar in een poging om meer klanten te trekken werden de tarieven (en dus de vergoedingen voor de chauffeurs) in de loop der tijd steeds meer gekort. Omdat extra ritjes de daling van de tarieven per kilometer niet konden compenseren, kelderden de inkomsten per uur van de chauffeurs.
Deze praktijk was overal duidelijk waarneembaar, maar was bijzonder pijnlijk voor chauffeurs in lage-inkomenslanden waar, anders dan in de Verenigde Staten of Canada, zij doorgaans speciaal voor hun werk een auto kopen, met behulp van wat spaargeld of een lening. Ze kunnen ook auto's leasen van hun eigenaren, die "partners" worden genoemd, voor een vaste vergoeding per week.
Subscribe now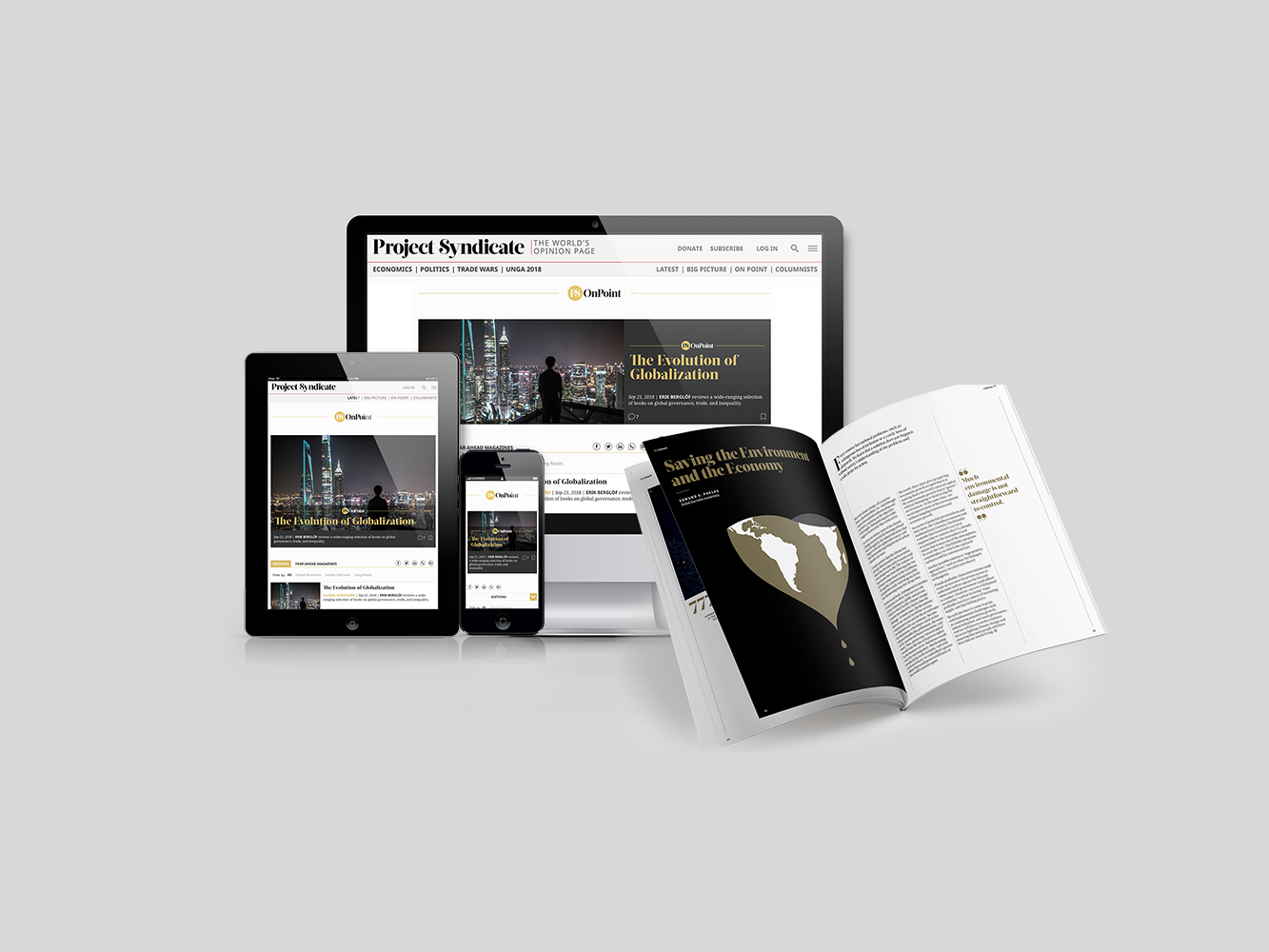 Subscribe now
Subscribe today and get unlimited access to OnPoint, the Big Picture, the PS archive of more than 14,000 commentaries, and our annual magazine, for less than $2 a week.
Toen hun inkomsten daalden hadden de chauffeurs moeite om hun vaste kosten te blijven dekken. Gedwongen om meer uren te maken, raakten sommigen betrokken bij met vermoeidheid samenhangende ongelukken, volgens zowel de chauffeurs zelf als plaatselijke verzekeraars. In reactie hierop heeft Uber de chauffeurs nieuwe limieten opgelegd: ze mogen niet langer dan twaalf uur achtereen werken, met een pauze van minstens zes uur tussen twee blokken van twaalf uur.
Voor veel chauffeurs in Kenia is het geen optie de sector eenvoudigweg te verlaten, vanwege de uitstaande schulden, de afschrijving van de productiemiddelen en een gebrek aan alternatieve mogelijkheden om een inkomen te vergaren in een land waar slechts 16% van de werkers een formele baan heeft. Wanhopig om de eindjes aan elkaar te kunnen knopen zijn velen gedwongen hun arbeidsuren te maximaliseren door verschillende apps tegelijkertijd te gebruiken. Uit ons onderzoek in Kenia blijkt dat een doorsnee-chauffeur in Kenia twaalf uur per dag en zes dagen per week werkt.
Toch steunen niet alle chauffeurs de stakingen. Sommigen – vooral degenen die hun eigen auto hebben gekocht of een paar offline-klanten hebben – zijn betrekkelijk tevreden over de platforms. Hoewel zij eerlijker praktijken op het gebied van het vaststellen van de tarieven zouden prefereren, zeggen ze dat de frequente stakingen de verloren inkomsten niet waard zijn. Deze chauffeurs melden dat ze pessimistisch zijn over de kans dat de overheid hen te hulp zal schieten. Sommige chauffeurs die wij hebben geïnterviewd denken dat de leiders van de chauffeursorganisaties stakingen organiseren omdat ze daar zelf beter van worden.
Maar de keuze om niet aan stakingen deel te nemen is niet zonder risico. Tijdens de stakingen van mei dit jaar gebruikten de deelnemers WhatsApp om zich in groepen op te splitsen, waarbij iedere groep een geografische zone voor zijn rekening nam. Hun taak was het onderscheppen van chauffeurs die, in hun ogen, de goede zaak ondermijnden. Soms beschadigden ze de auto's van de stakingsbrekers of namen ze hun mobieltjes in beslag. Benson, die al vroeg is ingestapt in deze sector, zei tegen ons: "De meeste chauffeurs werken niet tijdens stakingen, omwille van hun eigen veiligheid en die van hun auto, niet omdat ze ook willen staken."
Er is maar één manier om te garanderen dat de taxiplatforms zowel hun chauffeurs als hun klanten iets brengen: betere regelgeving door de overheid. Met dit doel voor ogen moeten regeringen eerst aangeven wie de relevante autoriteit is.
In Kenia krijgen chauffeurs vergunningen van de National Transport Safety Administration (NTSA). Maar platforms als Uber, die geregistreerd staan als technologiebedrijven, vallen niet onder de jurisdictie van de NTSA. De Cabinet Secretary for Labor and Director General of the Competition Authority of Kenya heeft ook gezegd dat het interveniëren in het domein van de platformvergoedingen niet binnen haar bevoegdheden viel. Hierdoor kunnen chauffeurs nergens heen als er geen rekening wordt gehouden met hun belangen, en lopen platforms nog meer risico op radicale staatsinterventie in de toekomst.
Als er eenmaal een toezichthouder is aangewezen zal deze een effectief beleid moeten ontwerpen, waarvoor data nodig zijn. Zoals het er nu voor staat controleren platforms niet alleen de prijsstelling, maar hebben ze ook schatten aan gegevens over chauffeurs en hun klanten in handen, waardoor er sprake is van een aanzienlijke informatie-asymmetrie tussen platforms en chauffeurs, en tussen platforms en beleidsmakers. Toezichthouders moeten toegang eisen tot de informatie die ze nodig hebben om gezonde beleidsbesluiten te kunnen nemen.
Platforms die beweren marktplaatsen te zijn moeten meer als concurrerende markten en minder als monopolies functioneren. Stakingen kunnen de aandacht op het probleem vestigen. Maar alleen goed ontworpen toezicht kan het verhelpen.
Vertaling: Menno Grootveld
,