Návod na zdravotní rovnost
KIGALI – Představte si zemi, kde má zhruba 90% populace zdravotní pojištění, více než 90% z HIV pozitivních je důsledně léčeno a 93% dětí je očkováno proti běžně přenosným chorobám, včetně HPV. Kde byste řekli, že tato kouzelná země zdravotní způsobilosti je? Skandinávie? Kostarika? Narnie?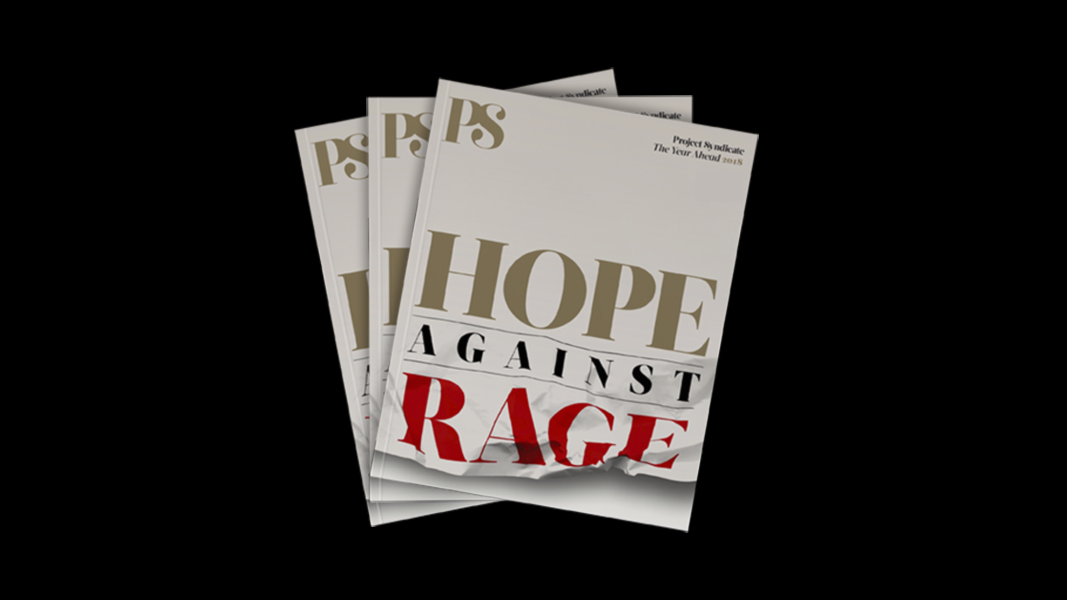 The Year Ahead 2018
The world's leading thinkers and policymakers examine what's come apart in the past year, and anticipate what will define the year ahead.
Zkuste Afriku – konkrétně Rwandu.
V mojí domovině je zdravotní péče právo garantované všem, ne privilegium pro bohaté a mocné. Rwanda zůstává chudá, ale za posledních 15 let získal její pokrok ve zdravotní péči globální pozornost a to z dobrého důvodu. V roce 2000 byla očekávaná délka života při porodu pouze 48 let; dnes je to 67 let. Mezinárodní asistence pomohla, ale naše úspěchy přišly především z jiných, nefinančních inovací.  
Předně, Rwanda zavedla kolektivní přístup k vládě, který umožňuje dosáhnout většího výsledku se stejným financováním. Navíc si naši státní úředníci osvojili řešení problémů a demonstrovali tak vynalézavost, která vytvořila mnoho lokálních řešení ve výzvách lidského rozvoje, jako je zajištění bezpečnosti potravin a adekvátní zásoby čisté vody a ubytování.
Možná nejpodstatnější faktor za tímto dramatických zlepšením zdravotní péče je národní spravedlivá agenda, která nastavuje cíle na podporu potřebných a sleduje pokrok v jejich plnění. Od doby zavedená tohoto přístupu dokázala Rwanda snížit procento lidí žijících v extrémní chudobě ze 40% populace v roce 2000 na 16,3% v roce 2015.
Kromě jasných benefitů jsou tyto pokroky podstatné také z toho důvodu, jak nedávno uvedl UNICEF, potenciální návratnost investic země do sociálních služeb pro zranitelné děti je dvakrát větší, pokud benefity dosáhnou na ty nejvíce zranitelné. Jinými slovy, Rwanda dosáhla tolik a tak rychle, protože získáváme větší míru návratnosti díky investicím do nejchudších.
V procesu práce ne rovnosti ve zdraví učinili Rwanda prioritu z dostupnosti. K roku 2016 bylo devět z deseti Rwanďanů přihlášeno do jednoho z programů zdravotního pojištění. Většina populace je přihlášena v Komunitním zdravotním pojištění (CBHI), které zvětšilo přístup ke zdravotní péči u nejzranitelnějších obyvatel Rwandy tím, že se vzdalo poplatků.
Výsledkem je, že dosah pokrytí zdravotní péčí ve Rwandě je vysoký i na globální standardy – což je o to více pozoruhodné u země, která jen o generaci zpět zažila genocidu. Vezměme si situaci v USA: zatímco míra nepojištěných Američanů se po Zákonu o dostupné péči z roku 2010 prudce snížila, čelí ti pojištění prudkému nárůstu cen nadstandardů a výdajů za přímou platbu. Možná by USA mělo zvážit přijetí programu typu CBHI, aby ještě snížilo počet Američanů čelících finančním překážkám v lékařské péči.
Rwanda vytvářela poskytování lékařské péče s tím, že měla přístup k ní na paměti a rozmístila komunitní zdravotnické pracovníky (CHWs) do 15 000 vesnic v zemi. Tyto místní zdravotníci slouží jako vrátní k systému, který snížil čekací dobu a finanční zátěž tím, že pacienty léčí přímo – mnohdy i u nich doma.
USA by mohlo profitovat i z CHW programu. Spojené státy překypují vzdělanými mladými lidmi, kteří by jako CHWs mohli vyplnit mezeru mezi lékařskými zařízeními a pacienty, čímž by zlepšili americký společenský kapitál a zdravotní výsledky. Jak ukázala zkušenost ve Rwandě, nejen že takové programy rozšiřují přístup k lékařské péči, ale také snižují celkové náklady snížením nepotřebných hospitalizací.
Ukázalo se, že takovéto programy jsou přenositelné. Brigham and Women's Hospital podporuje od roku 1997 HIV pozitivní komunitu v Bostonu prostřednictvím programu Prevence a přístupu k péči a léčbě (PACT). Tato iniciativa byla založena na modelu CHW, který byl implementován ve vesnickém Haiti Partnery ve zdraví (Partners In Health) – neziskové organizace pro zdravotní péči, která integruje CHW do primární péče a mentálního zdraví.
Výsledkem této iniciativy je, že vládní pojišťovna Medicaid utratila méně peněz na nemocniční pobyty a náklady na hospitalizované pacienty klesly o 62%. Jiná americká společenství by mohla a měla začlenit podobné modely do jejich léčebných programů pro chronicky nemocné.
Inovace jsou to, co nastartovalo obrození zdravotní péče ve Rwandě a progresivní přístup je to, co jí pohání dnes. Kupříkladu zdravotní centra, která byla založena napříč zemí, poskytují očkování a léčbu nemocí, která by v CHW na úrovni vesnic nebyla možná, a mají rozšířené porodní možnosti pro většinu rwandských žen.
V rámci rozšiřování přístupu má každý rwandský okres jednu nemocnici a každý region v zemi má možnost postoupení těžších případů ke specialistům. Zatímco se některé nemocnice stále potýkají s nedostatkem personálu, snaží se vláda tyto mezery vyplnit iniciativou, která zaměstnává fakultní pedagogický sbor z více než 20 amerických institucí, aby asistovali při výcviku našich klinických specialistů.
Za pouhé dvě dekády, díky domácím řešením a mezinárodní spolupráci, snížila Rwanda dramaticky zátěž, kterou představují nemoci pro obyvatele a ekonomiku. S pohledem vpřed je naším cílem vzdělávat budoucí vůdce, aby pokračovali v systému spravedlivé zdravotní péče, který jsme vytvořili. To je misí Univerzity pro globální rovnost zdraví, nové univerzity se sídlem ve vesnické části Rwandy, která si jako hlavní zásady určila poctivost, spolupráci a inovace. 
Jako rwandská lékařka, která přispěla k vybudování systému lékařské péče v této zemi, jsem pyšná na to, čeho jsme dosáhli v tak krátkém čase. Nebyly to čáry; byl to plán. Prostřednictvím globální spolupráce se mohou další země, včetně těch rozvinutých, naučit tento plán použít.