Das Problem mit den Nachrichten
OXFORD – Die britische Öffentlichkeit kann nie genug Nachrichten über den Brexit bekommen – das ist zumindest das Ergebnis der Datenanalysen von Nachrichtenplattformen. Dem neuesten Digital News Report des Reuters Institute zufolge versuchen jedoch 71% der britischen Öffentlichkeit, einen Bogen um die Berichterstattung über den bevorstehenden Austritt des Vereinigten Königreichs aus der Europäischen Union zu machen. Diese Diskrepanz, die sich in einer Vielzahl von Bereichen zeigt, wirft ernste Fragen über den zunehmend datengestützten Ansatz von Nachrichtenunternehmen bei der Berichterstattung auf.
Der Boom der Datenanalyse hat Journalisten und ihre Herausgeber überzeugt, dass sie wissen, was die Menschen wollen. Und das aus gutem Grund: Da ein Großteil an Nachrichten im Internet konsumiert wird, wissen Medienplattformen genau, welche Artikel Leser anklicken, wie viel sie lesen, bevor sie sich langweilen, was sie mit ihren Freunden teilen und welche Art von Inhalten sie dazu verleitet, ein Abo abzuschließen.
Aus solchen Daten geht zum Beispiel hervor, dass Nutzer an außergewöhnlich investigativem Journalismus, Ratschlägen zum Thema Ernährung und persönliche Finanzen sowie Essays über Beziehungen und Familie interessiert sind. Sie geben Artikeln mit einem persönlichen Blickwinkel – etwa über das Schicksal eines Betroffenen – den Vorzug gegenüber Berichten über anhaltende Konflikte im Nahen Osten oder Neuigkeiten aus der Stadtverwaltung. Und sie werden von Sensationsmeldungen angezogen – etwa über die Skandale und Possen von US-Präsident Donald Trump – unter reißerischen "Clickbait"-Überschriften.
Aber wenn Nachrichtenredaktionen Lesern tatsächlich das bieten, was sie wollen, scheint es merkwürdig, dass fast ein Drittel (32%) der Befragten im Digital News Report, der weltweit größten jährlichen Umfrage zum Online-Nachrichtenkonsum, angeben, dass sie Nachrichten komplett aus dem Weg gehen. Aber das haben sie, und ihre Zahl ist um drei Prozentpunkte höher als vor zwei Jahren.
Als häufigste Erklärung für die Vermeidung von Nachrichtenmedien geben 58% der Befragten an, dass diese einen negativen Einfluss auf ihre Stimmung haben. Viele Befragte führten zudem ein Gefühl der Hilflosigkeit an.
Darüber hinaus finden nur 16% der Teilnehmer, dass in der Berichterstattung der richtige Ton getroffen wird, während 39% meinen, dass die Nachrichtenmedien zu negativ sind. Vor allem junge Menschen scheinen den Negativitätsbias satt zu haben, der seit langem als todsichere Methode gilt, Zielgruppen zu erreichen. Viele empfinden angesichts dieser negativen Tendenz ein Gefühl der Ohnmacht. Gespräche deuten darauf hin, dass junge Eltern, die glauben wollen, dass die Welt gut zu ihren Kindern sein wird, stärker von diesem Problem betroffen sind. Jüngere Generationen finden zudem, dass der Konsum von Nachrichten unterhaltsamer und weniger eine Pflichtübung sein sollte.
Subscribe now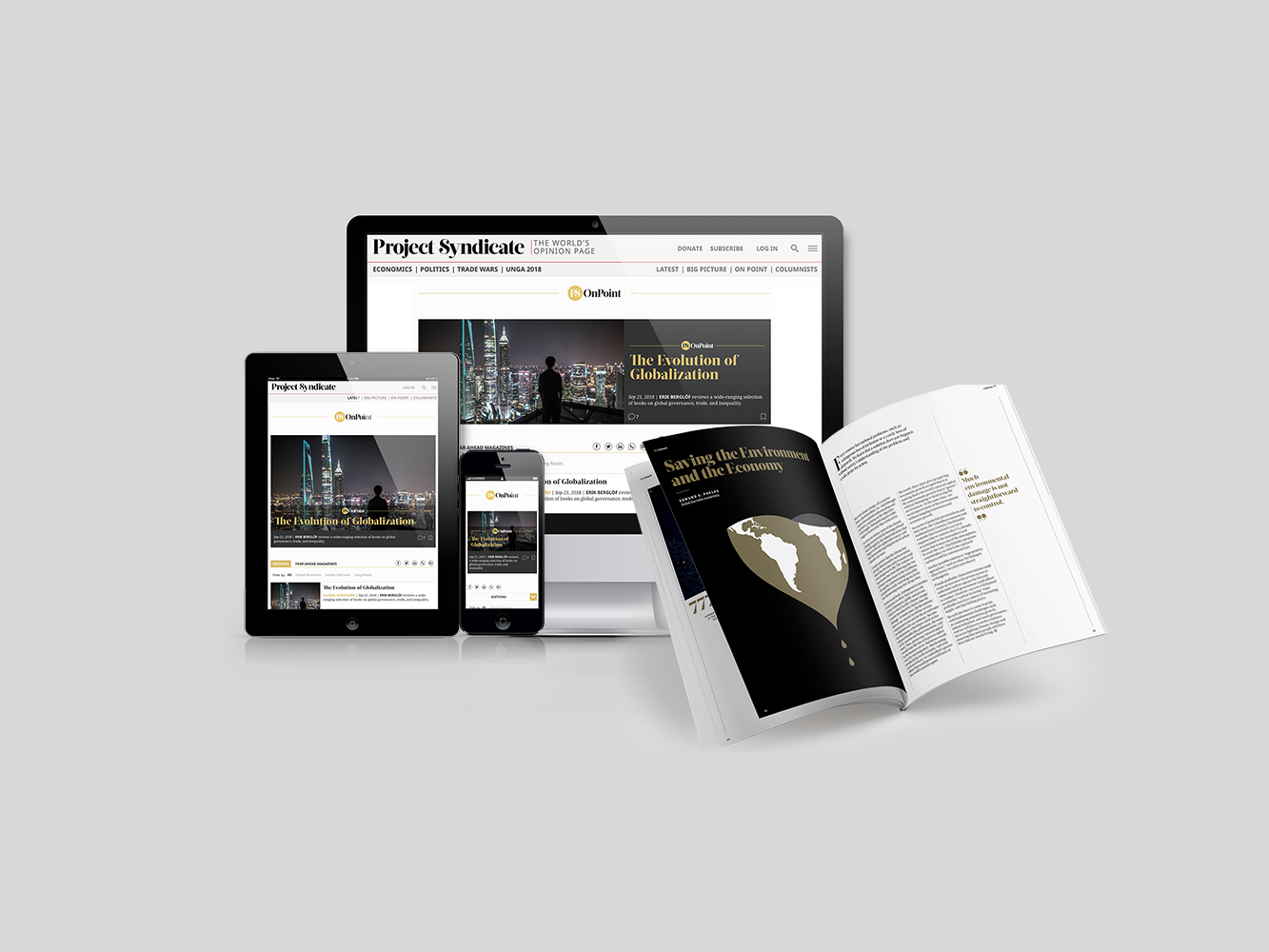 Subscribe now
Subscribe today and get unlimited access to OnPoint, the Big Picture, the PS archive of more than 14,000 commentaries, and our annual magazine, for less than $2 a week.
Ein Grund für die Diskrepanz zwischen den Daten und den eigenen Angaben der Menschen über ihr Verhältnis zu den Nachrichtenmedien könnte der Effekt des "heimlichen Vergnügens" sein: Man hat ein Verlangen nach Voyeurismus, würden es aber lieber nicht zugeben, manchmal sogar sich selbst gegenüber. Selbst wenn Nutzer Artikel über grausame Verbrechen oder Scheidungen von Prominenten anklicken, könnten sie angeben, dass sie mehr "Qualitätsnachrichten" wollen.
Es hat weitreichende Folgen, wenn Nachrichtenredaktionen die niederen Impulse der Leser bedienen. Medien sind von grundlegender Bedeutung für die Förderung der Rechenschaftspflicht von Personen, die Macht oder Einfluss ausüben, und für die Mobilisierung bürgerschaftlichen Engagements. Vor allem Demokratien sind darauf angewiesen, dass die Wählerinnen und Wähler über drängende Fragen gut informiert sind. Nachrichtenagenturen haben daher die Verantwortung, über ernste Themen zu berichten, von politischer Korruption bis zum Klimawandel, auch wenn diese unerfreulich sind.
Das bedeutet nicht, dass die Beschwerden der Leser über die Negativität der Medien ignoriert werden sollten. Im Gegenteil, wenn Menschen motiviert werden sollen, sich den Herausforderungen zu stellen, die ihr Leben prägen, sollten sie nicht dazu gebracht werden, sich machtlos zu fühlen.
Hier setzt der so genannte konstruktive oder lösungsorientierte Journalismus an. Indem sie Informationen darüber, was sich ändern muss, mit wahren Geschichten über positive Veränderungen verbinden, können Nachrichtenagenturen ihrer Verantwortung gerecht werden, sowohl zu informieren als auch Fortschritte voranzutreiben. Das bedeutet mitunter anzuerkennen, dass sich der Lebensstandard langfristig weltweit verbessert hat.
Um sich wieder mit ihren Lesern und Nutzern zu verbinden, werden Medienunternehmen ihre Perspektiven erweitern müssen. In weiten Teilen des Westens sind es vor allem weiße, männliche, bürgerliche Journalisten, die entscheiden, was und wie berichtet wird. Dies schränkt die Fähigkeit der Nachrichtenmedien ein, vielfältige Gesellschaften fair und zutreffend darzustellen.
Tatsächlich stimmten nur 29% der Befragten des Digital News Report der Aussage zu, dass die von den Nachrichtenmedien gewählten Themen für sie "relevant" sind. Eine gemeinsame Studie des Reuters Institute und der Johannes Gutenberg-Universität Mainz zeigt, dass die Steigerung der sozialen Vielfalt in den Redaktionen der Schlüssel zur Erhöhung dieses Anteils ist.
Gleichzeitig müssen Nachrichtenmedien besser darin werden, Nachrichten in Zusammenhänge zu setzen und anderweitig zu erklären. Während 62% der Befragten des Digital News Report der Meinung sind, dass die Medien sie über die Ereignisse auf dem Laufenden halten, glaubt nur die Hälfte, dass die Nachrichtenagenturen genug dafür tun, ihnen zu helfen, das Geschehen auch zu verstehen. In einer Zeit, in der fast ein Drittel der Befragten der Meinung ist, dass es einfach zu viele Nachrichten gibt, scheint die Lösung auf der Hand zu liegen: weniger, aber dafür besser.
Das bedeutet, den Lesern und Nutzern zuzuhören und nicht nur die Datenanalysen zu studieren. Es bedeutet eine ausgewogene Berichterstattung mit guten und schlechten Nachrichten und bei Bedarf klärende Informationen anzubieten. Es bedeutet auch, verschiedene Perspektiven darzustellen. Medienunternehmen, die diese Änderungen nicht vornehmen, werden weiter an Vertrauen und Relevanz verlieren. Das dürfte keine gute Strategie sein, um Nachrichtenkonsumenten davon zu überzeugen, dass ihre Arbeit es wert ist, bezahlt zu werden.
Aus dem Englischen von Sandra Pontow.