¿En qué fallan las noticias?
OXFORD – A los británicos les encantan las noticias sobre el Brexit; o al menos, es lo que dicen los análisis de datos de las plataformas de noticias. Pero según el último Digital News Report [Informe sobre periodismo digital] del Instituto Reuters, el 71% de los británicos evita la cobertura mediática de la inminente salida del Reino Unido de la Unión Europea. Esta disparidad, que puede verse en una amplia variedad de áreas, plantea serias dudas sobre el uso creciente del análisis de datos como criterio a la hora de informar.
El auge del análisis de datos llevó a los periodistas y a sus editores a estar seguros de saber lo que quiere la gente. Es comprensible: como hoy una cuota importante de las noticias se consume en Internet, las plataformas de medios saben exactamente qué noticias abren los lectores, cuánto de ellas leen antes de aburrirse, qué comparten con sus amigos y qué tipo de contenido los alienta a suscribirse a la plataforma.
Esos datos indican, por ejemplo, que a las audiencias les interesa leer revelaciones extraordinarias del periodismo de investigación, consejos sobre dieta y finanzas personales y artículos que hablen de las relaciones y la familia. Antes que informes sobre los conflictos de Medio Oriente o la actividad del ayuntamiento local, prefieren historias con un costado personal (por ejemplo, artículos que relaten lo sucedido a personas afectadas por la noticia). Y les atraen historias sensacionalistas (por ejemplo, sobre los escándalos y las payasadas del presidente estadounidense Donald Trump) con titulares "anzuelo" que inducen al clic.
Pero si las redacciones realmente estuvieran dando a las audiencias lo que quieren, no se explica por qué casi un tercio (32%) de las personas consultadas por el Digital News Report (la mayor encuesta permanente del mundo sobre consumo de periodismo digital) dijo que normalmente evitan por completo leer noticias. Sin embargo, las respuestas dicen eso (y hoy la cifra es tres puntos porcentuales más alta que hace dos años).
La causa más común para no leer noticias (aducida por el 58% de las personas que las evitan) es su efecto negativo sobre el estado de ánimo (muchos encuestados también mencionaron una sensación de impotencia).
Además, sólo el 16% de los participantes aprueba el tono usado en la cobertura noticiosa, y el 39% lo desaprueba. Los jóvenes, en particular, parecen hartos del sesgo negativo de las noticias, considerado desde hace mucho un modo infalible de atraer audiencias; muchos lo perciben como algo desalentador. Los debates indican que el problema se agrava en el caso de los padres jóvenes, que tienen la esperanza de dejarles a sus hijos un mundo mejor. Las generaciones más jóvenes también sienten que consumir noticias debería tener más de entretenimiento y menos de obligación.
Subscribe now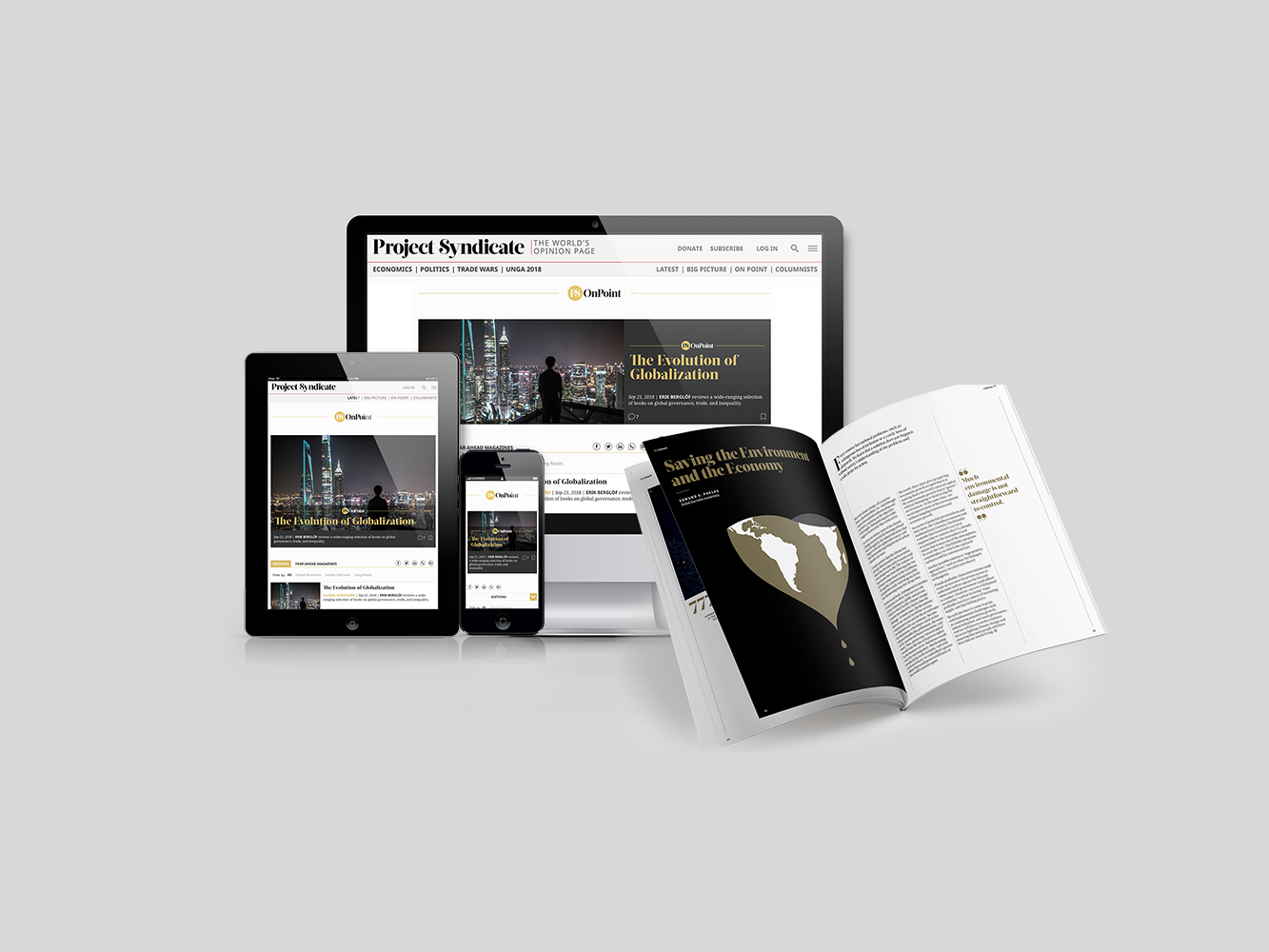 Subscribe now
Subscribe today and get unlimited access to OnPoint, the Big Picture, the PS archive of more than 14,000 commentaries, and our annual magazine, for less than $2 a week.
Una razón de esta disparidad entre los datos y la relación declarada de la gente con los medios noticiosos puede ser el efecto de "placer culpable": aunque a las personas les guste el voyeurismo, prefieren no admitirlo (en ocasiones, ni siquiera a sí mismas). Es decir, puede que hagan clic en artículos sobre crímenes horrorosos o divorcios de famosos y después digan que quieren más "noticias de calidad".
La condescendencia periodística hacia los peores impulsos de los lectores tiene amplias consecuencias. Los medios son esenciales para asegurar la rendición de cuentas de las figuras con poder o influencia y para movilizar la participación cívica. Las democracias, en particular, dependen de que los votantes estén bien informados sobre las cuestiones más importantes. De modo que las organizaciones periodísticas tienen una responsabilidad de informar sobre temas graves (desde la corrupción política hasta el cambio climático) aunque sean desagradables.
Eso no implica desatender las críticas de los lectores a la negatividad de los medios. Por el contrario, para que se sientan motivados a confrontar los desafíos que afectan sus vidas, hay que procurar no alentar en ellos una sensación de impotencia.
Y en esto es útil lo que se denomina "periodismo de soluciones". Las organizaciones periodísticas pueden cumplir su doble responsabilidad de informar y de alentar el progreso, mediante una cobertura que busque un equilibrio entre hablar de las cosas que tienen que cambiar y contar historias verdaderas que muestren ejemplos de cambios positivos. Y esto implica reconocer de vez en cuando que en una escala histórica, los niveles de vida han mejorado en todo el mundo.
Para reconectarse con las audiencias, las organizaciones periodísticas también tendrán que ampliar sus perspectivas. En gran parte de Occidente, la decisión sobre qué cubrir y cómo hacerlo la toman en gran medida periodistas blancos, varones, de clase media. Esto limita la capacidad de los medios para representar la diversidad de las sociedades en forma imparcial y exacta.
De hecho, sólo el 29% de las personas consultadas por el Digital News Report dijo que las noticias elegidas por los medios les parecen relevantes. Un estudio conjunto del Instituto Reuters y de la Universidad Johannes Gutenberg en Maguncia (Alemania) indica que la clave para aumentar este porcentaje es incrementar la diversidad en las redacciones.
Al mismo tiempo, los medios tienen que esforzarse más en contextualizar y explicar las noticias. Si bien el 62% de las personas consultadas por el Digital News Report dijo que los medios las mantienen al tanto de lo que ocurre, sólo la mitad cree que están haciendo lo suficiente para ayudarlas a comprender lo que sucede. En un momento en que casi una de cada tres personas piensa que se publican demasiadas noticias, la solución parece clara: hacer menos y hacerlo mejor.
Esto implica prestar atención a lo que dicen los lectores, no sólo los análisis de datos. Implica equilibrar las noticias buenas y las malas, y ofrecer información aclaratoria cuando sea necesaria. Y también implica presentar una diversidad de perspectivas. Las organizaciones periodísticas que no hagan estos cambios seguirán perdiendo credibilidad y relevancia. Y eso es una pésima estrategia para convencer a los lectores de pagar por sus servicios.
Traducción: Esteban Flamini