Co je na zpravodajství špatně?
OXFORD – Britská veřejnost se nemůže nabažit zpráv o brexitu – alespoň to tvrdí datoví analytici zpravodajských platforem. Podle nejnovější Zprávy o digitálním zpravodajství od Institutu Reuters se však 71 % britské veřejnosti snaží mediálnímu pokrytí blížícího se odchodu Spojeného království z Evropské unie vyhýbat. Tento nesoulad, který se projevuje v široké škále oblastí, vyvolává vážné otázky nad datově řízeným přístupem zpravodajských organizací k žurnalistice.
Rozmach datových analýz vzbudil u novinářů a jejich editorů přesvědčení, že vědí, co lidé chtějí. A z dobrého důvodu: vzhledem k velkému podílu zpráv konzumovaných na internetu mediální platformy přesně vědí, které zprávy si čtenáři otevřou, kolik si toho přečtou, než se začnou nudit, co sdílejí s přáteli a jaký obsah je naláká pořídit si předplatné.
Takové údaje například naznačují, že publikum má zájem o mimořádnou investigativní žurnalistiku, poradenství v oblasti stravy a osobních financí a úvahy o vztazích a rodině. Dává přednost reportážím s osobním úhlem pohledu, řekněme s podrobnostmi o osudu jednotlivce v těžké situaci, oproti zprávám o pokračujících střetech na Blízkém východě nebo dění na radnici. A přitahují jej senzace – třeba skandály a skopičiny amerického prezidenta Donalda Trumpa – pod titulky sloužícími jako "návnada na kliknutí".
Kdyby ale redakce skutečně publiku poskytovaly, co chce, zdá se nepravděpodobné, že by téměř třetina (32 %) respondentů ve Zprávě o digitálním zpravodajství, celosvětově největším probíhajícím průzkumu konzumace online zpravodajství, uvedla, že se zprávám pravidelně vyhýbá. Právě to se ale stalo a tento údaj je o tři procentní body vyšší než před dvěma lety.
Nejčastějším důvodem pro vyhýbání se zpravodajským médiím – udává jej 58 % těch, kdo se jim vyhýbají – je to, že jim sledování zpráv negativně ovlivňuje náladu. Mnozí respondenti také zmínili pocit bezmoci.
Navíc jen 16 % účastníků souhlasí s tónem užívaným ve zpravodajství, kdežto 39 % s ním nesouhlasí. Zejména mladí lidé mají, zdá se, po krk sklonu k negativitě, která se už dlouho považuje za zaručený způsob jak přilákat publikum. V mnohých tento sklon vyvolává pocit, že je oslabuje. Rozhovory naznačují, že problém je ještě těžší pro mladé rodiče, kteří chtějí věřit, že jejich děti budou žít v dobrém světě. Mladší generace mají také pocit, že konzumace zpráv by měla být víc zábava a méně rutina.
Subscribe now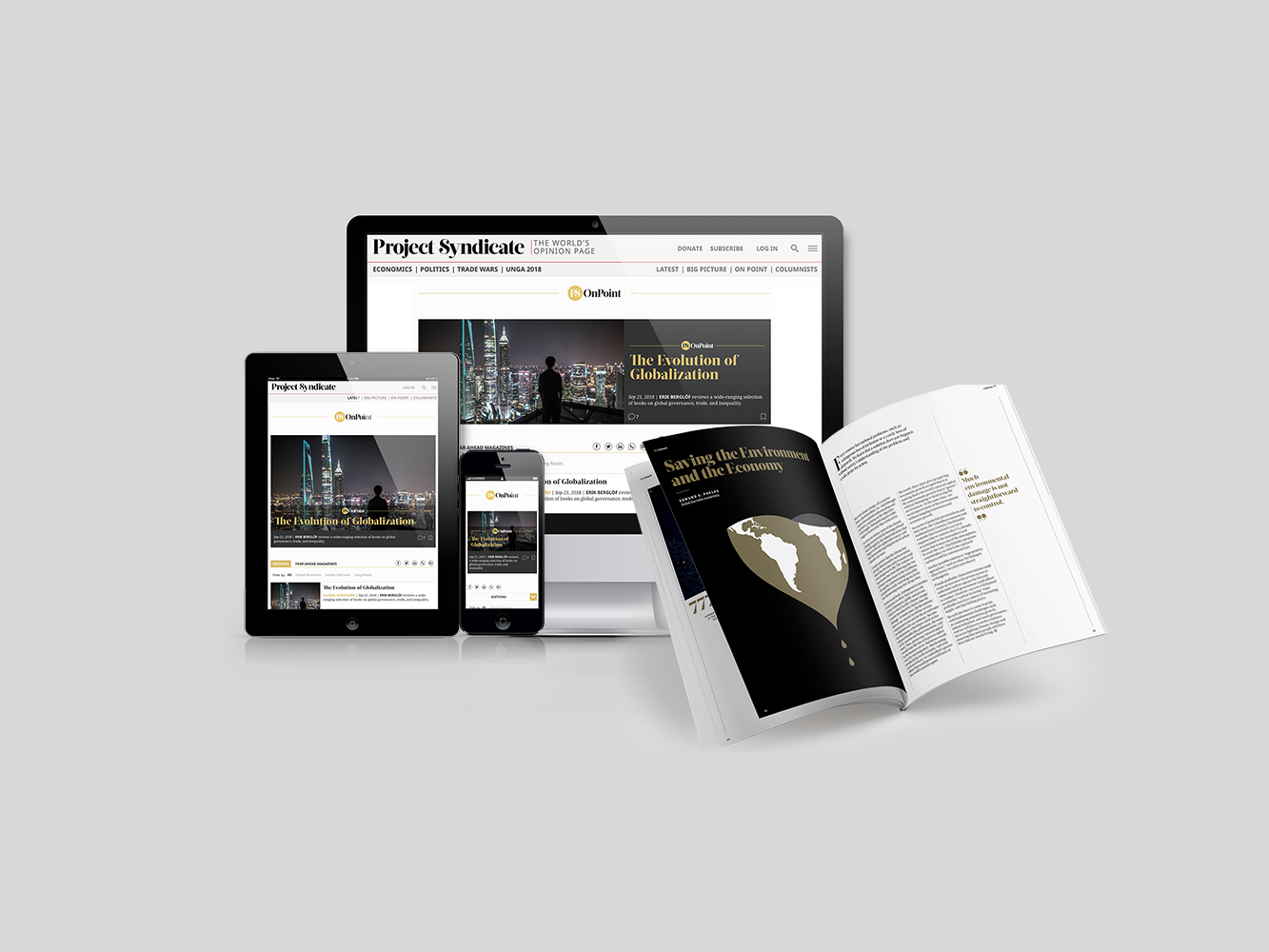 Subscribe now
Subscribe today and get unlimited access to OnPoint, the Big Picture, the PS archive of more than 14,000 commentaries, and our annual magazine, for less than $2 a week.
Jedním z důvodů nesouladu mezi daty a vztahem k médiím, jak jej lidé sami popisují, může být efekt "provinilého potěšení": lidé mají chuť na voyeurismus, ale raději to nepřiznávají, někdy ani sami sobě. Takže i když klikají na články o hrůzných zločinech či rozvodech celebrit, mohou tvrdit, že chtějí víc "kvalitních zpráv".
Když redakce hýčkají nejhorší čtenářské pudy, má to dalekosáhlé důsledky. Média jsou nedílnou součástí podpory odpovědnosti každého, kdo má moc nebo vliv, a mobilizace občanské angažovanosti. Zejména demokracie závisejí na tom, že voliči jsou o naléhavých otázkách dobře informováni. Je tedy zodpovědností zpravodajských organizací informovat o vážných tématech, od politické korupce po klimatické změny, i když jsou nepříjemná.
To neznamená, že stížnosti čtenářů na negativitu médií by se neměly zohlednit. Naopak, mají-li mít lidé motivaci čelit výzvám, které formují jejich život, je nepatřičné do nich zasévat bezmoc.
Tady na scénu vstupuje žurnalistika zaměřená na řešení. Vyvažováním informací o tom, co je třeba změnit, se skutečnými příběhy o pozitivních změnách mohou zpravodajské organizace plnit jak úkol informovat, tak podněcovat pokrok. To znamená, že je občas zapotřebí vyjádřit uznání tomu, že dlouhodobě se životní úrovně globálně zlepšují.
K opětovnému navázání vztahu s publikem bude také nutné, aby mediální organizace rozšířily své obzory. O čem a jak referovat ve velké části Západu rozhodují převážně bělošští středostavovští novináři. To omezuje schopnost zpravodajských médií spravedlivě a důkladně zastupovat různorodé společnosti.
Ostatně pouze 29 % respondentů Zprávy o digitálním zpravodajství souhlasilo s tím, že médii volená témata "pociťují jako podstatná". Společná studie Institutu Reuters a Univerzity Johannese Gutenberga v německé Mohuči naznačuje, že klíčem ke zvýšení tohoto podílu je posílení rozmanitosti v redakcích.
Zároveň zpravodajská média musí novinky lépe zasazovat do souvislostí a jinak vysvětlovat. Zatímco 62 % respondentů Zprávy o digitálním zpravodajství má pocit, že je média průběžně informují o událostech, jen polovina má za to, že zpravodajské tituly dělají dost pro to, aby jim pomohly chápat, co se děje. V době, kdy si téměř třetina lidí myslí, že se jednoduše uveřejňuje příliš mnoho zpráv, se řešení zdá jasné: dělat méně – a lépe.
Znamená to naslouchat čtenářům, ne jen studovat datové analýzy. Znamená to vyvažovat dobré a špatné zprávy, a kde je to zapotřebí, nabízet objasňující informace. Znamená to také zastupovat rozmanité perspektivy. Mediální organizace, které tyto změny neuskuteční, budou dál přicházet o důvěru a význam. To je stěží rozumná strategie jak spotřebitele přesvědčit, že se vyplatí za jejich práci platit.
Z angličtiny přeložil David Daduč