O que há de errado com as notícias?
OXFORD – O público britânico está sequioso de notícias sobre o Brexit – pelo menos, é o que dizem as análises de dados das plataformas noticiosas. Mas, segundo o último Digital News Report do Instituto Reuters, 71% do público britânico tenta evitar a cobertura mediática da iminente saída do Reino Unido da União Europeia. Esta disparidade, que pode ser vista numa vasto conjunto de áreas, suscita graves questões sobre a abordagem, cada vez mais centrada nos dados, das organizações noticiosas à comunicação.
A ascensão da análise de dados fez com que os jornalistas e os seus editores confiassem em que sabem o que as pessoas querem. E por bons motivos: com uma grande parte das notícias a serem consumidas na Internet, as plataformas de difusão sabem exactamente quais as histórias que são abertas pelos leitores, quanto estes lêem antes de se aborrecerem, o que partilham com os seus amigos e o tipo de conteúdos que os alicia a fazer uma assinatura.
Esses dados indicam, por exemplo, que o público está interessado em jornalismo de investigação notável, aconselhamento dietético e de finanças pessoais e artigos sobre relacionamentos e família. Prefere histórias com um toque pessoal – por exemplo, que descrevam a sorte de uma pessoa afectada – a relatórios de conflitos persistentes no Médio Oriente ou a coberturas da actividade municipal. E é atraído por histórias sensacionais – como os escândalos e artimanhas do presidente dos EUA, Donald Trump – com títulos de "clickbait".
Mas se as redacções estivessem mesmo a dar ao público aquilo que este quer, seria improvável que perto de um terço (32%) dos inquiridos no Digital News Report, o maior inquérito contínuo do mundo sobre consumo de notícias online, afirmasse que evita regularmente os noticiários. Mas foi o que aconteceu, e este valor subiu três pontos percentuais desde há dois anos.
A explicação mais comum para evitar os noticiários, referida por 58% das pessoas que o fazem, é que têm um efeito negativo sobre o seu humor. Muitos inquiridos também citaram um sentimento de impotência.
Além disso, só 16% dos participantes aprovam o tom utilizado nas coberturas noticiosas, enquanto 39% o desaprovam. Os jovens, em especial, parecem fartos do enviesamento negativo, desde há muito considerado um modo seguro para atrair o público. Para muitos, esse enviesamento transmite uma sensação de esvaziamento de poder. As entrevistas indicam que o problema é agravado no caso dos jovens pais, que querem acreditar que o mundo será bom para os seus filhos. As gerações mais jovens também acham que o consumo de notícias deveria ser mais divertido e ser menos parecido com uma tarefa.
Subscribe now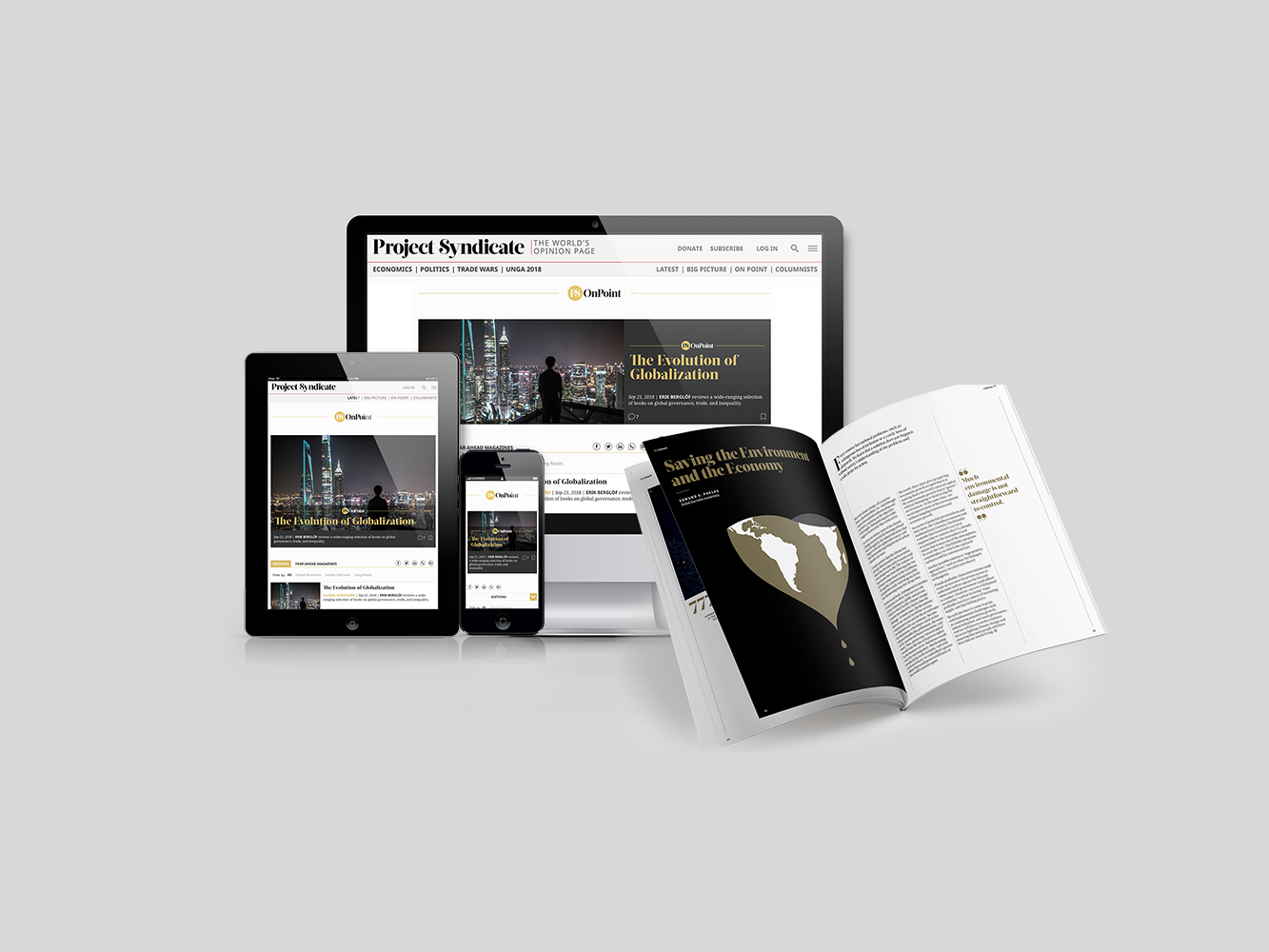 Subscribe now
Subscribe today and get unlimited access to OnPoint, the Big Picture, the PS archive of more than 14,000 commentaries, and our annual magazine, for less than $2 a week.
Um motivo para a dissociação entre os dados e o relacionamento autoproclamado das pessoas com os noticiários poderá ser o efeito de "desejo oculto" (NdT: no original, guilty pleasure): as pessoas têm apetência pelo voyeurismo, mas preferem não o admitir, por vezes até a si próprias. Por isso, mesmo quando clicam em artigos sobre crimes terríveis ou divórcios de pessoas famosas, podem dizer que querem mais "notícias de qualidade".
Quando as redacções cedem aos piores impulsos dos leitores, as consequências são profundas. Os meios de comunicação são indispensáveis para reforçar a responsabilização de qualquer pessoa que detenha poder ou influência e para mobilizar o envolvimento cívico. As democracias, em particular, dependem de que os seus eleitores estejam bem informados sobre questões prementes. As organizações noticiosas têm por isso a responsabilidade de informar sobre assuntos sérios, da corrupção política às alterações climáticas, mesmo que sejam desagradáveis.
Isso não significa que as queixas dos leitores sobre o enviesamento negativo dos meios de comunicação devam ser ignoradas. Pelo contrário, para que as pessoas sejam motivadas a confrontar desafios que estão a moldar as suas vidas, não deve fazer-se com que se sintam impotentes.
É aqui que entra o chamado jornalismo de soluções. Através do equilíbrio entre informações sobre o que precisa de ser mudado e histórias sobre mudanças positivas, as organizações noticiosas podem cumprir a sua responsabilidade tanto de informar como de estimular o progresso. Isto significa reconhecer ocasionalmente que, no longo prazo, os níveis de vida melhoraram globalmente.
Restabelecer a ligação com o público também obrigará as organizações noticiosas a alargar as suas perspectivas. Em grande parte do Ocidente são maioritariamente jornalistas brancos, homens e da classe média quem decide o que deve ser coberto e como. Isto limita a capacidade dos meios de comunicação social para representar sociedades diversificadas de forma justa e exacta.
Com efeito, apenas 29% dos inquiridos pelo Digital News Report concordaram que os tópicos escolhidos pelos meios de comunicação social lhes "pareciam ser relevantes". Um estudo conjunto realizado pelo Instituto Reuters e pela Universidade Johannes Gutenberg em Mainz, na Alemanha, indica que a chave para aumentar esta proporção está no aumento da diversidade nas redacções.
Ao mesmo tempo, os meios de comunicação social têm de ser melhores a contextualizar e explicar as notícias. Embora 62% dos inquiridos pelo Digital News Report sintam que os meios de comunicação os mantêm informados dos eventos, apenas metade acredita que os noticiários fazem o suficiente para ajudá-los a compreender o que está a acontecer. Numa altura em que perto de um terço das pessoas pensa que existem demasiadas notícias, a solução parece ser clara: fazer menos e melhor.
Isso significa ouvir os leitores, para além de estudar as análises de dados. Significa equilibrar as boas notícias com as más notícias, e oferecer informações esclarecedoras quando for necessário. Também significa representar várias perspectivas. As organizações noticiosas que não procederem a estas alterações continuarão a perder confiança e relevância. Essa não é uma estratégia adequada para convencerem os consumidores de que o seu trabalho vale a pena ser pago.