La errada guerra contra las drogas del África occidental
ACCRA – Unos cálculos recientes de la Oficina Nacional de Estadística del Reino Unido, según los cuales el mercado ilegal de drogas suma 4.400 millones de libras esterlinas (7.600 millones de dólares) al año a la economía del país, dan una idea de la asombrosa magnitud del comercio ilícito de estupefacientes. En el caso de regiones como la del África occidental, con economías que no son tan grandes ni tan desarrolladas como la del Reino Unido, las repercusiones de esa actividad pueden ser aún más corrosivas.
El África occidental se encuentra cada vez más inmersa en el comercio mundial de drogas. Su localización la hace vulnerable para que la aprovechen como punto de tránsito entre los centros de producción de Latinoamérica y Asia y los mercados de consumidores de Europa y los Estados Unidos.
Pero, como muestra la experiencia de Centroamérica, los países de tránsito no hacen sólo de corredor para las drogas. Las drogas ilegales y el dinero que las acompaña invaden y desestabilizan sus sociedades. Esa inquietante evolución, derivada de la fracasada "guerra mundial contra las drogas", amenaza con invertir los recientes beneficios económicos y sociales obtenidos en nuestra región.
Hasta ahora, el África occidental ha evitado lo peor de la violencia habitual y endémica que acompaña el paso de las drogas por Centroamérica, pero, como es tanto lo que está en juego, no hay margen para la complacencia. Tan sólo la magnitud del comercio de cocaína en el África occidental supera con mucho los presupuestos estatales combinados de varios países de la región.
Ya sabemos que el comercio de estupefacientes ha desempeñado un papel, directo o indirecto, en las convulsiones políticas de países como, por ejemplo, Guinea-Bissau y Malí. Se deben aumentar las medidas nacionales e internacionales contra los traficantes y se debe incluir en ellas a quienes dirigen las redes, en lugar de gastar unos recursos escasos para la imposición del cumplimiento de la ley a fin de perseguir a sus soldados rasos. Debemos perseguir a quienes más ganan, sean quienes fueren y ocupen el cargo que ocuparen.
Pero no es sólo el comercio de drogas ilegales lo que está desestabilizando a los países de la región; también el consumo de estupefacientes está volviéndose un problema grave. La Comisión del África Occidental sobre las Drogas, que yo convoqué y que preside el Presidente de Nigeria, Olusegun Obasanjo, señala en un nuevo informe que la cocaína, la heroína y las metanfetaminas de producción local han llegado a estar cada vez más disponibles en toda la región, lo que ha propiciado un mayor uso y dependencia, en particular entre los jóvenes de la región.
Subscribe now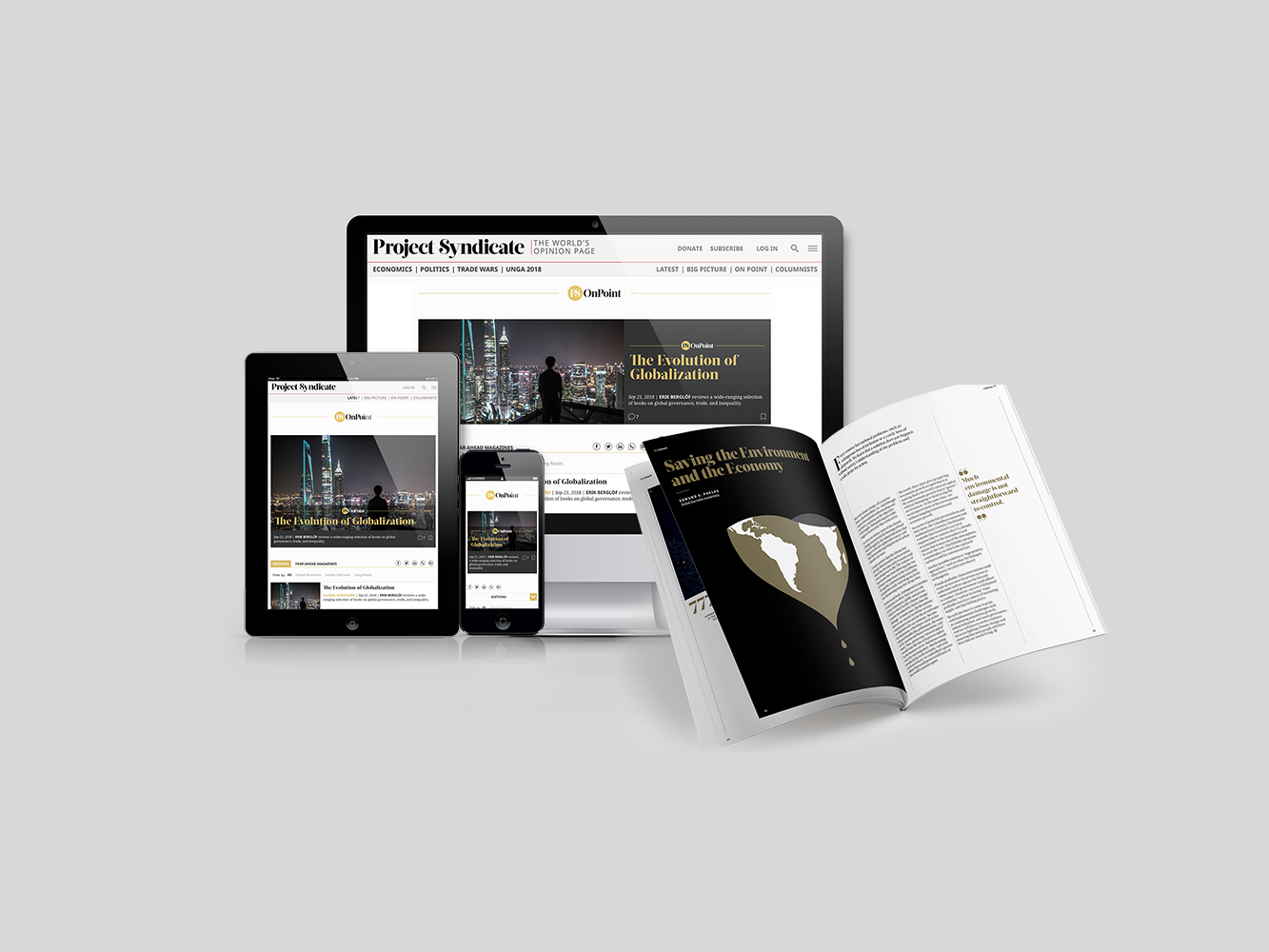 Subscribe now
Get unlimited access to OnPoint, the Big Picture, and the entire PS archive of more than 14,000 commentaries, plus our annual magazine, for less than $2 a week.
Sin embargo, la región no está, sencillamente, preparada ni equipada para abordar la proliferación del uso de las drogas y la dependencia de ellas. Con demasiada frecuencia, la reacción consiste en estigmatizar y castigar a los usuarios de drogas, pero con empujarlos hasta los márgenes de la sociedad o encarcelar a un número cada vez mayor de ellos no se resolverá el problema. Al contrario, se agravan los problemas de salud y se ejerce una presión enorme en los sistemas judiciales penales, ya desbordados, del África occidental.
En cambio, el informe de la Comisión pide un nuevo planteamiento del uso indebido de las drogas, que no lo trate como un asunto de la justicia penal, sino como un problema de salud pública, lo que significa abordar la inexistencia casi total de programas y servicios de tratamiento de los drogadictos y la falta de personal competente para controlar y vigilar el uso indebido de drogas.
La Comisión reconoce que hay muchas necesidades urgentes y unos presupuestos de atención de salud escasos, pero es tal la importancia de ese imperativo y son tan duras las consecuencias de no cumplirlo, que la Comisión recomienda encarecidamente la adopción de una política con normas mínimas en toda la región.
Entre otras cosas, debe comprender la creación de servicios e instalaciones para el tratamiento de los drogadictos y para otros fines y la aplicación de planteamientos que reduzcan los daños, como, por ejemplo, programas de intercambio de jeringuillas, que, como se ha demostrado, reducen la proliferación del VIH y la incidencia de las muertes relacionadas con las drogas. Hasta la fecha, el Senegal es el único país del África occidental que ha aplicado alguna iniciativa estatal para la reducción de daños.
Para abordar las repercusiones de las drogas mediante una política humanitaria bien fundada y coordinada, se requerirán capacidad de dirección y medidas concertadas por parte de los países de toda la región. La Comisión pide un compromiso compartido de los gobiernos, los grupos de la sociedad civil y las organizaciones regionales. No podemos seguir ocultando este asunto bajo la alfombra o fingiendo que no es problema nuestro.
En el informe se insta también a la comunidad internacional a que preste un apoyo mayor a dichas medidas. Los gobiernos de esos países del África occidental que son los principales productores y consumidores de drogas ilegales deben financiar las iniciativas de prevención, tratamiento y reducción de daños, en lugar de invertir sólo en la prohibición y la imposición del cumplimiento de la ley.
Sin un cambio de dirección, el tráfico, la producción y el consumo de drogas en el África occidental seguirá socavando sus instituciones, amenazando la salud pública y perjudicando los avances en materia de desarrollo, pero, si se reforman las leyes relativas a las drogas, se ofrece un tratamiento adecuado a los usuarios crónicos y se persigue vigorosamente a los traficantes de drogas de alto nivel, se reducirán las repercusiones dañinas de las drogas ilegales en las comunidades, las familias y las personas. Si tenemos valor para reorientar las medidas nacionales e internacionales, podremos velar por que nuestros jóvenes crezcan sanos y seguros.
Traducido del inglés por Carlos Manzano.