West-Afrika dwaalt in de war on drugs
ACCRA – Een recente schatting door het Office for National Statistics van het Verenigd Koninkrijk dat de markt voor illegale drugs 4,4 miljard pond toevoegt aan de economie van het land geeft een indruk van de verbazingwekkende schaal van de illegale drugshandel. Voor regio's zoals West-Afrika, met economieën die noch zo groot noch zo ontwikkeld zijn als Engeland kan de impact van zulke activiteiten zelfs nog schadelijker zijn.
West-Afrika vindt zichzelf steeds meer verwikkeld in de mondiale drugshandel. De locatie ervan maakt het kwetsbaar om geëxploiteerd te worden als transitpunt tussen de Latijns-Amerikaanse en Aziatische productiecentra en de consumentenmarkten in Europa en de Verenigde Staten.
Maar zoals de ervaring van Centraal-Amerika laat zien dienen transitlanden niet alleen maar als corridor voor drugs. Illegale drugs en het geld dat ze omringt penetreren en destabiliseren de  maatschappij. Deze verontrustende ontwikkeling (een bijproduct van de mislukte 'mondiale war on drugs') dreigt de recente economische en sociale winsten in onze regio's te verstoren.
Tot nu toe heeft West-Afrika het ergste van het besmettelijke en routinematige geweld dat de passage van drugs door Centraal-Amerika vergezelt weten te vermijden. Maar met zo'n hoge inzet is er geen plaats voor zelfgenoegzaamheid. De gecombineerde overheidsbudgetten van verschillende landen in de regio vallen in het niet bij de schaal van de cocaïnehandel in West-Afrika alleen al.
We weten al dat de drugshandel een directe of indirecte rol heeft gespeeld bij onrust in landen als Guinee-Bissau en Mali. De nationale en internationale actie tegen smokkelaars moet opgevoerd worden en zou ook moeten gaan om het onder vuur nemen van degenen die de netwerken besturen, in plaats van het besteden van schaarse politiebronnen om hun voetsoldaten te vervolgen. We moeten degenen die het meeste winst maken vervolgen, wie ze ook zijn en welke positie ze ook hebben.
Maar het is niet alleen de handel in illegale drugs die landen in de regio destabiliseert; het gebruik van drugs is ook een groot probleem aan het worden. De West Africa Commission on Drugs, die ik heb samengebracht en die wordt voorgezeten door voormalig president van Nigeria Olusegun Obasanjo, wijst er in een nieuw rapport op dat cocaïne, heroïne en lokaal geproduceerde meth-amfetamine steeds beter verkrijgbaar zijn geworden in de regio. Dit heeft geleid tot meer gebruik en afhankelijkheid, vooral onder de jongeren in de regio.
Subscribe now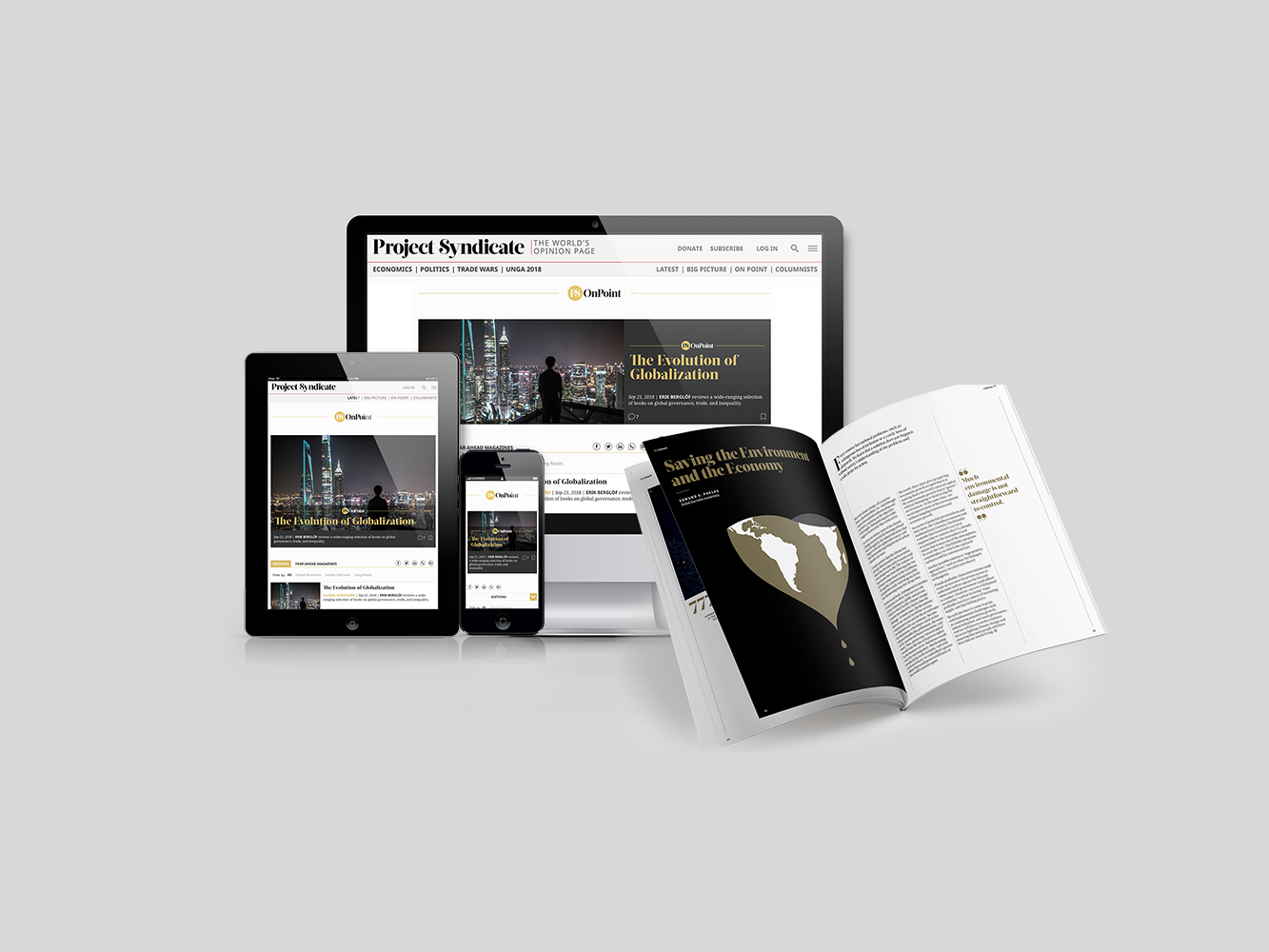 Subscribe now
Get unlimited access to OnPoint, the Big Picture, and the entire PS archive of more than 14,000 commentaries, plus our annual magazine, for less than $2 a week.
Toch is de regio er simpelweg niet klaar voor of voldoende met middelen uitgerust om met de verspreiding van drugsgebruik om te gaan. Veel te vaak is de reactie om drugsgebruikers te stigmatiseren en te straffen. Maar het naar de zelfkant van de maatschappij duwen of in steeds grotere getalen opsluiten van de gebruikers zal het probleem niet oplossen. In tegendeel, het verergert de gezondheidsproblemen en legt een enorme druk op het al veel te belaste West-Afrikaanse strafrechtsysteem.
Het rapport van de commissie vraagt in plaats hiervan om een nieuwe benadering van drugsgebruik; een benadering die het niet als een strafrechtelijke kwestie behandeld, maar eerder als een probleem voor de volksgezondheid. Dat betekent het aanpakken van de bijna volledige afwezigheid van klinieken met behandelingen en programma's tegen drugs en het gebrek aan personeel dat is gekwalificeerd om drugsgebruik te beheren en te monitoren.
De commissie begrijpt dat er nog veel meer urgente vragen zijn aan de beperkte  gezondheidszorg-budgetten. Maar het belang van deze uitdaging is zo groot (en de consequenties van het falen om hier over heen te komen zijn zo erg) dat de commissie een sterke aanbeveling doet om door de hele regio drugsbehandelingen met minimumstandaarden over te nemen.
Dit omvat de oprichting van faciliteiten voor drugsbehandelingen en hieraan gerelateerde gezondheidsservices, en de invoering van benaderingen om de schade te beperken, zoals naaldeninruilprogramma's, die bewezen hebben de verspreiding van HIV en drugs-gerelateerde sterfgevallen tegen te gaan.
Het aanpakken van de impact van drugs door geïnformeerd, menselijk en gecoördineerd beleid zal leiderschap vereisen en een gezamenlijke inspanning van landen door de hele regio. De commissie roept op tot een gedeeld engagement van overheden, het maatschappelijk middenveld en regionale organisaties. We kunnen dit probleem niet langer onder het tapijt vegen en net doen alsof het niet het onze is.
Het rapport dringt ook aan op meer steun voor deze inspanningen door de internationale gemeenschap. Regeringen in die West-Afrikaanse landen die de voornaamste producenten en consumenten van illegale drugs zijn zouden preventie, behandelingen en schade beperkende initiatieven moeten financieren, liever dan slechts te investeren in verboden en het opleggen van de wet.
Zonder een koersverandering zullen drugssmokkel, productie en consumptie in West-Afrika instituties blijven ondermijnen, de volksgezondheid bedreigen en de vooruitgang in ontwikkeling beschadigen. Maar het hervormen van drugswetten, het aanbieden van goede behandelingen voor chronische gebruikers en het keihard vervolgen van de grote smokkelaars zal het beschadigende effect van illegale drugs op gemeenschappen, families en individuen reduceren. Als we het lef hebben om nationale en internationale inspanningen te beter te focussen kunnen we helpen verzekeren dat onze jongeren gezond en veilig opgroeien.
Vertaling Melle Trap