Špatně vedená protidrogová válka v západní Africe
ACCRA – Nedávný odhad britského Úřadu pro národní statistiku, podle něhož obchod s drogami navyšuje objem ekonomiky země o 4,4 miliardy liber (7,6 miliardy dolarů) ročně, dává obrázek o ohromující velikosti trhu s narkotiky. Pro regiony, jako je západní Afrika, jejichž ekonomiky nejsou tak velké ani tak rozvinuté jako britská, mohou být dopady této činnosti ještě ničivější.
Západní Afrika se stále více zaplétá do celosvětového obchodu s drogami. Vzhledem ke své poloze je náchylná k tomu, aby byla využívána jako tranzitní bod mezi latinskoamerickými a asijskými výrobními centry a spotřebními trhy v Evropě a ve Spojených státech.
Jak ovšem ukazují zkušenosti ze střední Ameriky, tranzitní země neslouží jen jako koridor pro drogy. Narkotika a peníze, které se kolem nich točí, narušují a destabilizují jejich společnosti. Hrozí, že tento znepokojivý vývoj – vedlejší produkt nezdařené "celosvětové protidrogové války" – zvrátí nedávné hospodářské a sociální úspěchy v našem regionu.
Západní Afrika se až dosud vyhýbá nejhoršímu endemickému a rutinnímu násilí, které provází průchod drog střední Amerikou. Protože je však v sázce tak mnoho, nelze podléhat uspokojení. Pouze objem obchodu s kokainem v západní Africe je mnohem vyšší než státní rozpočty několika zemí v regionu dohromady.
Víme už, že obchod s drogami se přímo či nepřímo podílí na politických otřesech v zemích, jako jsou Guinea-Bissau a Mali. Je nutné vystupňovat národní a mezinárodní akce proti překupníkům, které by se mimo jiné měly zaměřovat na osoby stojící v čele sítí, místo aby se omezené prostředky policejních složek vynakládaly na pronásledování pěšáků. Musíme stíhat ty, kdo mají z drog největší prospěch, ať je to kdokoliv a ať zastává jakoukoliv pozici.
Země v regionu však nedestabilizuje pouze obchod s drogami; závažným problémem se stává rovněž spotřeba narkotik. Západoafrická komise pro drogy, kterou jsem svolal a v jejímž čele stojí bývalý nigerijský prezident Olusegun Obasanjo, poukazuje ve své nové zprávě na skutečnost, že v celém regionu jsou stále dostupnější kokain, heroin a místně vyráběné metamfetaminy. To vede k rozšířenějšímu užívání drog a závislosti na nich, zejména mezi mladými lidmi v regionu.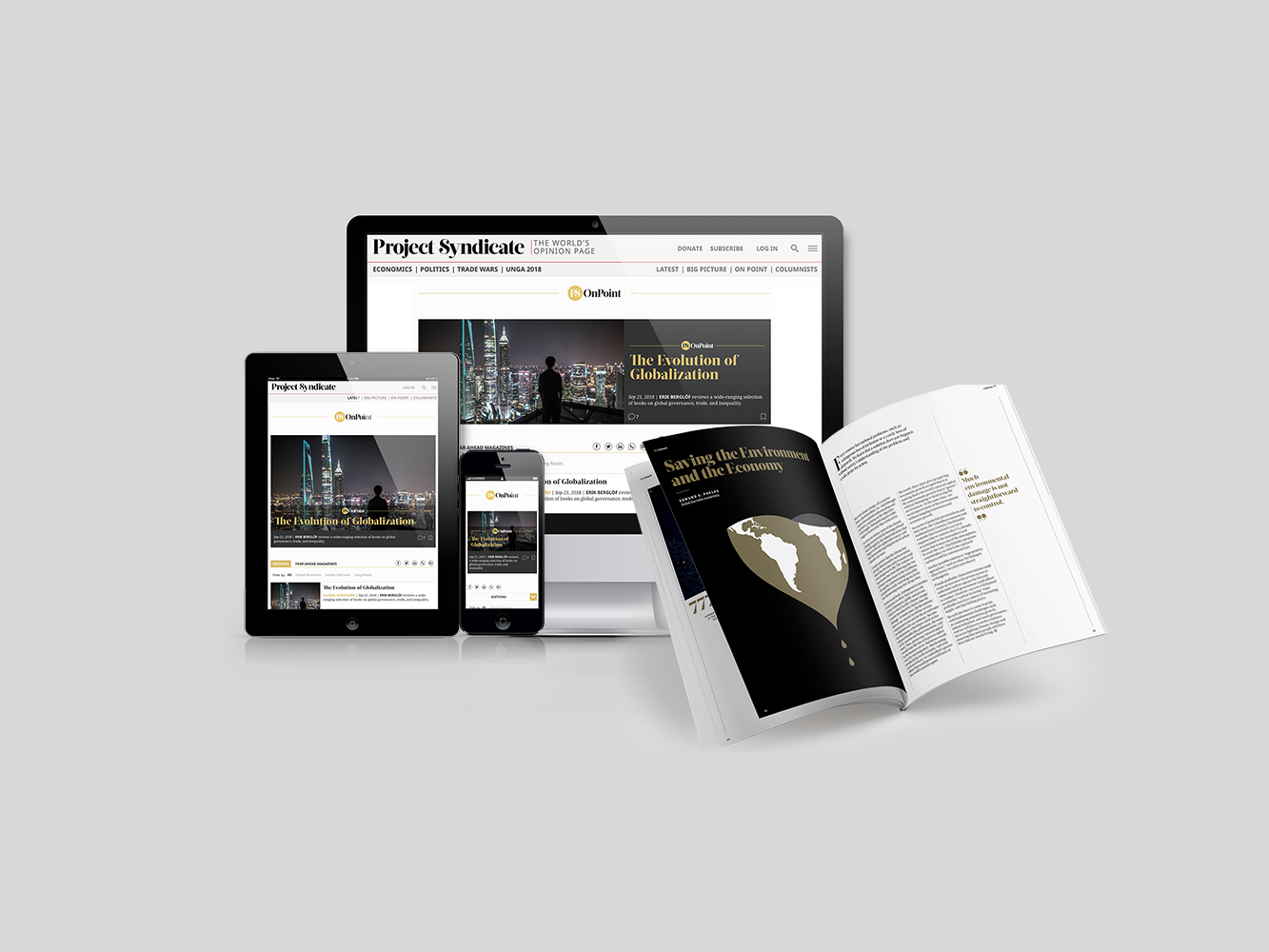 Subscribe now
For a limited time only, get unlimited access to On Point, The Big Picture, and the PS Archive, plus our annual magazine, for less than $2 a week.
Region však jednoduše není připravený ani vybavený na to, aby se vypořádal s šířícím se užíváním drog a závislostí na nich. Reakce mívá až příliš často podobu stigmatizace a penalizace narkomanů. Vytlačování těchto lidí na okraj společnosti nebo jejich stále masovější věznění však problém nevyřeší. Naopak zhorší jejich zdravotní problémy a vyvine obrovský tlak na již tak přetížené trestněprávní systémy.
Zpráva komise místo toho volá po novém přístupu k užívání drog – k přístupu, který ho nepokládá za trestněprávní otázku, nýbrž za problém veřejného zdraví. Z toho vyplývá nutnost řešit téměř úplnou absenci protidrogových léčeben i programů a nedostatek kvalifikovaného personálu, který by monitoroval užívání drog a řídil boj proti němu.
Komise uznává, že na napjaté zdravotnické rozpočty směřuje mnoho naléhavých požadavků. Důležitost tohoto úkolu je ovšem tak vysoká – a důsledky neschopnosti ho splnit tak strašlivé –, že komise silně doporučuje zavedení politiky léčby drogově závislých osob a minimálních standardů v celém regionu.
To zahrnuje vytvoření protidrogové léčby a souvisejících zdravotnických služeb i kapacit a implementaci přístupů zaměřených na omezení škod, jako jsou programy výměny jehel, které se osvědčily jako prostředek k poklesu šíření HIV a počtu úmrtí souvisejících s drogami. Senegal je k dnešnímu dni jedinou západoafrickou zemí, která zavedla nějakou formu státem řízené iniciativy na omezení škod.
Řešení následků užívání drog prostřednictvím informované, humánní a koordinované politiky bude vyžadovat dobré vedení a společné úsilí zemí v celém regionu. Komise vyzývá ke společnému závazku vlád, skupin občanské společnosti a regionálních organizací. Už nemůžeme zametat tuto záležitost pod koberec nebo předstírat, že to není náš problém.
Zpráva také naléhavě vyzývá ke zvýšené podpoře tohoto úsilí ze strany mezinárodního společenství. Vlády těch západoafrických zemí, které jsou hlavními producenty a spotřebiteli drog, by měly financovat prevenci, léčbu a iniciativy na omezení škod, místo aby investovaly pouze do zákazů a vymáhání zákona.
Beze změny směru bude obchod s drogami, jejich výroba a spotřeba v západní Africe dál podkopávat instituce, ohrožovat veřejné zdraví a poškozovat rozvojový pokrok. Naopak reforma protidrogových zákonů, nabízení řádné léčby chronickým uživatelům a rázné pronásledování vysoce postavených drogových překupníků omezí ničivý dopad drog na komunity, rodiny a jednotlivce. Budeme-li mít odvahu změnit ohnisko národního i mezinárodního úsilí, můžeme pomoci zajistit, aby naši mladí lidé vyrůstali ve zdraví a bezpečí.
Z angličtiny přeložil Jiří Kobělka.