A guerra mal orientada contra as drogas da África Ocidental
ACRA – Uma estimativa recente feita pelo Instituto Nacional de Estatística do Reino Unido, que diz que o mercado de drogas ilegais adiciona 4,4 mil milhões de libras (7,6 mil milhões de dólares) por ano à economia do país, dá uma ideia da escala assombrosa do tráfico de narcóticos ilícitos. Para regiões como a África Ocidental, com economias que não são nem tão grandes nem tão desenvolvidas como a do Reino Unido, o impacto de tal actividade pode ser ainda mais corrosivo.
A África Ocidental encontra-se cada vez mais emaranhada no comércio global de drogas. A sua localização torna-a vulnerável a ser explorada como ponto de passagem entre os centros de produção da América Latina e da Ásia e os mercados consumidores da Europa e dos Estados Unidos da América.
Mas, tal como a experiência da América Central demonstra, os países de passagem não servem apenas como um corredor para as drogas. As drogas ilegais e o dinheiro que os rodeiam invadem e desestabilizam as suas sociedades. Este desenvolvimento perturbador - um subproduto da fracassada "guerra global contra as drogas" - ameaça reverter os ganhos económicos e sociais recentes na nossa região.
Até agora, a África Ocidental tem evitado o pior da violência endémica e de rotina que acompanha a passagem de drogas pela América Central. Mas, com riscos tão elevados, não há espaço para a complacência. Só a escala do tráfico de cocaína na África Ocidental impede o desenvolvimento do conjunto dos orçamentos governamentais de vários países da região.
Nós já sabemos que o tráfico de narcóticos tem desempenhado um papel directo ou indirecto na reviravolta política em países como a Guiné-Bissau e o Mali. A acção nacional e internacional contra os traficantes deve ser intensificada e deve incluir atingir aqueles que organizam as redes, em vez de gastar os escassos recursos das autoridades responsáveis pela aplicação da lei para perseguir "o peixe miúdo". Temos de perseguir aqueles que ficam com a maior fatia, quem quer que sejam e independentemente do cargo que ocupam.
Mas não é apenas o comércio de drogas ilegais que está a desestabilizar os países da região; o consumo de narcóticos também está a tornar-se num grande problema. A Comissão do Oeste Africano sobre as Drogas, a qual eu organizei e o ex-presidente nigeriano Olusegun Obasanjo preside, indica num novo relatório que a cocaína, a heroína e as metanfetaminas fabricadas localmente têm-se tornado cada vez mais disponíveis em toda a região. Isto levou a um maior consumo e dependência, especialmente entre os jovens da região.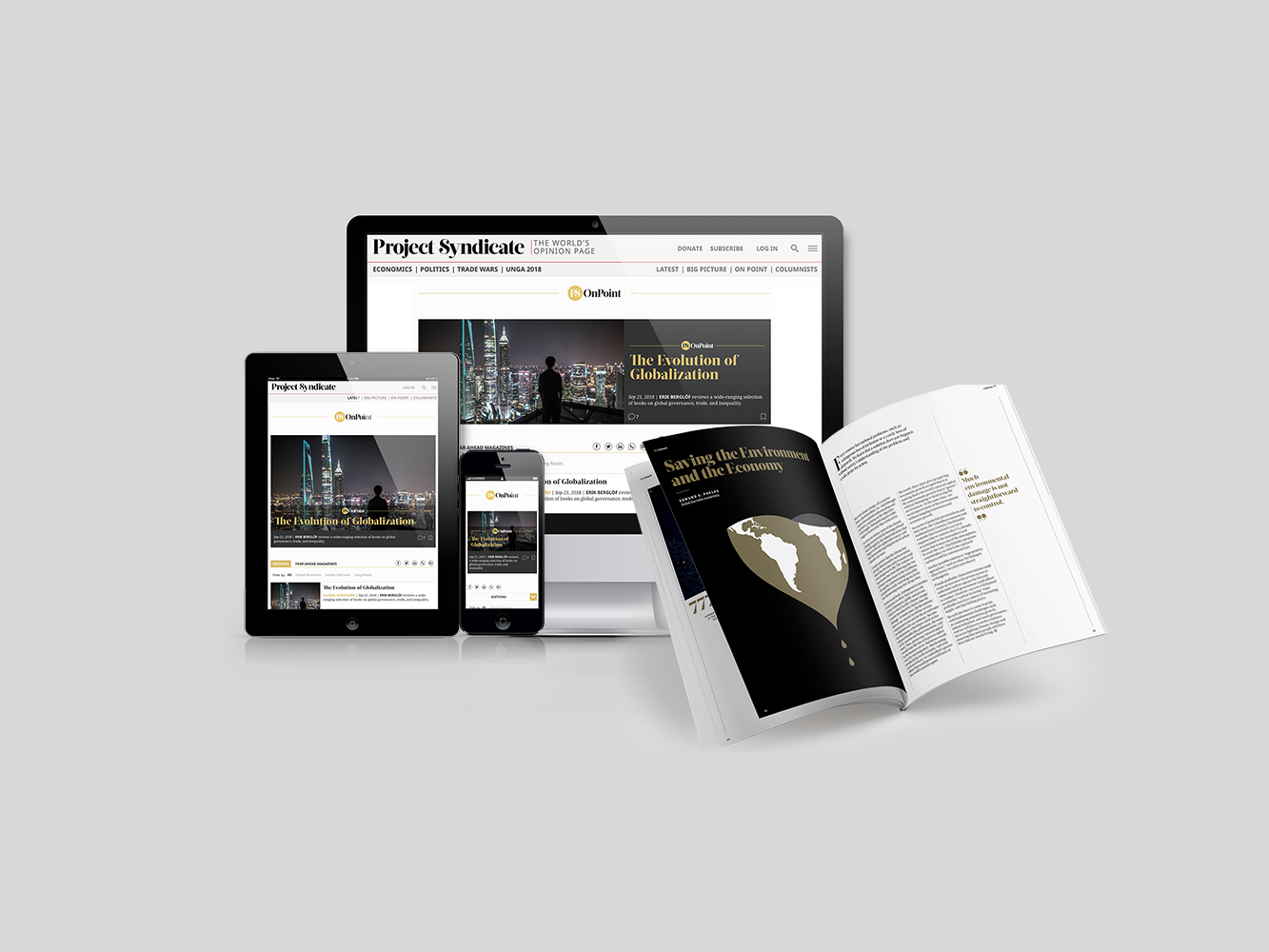 Subscribe now
For a limited time only, get unlimited access to On Point, The Big Picture, and the PS Archive, plus our annual magazine, for less than $2 a week.
No entanto, a região simplesmente não está pronta ou equipada para lidar com a propagação do consumo de drogas e com a dependência. Com demasiada frequência, a resposta é estigmatizar e penalizar os consumidores de drogas. Mas empurrá-los para as margens da sociedade ou aprisioná-los em números cada vez maiores não vai resolver o problema. Pelo contrário, agrava problemas de saúde e coloca uma enorme pressão nos sistemas de justiça penal já sobrecarregados da África Ocidental.
O relatório da Comissão exige em vez disso uma nova abordagem para o abuso de drogas, uma que trate esse assunto não como uma questão de justiça criminal, mas sim como um problema de saúde pública. Isso significa enfrentar a quase ausência total de instalações e programas de tratamento da toxicodependência e a falta de pessoal qualificado para gerir e monitorizar o abuso de drogas.
A Comissão reconhece que há muitas exigências urgentes em relação aos orçamentos de saúde que não têm dinheiro. Mas tal é a importância deste desafio - e tão terríveis são as consequências se não se conseguir superá-lo - que a Comissão recomenda a adopção de uma política de tratamento da toxicodependência com as normas mínimas em toda a região.
Isto inclui a criação de tratamentos da toxicodependência e serviços e instalações de saúde relacionados, e a implementação de abordagens de redução de danos, tais como programas de troca de agulhas, que provaram reduzir a propagação do VIH e a incidência de mortes relacionadas com a droga. Até ao momento, o Senegal é o único país da África Ocidental a implementar algum tipo de iniciativa estatal para reduzir danos.
Combater o impacto das drogas através de uma política informada, humana e coordenada exigirá liderança e um esforço concertado por parte dos países de toda a região. A Comissão apela a um compromisso partilhado por parte dos governos, grupos da sociedade civil e organizações regionais. Não podemos mais varrer este assunto para debaixo do tapete ou fingir que não é um problema nosso.
O relatório recomenda também maior apoio a estes esforços da comunidade internacional. Os governos desses países da África Ocidental, que são os principais produtores e consumidores de drogas ilegais, devem financiar a prevenção, o tratamento e iniciativas de redução de danos, em vez de investirem apenas na interdição e na aplicação da lei.
Se não houver uma mudança de rumo, o tráfico de drogas, a produção e o consumo na África Ocidental irão continuar a debilitar as instituições, a ameaçar a saúde pública e a prejudicar o progresso do desenvolvimento. Mas reformar as leis de drogas, oferecer aos consumidores crónicos o tratamento adequado e perseguir vigorosamente os barões da droga irá reduzir o impacto nocivo das drogas ilegais nas comunidades, famílias e indivíduos. Ao termos a coragem de reorientar os esforços nacionais e internacionais, podemos ajudar a garantir que os nossos jovens cresçam saudáveis e em segurança.