La mauvaise gestion de la guerre contre la drogue en Afrique de l'Ouest
ACCRA – Une évaluation récente du Bureau des Statistiques nationales du Royaume-Uni, selon laquelle le marché des drogues illicites ajoute 4,4 milliards de livres (7,6 milliards de dollars) par an à l'économie du pays, donne une idée de l'ampleur étonnante du trafic illicite de stupéfiants. Pour des régions comme l'Afrique de l'Ouest, dont les économies ne sont ni aussi grandes ni aussi développées que celle du Royaume-Uni, l'impact d'une telle activité est peut-être encore plus destructeur.
L'Afrique de l'Ouest se trouve de plus en plus empêtrée dans le commerce mondial de la drogue. Sa situation géographique la rend vulnérable à l'exploitation comme point de transit entre les centres de production d'Amérique latine et d'Asie et les marchés de consommation en Europe et aux États-Unis.
Mais comme en témoigne l'Amérique centrale, les pays de transit ne servent pas seulement de couloir pour le trafic de drogue. Les drogues illicites et l'argent qui en dépend envahissent et déstabilisent leurs sociétés. Cette évolution inquiétante (un sous-produit de l'échec contre la « guerre mondiale contre la drogue » menace les acquis économiques et sociaux récents dans notre région.
Jusqu'à présent, l'Afrique de l'Ouest a évité le pire de la violence endémique et habituelle qui accompagne le passage de la drogue en Amérique centrale. Mais avec des enjeux si élevés, la complaisance n'est plus de mise. L'ampleur du seul commerce de la cocaïne en Afrique de l'Ouest surpasse les budgets combinés des gouvernements de plusieurs pays de la région.
Nous savons déjà que le commerce de la drogue a joué un rôle direct ou indirect dans les bouleversements politiques dans des pays comme la Guinée-Bissau et le Mali. L'action nationale et internationale contre les trafiquants doit être renforcée et devrait inclure le ciblage de ceux qui dirigent les réseaux, plutôt que de consacrer des ressources limitées aux forces de l'ordre pour poursuivre leurs simples exécutants. Nous devons poursuivre ceux qui gagnent le plus, quels qu'ils soient et quelle que soit la position qu'ils occupent.
Mais ce n'est pas seulement le commerce illicite de la drogue qui déstabilise les pays de la région : la consommation de stupéfiants est à présent un problème majeur. La Commission d'Afrique de l'Ouest sur la drogue convoquée par moi et dirigée par l'ancien Président nigérian Olusegun Obasanjo, souligne dans un nouveau rapport que la cocaïne, l'héroïne et les méthamphétamines produites localement sont de plus en plus facilement disponibles dans la région. Cela a conduit à une plus grande utilisation et à une plus grande dépendance, en particulier chez les jeunes de la région.
Subscribe now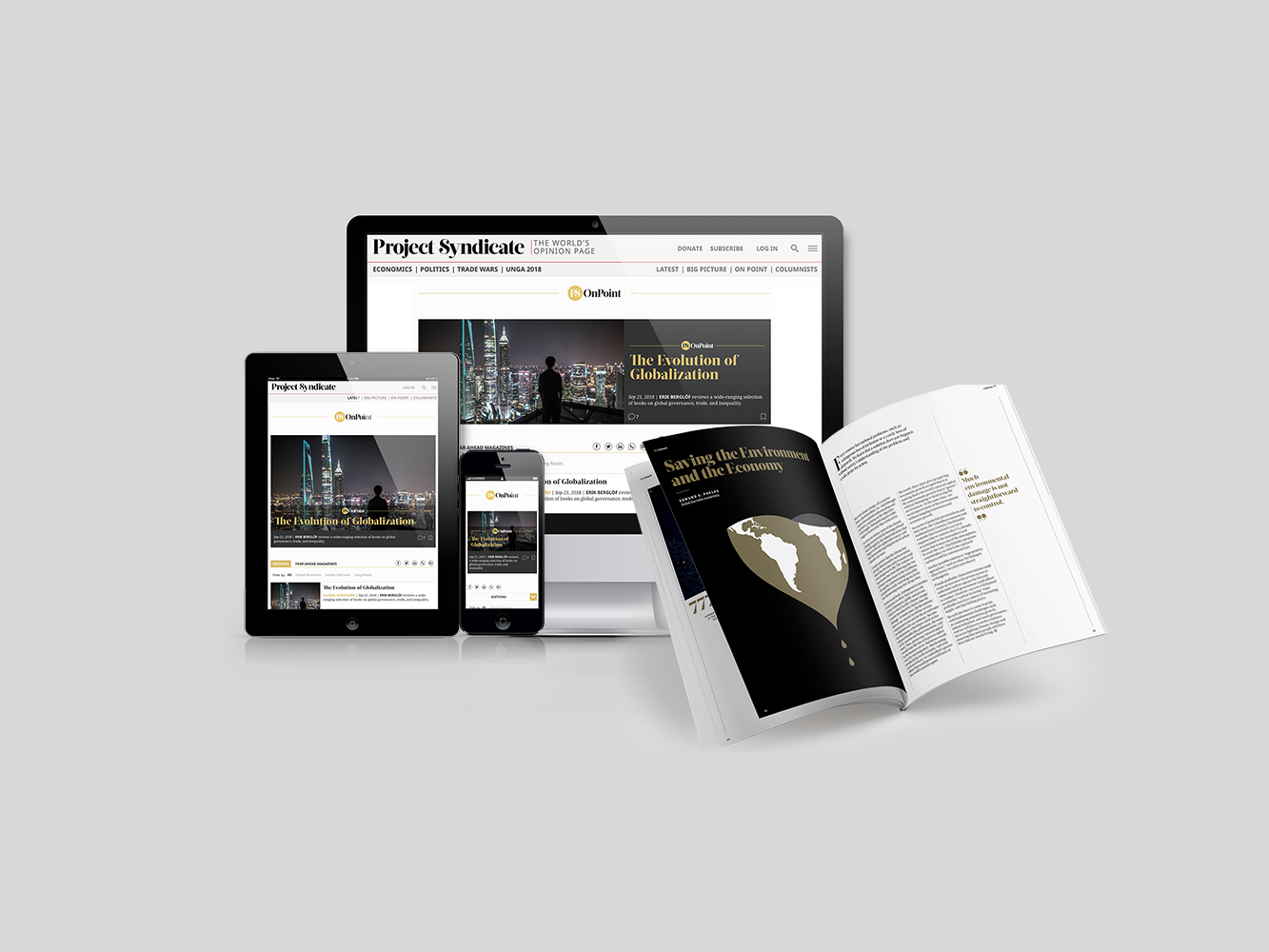 Subscribe now
Get unlimited access to OnPoint, the Big Picture, and the entire PS archive of more than 14,000 commentaries, plus our annual magazine, for less than $2 a week.
Pourtant la région n'est tout simplement pas prête ni équipée pour faire face à la propagation de l'usage de drogues et à la dépendance. Trop souvent la réponse consiste à stigmatiser et à pénaliser les toxicomanes. Mais les rejeter en marge de la société ou les emprisonner en masse ne résoudra pas le problème. Au contraire, cela aggrave les problèmes de santé et met une pression énorme sur les systèmes de justice pénale d'Afrique de l'Ouest, déjà saturés de travail.
Le rapport de la Commission invite plutôt à adopter une nouvelle approche de la toxicomanie, pour l'aborder non plus comme une question de justice pénale, mais plutôt comme un problème de santé publique. Cela signifie lutter contre l'absence quasi totale d'installations et de programmes de traitement de la toxicomanie et contre le manque de personnel qualifié pour gérer et pour contrôler la toxicomanie.
La Commission convient qu'il y a beaucoup de demandes urgentes qui pèsent sur le budget limité des soins de santé. Mais l'importance de ce défi est telle (et les conséquences d'un échec si désastreuses) que la Commission recommande fortement l'adoption de mesures minimales de traitement de la toxicomanie dans toute la région.
Cela comprend la mise en place de traitements de la toxicomanie et de services et des établissements de santé nécessaires, ainsi que la mise en œuvre d'approches de réduction des méfaits, comme les programmes d'échange de seringues qui ont fait leurs preuves pour réduire la propagation du VIH et l'incidence des décès liés à la drogue. À ce jour, le Sénégal est le seul pays en Afrique de l'Ouest à avoir mis en œuvre une forme d'initiative gérée par le gouvernement pour la réduction des méfaits.
Lutter contre les effets de la drogue grâce à des mesures éclairées, humaines et coordonnées demandera un leadership et une action concertée parmi les pays de la région. La Commission appelle à un engagement commun des gouvernements, des groupes de la société civile et des organisations régionales. Nous ne pouvons plus ignorer cet état de choses ni prétendre que ce n'est pas notre problème.
Le rapport demande également un soutien accru de ces efforts à la communauté internationale. Les gouvernements de ces pays d'Afrique de l'Ouest qui sont les principaux producteurs et consommateurs de drogues illicites doivent financer la prévention, le traitement et les initiatives de réduction des méfaits, plutôt que d'investir exclusivement dans l'interdiction et la répression.
Sans un changement de direction, le trafic, la production et la consommation de drogue en Afrique de l'Ouest continueront à saper les institutions, à menacer la santé publique et à nuire aux avancées du développement. Mais la réforme des lois sur la drogue, qui propose aux usagers chroniques un traitement approprié, et de poursuivre sévèrement les trafiquants de drogue de haut niveau, permettra de réduire l'impact négatif des drogues illicites sur les communautés, les familles et les individus. En ayant le courage de recentrer les efforts nationaux et internationaux, nous pouvons contribuer à faire en sorte que nos jeunes grandissent en bonne santé et en sécurité.