Дональд Трамптың федералдық қоры
КЕМБРИДЖ – Дональд Трамп Джером Пауэллді АҚШ Федералдық қор жүйесі кеңесінің кезекті төрағасы ретінде тағайындауы оның өз қызметінде қабылдаған ең маңызды шешімі болды. Бұл - ФҚЖ пайыздық мөлшерлеме саясатында қысқа мерзімді ізбасарлықты сақтап және реттеу саясатына қатысты қарапайым және түсінікті көзқарасты ұстанатын, ақылға қонымды таңдау.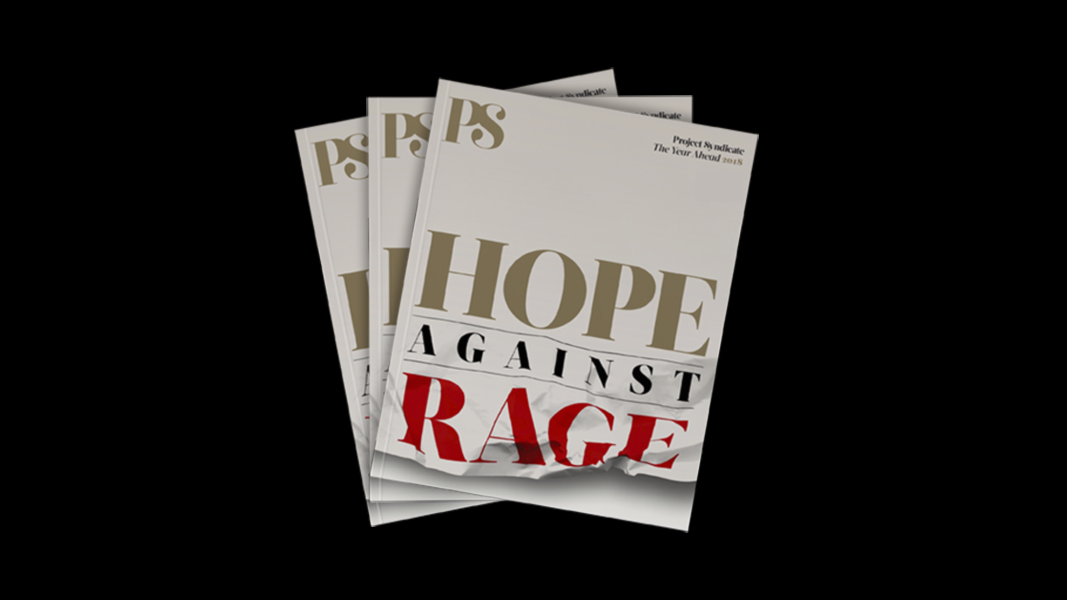 The Year Ahead 2018
The world's leading thinkers and policymakers examine what's come apart in the past year, and anticipate what will define the year ahead.
Пауэлл қазіргі ФҚЖ төрағасы Джанет Йеллен мен оның оның алдындағы Бен Бернанке сияқты PhD докторы дәрежесі бар экономист болмаса да, ол өзінің ФҚЖ-ның «қарапайым» губернаторы болып қызмет атқарған жылдары басты мәселелерді терең зерттеген. Пауэлл басшы болған мекеме енді бүкіл жаһандық қаржы жүйесін басқаратын болады. Барлық басқа орталық банк банкирлері, қаржы министрлері, тіпті президенттер оған жете алмас.
Егер бұл тым аса айтылғандай болып көрінсе, ол тек көпшіліктің ФҚЖ істеріне күнделікті назар бөлмегендіктен болар. ФҚЖ қызметі реттелген кезде, баға тұрақтылығы қайта орнап, жұмыссыздық төмен деңгейде сақталып және өнімділік артады. Бірақ «дұрыс жұмыс жасау» әрдайым оңай емес, және ФҚЖ қателескен кезде мұның салдары өте нашар болуы мүмкін.
1920-шы жылдардың аяғында қор нарығының көпіршіктерін қолға аламын деген ФҚЖ әрекеттері 1930-шы жылдардағы Ұлы Тоқырауға апарды. (Бақытымызға орай, Трамп ФҚЖ-ны басқаруға қарастырған үміткерлердің ішінде әсіресе Пауэллдің бұл қатені қайталауы екіталай). ФҚЖ сол онжылдықтағы мұнай соққыларының салдарын бәсеңдету үшін 70-ші жылдары ақшаны аямай басып шығарған кезде, бұл өз кезегінде басылуына он жылдан астам уақыт керек болған инфляциялық толқынды тудырды.
Кейде американдықтарға қарағанда әлемнің басқа жақтары Федералдық қор жүйесінің саясаты туралы көбірек толғанып-ойланатындай көрінеді. Себебі АҚШ доллары ғаламдық қаржы жүйесінің негізінде жатыр емес пе? Және де әлемдік сауда-саттық пен қаржыландырудың көп бөлігі долларға индекстелгендіктен, көптеген елдер өздерінің айырбас бағамдарын тұрақтандыру үшін ФҚЖ саясатын ұстануға тырысады.
Пауэлл  өзінің бес жылдық қызмет мерзімнің басында бірнеше ерекше қиындықтарға тап болады. Кейбір есептеулерге сәйкес, қор нарығы бүгінгі таңда 1920-шы жылдардағыдан гөрі «көпіршігендей»  көрінеді. Бүгінгі таңдағы өте төмен пайыздық мөлшерлемелер салдарынан инвесторлар қаржы қайтарымына үлкен тәуекелдерді қосып жатыр.
Сонымен бірге, АҚШ пен жаһандық экономиканың тез өсіп келе жатқанына қарамастан, инфляция әлі төмен деңгейде қалып отыр. Бұл ФҚЖ-ның пайыздық мөлшерлемелер саясатын тұрақтандыруын қиындатып жатыр (ол әлі де 1%), ал бұл тұрақтандыру келесі рецессия орын алған кезде оларды төмендете алу үшін аса қажетті. (Алдағы кез келген жылда рецессияның орын алу ықтималдығы шамамен 17% -ды құрайды, және қазіргі жағдайда бұл болжам жаман емес.)
Егер Пауэлл мен ФҚЖ келесі рецессияға дейін пайыздық мөлшерлемелерді қалпына келтіре алмаса, онда олар не істемек? Йеллен алаңдауға еш себеп жоқ деп айтып отыр; ФҚЖ барлығын бақылауда ұстап отыр, себебі ол балама құралдарды оңай қолдана алады. Бірақ көптеген экономистер бұл сөздер тек көзбояушылық үшін айтылған деп санайды.
Мысалы, аталмыш сандық жұмсарту ФҚЖ қысқа мерзімді міндеттемелер арқасында ұзақ мерзімді мемлекеттік қарызын сатып алуды көздейді. Бірақ ФҚЖ АҚШ Қаржы министрлігінің иелігінде және мұндай қарызды сатып алуды өзі де жақсы атқара алады.
Кейбіреулер «тікұшақ ақшасын» қолдайды,  яғни ФҚЖ ақша шығарып, оны тұтынушыларға беру керек деп санайды. Бірақ бұл да көзбояушылық қой. ФҚЖ-да фискалдық саясатты жүргізу үшін заңды өкілеттігі де, саяси мандаты да жоқ; егер ол осылай жасаймын деп тырысса, онда ол тәуелсіздігін мәңгі жоғалтуы мүмкін.
Ақша-несие саясатының рецессияға қарсы қорғаныстың бірінші және ең үздік желісі екенін ескере отырып, жаңа төраға үшін ең өзекті мәселе - жақсырақ тәсілді дамыту болмақ. Бақытымызға орай, жақсы идеялар бар және Пауэлл тез арада ұзақ мерзімді түзетулерді зерттеу жөніндегі комитетті құруға көшуі әбден мүмкін.
Сол идеялардың бірі - ФҚЖ-ның инфляциялық нысаналы көрсеткішін көтеру. Бірақ бұл қиын болады, сонымен қатар инфляцияны 2%  деңгейінде ұстап тұрамыз деген онжылдықтар бойы орын алған уәдені де бұзбақ. Сонымен қатар, жоғары инфляция индекстеуді күшейтеді, және нәтижесінде монетарлық саясат тиімділігіне нұқсан келеді. Тиімді теріс пайыздық мөлшерлеме саясатына жол ашу одан да радикалды, бірақ талғампаз шешім болмақ.
Банк қызметін реттеу ФҚЖ мандатының құрамына кіреді. 2010 жылы Додд-Франк қаржылық реформа туралы заңнамасы шеңберінде 30 мың беттен тұратын ережелер жасалды және олар заңгерлер үшін өте пайдалы болды. Алайда, ережелердің жаппай сақталуына жұмасалған зор шығындар ақырында шағын және орта бизнестің мойнына түсті. Банктерден облигациялар арқылы емес, қор нарығында ресурстарын арттыруды талап ету оңайырақ болар еді. Осылайша, дағдарыс кезінде салық төлеушілер емес, акционерлер үлкен соққыға ұшырайды.
Мен айқын бір мәселені айтып өтпедім- барлық институционалдық нормаларға қарсы тұрғысы келетін президенттен ФҚЖ тәуелсіздігіне қатер төніп тұрғаны. Президент Ричард Никсон 1972 жылы қайта сайлануға ниеттенген кезде, ол сол кездегі ФҚЖ төрағасы Артур Бернске экономиканың «құнарландыру» үшін үлкен қысым көрсетті. Никсон қайта сайланды, бірақ инфляция өсті және экономикалық өсу құлады. Никсон ақырында импичментке ұшыраса да, ешкім бұл оқиғаның қайталануы қаламас.