Federální rezervní systém Donalda Trumpa
CAMBRIDGE – Jmenováním Jeroma Powella příštím předsedou Federálního rezervního systému USA učinil Donald Trump ve funkci prezidenta zatím asi nejvýznamnější jednotlivé rozhodnutí. Je to uvážlivá a střízlivá volba, předznamenávající krátkodobou kontinuitu politik Fedu v oblasti úrokových sazeb a možná jednodušší a čistější přístup k regulatorní politice.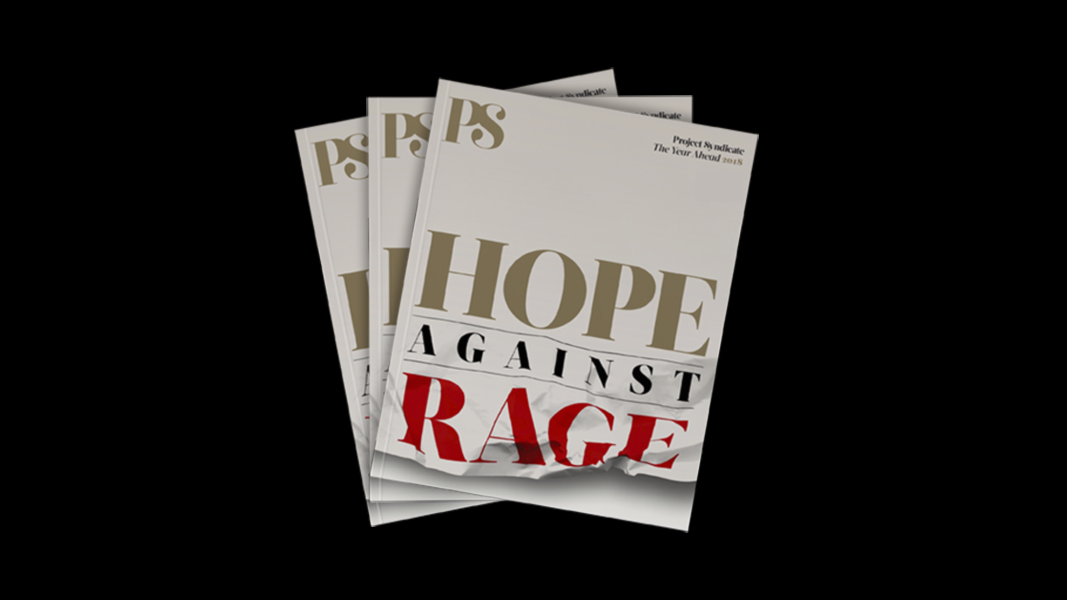 The Year Ahead 2018
The world's leading thinkers and policymakers examine what's come apart in the past year, and anticipate what will define the year ahead.
Powell sice nemá doktorát z ekonomie jako současná předsedkyně Fedu Janet Yellenová a její předchůdce Ben Bernanke, ale roky, kdy ve Fedu působil jako "běžný" guvernér, využil k získání hluboké znalosti klíčových potíží, s nimiž se bude potýkat. Ale nenechme se mýlit: instituce, již teď Powell povede, ovládá globální finanční soustavu. Všichni ostatní centrální bankéři, ministři financí, ba i prezidenti hrají s notným odstupem až druhé housle.
Zdá-li se to nadnesené, pak jen proto, že většina z nás Fedu nevěnuje opravdovou každodenní pozornost. Když Fed trefí do černého, zavládne stabilita cen, nezaměstnanost se drží nízko a výstup si čile pobrukuje. Ale "trefit do černého" není vždy snadné, a když Fed trefí vedle, důsledky mohou být hodně ošklivé.
Snahy Fedu zkrotit bublinu akciového trhu koncem 20. let minulého století proslule vyvolaly Velkou hospodářskou krizi 30. let. (Z kandidátů, jež Trump na post zvažoval, je u Powella naštěstí nejméně pravděpodobné, že tuto chybu zopakuje.) Když Fed v 70. letech tiskl hory peněz, aby mírnil bolestivost tehdejších ropných šoků, vyvolal vzestup inflace, k jejímuž zkrocení pak bylo zapotřebí přes deset let.
Občas se zdá, že okolní svět se o politiku Fedu zajímá víc než Američané. Není divu: snad víc než kdy jindy je americký dolar srdcem světové finanční soustavy. Je to zčásti tím, že velký díl světového obchodu a financí je indexován k dolaru, což řadu zemí vede ke snaze napodobovat politiky Fedu a stabilizovat tak své směnné kurzy.
Powell bude na počátku svého pětiletého funkčního období čelit několika mimořádným výzvám. Podle některých ukazatelů se dnes akciové trhy zdají ještě zpěněnější než v roce 1920. S dnešními mimořádně nízkými úrokovými sazbami jsou investoři při honbě za výnosy zřejmě čím dál ochotnější brát na sebe větší riziko.
Zároveň inflace zůstává navzdory silně rostoucí americké a globální ekonomice nepochopitelně nízká. V důsledku toho je pro Fed krajně obtížné normalizovat měnověpolitické úrokové sazby (stále jen 1%), aby měl prostor k jejich snížení, až udeří další recese, k čemuž nevyhnutelně dojde. (Pravděpodobnost, že v určitém roce udeří recese, je asi 17 %, což se dnes jeví jako dobrý odhad.)
Jestliže Powell a Fed nedokážou před příští recesí normalizovat úrokové sazby, co budou dělat? Yellenová trvá na tom, že není čeho se obávat; Fed má vše pod kontrolou, protože se může obrátit k alternativním nástrojům. Mnozí ekonomové však dospěli k názoru, že se z velké části jedná o kouřovou clonu.
Například součástí takzvaného kvantitativního uvolňování jsou emise krátkodobého dluhu, jež Fed vydává, aby nakupoval dlouhodobý vládní dluh. Jenže americká státní pokladna Fed vlastní a mohla by takové nákupy dluhu bez problému provádět sama.
Někteří prosazují "shazování peněz z vrtulníku", tedy aby Fed tiskl peníze a rozdával je. Ale i to je kouřová clona. Fed nemá zákonem danou pravomoc ani politický mandát vést fiskální politiku; bude-li se o to snažit, vystaví se riziku, že navždy přijde o nezávislost.
Jelikož první a nejlepší obrannou linií v boji proti recesi je měnová politika, naléhavým úkolem pro nového předsedu je přijít s lepším přístupem. Existují naštěstí dobré nápady a lze jen doufat, že Powell urychleně přistoupí k vytvoření komise k prověření dlouhodobých nápravných opatření.
Jedním nápadem je zvýšit inflační cíl Fedu. To by ale bylo problematické, v neposlední řadě proto, že by tak byl porušen desítky let trvající slib držet inflaci kolem 2 %. Kromě toho by vyšší inflace vyvolala rozsáhlejší indexaci, takže by nakonec podkopala účinnost měnové politiky. Radikálnějším – ale mnohem elegantnějším – řešením je vydláždit cestu účinné politice záporných úrokových sazeb.
Součástí působnosti Fedu je také bankovní regulace. Doddův-Frankův zákon o finanční reformě z roku 2010, který zplodil 30 000 stran pravidel, je požehnáním pro právníky. Obrovské náklady na plnění pravidel ale v posledku dopadají na malé a střední podniky. Bylo by mnohem lepší jednoduše vyžadovat, aby banky získávaly mnohem větší část svých zdrojů na akciových trzích namísto prostřednictvím dluhopisů. Za krize by pak břemeno nedolehlo na daňové poplatníky, ale na akcionáře.
Nezmínil jsem ještě slona v místnosti: hrozbu, již pro nezávislost Fedu znamená prezident, který jako by byl odhodlaný zpochybnit všechny institucionální normy. Když prezident Richard Nixon v roce 1972 usiloval o znovuzvolení, vyvinul na tehdejšího předsedu Fedu Arthura Burnse silný tlak, aby z ekonomiky vymačkal "šťávu". Nixon byl sice opětovně zvolen, ale inflace vyletěla a růst se zhroutil. Nikdo by si neměl přát opakování – třebaže Nixon byl nakonec odvolán.
Z angličtiny přeložil David Daduč