Федеральный резерв Дональда Трампа
КЕМБРИДЖ – Назначив Джерома Пауэлла следующим Председателем Совета Федеральной резервной системы США, Дональд Трамп, возможно, принял единственное самое важное решение своего президентства. Это разумный и взвешенный выбор, который знаменует, в краткосрочном периоде, последовательность в политике процентных ставок ФРС и, возможно, более простой и понятный подход к политике регулирования.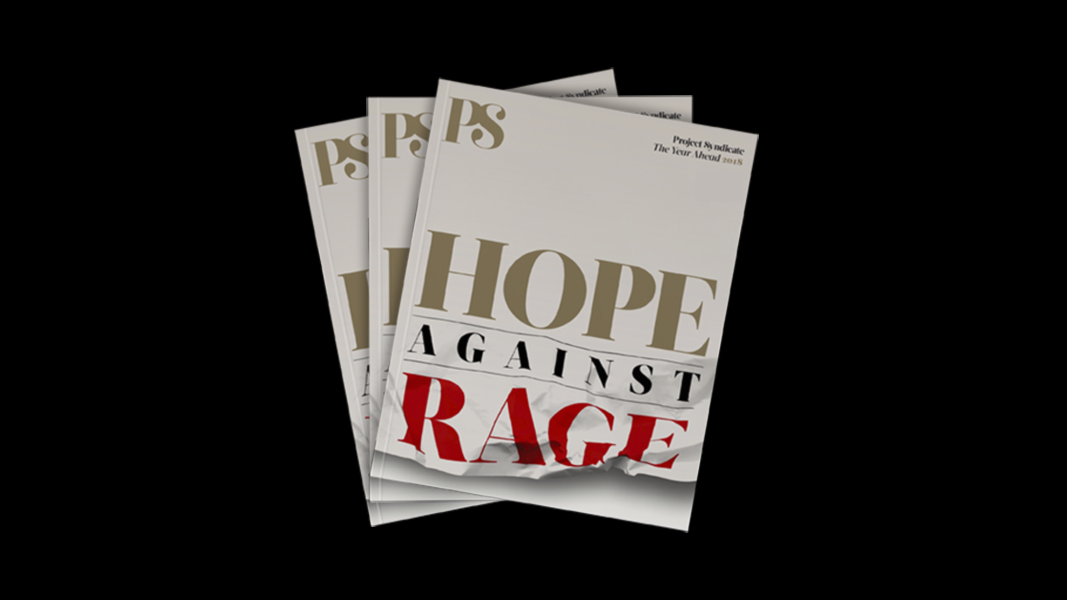 The Year Ahead 2018
The world's leading thinkers and policymakers examine what's come apart in the past year, and anticipate what will define the year ahead.
Хотя Пауэлл не доктор экономических наук, как нынешний председатель ФРС Джанет Йеллен и ее предшественник Бен Бернанке, он использовал годы своего пребывания в качестве "обычного" губернатора ФРС, чтобы получить глубокое понимание ключевых проблем, с которыми ему придется столкнуться. Но не сомневайтесь: институт, который Пауэлл теперь возглавит, управляет глобальной финансовой системой. Все остальные центральные банкиры, министры финансов и даже президенты остаются на втором плане.
Если это кажется гиперболическим, то только потому, что большинство из нас в повседневной жизни на самом деле не обращают внимание на ФРС. Когда ФРС делает все правильно, царит ценовая стабильность, уровень безработицы остается низким, и результаты производства не заставляют себя ждать. Но не всегда легко "делать все правильно", и когда ФРС ошибается, результаты могут быть довольно скверными.
Как известно, усилия ФРС обуздать пузырь фондового рынка в конце 1920-х годов привели к Великой депрессии 1930-х годов. (К счастью, среди кандидатов, которых Трамп рассматривал на пост ФРС, наименее вероятно, что Пауэлл повторит эту ошибку.) И когда в 1970-е годы ФРС печатала горы денег, в попытке притупить боль десятилетних нефтяных потрясений, это вызвало инфляционную волну, на подавление которой потребовалось больше десятилетия.
Порой, остальной мир, похоже, больше заботится о политике ФРС, чем американцы. Неудивительно: возможно, более чем когда-либо, доллар США лежит в основе глобальной финансовой системы. Отчасти это объясняется тем, что большая часть мировой торговли и финансов индексируется к доллару, что приводит к тому, что многие страны пытаются подражать политике ФРС, чтобы стабилизировать свои обменные курсы.
В начале своего пятилетнего срока Пауэлл столкнется с некоторыми чрезвычайными проблемами. По некоторым меркам, сегодня фондовые рынки выглядят даже более "пузыристыми", чем в 1920-е годы. С сегодняшними чрезвычайно низкими процентными ставками, инвесторы, похоже, более склонны закладывать большие риски на возврат инвестиций.
В то же время, несмотря на быстро растущую американскую и глобальную экономику, инфляция остается загадочно низкой. Это чрезвычайно осложняет ФРС нормализовать политику процентных ставок (все еще только 1%), с тем, чтобы иметь возможность их снизить, когда ударит следующая рецессия, что неизбежно произойдет. (Шансы того, что рецессия ударит в том или ином году, составляют около 17%, и на сегодняшний день это кажется неплохим предположением).
Что же будут делать Пауэлл и ФРС, если им не удастся нормализовать процентные ставки до следующей рецессии? Йеллен настаивает, что не о чем беспокоиться; у ФРС все под контролем, так как она может обратиться к альтернативным инструментам. Но многие экономисты пришли к выводу, что большая часть этого, просто пускание пыли в глаза.
Например, так называемое количественное смягчение предполагает, что краткосрочными обязательствами ФРС выкупит долгосрочный государственный долг. Но Казначейство США владеет ФРС и может прекрасно самостоятельно осуществлять такие долговые покупки.
Некоторые выступают за "вертолетные деньги", когда ФРС печатает деньги и передает их потребителю. Но это тоже пыль в глаза. ФРС не имеет ни юридической силы, ни политического мандата для проведения фискальной политики; если она попытается это сделать, то рискует навсегда потерять свою независимость.
Учитывая, что денежно-кредитная политика является первой и лучшей линией защиты от рецессии, неотложной задачей нового председателя является разработка лучшего подхода. К счастью, хорошие идеи существуют, и можно только надеяться, что Пауэлл быстро перейдет к созданию комитета для изучения долгосрочных решений.
Одна из идей состоит в том, чтобы поднять целевой показатель инфляции ФРС. Но это будет проблематично, не в последнюю очередь потому, что это нарушило бы десятилетнее обещание сохранить инфляцию примерно на уровне 2%. Более того, более высокая инфляция приведет к большей индексации, что в конечном итоге подорвет эффективность денежно-кредитной политики. Заложить основу для эффективной политики с отрицательными процентными ставками является более радикальным, но безусловно более элегантным, решением.
Банковское регулирование, также является частью мандата ФРС. Законопроект о финансовых реформах Додда-Франка от 2010 года, который привел к появлению 30 000 страниц правил, стал просто находкой для юристов. Но огромные затраты на соблюдение установленных требований, в конечном счете легли на малые и средние предприятия. Было бы гораздо проще потребовать от банков увеличивать в основном свои ресурсы на фондовых рынках, а не посредством облигаций. В этом случае, кризис больше ударит по акционерам, а не по налогоплательщикам.
Я не упомянул очевидного: угрозу независимости ФРС со стороны президента, который по-видимому, намерен оспорить все институциональные нормы. Когда Президент Ричард Никсон намеревался переизбраться в 1972 году, он оказал сильное давление на тогдашнего председателя ФРС Артура Бернса, чтобы "подпитать" экономику. Никсон был переизбран, но инфляция резко увеличилась, а экономический рост прекратился. Никто не должен желать повторения - даже если Никсон в конечном итоге подвергся импичменту.