Europa necesita reformular la política migratoria
BRUSELAS – Más de 900 migrantes que intentaban llegar a Europa se han ahogado en el Mediterráneo en lo que va del año. Mientras tanto, los barcos que rescate Open Arms y Ocean Viking se han pasado el verano buscando un puerto seguro que permita el desembarque de su carga humana. Los campos de refugiados y de migrantes en la isla griega de Lesbos están desbordados y las condiciones en los centros de retención en Libia son igual de atroces. Turquía, por su parte, ha minado el acuerdo de 2016 según el cual venía canalizando el flujo de migrantes hacia la Unión Europea.
Si bien Europa quiere ayudar a los migrantes y respetar el derecho internacional, no quiere verse superada por la situación. El punto álgido de 2015-16 en la cantidad de refugiados y migrantes que ingresaron a la UE, muchos de los cuales huían de la guerra en Siria, minó drásticamente la confianza al interior del bloque. La gigantesca afluencia erosionó la confianza de los gobiernos en las fronteras externas y en la gestión de asilo de la UE, y reveló las debilidades de las alianzas con los países de origen de los migrantes. La migración, por ende, se ha convertido en un fútbol político, para delicia de los populistas.
La nueva Comisión Europea bajo la presidencia de Ursula von der Leyen debe, por lo tanto, recuperar el control de la migración respetando a la vez la dignidad de quienes buscan una vida mejor. Para lograrlo, necesita restablecer la estrategia de la UE en cuatro áreas, movilizando a los estados miembro para bien de Europa.
Primero, la UE debe asegurar con urgencia su frontera externa como prerrequisito para mantener sus fronteras internas abiertas. Ninguna otra zona con un movimiento interno libre de personas, incluidos países como Estados Unidos, India, China, Suiza o Rusia, está delegando el control de sus fronteras externas a sus estados o regiones. Controlar la frontera externa de la UE debe ser una tarea colectiva y nacional.
Por lo tanto, debe reforzarse aún más la agencia fronteriza y guardacostas de la UE, Frontex, y se deberían desplegar guardias en conjunto con los estados miembro –incluido en las fronteras marítimas y aeropuertos-. La UE también debe revitalizar su iniciativa Operación Sofía para combatir el contrabando de refugiados en el Mediterráneo.
Segundo, Europa tiene que manejar a los migrantes económicos y a los buscadores de asilo por separado. Combinarlos ha llevado al sistema de asilo casi al colapso; separarlos ayudaría a garantizar que quienes temen por su vida puedan tener una audiencia justa en la que se protejan sus derechos.
Subscribe now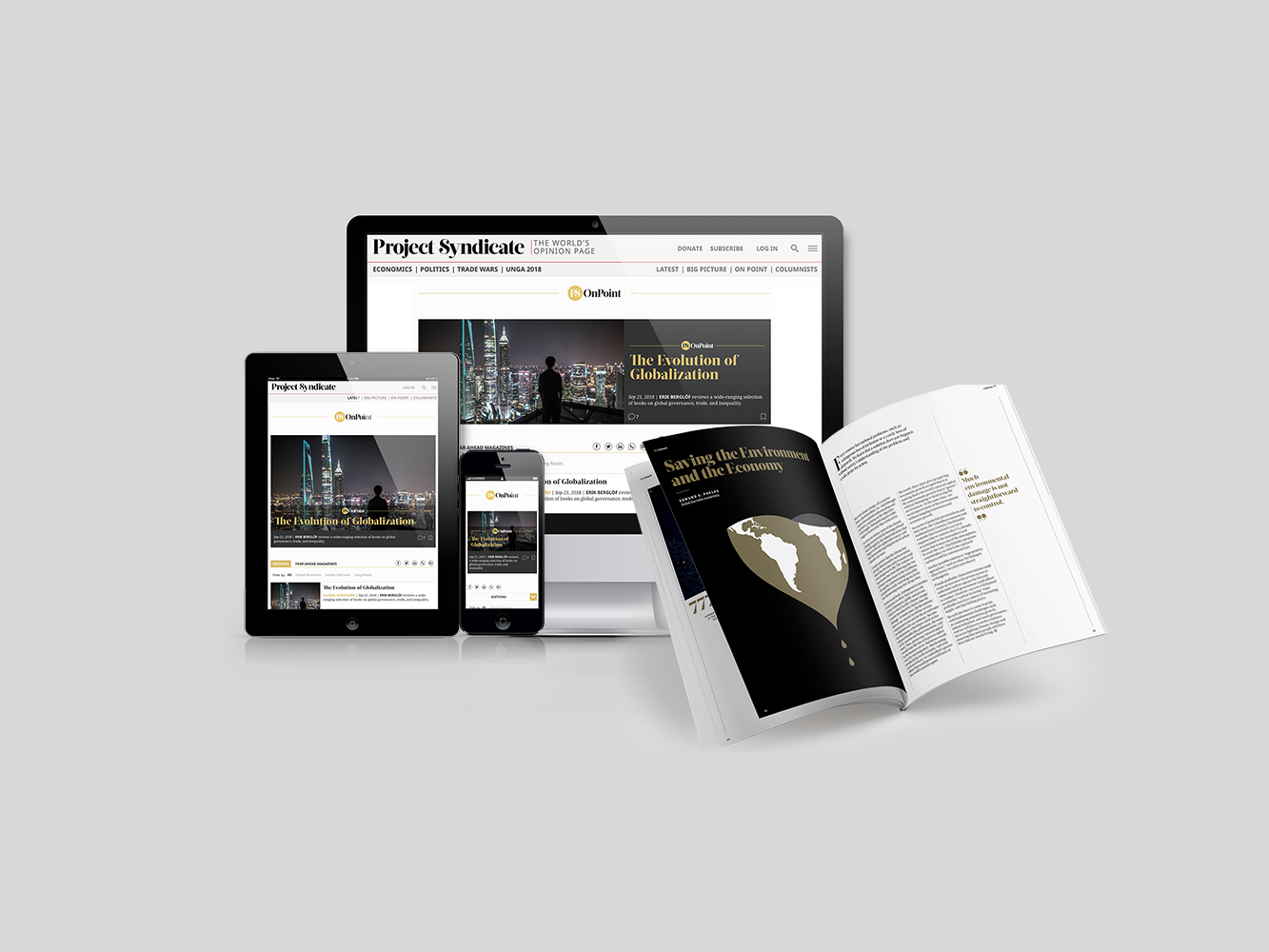 Subscribe now
Subscribe today and get unlimited access to OnPoint, the Big Picture, the PS archive of more than 14,000 commentaries, and our annual magazine, for less than $2 a week.
Abordar las necesidades económicas y sociales genuinas en la UE requiere una política de tarjetas azules –o verdes- efectiva para los migrantes económicos, con un objetivo inmigratorio general. Y los responsables de las políticas no deben esperar hasta la próxima crisis migratoria para introducir el esquema.
Para que esto suceda, la UE puede tener que romper con ciertos tabúes. En primer lugar, debe reconocerse la cantidad de migrantes económicos que ingresan al mercado laboral de la UE como una cuestión de interés común. En segundo lugar, la política debe dejar en claro qué migrantes son bienvenidos. En tercer lugar, se les debe preguntar a los estados miembro qué asistencia de la UE necesitarían para agilizar el proceso. Por último, las visas y los permisos de trabajo deben estar sobre la mesa para facilitar el retorno de los migrantes ilegales a sus países de origen.
Es verdad, según el Tratado de la UE, cada estado miembro gestiona por cuenta propia la inmigración desde fuera de la UE. Sin embargo, no sería un salto gigante para los gobiernos acordar un objetivo de inmigración general a nivel de la UE. A su vez, los estados miembro podrían indicar qué países de origen y perfil de migrantes económicos prefieren, y los recursos presupuestarios de la UE necesarios para recibirlos. Tener derechos de giro para los migrantes, por lo tanto, sería un privilegio más que una carga.
Canadá, por ejemplo, ha tenido una política de inmigración activa desde hace tiempo, en la cual la selección se hace según criterios como país de origen, conjunto de capacidades y grupo etario. Europa puede hacer lo mismo.
Tercero, la UE necesita reparar su sistema de asilo. Por empezar, debe eliminar la insistencia insensible sobre la redistribución forzada de los buscadores de asilo al interior de la UE. Esto ha contaminado la atmósfera en el bloque, pero puede funcionar una vez que se implemente un sistema fronterizo, de asilo y de inmigración plenamente eficiente.
Por otra parte, no se puede esperar que los estados miembro de primera línea de la UE se las arreglen por sí solos frente a los migrantes ilegales que cruzan las fronteras externas. Los campamentos están superpoblados y los migrantes o son abusados o son enviados hacia el norte por autoridades desbordadas. La responsabilidad del primer estado miembro donde llegan estos migrantes debe estar complementada por la solidaridad europea.
La UE también debe ofrecer experiencia y financiamiento para alinear las prácticas y las capacidades de gestión de las agencias de asilo nacionales. Sólo entonces se respetarán las decisiones nacionales en toda la zona Schengen, garantizando la preservación de la zona de turismo de fronteras libres. Este alineamiento también permitirá, finalmente, que se comparta el proceso de solicitudes de asilo entre los estados miembro.
Cuarto, la UE debería forjar alianzas más sólidas y mutuamente beneficiales con los países de origen y de tránsito. Estos lazos son esenciales para permitir el pronto retorno de aquellas personas a las que legalmente se les niega el ingreso a la UE. Para ayudar a garantizar la cooperación, la UE debería movilizar todos sus instrumentos de política exterior, incluida la asistencia para el desarrollo y los fondos de inversión, e iniciativas en seguridad, comercio, energía, agricultura, industria pesquera, acción climática, transporte aéreo y salud. También podrían ofrecerse los objetivos de inmigración de la UE, combinados con alianzas de competencias para una preparación para los empleos en Europa, a terceros países interesados en remesas estables.
Al mismo tiempo, la UE debe intentar abordar las causas subyacentes de la migración. Éstas incluyen la explosión demográfica en el África subsahariana; el cambio climático, que está minando la seguridad alimenticia; las pandemias recurrentes; el conflicto étnico y una escasez de empleos.
La asistencia de la UE debería centrarse en restablecer la estabilidad y reducir los riesgos respaldando la seguridad, la resiliencia comunitaria y la buena gobernanza. El éxito en este terreno hará que las inversiones sean más seguras y destrabará el financiamiento privado y doméstico, permitiendo así que las economías nacionales crezcan, creen empleos y ofrezcan una alternativa a la migración.
La nueva Comisión Europea tiene la oportunidad de lograr que la UE deje de lado las reacciones irreflexivas frente a las crisis migratorias y adopte una estrategia mucho más coherente y sostenida, interna y externamente. No puede permitirse dejar pasar esta oportunidad.