A Europa precisa de redefinir a migração
BRUXELAS – Este ano, e até à data, mais de 900 migrantes que tentavam chegar à Europa afogaram-se no Mediterrâneo. Enquanto isso, os barcos de socorro Open Arms e Ocean Viking passaram o verão à procura de um porto seguro que permita o desembarque das suas cargas humanas. Os campos de refugiados e de migrantes na ilha grega de Lesbos estão sobrecarregados e as condições noutros campos de detenção na Líbia são igualmente horripilantes. E a Turquia comprometeu o acordo de 2016, no âmbito do qual estava a travar o fluxo de migrantes para a União Europeia.
Embora a Europa queira ajudar os migrantes e queira respeitar o direito internacional, ela não quer ser invadida. O aumento do número de refugiados e migrantes que entraram na UE, em 2015-16, muitos dos quais estavam a fugir da guerra na Síria, minou drasticamente a confiança dentro do bloco. O imenso fluxo corroeu a confiança dos governos nas fronteiras externas e na gestão de asilo da UE e revelou a fragilidade das parcerias com os países de origem dos migrantes. A migração tornou-se assim um joguete político, para deleite dos populistas.
A nova Comissão Europeia sob a liderança da presidente Ursula von der Leyen tem, portanto, de recuperar o controlo sobre a migração, respeitando a dignidade daqueles que procuram uma vida melhor. Para isso, é necessário redefinir a estratégia da UE em quatro áreas, mobilizando os estados-membros a agir no interesse da Europa.
Em primeiro lugar, a UE tem de proteger urgentemente as suas fronteiras externas como pré-requisito para manter as suas fronteiras internas abertas. Nenhuma outra área com livre circulação interna de pessoas, incluindo países como Estados Unidos, Índia, China, Suíça ou Rússia, terceiriza o controlo das suas fronteiras externas aos seus estados ou regiões. O controlo das fronteiras externas da UE deve ser uma tarefa coletiva e nacional.
A agência europeia da guarda de fronteiras e costeira, Frontex, tem, portanto, de ser reforçada e deveria disponibilizar guardas em conjunto com os estados-membros - inclusive nas fronteiras marítimas e nos aeroportos. A UE também tem de revitalizar a sua iniciativa Operação Sophia para combater o contrabando de refugiados no Mediterrâneo.
Em segundo lugar, a Europa precisa de lidar com os migrantes económicos e os requerentes de asilo de forma separada. Combiná-los quase que colocou o seu sistema de asilo à beira da rutura; separá-los ajudaria a garantir que aqueles que temem pelas suas vidas possam receber um tratamento justo no qual os seus direitos sejam protegidos.
Subscribe now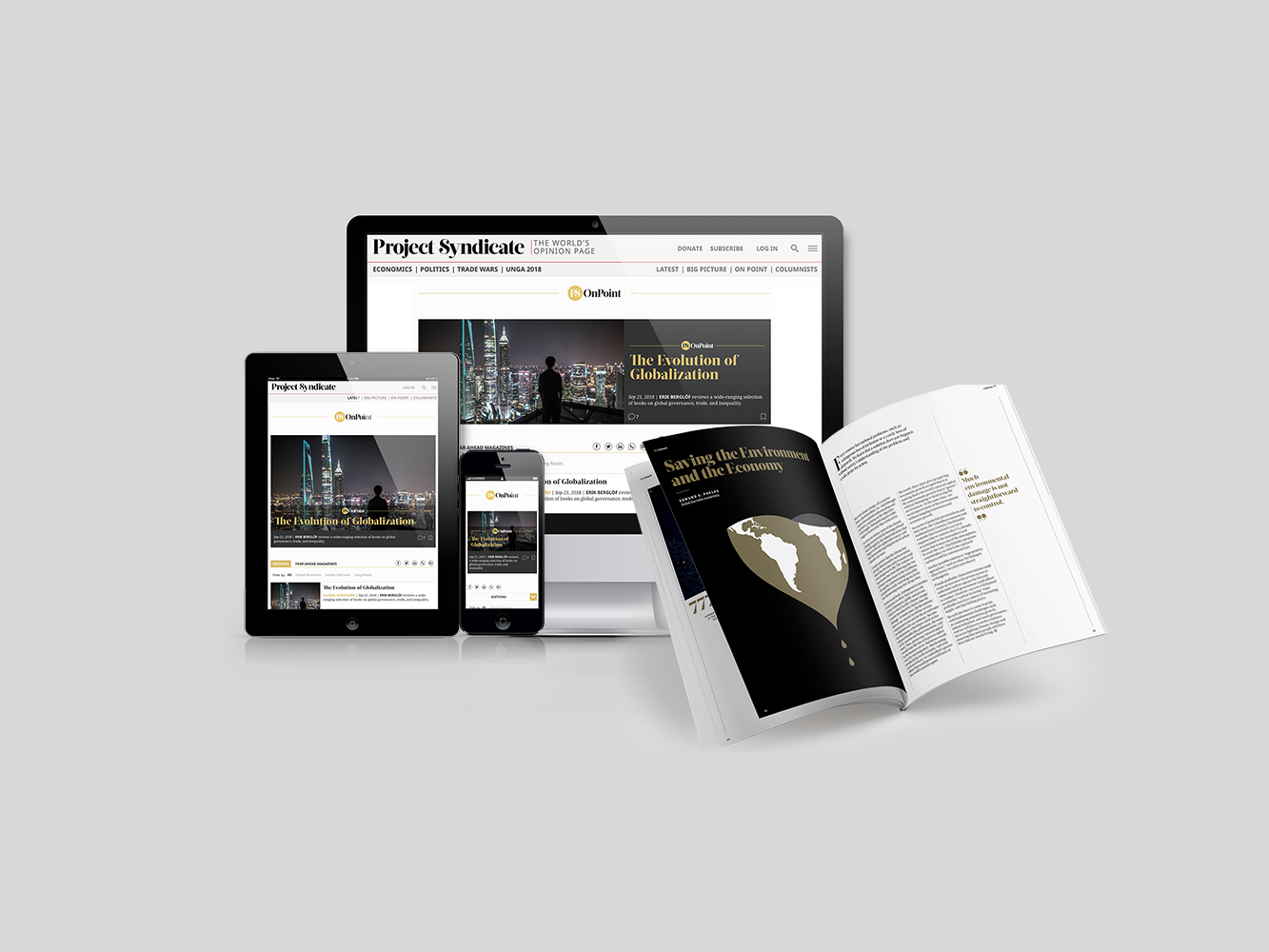 Subscribe now
Subscribe today and get unlimited access to OnPoint, the Big Picture, the PS archive of more than 14,000 commentaries, and our annual magazine, for less than $2 a week.
Atender as reais necessidades económicas e sociais da UE exige uma política eficaz de cartão azul ou verde para os migrantes económicos, com uma meta de imigração geral. E os governantes não devem esperar até à próxima crise de migração para introduzirem o esquema.
Para que isso aconteça, a UE pode ter de quebrar alguns tabus. Primeiro, o número de migrantes económicos que entram no mercado de trabalho da UE deve ser reconhecido como um assunto de interesse comum. Segundo, a política tem de explicitar quais são os migrantes que são bem-vindos. Terceiro, tem de se perguntar aos estados-membros qual é o tipo de assistência da UE que eles precisariam para facilitar o processo. Por fim, os vistos e as autorizações de trabalho têm de estar em cima da mesa para facilitar o regresso dos migrantes ilegais aos seus países de origem.
É verdade que, de acordo com o Tratado da UE, cada estado-membro gere a imigração que não pertence à UE por conta própria. No entanto, não seria um salto gigantesco para os governos acordarem uma meta geral de imigração em toda a UE. Por sua vez, os estados-membros poderiam indicar os países de origem e o perfil dos migrantes económicos de sua preferência e os recursos orçamentais da UE necessários para acomodá-los. Ter direitos de saque para os migrantes seria, portanto, um privilégio e não um fardo.
O Canadá, por exemplo, tem uma política de imigração ativa há muito tempo, com uma seleção de acordo com critérios como país de origem, conjunto de competências e faixa etária. A Europa pode fazer o mesmo.
Terceiro, a UE precisa de reparar o seu sistema de asilo. Para começar, tem de acabar com a insistência insensível na redistribuição forçada dos requerentes de asilo na UE. Isso envenenou a atmosfera do bloco, mas pode tornar-se viável quando for implementado um sistema de fronteiras, asilo e imigração totalmente eficiente.
Além disso, não se pode esperar que os estados-membros que estão na linha de frente da UE enfrentem sozinhos a entrada dos migrantes ilegais que cruzam as fronteiras externas. Os acampamentos estão superlotados e os migrantes são abusados ou são direcionados para norte por autoridades sobrecarregadas. A responsabilidade do estado-membro onde estes migrantes chegam pela primeira vez deve ser complementada pela solidariedade europeia.
A UE tem também de fornecer conhecimento especializado e financiamento para alinhar as práticas e capacidades de gestão das agências nacionais de asilo. Só aí é que as decisões nacionais serão respeitadas em todo o espaço Schengen, garantindo a preservação da zona de viagens sem fronteiras. Esse alinhamento também permitirá, em algum momento, que o processamento de pedidos de asilo seja partilhado entre os estados-membros.
Quarto, a UE deveria estabelecer parcerias mais fortes e mutuamente benéficas com os países de origem e de trânsito. Esses laços são essenciais para permitir o regresso imediato daqueles a quem é legalmente recusada a entrada na UE. Para ajudar a garantir a cooperação, a UE deveria mobilizar todos os seus instrumentos de política externa, incluindo assistência ao desenvolvimento e fundos de investimento, e iniciativas em segurança, comércio, energia, agricultura, pescas, ação climática, transporte aéreo e saúde. As metas de imigração da UE, combinadas com parcerias de competências para preparar as pessoas para empregos na Europa, também seriam oferecidas a países terceiros interessados em remessas estáveis.
Ao mesmo tempo, a UE tem de tentar abordar as causas subjacentes da migração. Isso inclui a explosão demográfica na África subsariana; as alterações climáticas, que estão a comprometer a segurança alimentar; as pandemias recorrentes; o conflito étnico; e a falta de empregos.
A assistência da UE deveria concentrar-se em restabelecer a estabilidade e reduzir os riscos, apoiando a segurança, a resiliência das comunidades e a boa governação. O sucesso aqui tornará os investimentos mais seguros e desbloqueará o financiamento privado e interno, permitindo assim que as economias nacionais cresçam, criem empregos e ofereçam uma alternativa à migração.
A nova Comissão Europeia tem a oportunidade de afastar a UE das reações automáticas às crises migratórias e de adotar uma estratégia muito mais coerente e sustentada, tanto interna quanto externamente. Não se pode dar ao luxo de perder esta oportunidade.