Europa moet opstaan tegen Hongarije en Polen
NEW YORK – Hongarije en Polen hebben hun veto uitgesproken over de door de Europese Unie voorgestelde begroting van 1,15 biljoen euro voor de komende zeven jaar en over het Europees herstelfonds van 750 miljard euro. Hoewel de twee landen de grootste begunstigden van de begroting zijn, verzetten hun regeringen zich met hand en tand tegen de rechtsstatelijke voorwaarden die de EU in opdracht van het Europees Parlement heeft vastgesteld. Zij weten dat zij de rechtsstaat op flagrante wijze schenden en willen niet opdraaien voor de gevolgen daarvan.
Het is niet zozeer het abstracte begrip van de rechtsstaat waar de Hongaarse premier Viktor Orbán en, in mindere mate, de feitelijke heerser van Polen, Jarosław Kaczyński, zich tegen verzetten. Voor hen vormt de rechtsstaat een praktische beperking van hun persoonlijke en politieke corruptie. Hun veto is een wanhopige gok van twee seriële overtreders.
Het was ook een ongekende stap, op een moment dat Europa te lijden heeft onder een gevaarlijke tweede golf van COVID-19-besmettingen, en hij bracht de vertegenwoordigers van de andere EU-landen in verwarring. Maar toen de schok voorbij was, bleek bij nadere analyse dat er een manier is om het veto te omzeilen.
De voorwaarden op het gebied van de rechtsstaat zijn aangenomen. Als er geen overeenstemming wordt bereikt over een nieuwe begroting, zal de oude begroting, die eind 2020 afloopt, jaarlijks worden verlengd. Hongarije en Polen zouden op grond van deze begroting geen betalingen meer ontvangen, omdat hun regeringen de rechtsstaat schenden.
Op dezelfde manier zou het herstelfonds, dat de naam ʻNext Generation EU' draagt, kunnen worden geïmplementeerd via een procedure voor nauwere samenwerking, zoals Guy Verhofstadt heeft voorgesteld. Als de EU deze weg zou inslaan, zou het veto van Orbán en Kaczyński kunnen worden omzeild. De vraag is of de EU, wellicht met de Duitse bondskanselier Angela Merkel voorop, hiertoe de politieke wil kan opbrengen.
Ik ben een overtuigd voorstander van de EU als model voor een open samenleving die is gebaseerd op de rechtsstaat. Omdat ik van Hongaars-joodse afkomst ben, maak ik me vooral zorgen over de situatie in Hongarije, waar ik al meer dan dertig jaar actief ben als filantroop.
Subscribe to Project Syndicate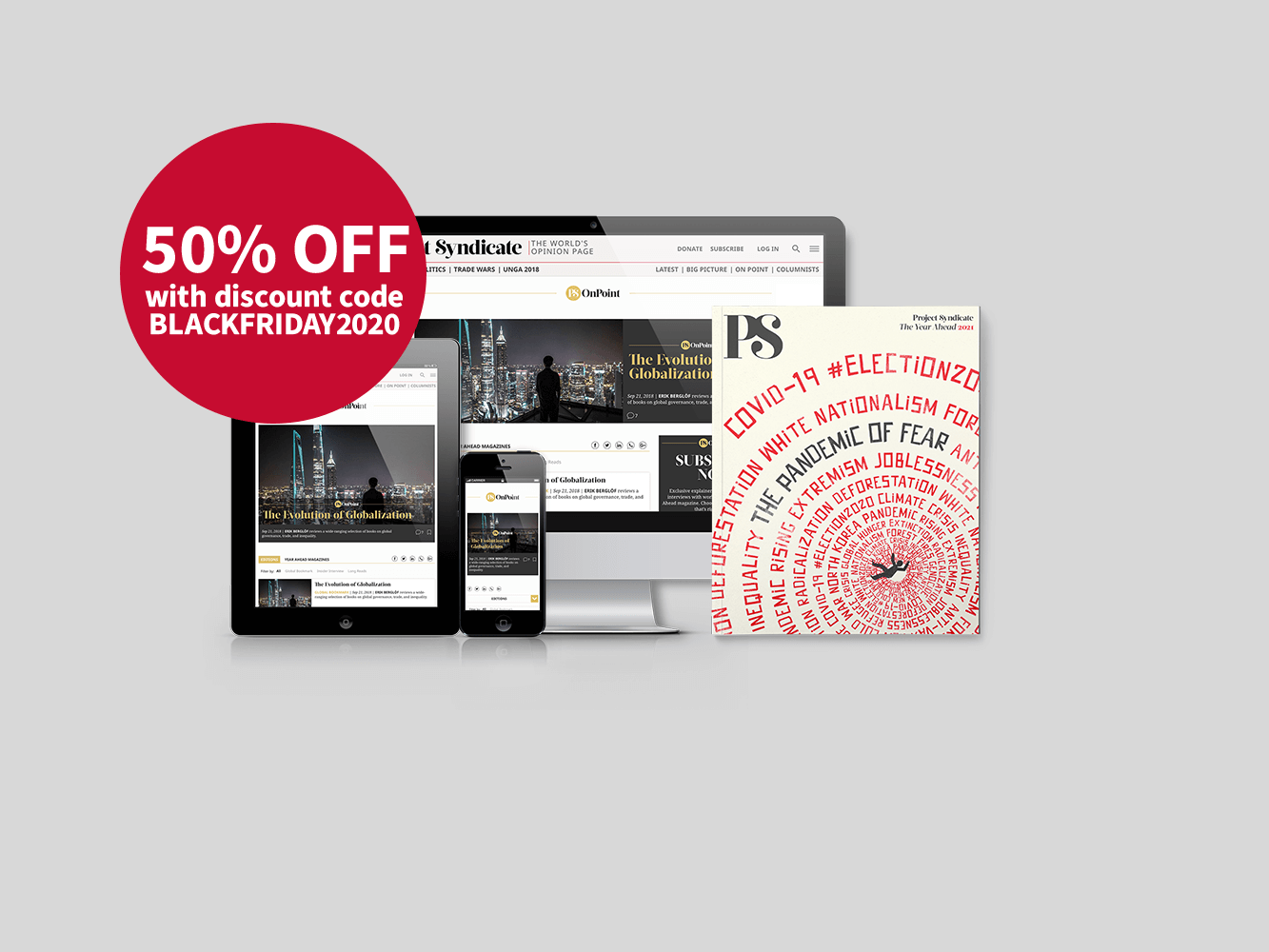 Subscribe to Project Syndicate
Enjoy unlimited access to the ideas and opinions of the world's leading thinkers, including weekly long reads, book reviews, and interviews; The Year Ahead annual print magazine; the complete PS archive; and more – All for less than $9 a month.
Orbán heeft in Hongarije een uitgebreid kleptocratisch systeem opgebouwd om het land van onder tot boven te beroven. Het bedrag waarmee hij zijn familie en vrienden heeft verrijkt is moeilijk in te schatten, maar velen van hen zijn buitengewoon rijk geworden. Orbán gebruikt nu de nieuwe golf van COVID-19-besmettingen om de Hongaarse grondwet en de kieswet (opnieuw) te wijzigen en zich met constitutionele middelen te verschansen als minister-president voor het leven. Dat is een tragedie voor het Hongaarse volk.
Laat ik een paar voorbeelden geven van de manier waarop Orbán het Hongaarse volk heeft beroofd. Hij heeft enorme bedragen aan overheidsgeld overgemaakt aan een aantal particuliere stichtingen die hij indirect controleert. Door een slimme constitutionele truc haalt Orbán deze middelen nu definitief uit het publieke domein; er zou een tweederde meerderheid van het parlement voor nodig zijn om ze terug te geven aan het Hongaarse volk. Het gaat om een bedrag van bijna 2,8 miljard dollar.
In een reeks frauduleuze transacties kochten bedrijven die banden onderhouden met Orbán namens Hongarije ruim 16.000 beademingsapparaten voor bijna 1 miljard dollar, véél meer dan het aantal bedden op de intensive care en het medisch personeel dat ze zou kunnen bedienen. Uit een analyse van de internationale handelsgegevens blijkt dat Hongarije van alle EU-landen het meest heeft betaald voor Chinese beademingsapparaten, op een gegeven moment zelfs ruim vijftig keer meer dan Duitsland.
Eén van deze bedrijven heeft ook een order gekregen uit Slovenië, waarvan de premier, Janez Janša, een nauwe politieke bondgenoot is van Orbán. Het Europees Bureau voor fraudebestrijding (OLAF) moet onderzoeken of de EU is opgelicht. Het recente contract voor het Russische vaccin dat van Hongarije het eerste Europese land maakt dat dit vaccin gaat gebruiken moet ook worden onderzocht.
Tegelijkertijd probeert Orbán te voorkomen dat hij verantwoording moet afleggen voor deze stappen, en neemt hij maatregelen om een herhaling van de lokale verkiezingen in 2019 te voorkomen, toen zijn Fidesz-partij de controle verloor over de gemeentelijke overheden van Boedapest en andere grote steden. Hij doet zijn uiterste best om Boedapest financiële middelen te ontnemen en spreekt zijn veto uit over de aanvraag van de stad voor een lening van de Europese Investeringsbank ten behoeve van de aanschaf van nieuwe openbaar vervoersmiddelen, die geschikt zijn voor social distancing. Boedapest heeft nu een tekort van 290 miljoen dollar op de begroting voor 2021. In andere steden met lokale overheden die niet door Fidesz worden gecontroleerd, zijn de omstandigheden vergelijkbaar.
De Hongaarse oppositiepartijen proberen dapper Orbán uit te dagen, door een gemeenschappelijke lijst van kandidaten voor de algemene verkiezingen van 2022 op te stellen. Maar hun kansen op succes zijn beperkt omdat Orbán de regels op korte termijn kan veranderen, zoals hij al verschillende keren eerder heeft gedaan. Gemakshalve is Orbán van plan de laatste wijzigingen in de kieswet door te voeren nu de pandemie woedt, Boedapest een avondklok heeft en soldaten op straat patrouilleren.
Bovendien oefent Orbán bijna volledige controle uit over het platteland, waar de meerderheid van de bevolking woont. Hij controleert de informatie die de mensen krijgen, en in veel dorpen is het stemmen niet geheim. Er is vrijwel geen enkele manier waarop de oppositie kan zegevieren.
Alleen de EU kan helpen. De middelen van de EU zouden bijvoorbeeld naar de lokale autoriteiten moeten gaan, daar waar in Hongarije nog steeds een functionerende democratie bestaat, in tegenstelling tot wat er op nationaal niveau gebeurt.
De EU kan het zich niet veroorloven om compromissen te sluiten met betrekking tot de voorwaarden aangaande de rechtsstaat. Hoe zij op de uitdaging van Orbán en Kaczyński reageert, zal bepalen of zij overleeft als een open samenleving die trouw is aan de waarden waarop zij is gegrondvest.
Vertaling: Menno Grootveld