Europa må stå opp mot Ungarn og Polen
NEW YORK – Ungarn og Polen har lagt ned veto mot EUs foreslåtte langtidsbudsjett (1150 milliarder euro) og den europeiske redningspakken (750 milliarder euro). Selv om disse to landene vil motta mest penger fra EU-budsjettet, stritter ungarske og polske myndigheter imot de nye betingelsene som følger med. Europaparlamentet har bestemt at medlemsland som bryter rettsstatsprinsipper ikke vil få ut penger fra EU-budsjettet.
Vetoet er et desperat sjansespill fra to land som gjentatte ganger har brutt med grunnleggende rettsstatsprinsipper. For Ungarns statsminister, Viktor Orbán, og (i litt mindre grad) Polens faktiske leder, Jarosław Kaczyński, dreier motstanden seg ikke så mye om «rettsstaten» som abstrakt begrep. For dem representerer «rettsstaten» praktiske innskrenkninger på mulighetene for personlig og politisk korrupsjon.
Vetoet er uten historisk sidestykke, og skjer samtidig som de europeiske landene er rammet av en ny koronabølge. De andre EU-landene visste først ikke hvordan de skulle svare på dette utspillet. Men ved nærmere ettersyn viser det seg at det er en måte å omgå vetoet på.
Rettsstatsklausulen har blitt vedtatt og er nå et faktum. Dersom man ikke kommer til enighet om det nye budsjettet, blir det gamle budsjettet (som gjelder fram til slutten av 2020) fornyet for hvert år som går. Ungarn og Polen vil ikke motta noen overføringer fra dette budsjettet, fordi myndighetene i disse landene bryter med rettsstatsprinsippene.
Redningspakken (Next Generation EU) kan iverksettes gjennom en utvidet samarbeidsprosedyre, slik Guy Verhofstadt har foreslått. Hvis EU velger en slik strategi, kan man omgå vetoet til Orbán og Kaczyński. Spørsmålet er hvorvidt EU, muligens med Tysklands Angela Merkel i spissen, kan samle seg om en slik løsning.
Jeg er en sterk tilhenger av EU som modell for et åpent samfunn med rettsstaten som fundament. Med min bakgrunn som ungarsk jøde, er jeg spesielt bekymret for situasjonen i Ungarn, der jeg har vært aktiv som filantropisk aktør i mer enn 30 år.
Subscribe to Project Syndicate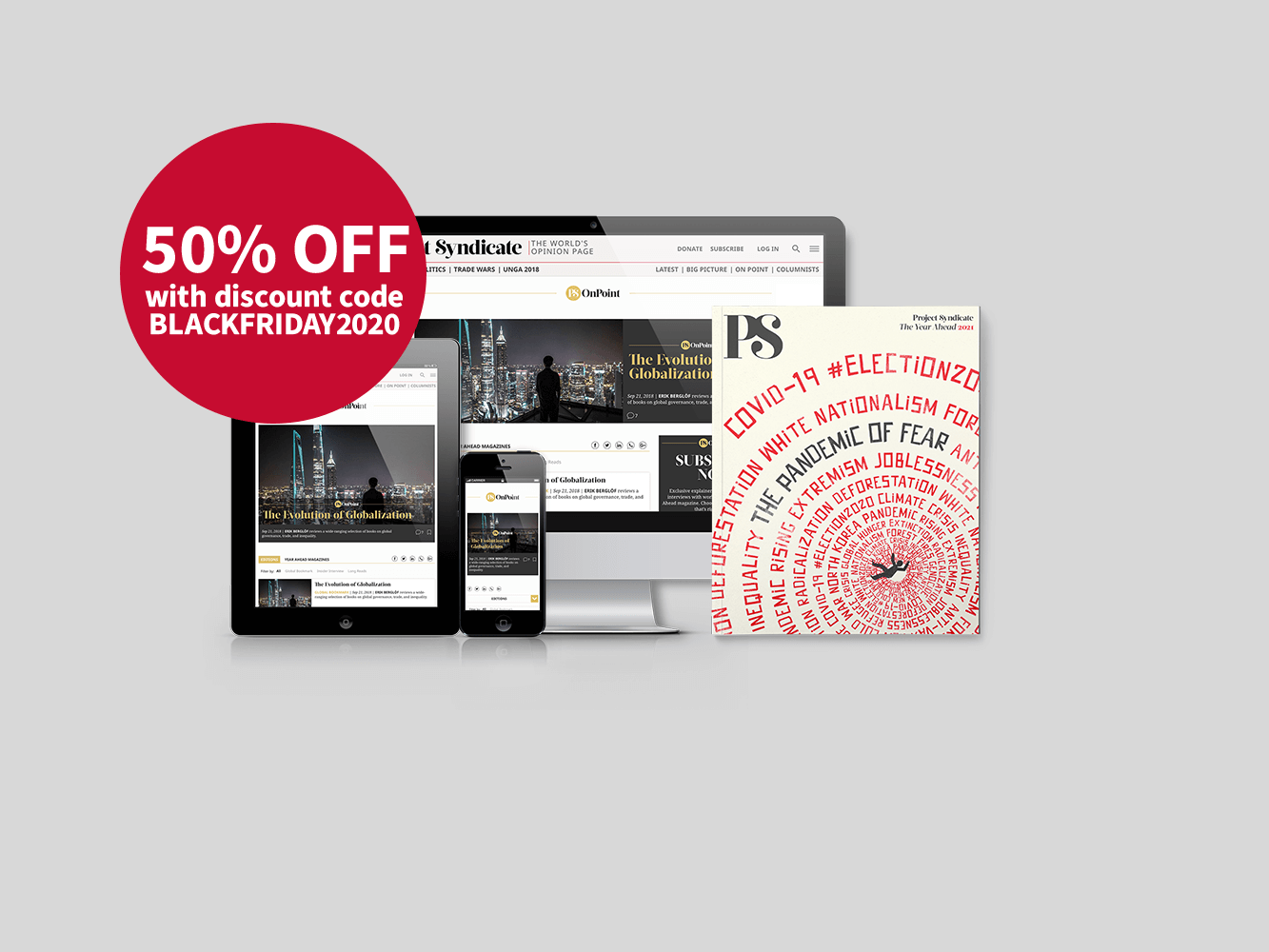 Subscribe to Project Syndicate
Enjoy unlimited access to the ideas and opinions of the world's leading thinkers, including weekly long reads, book reviews, and interviews; The Year Ahead annual print magazine; the complete PS archive; and more – All for less than $9 a month.
Orbán har bygget opp et omfattende kleptokratisk system i Ungarn for å tilrane seg mest mulig av landets ressurser. Det er vanskelig å vite nøyaktig hvor mye han har beriket seg selv, sin familie og sine venner, men mange av menneskene i statsministerens bekjentskapskrets har blitt svært rike. Orbán benytter seg nå av den nye smittebølgen til å endre den ungarske grunnloven og landets valglov (igjen) og til å befeste sin stilling som statsminister på livstid — på konstitusjonelt vis. Det er en stor tragedie for det ungarske folket.
Her følger noen eksempler på hvordan Orbán har ranet til seg verdier fra det ungarske folket. Han har overført enorme summer fra statskassen til en rekke private stiftelser som han selv indirekte kontrollerer. Gjennom et utspekulert konstitusjonelt triks, har Orbán fjernet denne formuen fra offentlig sektor. Det vil kreve to tredjedels flertall i parlamentet å tilbakeføre pengene til det ungarske folket. Det dreier seg om pengebeløp på til sammen opp mot 2,8 milliarder dollar.
I en rekke tvilsomme transaksjoner, har selskaper med nære bånd til Orbán kjøpt mer enn 16.000 ventilatorer, angivelig på vegne av det ungarske folk, til en sum av nesten en milliard dollar. Antallet ventilatorer overstiger antallet intensivavdelingsplasser og helsepersonell som kan ta dem i bruk. En analyse av internasjonale handelsdata viser at Ungarn er det EU-landet som har betalt mest for ventilatorer fra Kina — ved ett tilfelle mer enn 50 ganger så mye som Tyskland.
Ett av disse selskapene sikret seg også en forsending fra Slovenia. Landets statsminister, Janez Janša, er en av Orbáns politiske støttespillere. Det europeiske kontor for bedrageribekjempelse (OLAF) bør etterforske om EU har blitt utsatt for svindel. Den nylig inngåtte avtalen om innkjøp av den russiske vaksinen — som Ungarn vil ta i bruk som det første landet i Europa — bør også etterforskes.
Orbán ønsker ikke å bli holdt ansvarlig for disse handlingene. Han ønsker heller ikke en gjentagelse av lokalvalget i 2019, da Fidesz-partiet mistet kontroll over det lokale styret i Budapest og andre store byer i Ungarn. Han gjør alt han kan for å forhindre at Budapest har tilstrekkelig med økonomiske ressurser og la ned veto da byen forsøkte å låne penger fra Den europeiske investeringbank for å kjøpe inn nytt massetransportutstyr (som bedre kan tilrettelegge for sosial distansering). Lokale myndigheter i Budapest står overfor et budsjettunderskudd på 290 millioner dollar i 2021. Tilsvarende tilstander gjør seg gjeldende i andre ungarske byer som ikke er kontrollert av Fidesz.
Ungarns opposisjonspartier forsøker tappert å utfordre Orbán ved å stille en felles valgliste ved det nasjonale valget i 2022. Men utsiktene til valgseier ser dårlige ut fordi Orbán kan endre valgreglene på kort varsel, slik han har gjort mange ganger før. Det er ikke tilfeldig at Orbán planlegger å innføre de siste endringene av valgloven mens pandemien herjer, det er innført portforbud i Budapest og soldater patruljerer gatene.
I tillegg har Orbán nærmest full kontroll over landsbygda, der flertallet av befolkningen befinner seg. Han kontrollerer informasjonen de har tilgang på, og stemmegivningen er ikke hemmelig i mange landsbyer. Det er praktisk talt ingen måte opposisjonen kan vinne fram på.
Det er kun EU som kan trå hjelpende til. EU-midler bør gis til lokale myndigheter, i de deler av landet der demokratiet fortsatt fungerer — i motsetning til på nasjonalt nivå.
EU må ikke gå på akkord med sine rettsstatsprinsipper; klausulen må overholdes. Hvordan man svarer på utfordringene fra Orbán og Kaczyński vil avgjøre om EU overlever som et åpent samfunn — tro mot de verdier unionen ble bygget på.
Oversatt av Marius Gustavson