L'Europe doit tenir tête à la Hongrie et à la Pologne
NEW YORK – La Hongrie et la Pologne ont opposé leur veto à la proposition de budget de l'Union européenne pour un montant de 1 150 milliards € sur sept ans, ainsi qu'au fonds de relance européen de 750 milliards €. Bien que ces deux pays soient les plus grands bénéficiaires de ce budget, leurs gouvernements refusent catégoriquement que l'accès aux fonds soit conditionné au respect de l'État de droit, une exigence imposée par l'UE à la demande du Parlement européen. Ils sont en effet conscients de violer l'État de droit à plusieurs égards scandaleux, et refusent d'en payer les conséquences.
Ce n'est pas tant au concept abstrait de l'État de droit que s'opposent le Premier ministre hongrois Viktor Orbán et, dans une moindre mesure, le dirigeant de facto de la Pologne, Jarosław Kaczyński. Ce qu'ils voient d'un mauvais œil, c'est plutôt le fait que l'État de droit représente une limite pratique à leurs manœuvres de corruption personnelle et politique. Leur veto constitue la tentative désespérée de deux transgresseurs en série.
Sans précédent, ce refus intervient à l'heure où l'Europe souffre d'une augmentation vertigineuse du nombre de cas de COVID-19. Le veto a plongé dans la confusion les représentants des autres pays de l'UE. Mais une fois le choc passé, une analyse étroite révèle qu'il existe un moyen de le contourner.
En effet, les réglementations sur l'État de droit ont bel et bien été adoptées. En cas d'absence d'accord autour d'un nouveau budget, le budget précédent, qui expire fin 2020, est alors prolongé annuellement. En l'occurrence, la Hongrie et la Pologne ne percevraient aucun versement en vertu de ce budget, puisque leurs gouvernements ne respectent pas l'État de droit.
De même, le fonds de relance, baptisé Next Generation UE, pourrait être mis en œuvre en recourant à une procédure de coopération renforcée, comme l'a proposé Guy Verhofstadt. Si l'UE empruntait cette voie, le veto Orbán-Kaczyński serait alors contourné. La question est de savoir si l'UE, avec peut-être en chef de file la chancelière allemande Angela Merkel, est capable de mobiliser la volonté politique nécessaire.
Je suis un partisan engagé de l'UE en tant que modèle de société ouverte bâtie sur l'État de droit. Juif hongrois d'origine, je suis particulièrement préoccupé par la situation en Hongrie, où j'œuvre en tant que philanthrope depuis plus de 30 ans.
Subscribe to Project Syndicate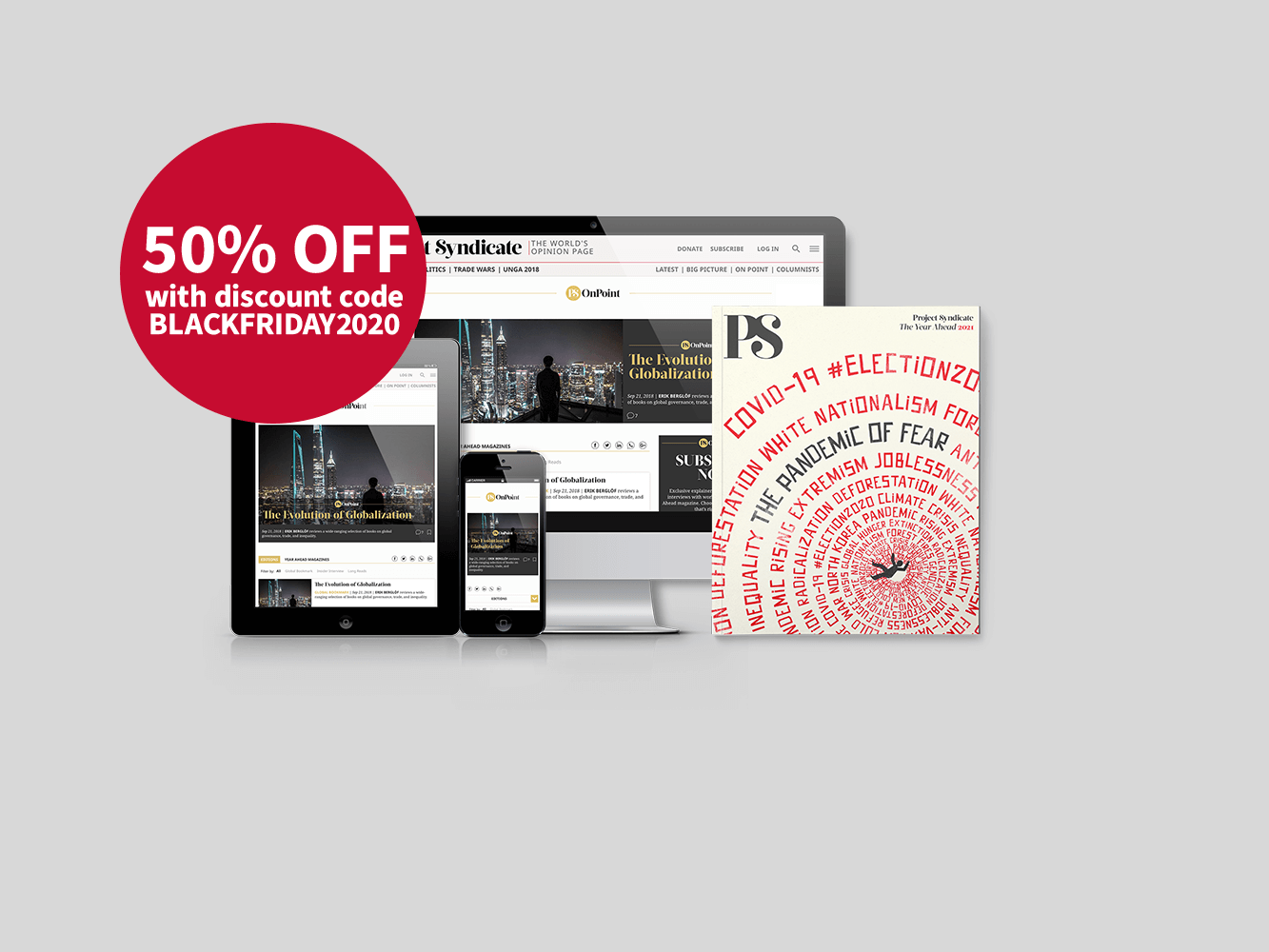 Subscribe to Project Syndicate
Enjoy unlimited access to the ideas and opinions of the world's leading thinkers, including weekly long reads, book reviews, and interviews; The Year Ahead annual print magazine; the complete PS archive; and more – All for less than $9 a month.
Orbán a construit en Hongrie un système kleptocratique très élaboré, qui lui permet de faire secrètement les poches au pays. Si les montants à hauteur desquels il est parvenu à enrichir sa famille et ses amis sont difficiles à estimer, nombre de ses proches sont devenus excessivement fortunés. Orbán use désormais de la nouvelle vague de COVID-19 pour faire amender la Constitution hongroise et la loi électorale (une fois de plus), ainsi que pour consolider à vie sa position de Premier ministre par des moyens constitutionnels. C'est une véritable tragédie pour le peuple hongrois.
Laissez-moi vous donner quelques exemples de la manière dont Orbán dépouille la population hongroise. Il a transféré d'importantes sommes d'argent public vers un certain nombre de fondations privées, qu'il contrôle indirectement. Par un mécanisme constitutionnel astucieux, Orbán retire désormais de manière permanente ces actifs du domaine public ; il faudrait une majorité de deux tiers au Parlement pour restituer ces actifs au peuple hongrois. Les montants en question atteignent près de 2,8 milliards $.
Dans une série de transactions frauduleuses, les sociétés proches d'Orbán ont acheté plus de 16 000 respirateurs au nom de la Hongrie, pour quasiment 1 milliard $, soit bien au-delà de nombre de lits de réanimation et de personnels médicaux susceptibles de recourir à ces respirateurs. Une analyse des données commerciales internationales révèle que c'est la Hongrie qui au sein de l'UE a dépensé le plus pour acheter des respirateurs en provenance de Chine, déboursant à une certaine période plus de 50 fois plus que l'Allemagne.
L'une de ces sociétés a également conclu une commande auprès de la Slovénie, dont le Premier ministre Janez Janša est un proche allié politique d'Orbán. L'Office européen de lutte antifraude (OLAF) doit faire la lumière sur cette possible escroquerie à l'encontre de l'UE. De même, le récent contrat relatif au vaccin russe, en vertu duquel la Hongrie sera le premier pays européen à en bénéficier, mérite que l'on s'y intéresse de près.
Pendant ce temps, Orbán cherche à s'exonérer de toute responsabilité dans ces manœuvres, et prends des mesures pour empêcher que se reproduise l'épisode des élections locales de 2019, lorsque son parti le Fidesz avait perdu le contrôle du gouvernement municipal de Budapest et d'autres grandes villes. Il ne ménage pas ses efforts pour priver Budapest de ressources financières, opposant un veto à la demande de la ville consistant à emprunter de l'argent à la Banque européenne d'investissement pour acheter de nouveaux équipements de transport en commun compatibles avec la distanciation sociale. Il manque désormais à Budapest 290 millions $ dans son budget pour 2021. Des situations similaires s'observent dans d'autres villes dont la municipalité n'est pas contrôlée par le Fidesz.
Les partis d'opposition en Hongrie tentent courageusement d'affronter Orbán en formant une liste commune de candidats pour les élections législatives de 2022. Leurs chances de réussite sont malheureusement limitées, dans la mesure où Orbán est susceptible de changer les règles en un instant, comme il l'a déjà fait à plusieurs reprises. Choix bien commode, Orbán prévoit d'apporter ses tout derniers changements à la loi électorale au moment même où la pandémie fait rage, où Budapest se trouve sous couvre-feu, et où les soldats patrouillent les rues.
Orbán exerce par ailleurs une emprise quasi-totale sur les zones rurales, où vit la majorité de la population. Il y contrôle les informations que reçoivent les habitants, et les scrutins dans de nombreux villages ne sont pas même secrets. Il est pratiquement impossible pour l'opposition de l'emporter dans les campagnes.
L'UE est la seule qui puisse aider le pays. Les fonds de l'UE pourraient par exemple être versés aux autorités locales, où la démocratie fonctionne encore en Hongrie, contrairement à ce qu'il se passe au niveau national.
L'UE ne peut se permettre de céder du terrain concernant les règles de l'État de droit. La manière dont elle répondra à la défiance Orbán-Kaczyński sera déterminante quant à sa capacité à survivre en tant que société ouverte fidèle à ses valeurs fondatrices.
Traduit de l'anglais par Martin Morel