La stratégie « chacun pour soi et tous contre Trump » de la BCE
MUNICH – Le 12 septembre, la Banque centrale européenne a décidé de lancer un nouveau programme d'achat d'actifs, avec l'intention d'acquérir 20 milliards d'euros (22 milliards de dollars) de nouveaux titres par mois pour une durée indéterminée, en utilisant la même structure que par le passé. La décision n'a pas été prise à l'unanimité: les membres du conseil de la BCE allemand, français, néerlandais, autrichien et estonien ont tous exprimé une opposition farouche à un nouvel épisode d'assouplissement quantitatif (QE).
Le président de la BCE Mario Draghi affirme que la majorité en faveur de davantage d'assouplissement était si grande qu'il était même inutile de compter les votes. Peu importe que les pays opposés à la décision détiennent 56% du capital social versé de la BCE et qu'ils représentent 60% de la production de la zone euro. Par contre, si on compte leurs représentants au Conseil des gouverneurs de la BCE, ils disposent seulement de sept des vingt-cinq droits de votes potentiels (qui font l'objet d'une limite tournante). Par conséquent, Draghi avait effectivement une majorité, mais elle représentait une minorité très claire du capital de garantie de la BCE. Cela soulève des inquiétudes considérables au sujet du processus de prise de décision du Conseil d'administration.
Ces préoccupations sont d'autant plus justifiées étant donné que le président américain Donald Trump se plaint à haute voix de la politique de taux de change implicite découlant des achats d'actifs de la BCE. Il a un point. Draghi, bien sûr, insiste sur le fait que la BCE ne « cible » pas le taux de change. Bien que cela puisse être vrai, ce n'est pas le sujet. En achetant des titres à long terme, les banques centrales de la zone euro vont déclencher une nouvelle dévaluation de la monnaie. En effet, c'est précisément cet effet qui joue probablement le rôle prépondérant dans la stimulation de l'activité économique.
Le problème, bien sûr, est que, en stimulant les exportations et en freinant les importations, la politique se fait au détriment des autres pays. Pire encore, les autres effets de stimulation suite aux réductions de taux d'intérêt sont plutôt limités, notamment en ce qui concerne l'investissement. Il y a même des raisons de craindre – comme l'a exprimé le PDG de la Deutsche Bank, Christian Couture – que les réductions de taux de la BCE en cours aient eu un effet négatif sur le système bancaire, mettant ainsi l'offre de crédit à risque.
Le mécanisme économique par lequel la BCE obtient une dévaluation a été expliqué il y a plusieurs décennies par ce qu'on a appelé l'approche des actifs. Si les banques centrales européennes achètent des titres européens avec de l'argent fraîchement imprimé, elles altèrent l'équilibre de portefeuille international, en particulier la détention de monnaies nationale et étrangères et d'actifs porteurs d'intérêts ; une dévaluation de la monnaie est alors nécessaire pour retrouver un équilibre. Certains vendeurs offriront des euros sur les marchés des changes afin d'acheter des titres non européens. Cela exercera une pression à la baisse sur le taux de change de l'euro. Les vendeurs étrangers échangeront leurs propres actifs contre des titres européens uniquement lorsque le taux de change de l'euro sera plus faible. Le nouvel équilibre de portefeuille international introduit par la BCE est ainsi accompagné par une dépréciation de l'euro.
Durant la première phase d'assouplissement quantitatif de la BCE, les réaménagements de portefeuille étaient clairement visibles parmi les vendeurs d'obligations d'État, comme la BCE elle-même l'a documenté. Ces vendeurs ont utilisé le produit de ces ventes principalement pour acheter des bons du Trésor américains, parce qu'ils voulaient rester dans la même classe d'actifs. Les vendeurs aux États-Unis, d'autre part, ont utilisé les euros reçus pour acheter des actifs des entreprises européennes, qui étaient devenus moins chers en raison de la baisse du taux de change de l'euro.
Subscribe now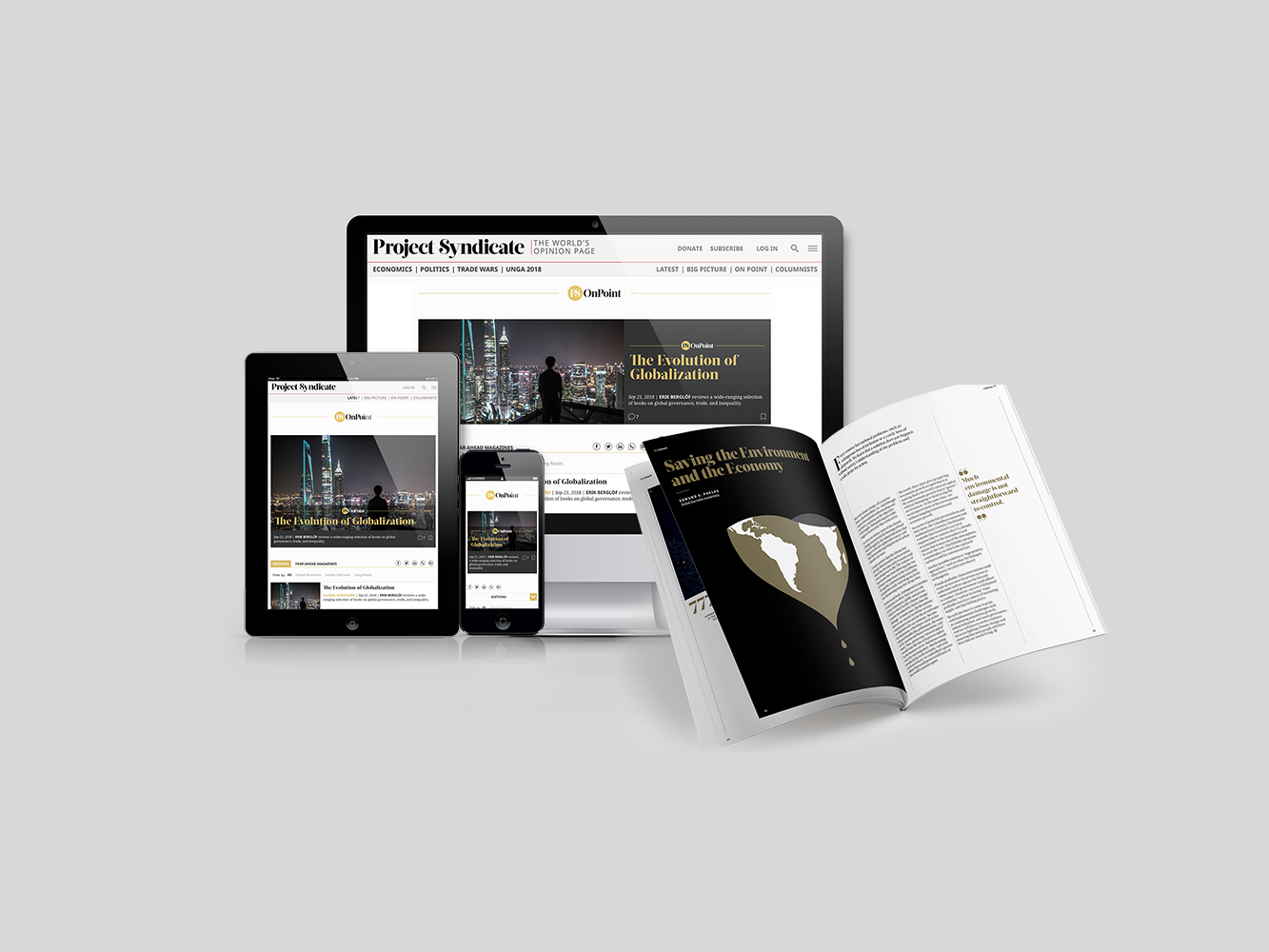 Subscribe now
Subscribe today and get unlimited access to OnPoint, the Big Picture, the PS archive of more than 14,000 commentaries, and our annual magazine, for less than $2 a week.
Dans le cadre du premier grand programme d'achat d'actifs de la BCE, le taux de change de l'euro avait diminué d'environ un quart par rapport au dollar entre mi-2014 et janvier 2015, lorsque le programme a été lancé officiellement, parce que de nombreux investisseurs avaient anticipé la mise en œuvre du programme et agi en conséquence. Les banques italiennes, en particulier, avaient été avantagées dès le départ grâce à leurs achats de titres européens dans le monde entier, financés (de manière disproportionnée) par le programme des opérations ciblées de financement à long-terme (TLTRO) lancé par la BCE en juin 2014.
La BCE nie avec véhémence qu'elle poursuive une politique de taux de change, car elle sait que cela est largement en dehors de son mandat. Mais il est tout simplement impossible de nier que sa politique se fait au détriment des partenaires commerciaux de l'Europe. La situation rappelle étrangement les dévaluations compétitives des années 1930.
Lorsque la Réserve fédérale américaine, à l'instar de la Banque du Japon, a poursuivi une politique similaire il y a quelques années, le président de la Fed de l'époque, Ben Bernanke, avait reconnu ouvertement les effets de l'assouplissement quantitatif sur le taux de change, bien qu'il ait déclaré que le mécanisme liant les deux n'était pas tout à fait clair. Lorsque, plus tard, les Européens leur ont emboîté le pas avec leur propre programme de QE, ils ne faisaient, pour ainsi dire, que consommer leur part du gâteau.
L'administration Trump sait tout cela, comme tout le monde. Mais Trump a mis en garde l'Europe à plusieurs reprises de ne pas devenir cupide. Pour éviter de devenir le voisin lésé, il continue à agiter des menaces de sanctions commerciales.
L'Europe a donc un choix. Elle peut continuer à permettre au Conseil d'administration de la BCE de poursuivre sa propre politique de taux de change (implicite), ou elle peut décider que le conflit commercial qui se profile avec l'Amérique relève des institutions contrôlées démocratiquement. Ce qui ne comprend pas les banques centrales.
Traduit de l'anglais par Timothée Demont